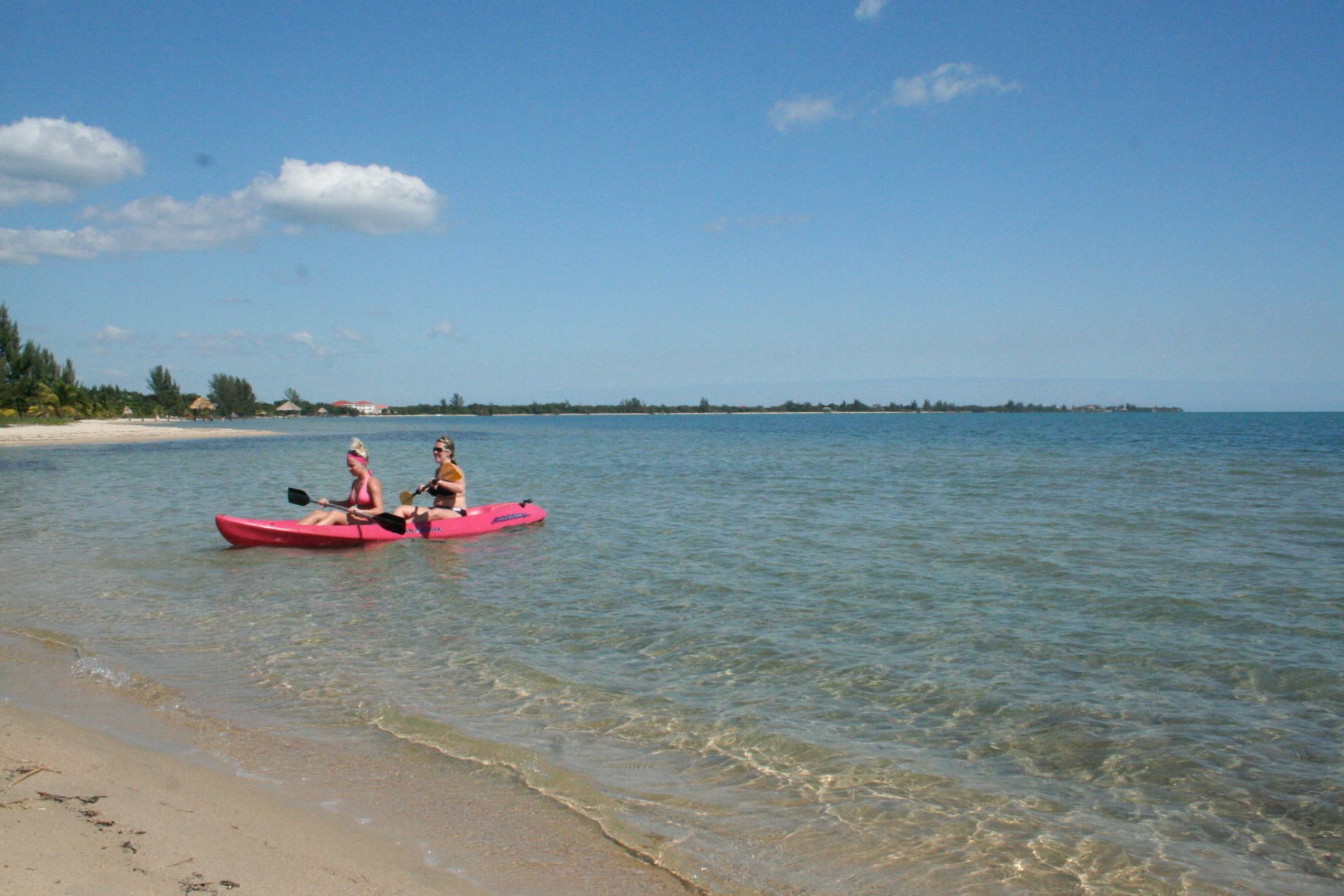 Kayaking in Belize is a real catch both for beginners as well as seasoned paddlers. Shallow waters of the Caribbean sea protected by Belize Barrier Reef and Atolls attract 500K+ visitors annually. The versatility of marine life, numerous coral reefs, enchanting blue water, unforgettable sunsets, and favorable climate make Belize a first-rate destination for kayaking.
Best time for kayaking in Belize
Kayaking in Belize is possible anytime—water temperature ranges between 78–82 °F (25–27 °C) all year round. Yet, the season is considered to be between December and April. As December and January are still quite windy, the best period for kayaking in Belize lasts from February until the end of April.
Belize kayak tours
Most sea and cave kayaking tours in Belize depart from Belize City and set out to the leading destinations for kayaking, such as The Belize Barrier Reef, Glover's Reef Atoll, Lighthouse Reef Atoll. The Belize Barrier Reef stretches 180 miles (290 km); Glover's Reef Atoll boasts a unique combination of Caribbean waterfront with shielded lagoon; while Lighthouse Reef Atoll totals 20+ world-famous destinations and the Great Blue Hole is among them.
Check the map below and see all available options for your stay in Belize.
Find hotels and airbnbs near Kayaking (Map)