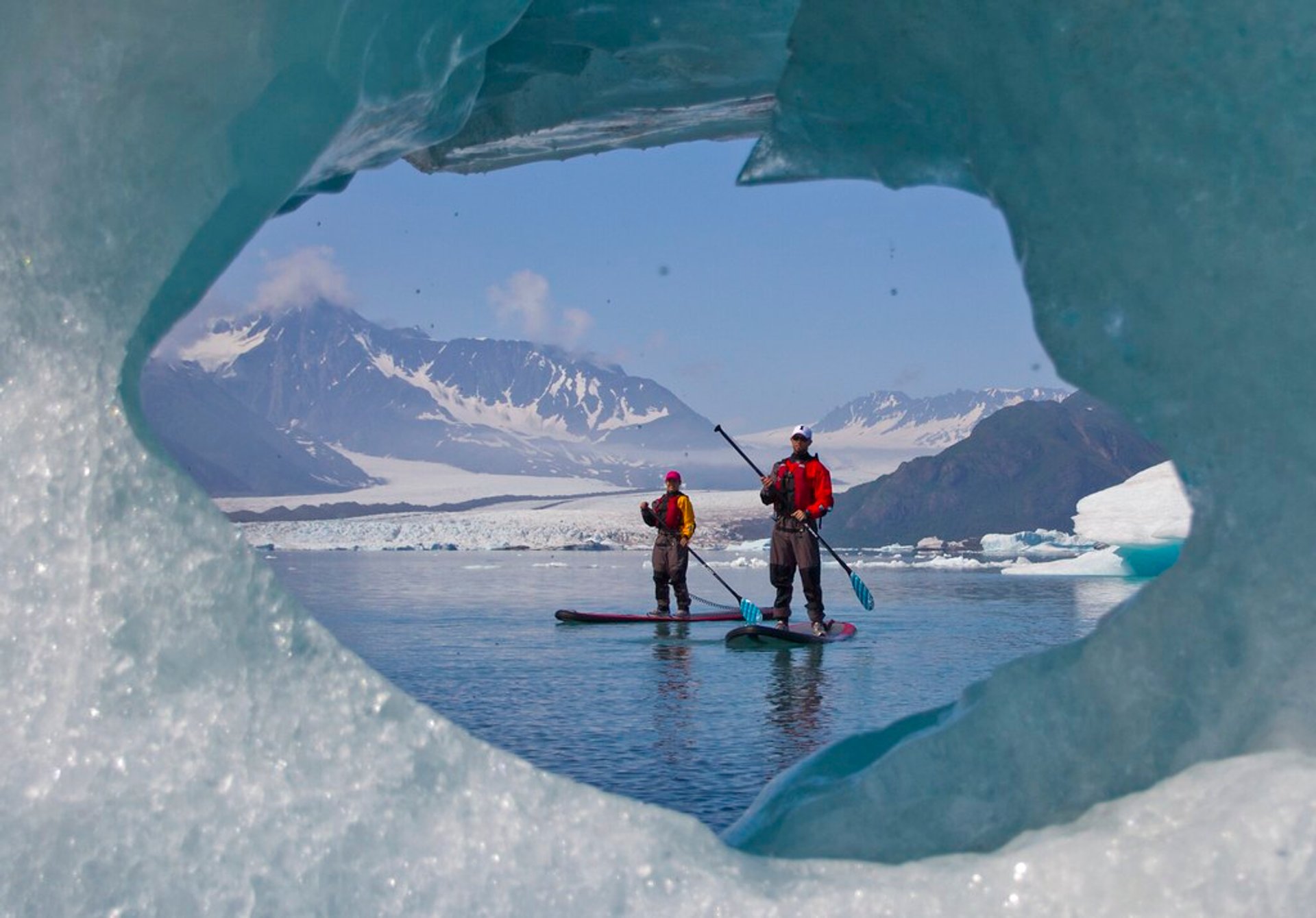 Alaska is a stand up paddleboarding (SUP) paradise. Miles of clear water set against breathtaking northern landscapes are an excellent place for a paddling adventure. Paddleboarding in Alaska is an opportunity to see glaciers, icebergs, and fjords from up close and from an unusual angle. SUP adventures are often accompanied by sea lions, seals, sea otters, humpback whales, bears, and moose.
Local companies offer tours for all tastes: from a half-day tour to more complex routes and even helicopter aided SUP tours. Beginners can start with taking flat-water sessions where they learn the basics: instruction, equipment familiarization, proper stance for balance and control, turning techniques, and essential paddle strokes.
Lots of SUP tours depart from Seward, AK. Intermediate-level paddlers can paddle the calm waters of Bear Lake with mountain vistas. More advanced paddleboarders can float between icebergs in Aialik Bay, Bear Glacier, or Resurrection Bay.
SUP boarding is considered a warm climate sport so "walking" on cold waters in the Alaskan wilderness is an exclusive experience that not many places can offer. To make sure paddleboarders do not freeze, local tour companies provide a full-length paddling drysuit and paddle shoes and gloves.
Usually, the season starts in May and continues through mid-September, depending on a place and the weather factor.
Find hotels and airbnbs near Paddleboarding (Map)