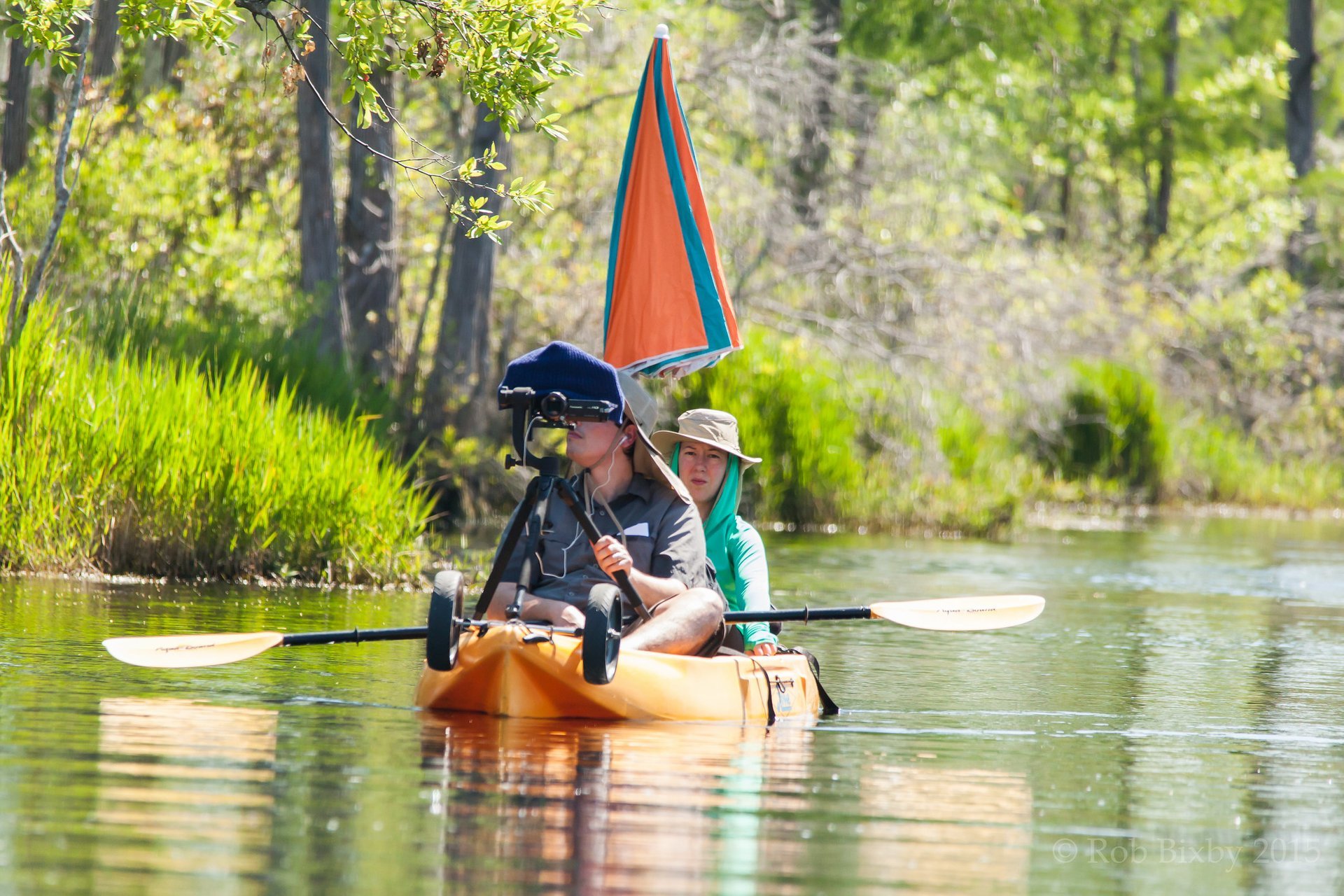 Kayaking in the Okefenokee Swamp
See accommodations nearby
Jacksonville boasts access to a huge Atlantic coastline, St. Johns River, and several national and state parks within city limits. That makes it a perfect destination for kayaking or canoeing. Kayaking is a great way to stay close to nature and explore Northeast Florida away from the crowds.
As summer is the busiest and hottest season, many experts consider fall the best time for kayaking. Temperatures start to cool down in October and stay moderate through April. At this time, there are also thinner crowds in the state parks, so the experience could be more enjoyable.
Best places for kayaking near Jacksonville
Ichetucknee Springs State Park is located in a 1.5-hour drive from Jacksonville. The gentle, slow current of the Ichetucknee River is perfect for beginner kayakers. The river is surrounded by amazing nature, which makes it one of Florida's premier places for kayaking and canoeing. You can rent your equipment at the park and choose between a short 2-hour or longer 4 to 6-hour trip. Transportation on the way back is provided by shuttle to the north entrance of the park. If you would like a more challenging adventure, opt for High Springs to paddle on the Santa Fe River, one of the best kayaking destinations in Florida. A 15 mi (24 km) trip on the river can be completed in six hours. There are several springs along the way and plenty of places to stop and rest. There are also plenty of locations closer to the city. The most popular of them is Amelia Island on Florida's Atlantic Coast. You can choose between saltwater and freshwater kayaking, exploring numerous creeks and swamps in the area. Guided 2-hour, 3-hour, and 5-hour tours are available as well as overnight excursions, which is a good option in the summer. Another popular kayaking destination is located on the border between Georgia and Florida—Okefenokee National Wildlife Refuge. You can see rich wildlife within the vast refuge area, one of the best-preserved swamp regions in America.
Find hotels and airbnbs near Kayaking (Map)