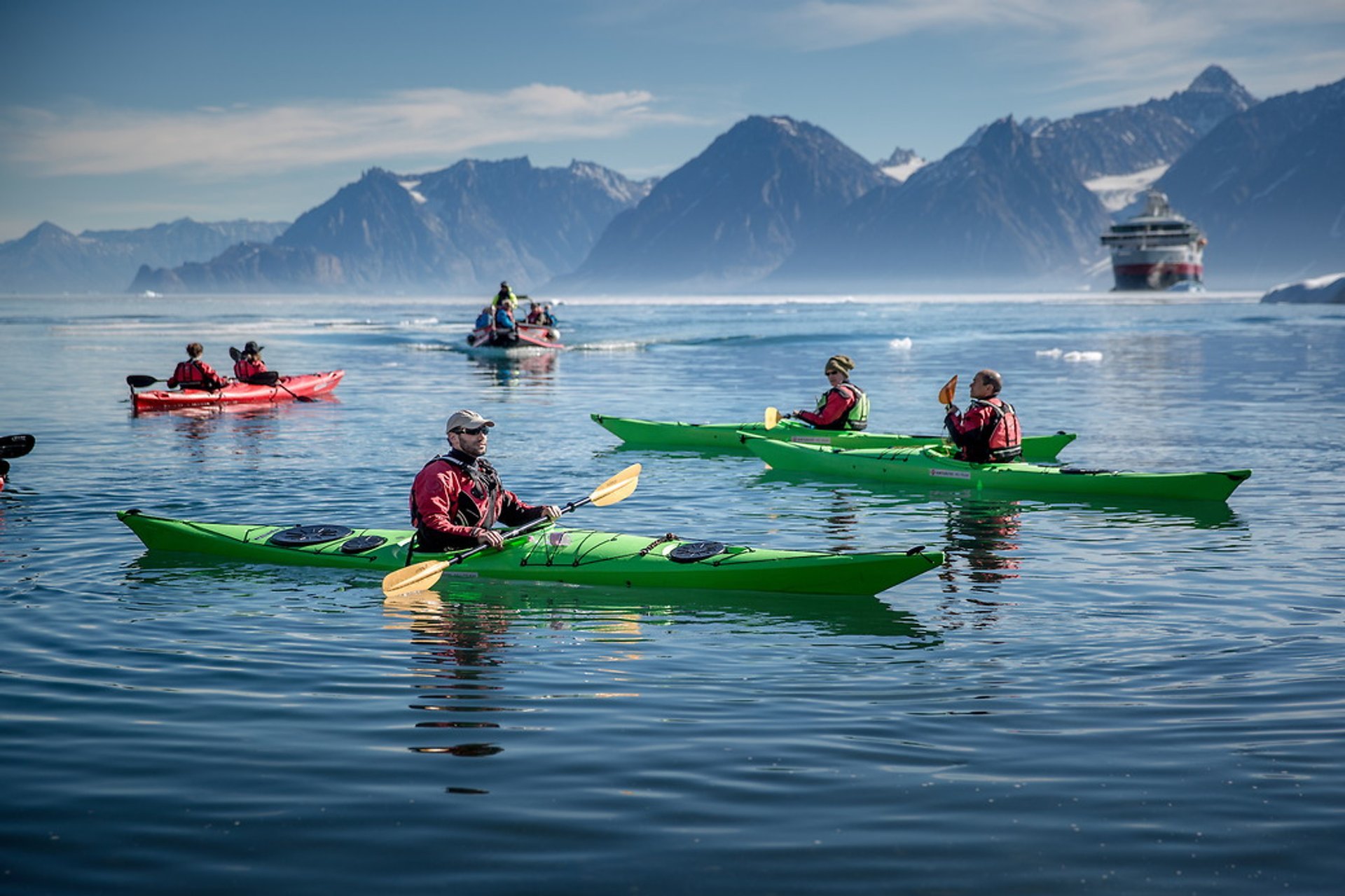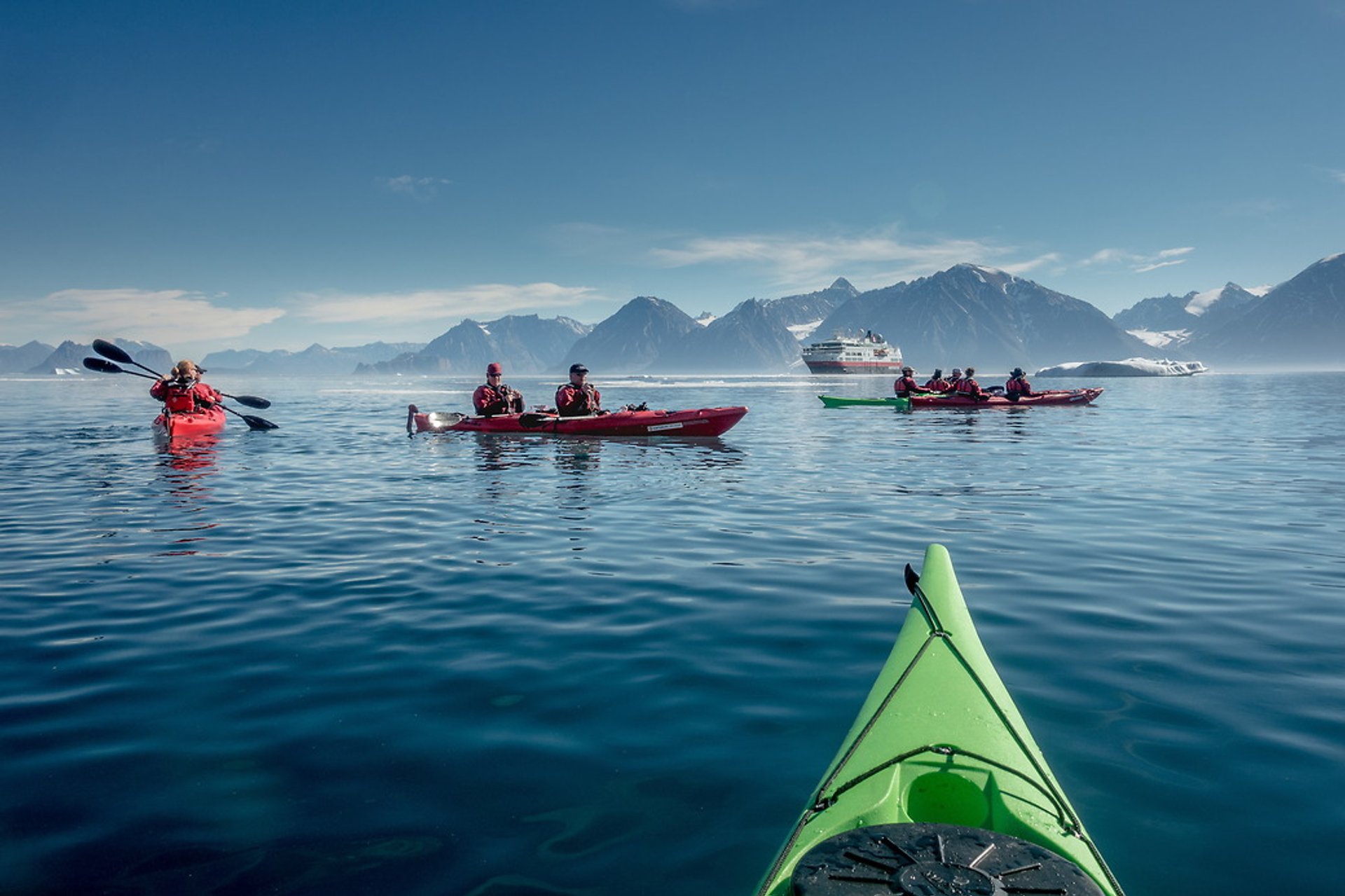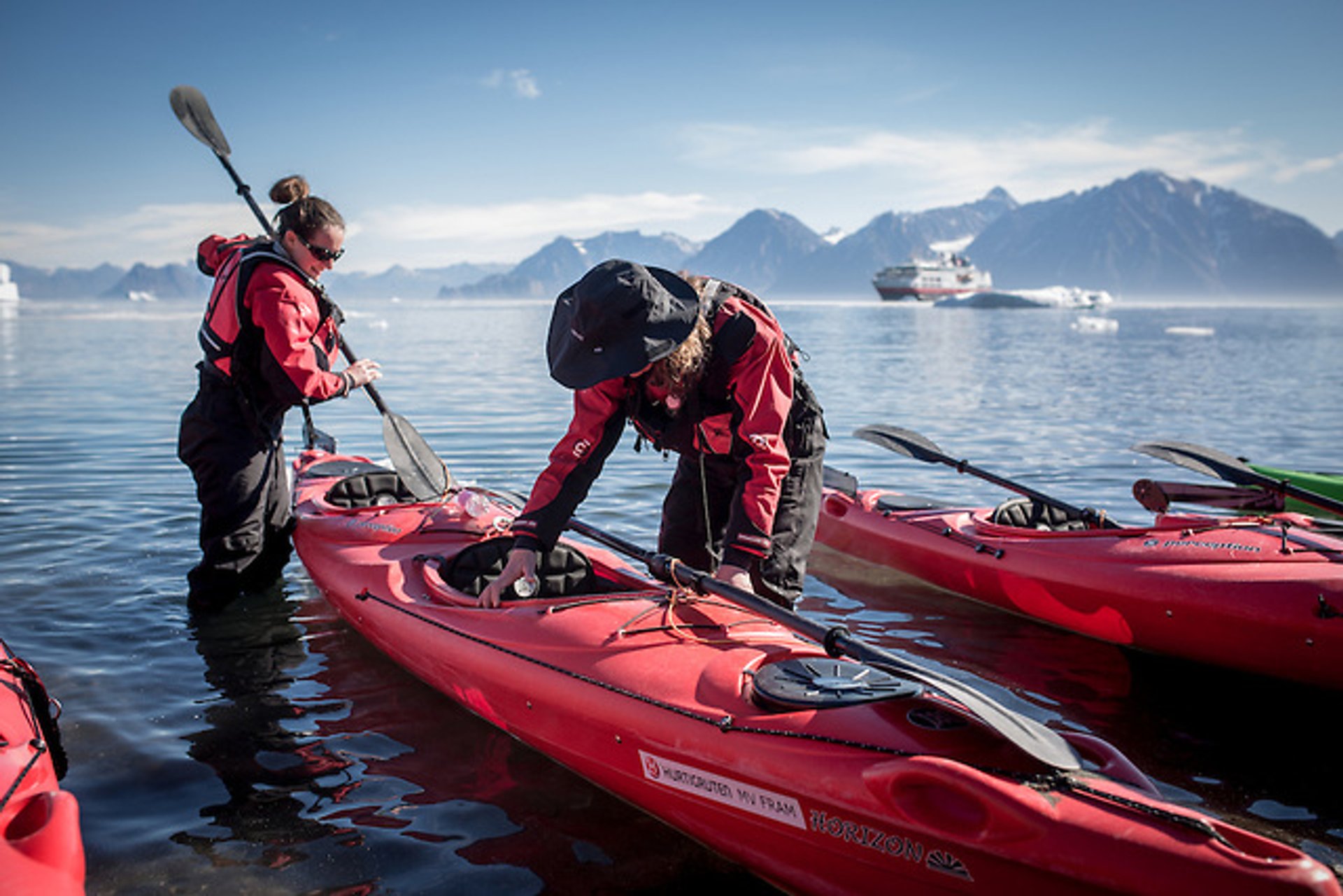 ©
Mads Pihl - Visit Greenland
Kayak or qajaq is a traditional hunting and means of transportation in Greenland. Kayaks are probably one of the most common remnants of Greenland's ancient culture. The best aspect of kayaking is that you are close to water and paddling between icebergs—you may even spot some whales or seals if you are lucky.
The kayak is still used for hunting in the North of Greenland, but it's more common to use it for short or long trips along the coastline. Try exploring Greenland's little towns with colourful houses, its fjords, and mountains that descend straight into the sea while ​rhythmically paddling and listening to the ocean. You will feel the true spirit of Greenland!
Kayak rental companies are located all over Greenland which testifies the popularity of the activity.