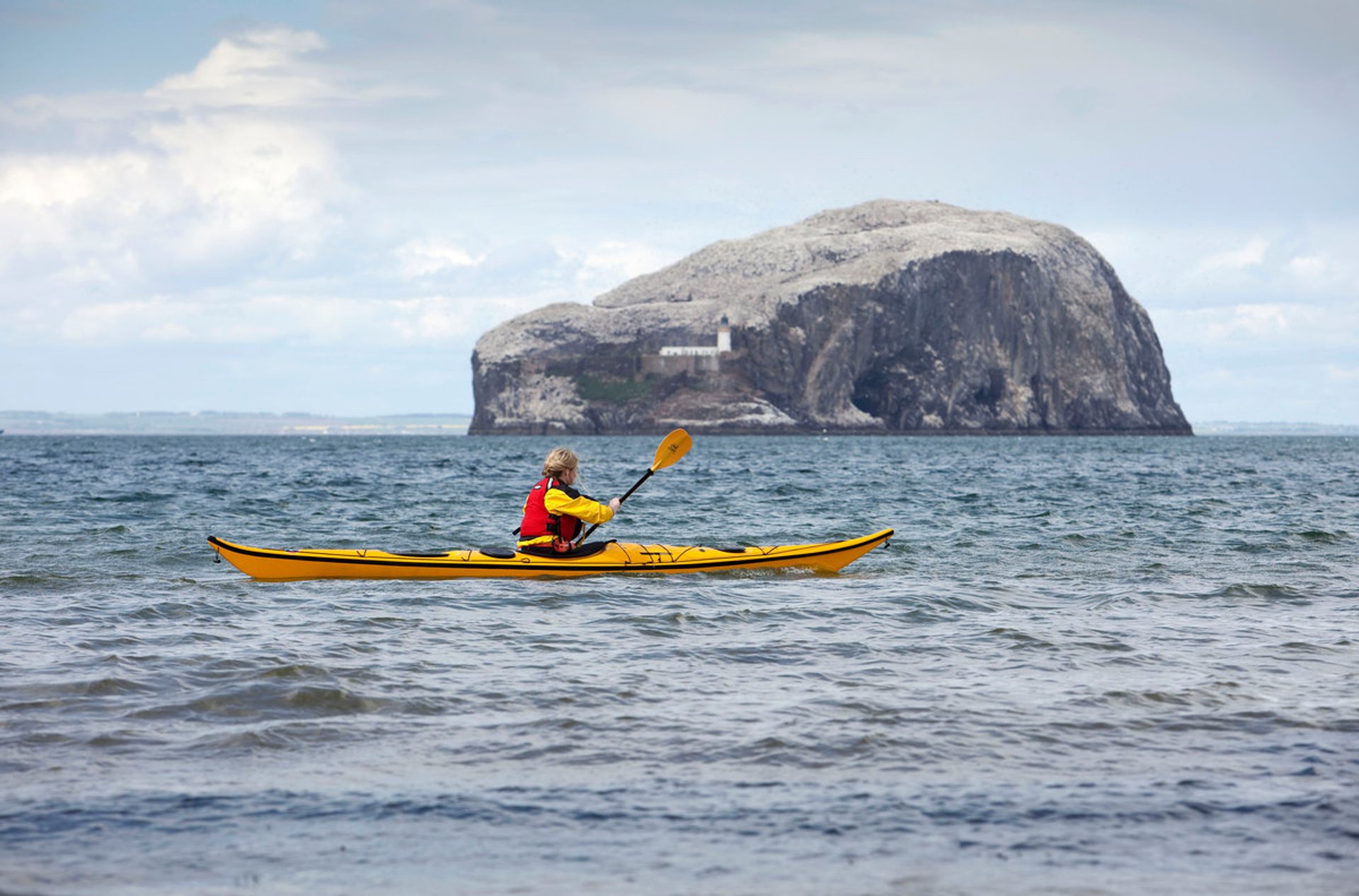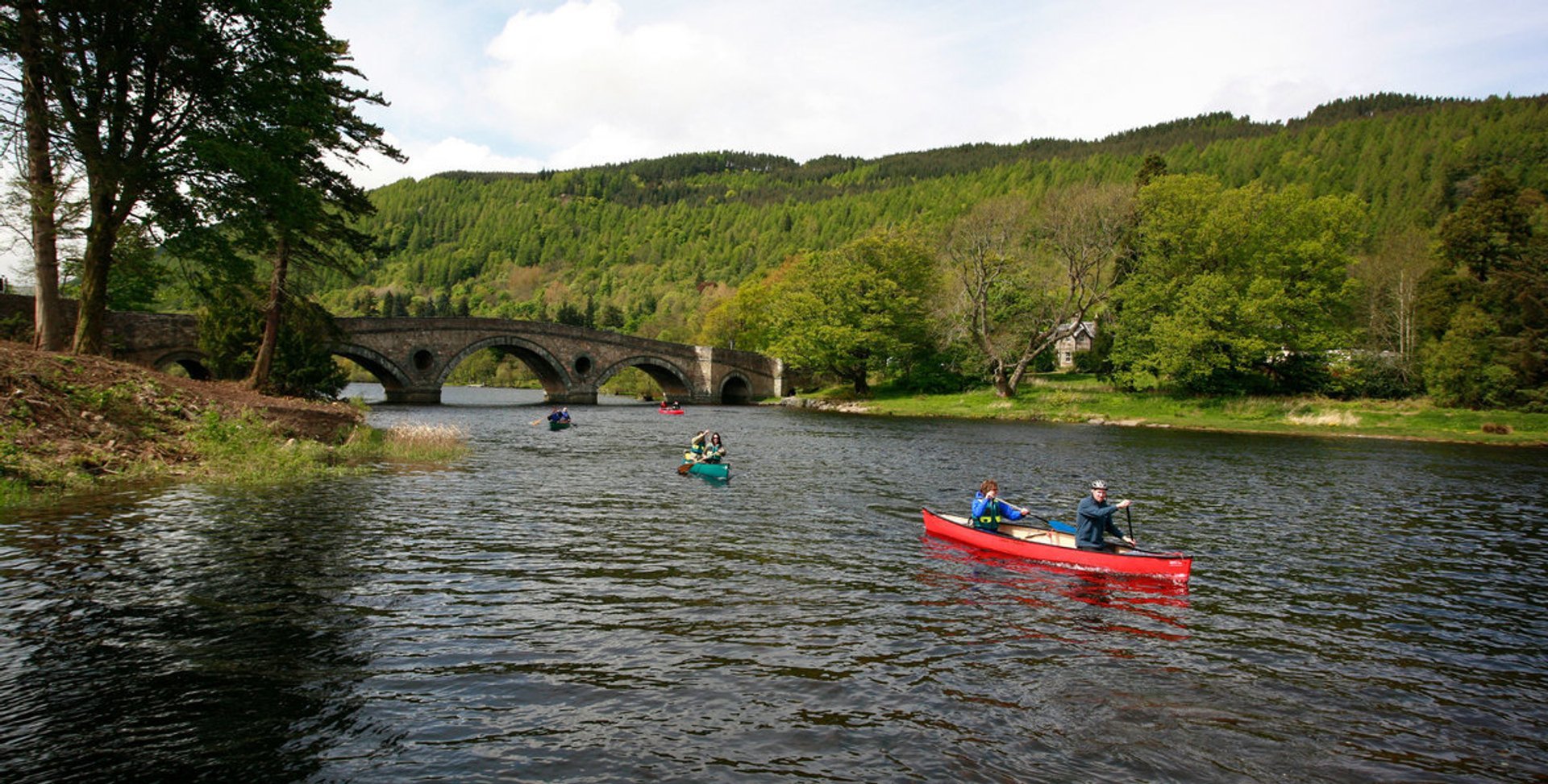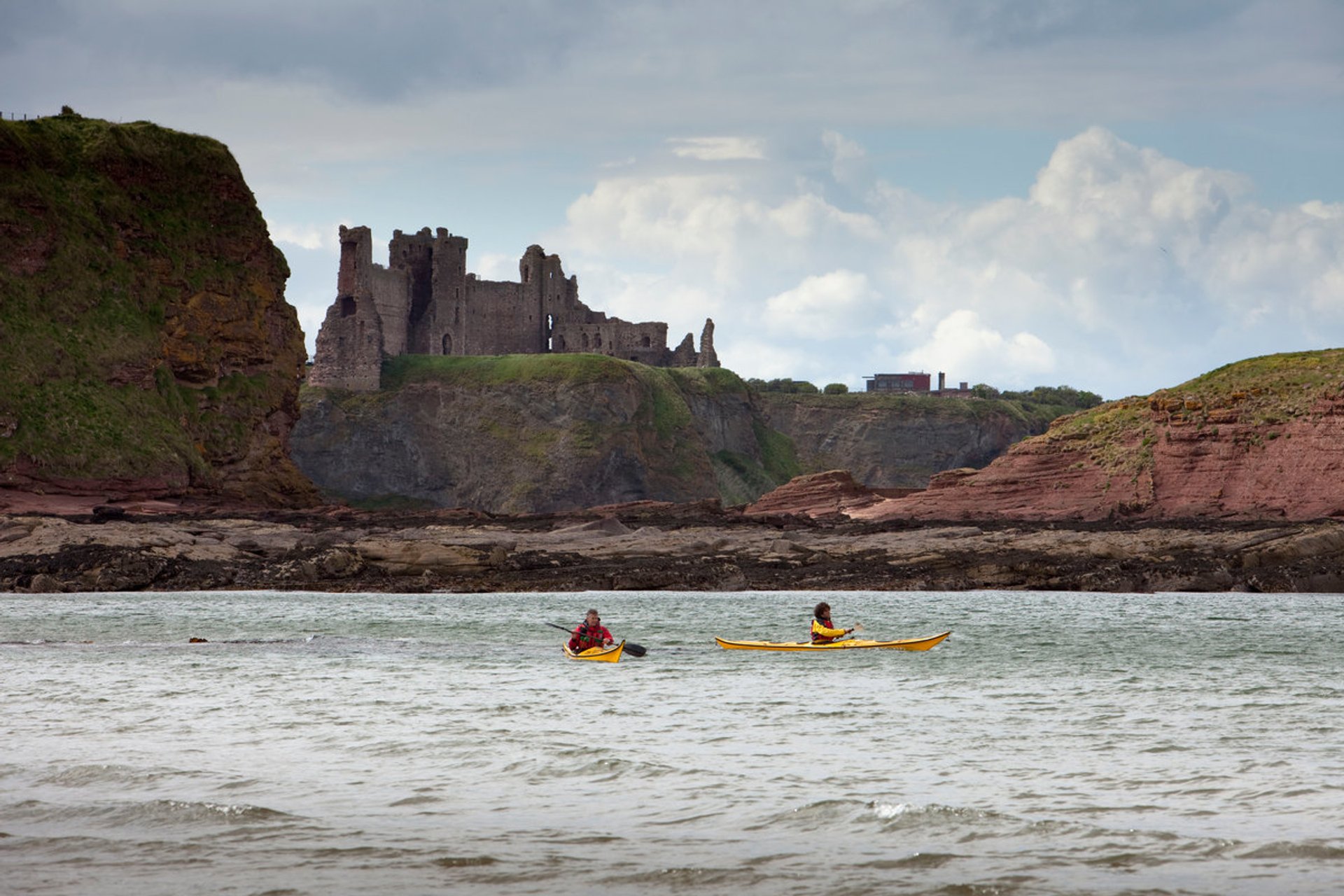 ©
VisitScotland / Paul Tomkins
The Scottish water network includes white water rivers, peaceful channels, and numerous lochs, one of which is said to be inhabited by monsters... The best way to explore the Scottish wilderness is definitely by canoe or kayak.
If you prefer a paddle in calm waters, a good choice would be the sheltered bay in Fife. The Outer Hebrides and the Small Isles represent another area to be discovered by canoe. A lot of other popular canoeing routes include the rivers Tay and Spey, Caledonian Canal, and endless lochs like Lomond, Earn, and of course—the sinister Loch Ness supposedly teaming with monsters which is included in the famous Great Glen Canoe Trail.
Kayaking is the most enjoyable during the snow melting season when the Scottish rivers are replenished with water. You will be carried away by River Findhorn in both literal and figurative senses. The Highland's River Etive with its waterfalls also promises a thrilling kayak-trip.
Sea kayaking also enjoys growing popularity. The majority of sea kayakers choose the west coast of Scotland famous for its watersports. The most known kayaking areas include Oban, Clyde, Seil, Cumbraes, and Sound of Luing.
The season runs from April to October.
Find hotels and airbnbs near Canoeing, Kayaking and Sea Kayaking (Map)