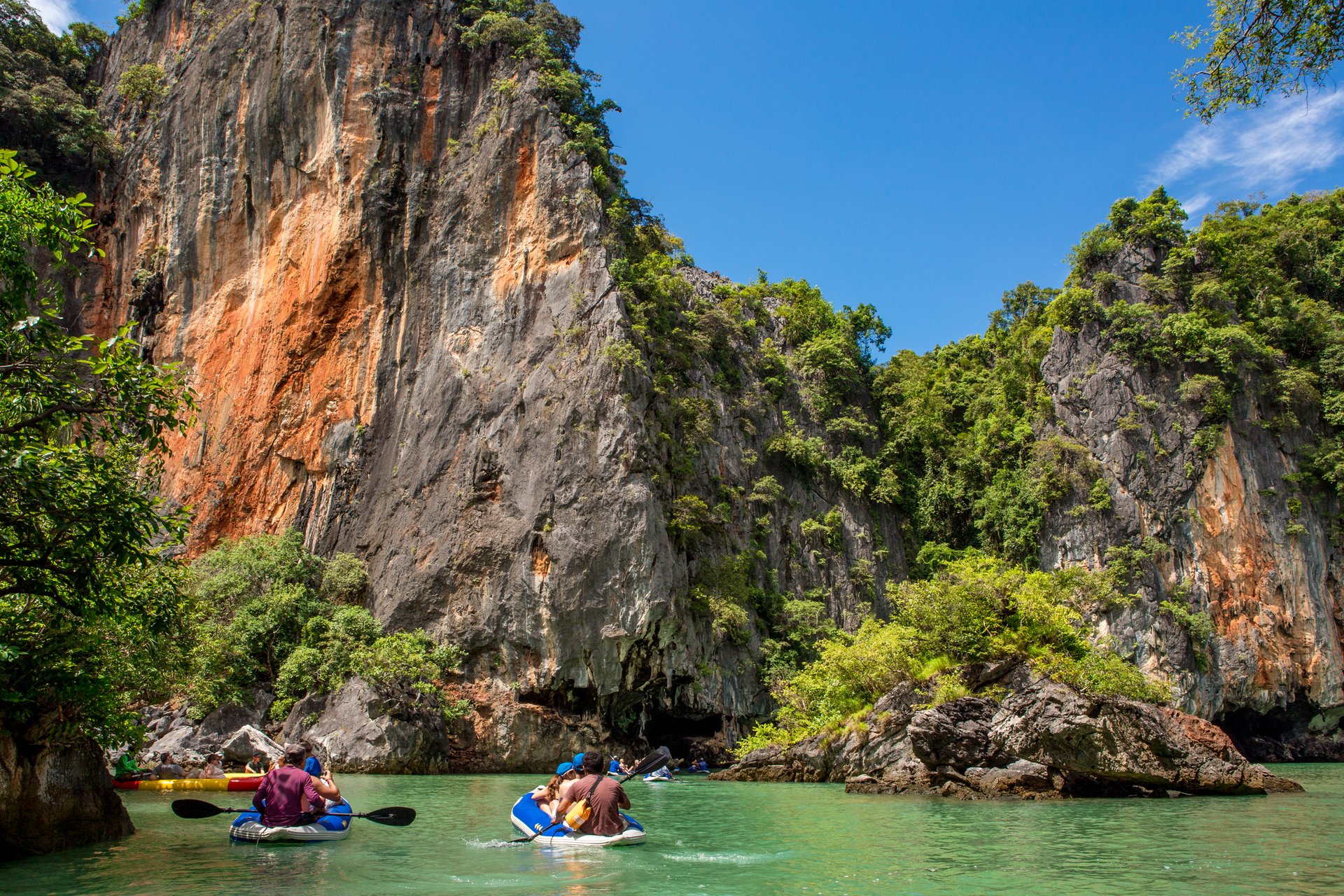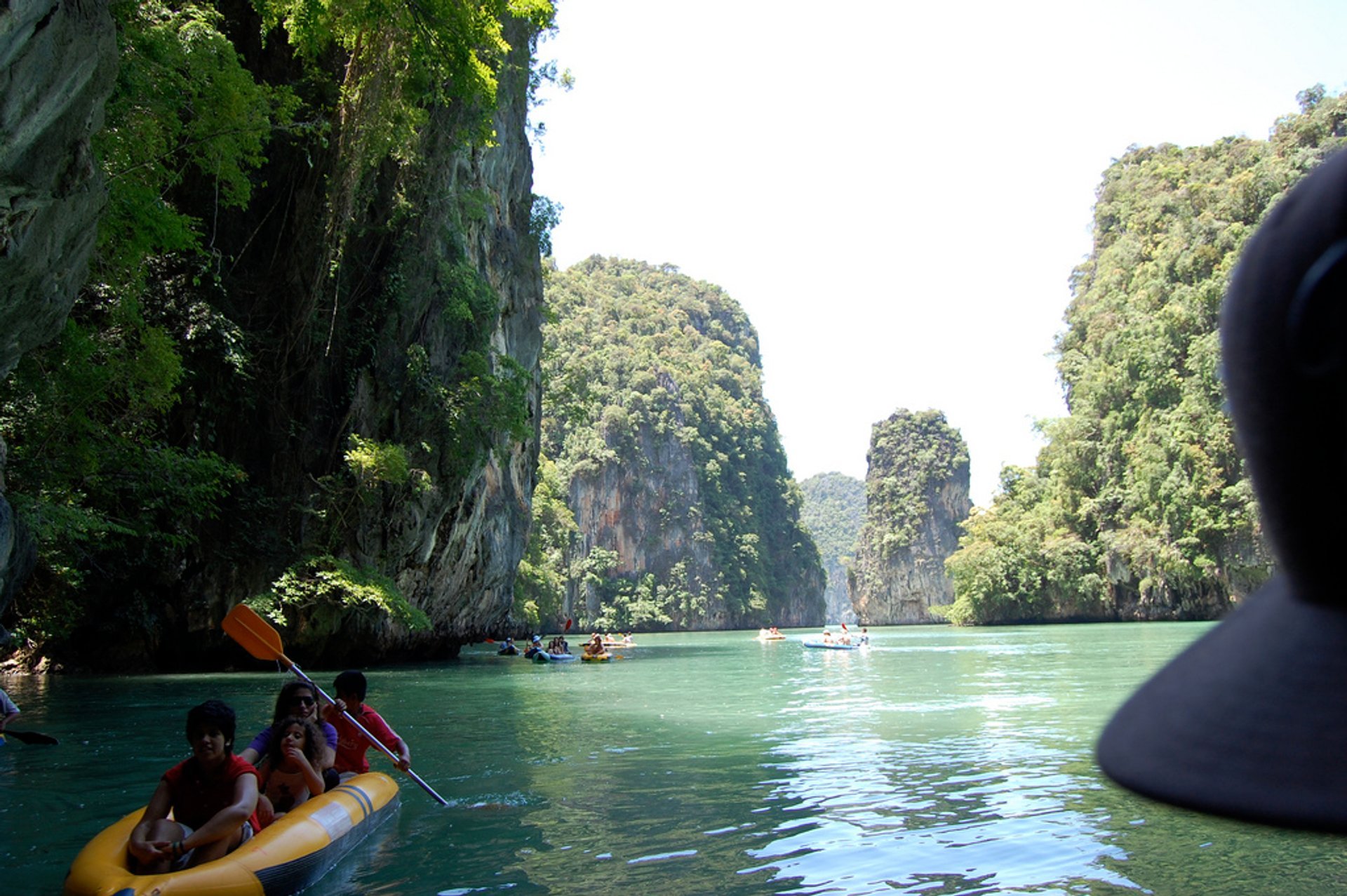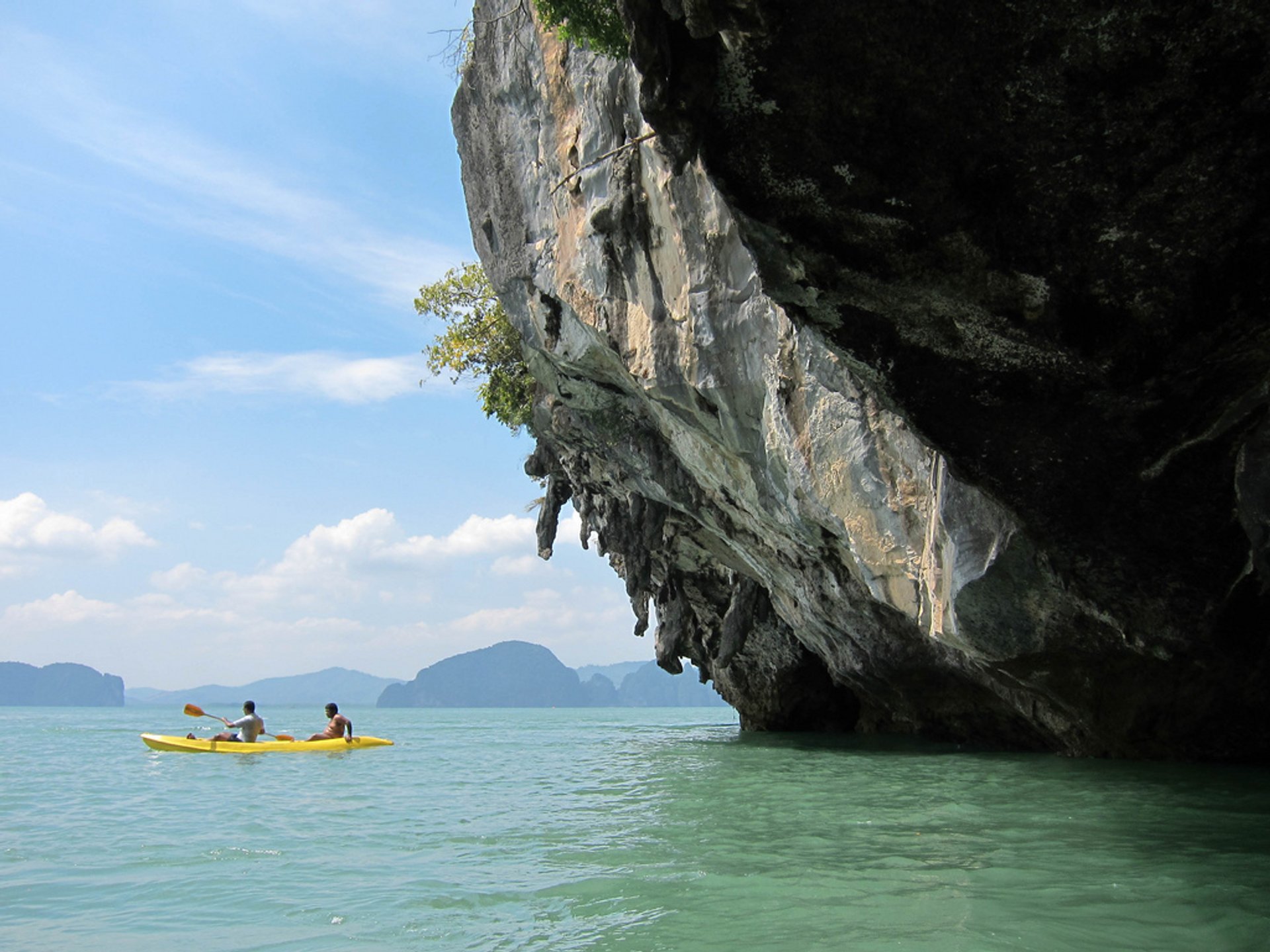 One of the most beautiful kayaking spots in southern Thailand is located between Phuket and the Malay Peninsula. This place is remarkable and attracts many tourists throughout the year. While kayaking, you'll enjoy limestone caves and explore "Hongs" - the Thai word for "rooms". Phang Nga Bay is full of old and collapsed caves in which you can only get through by canoe or kayak during low tide. The hongs have beautiful jungle flora and fauna inside. This is also where you can find monkeys, birds and many fish.
If you're an experienced kayaker, you can choose to take a self-paddling experience. Alternatively, you can hire and expert guide who will paddle for you, giving you an excellent opportunity to enjoy the scenery and allowing your hands to be free for taking photos!
Kayaking in Phang Nga Bay is available year round with the most suitable months being from December until March. Keep in mind that this is peak tourist season, so expect many passionate tourists eager to go kayaking around Phang Nga Bay.
Find hotels and airbnbs near Kayaking in Phang Nga Bay (Map)