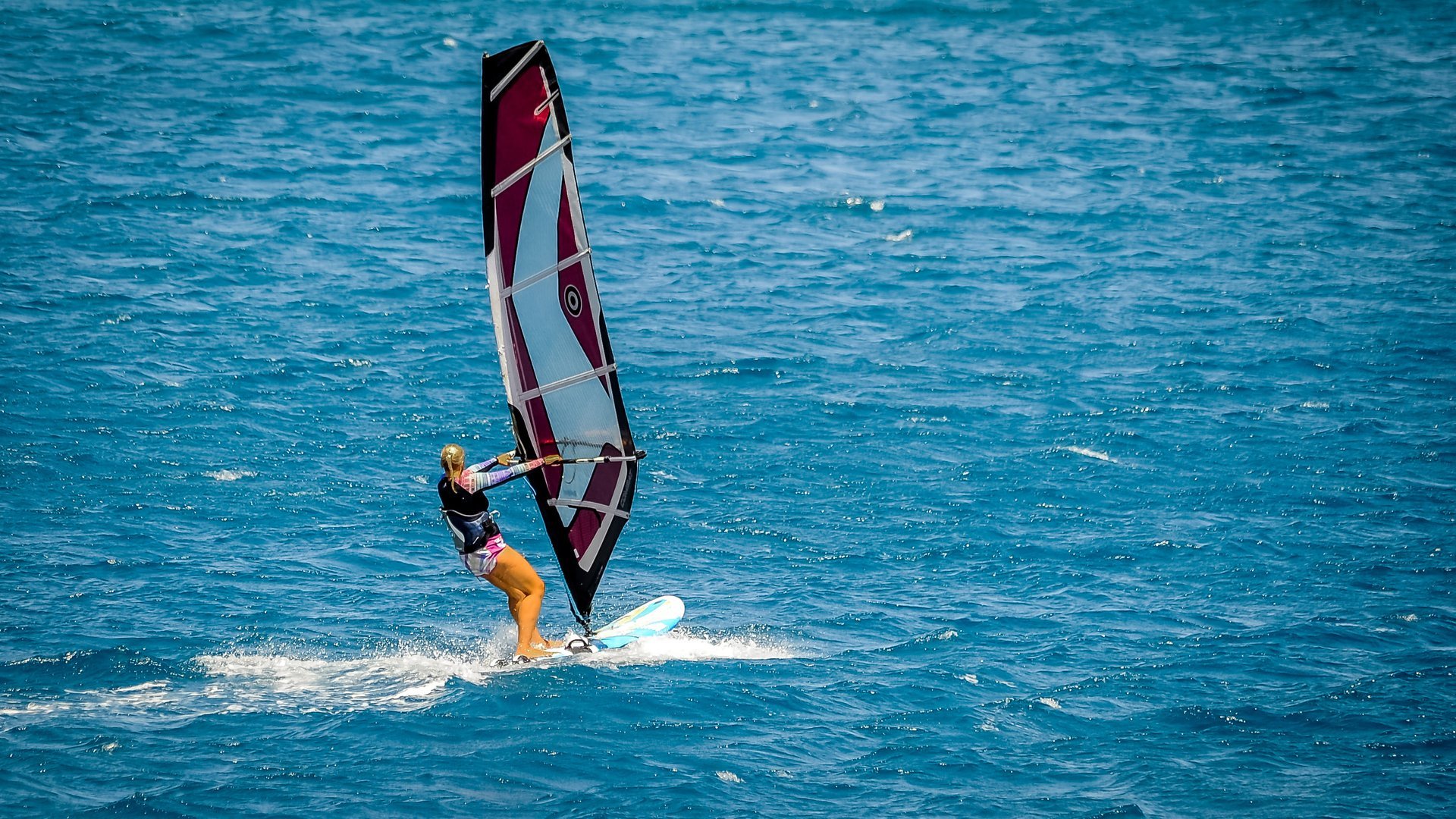 Windsurfing in Phuket has become popular in recent years, and now it's one of the most beloved sports on the island. Here it's suitable for both well-skilled windsurfing enthusiasts and for those who want to try it for the first time.
Phuket has warm water and wind year-round. The best time of year for windsurfing on Phuket is usually from November to February, when the northeast monsoon is prevalent in the area with the steady winds and the flat seas.
The southern coast of Phuket with its shallow waters and a gentle wind has excellent conditions for beginner windsurfers and other water sports enthusiasts. Rawai Beach is suitable for newbies, and the peak kite season here is winter when the northeast monsoon blows. However, Rawai is a tidal place, so beware of the reef where many riders lost their fins. Nai Harn Beach, which is a few miles away from Rawai Beach, is adorned on both sides by jungle-covered mountains and sits one a large freshwater lagoon. This beach is popular with windsurfers alongside with luxury yachts and beach-goers.
Northwest Phuket is for more experienced riders looking for stronger winds and currents. Nai Yang and Layan beaches are probably the most well-known spots for extreme sports. The best wind conditions here can be observed from June through August. Other excellent windsurfing spots on the west coast of Phuket are Kata Beach, Patong Beach, and Bang Tao Beach. Don't worry about the equipment; there are many shops where you can rent it. You can also find windsurfing schools that provide courses for the newbies.
Find hotels and airbnbs near Windsurfing (Map)