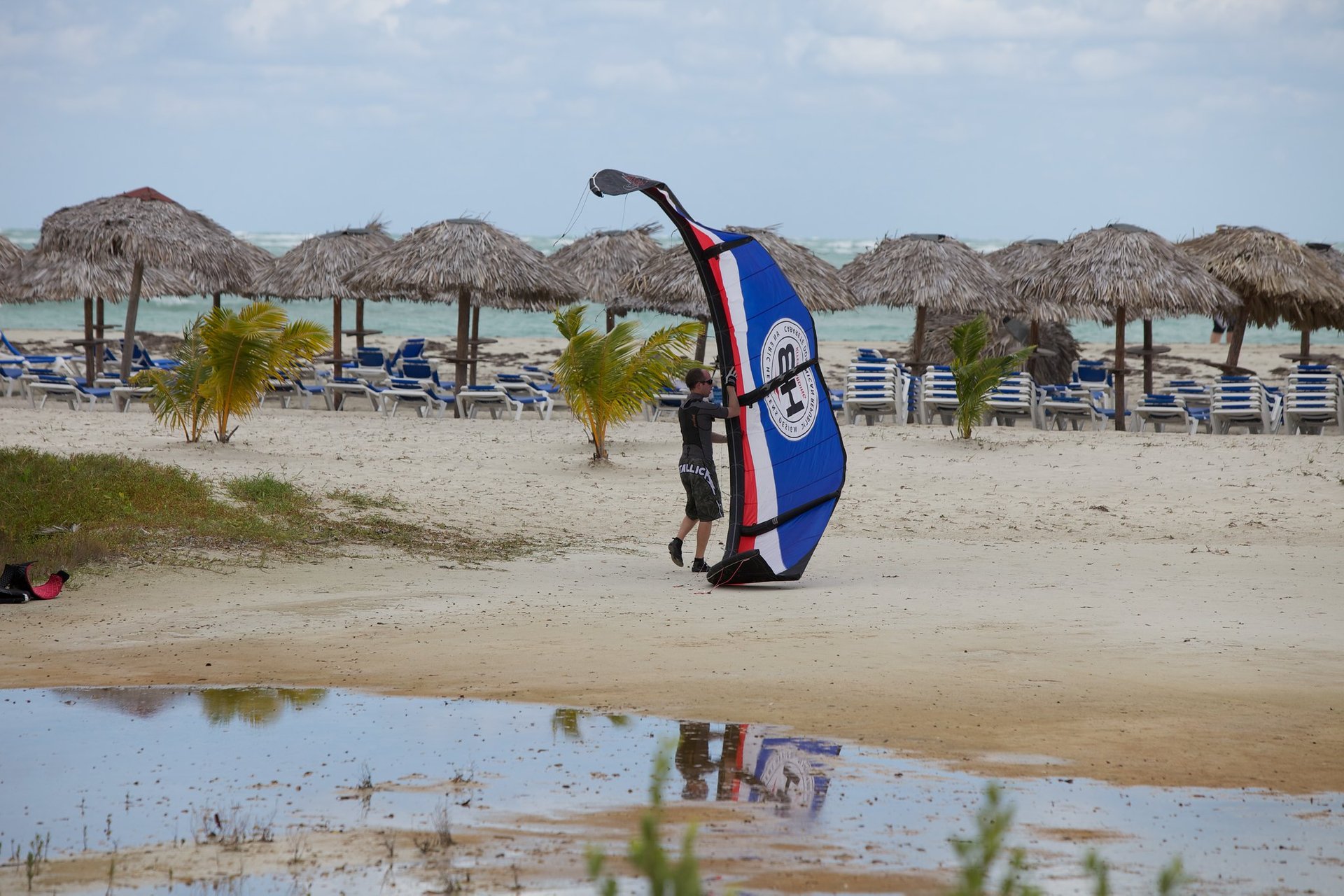 Cuba has no shortage of wind and vast beaches to go kiteboarding. However, unlike Mexico and Dominicana, it is not an established kitesurfing destination. There are specific difficulties with getting around the island and renting equipment. However, if you love adventures and are prepared to travel with your own gear, Cuba offers plenty of sweet beach spots to enjoy.
The winds on Cuba's Northern shore that includes Habana and Varadero blow the strongest from November through April, reaching 12-25 knots. The windy season on the Southern coast lasts from September through January. Since the wind direction is usually East-North-East), northern shore suits for kitesurfing better. In July and August, the thermal wind blows in the area of Cayo Guillermo, Coco, Santa Maria, reaching 15 knots.
Varadero boasting a 25-km coastline, which is 10-km wide, is an ideal place to launch your kite. There is white and soft sand, perfect weather, north-west wind, and plenty of flatwater sections at the end of the Peninsula.
Cayo Guillermo is one of the most beautiful kiting spots thanks to many lagunes with shallow flat waters between numerous small islands. Cayo Coco is close to Guillermo, boasting spacious, clean beaches. Cayo Santa Maria also has vast beaches and side winds coming from East, usually 10-14 knots.
Find hotels and airbnbs near Kitesurfing (Map)