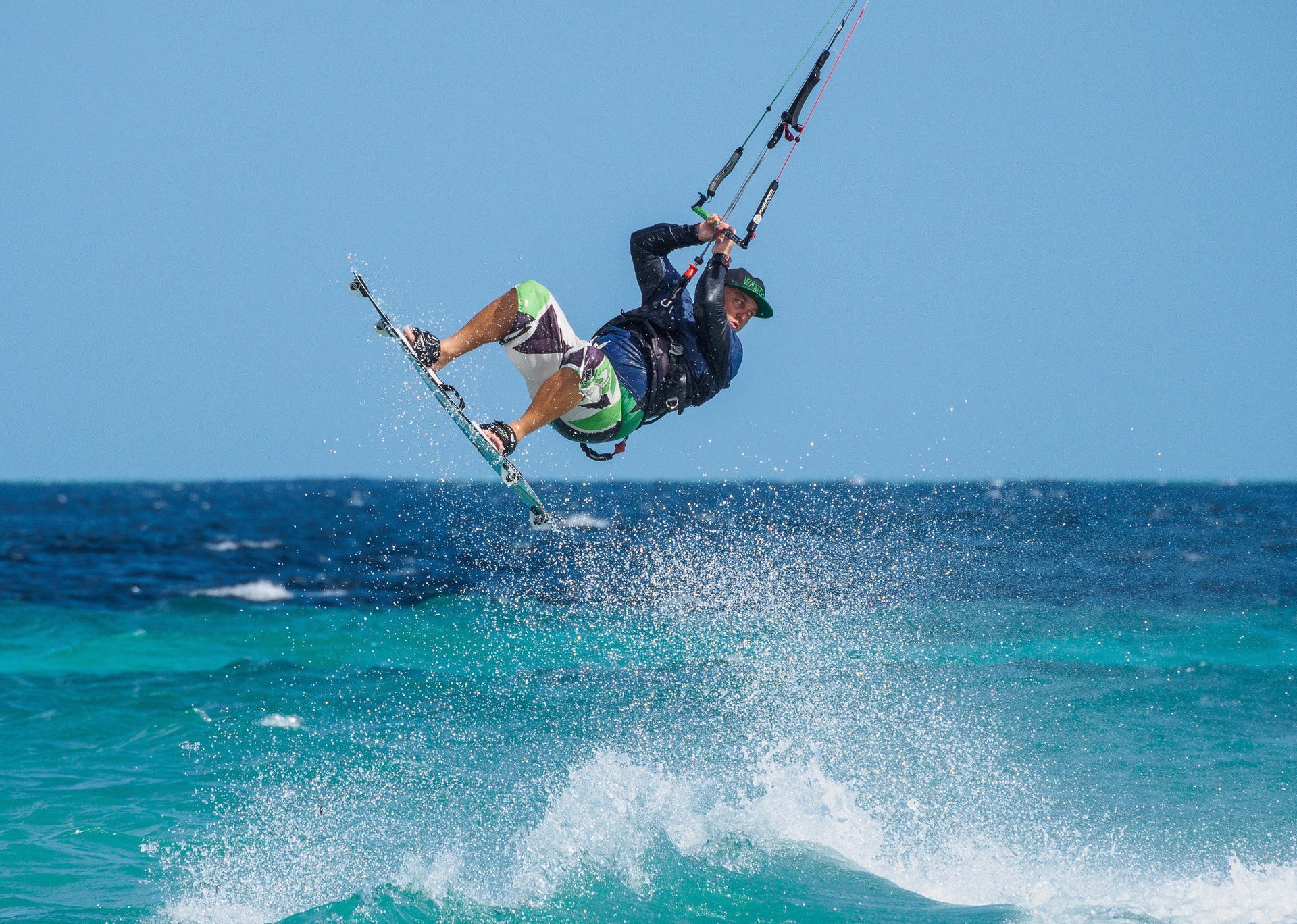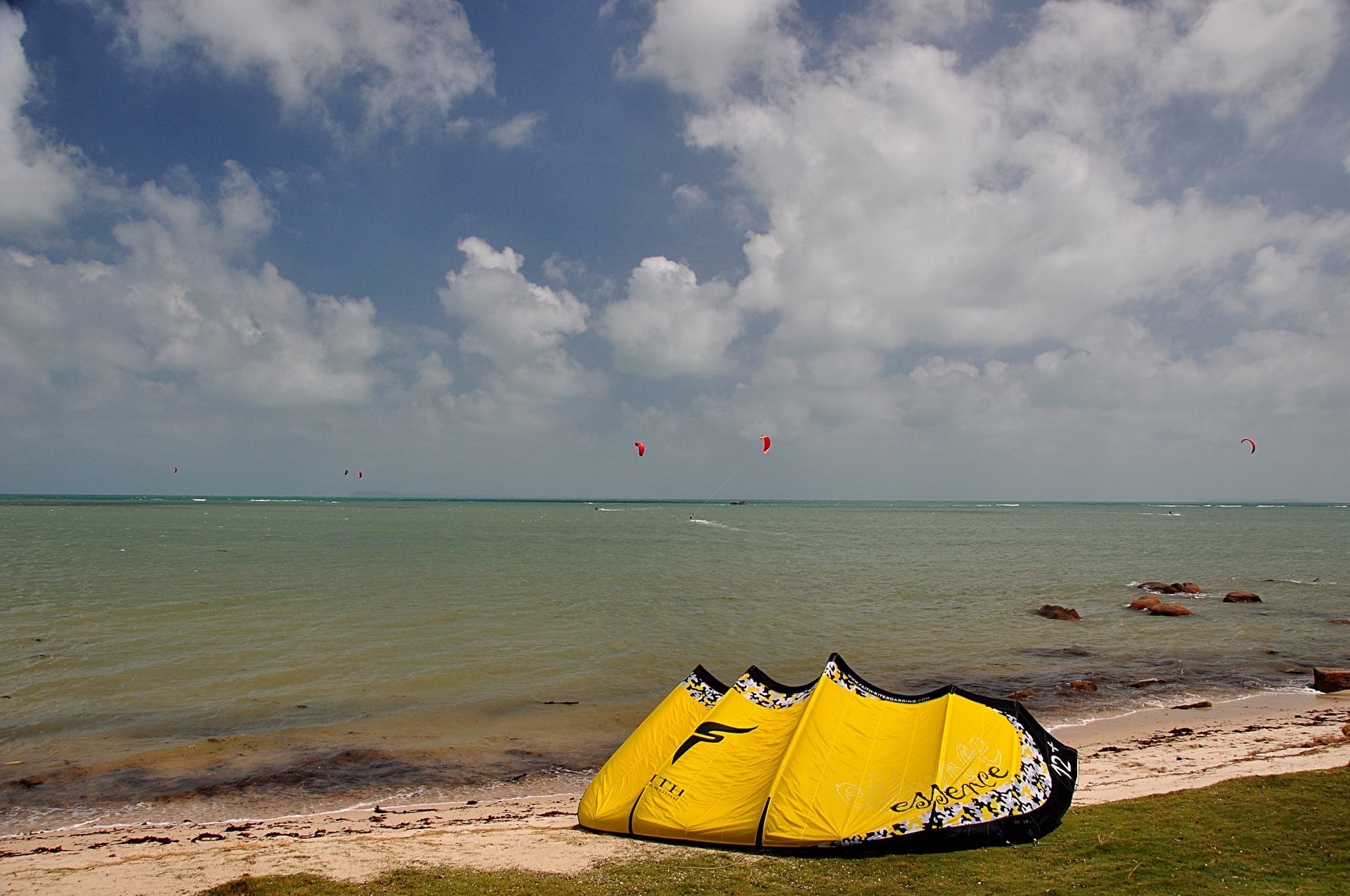 See accommodations nearby
While Indonesia is one of the most popular surfing destinations, its kitesurfing potential is somewhat underestimated. Many kitesurfers complain about the lack of steady winds in Indonesia. However, the country with more than 13,000 islands does have plenty of windy spots and perfect conditions for a kiting trip. The wind is usually stronger during the dry season from May to October. And even though Indonesia is famous for its waves, it's possible to find flat spots here as well. The islands of Bali, Lombok, Sumbawa, Sumatra, and Sulawesi, are the most famous Indonesian kiting destinations.
On Lombok, known for its premiere beaches, Ekas Bay and the Southern Reefs are the best spots for kitesurfing. Consistent winds make kitesurfing possible between the extensive reefs at the entrance to the Bay. There are also a few vast lagoons with more or less flat water nearby.
Sumatra is one of the biggest islands in the country. The northern shore of the island boasts excellent kitesurfing in the region of Banda Aceh, especially on Black Sand Beach. Surrounded by lush jungle and mountains, Black Sand Beach stretches for about 6 km (4 mi). From May to early October, it receives SW trade wind "Angin Barat" blowing at some 10-30 knots. From January to April, NE "Timor Padang" blows with the speed of 10-25 knots. Other kitesurfing spots in the area include Babaduah Beach, Lampuuk, and Et Lhoknga beach with flat water.
Sumbawa is not as popular with tourists as its neighbor Bali, but it is an excellent destination for kitesurfers. The Lakey Peak is located in the southeast of Sumbawa, near Hu'u Village. It suits only experienced riders since the waves here are fast and they break on the reef.
Sulawesi gets plenty of wind and even has two large wind farms, Sidrap and Jeneponto, located in the south. Jeneponto has also become a hip kitesurf spot in Indonesia. This place is perfect for all levels. There is a kite school, kite camp accommodations, and a large flat water lagoon surrounded by pristine and warm waters.
Bali is a superb surfing destination. However, kitesurfers may find sweet spots on Indonesia's most popular island. Bali boasts plenty of scenic beaches that receive strong though not very consistent winds from May through September. It's usually a high tourist season on Bali, thus, the beaches can be rather crowded. Kitesurfing and windsurfing on Bali is another adventure in the iconic destination. Some of the best kitesurfing spots are scattered across the southeast coast of Bali near Sanur.
Kitesurfing in Indonesia is always an adventure since riders keep discovering new exciting spots. Pulau Tabuan, or Tabuhan Island, is a small atoll in East Java with flat water and winds up to 25 knots. A perfect place for free-riders with smooth water, fantastic scenery and trade winds has become a new kite- and windsurfing destination in Southeast Asia.
Find hotels and airbnbs near Kitesurfing (Map)