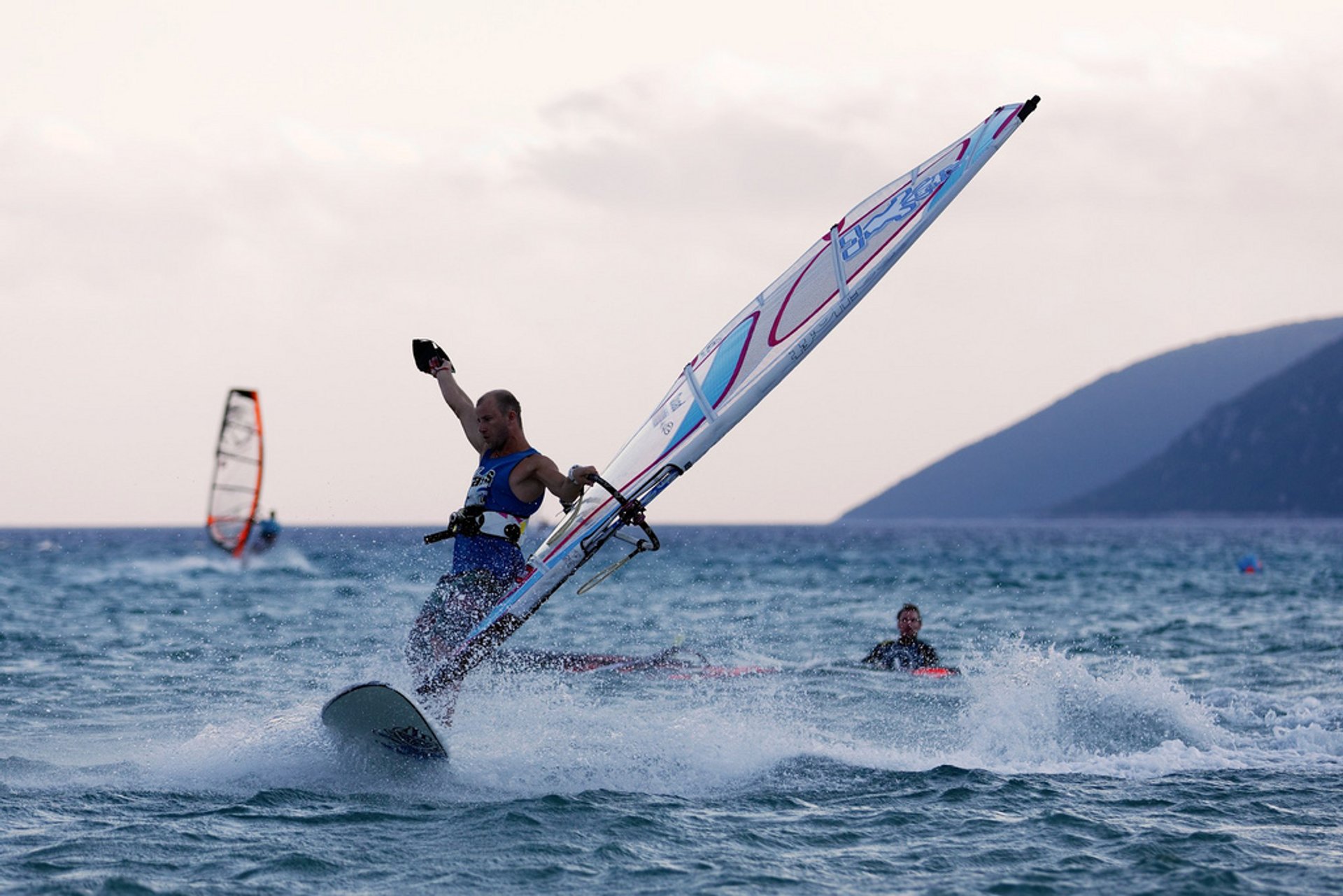 With thousands of islands, there are also thousands of spots to enjoy windsurfing and kitesurfing in Greece. During the summer months, various active water sports equipment for rent can be found almost everywhere.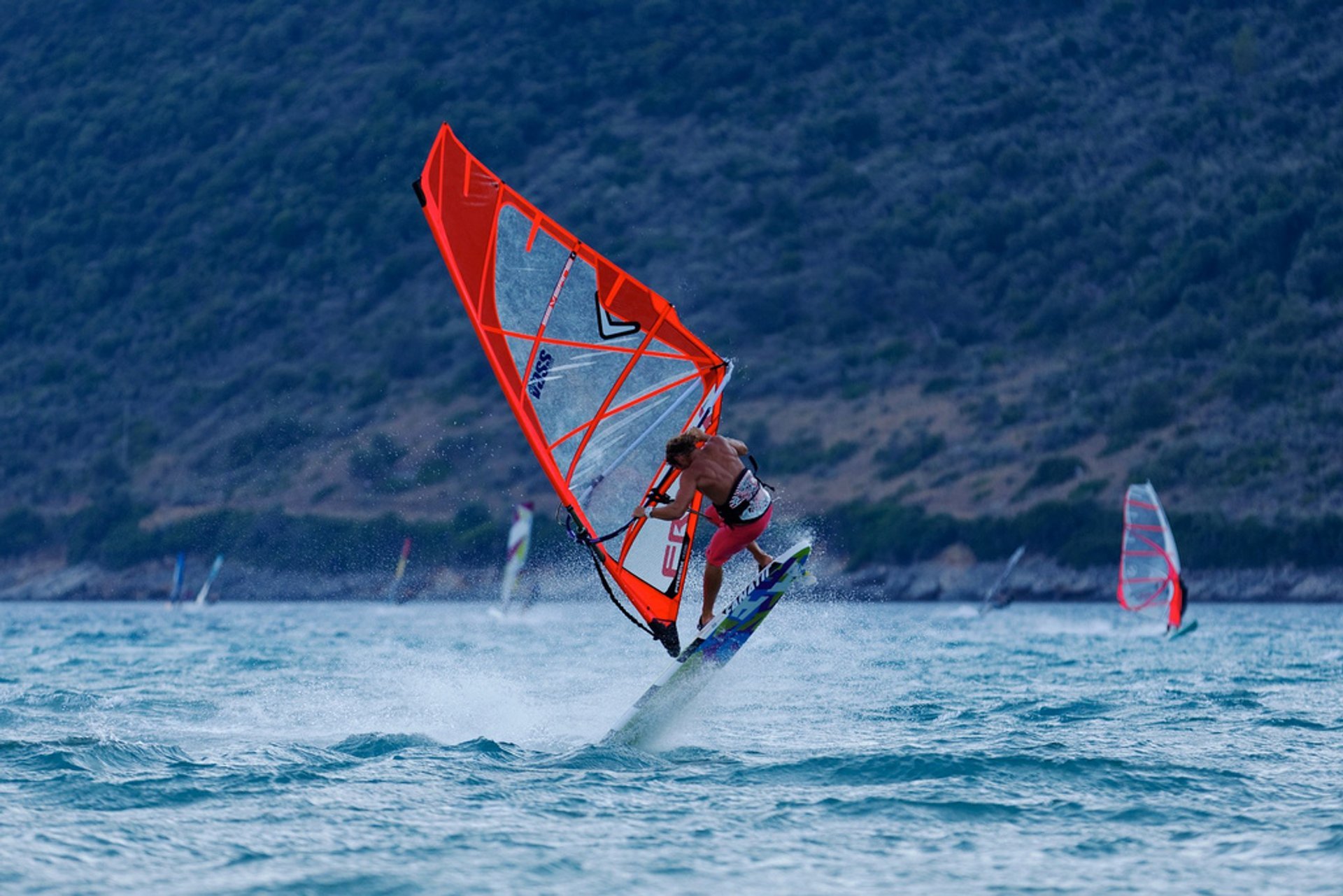 Lately, also surfing started to gain in popularity in Greece, and nowadays you can see more and more clubs opening on the island and mainland beaches.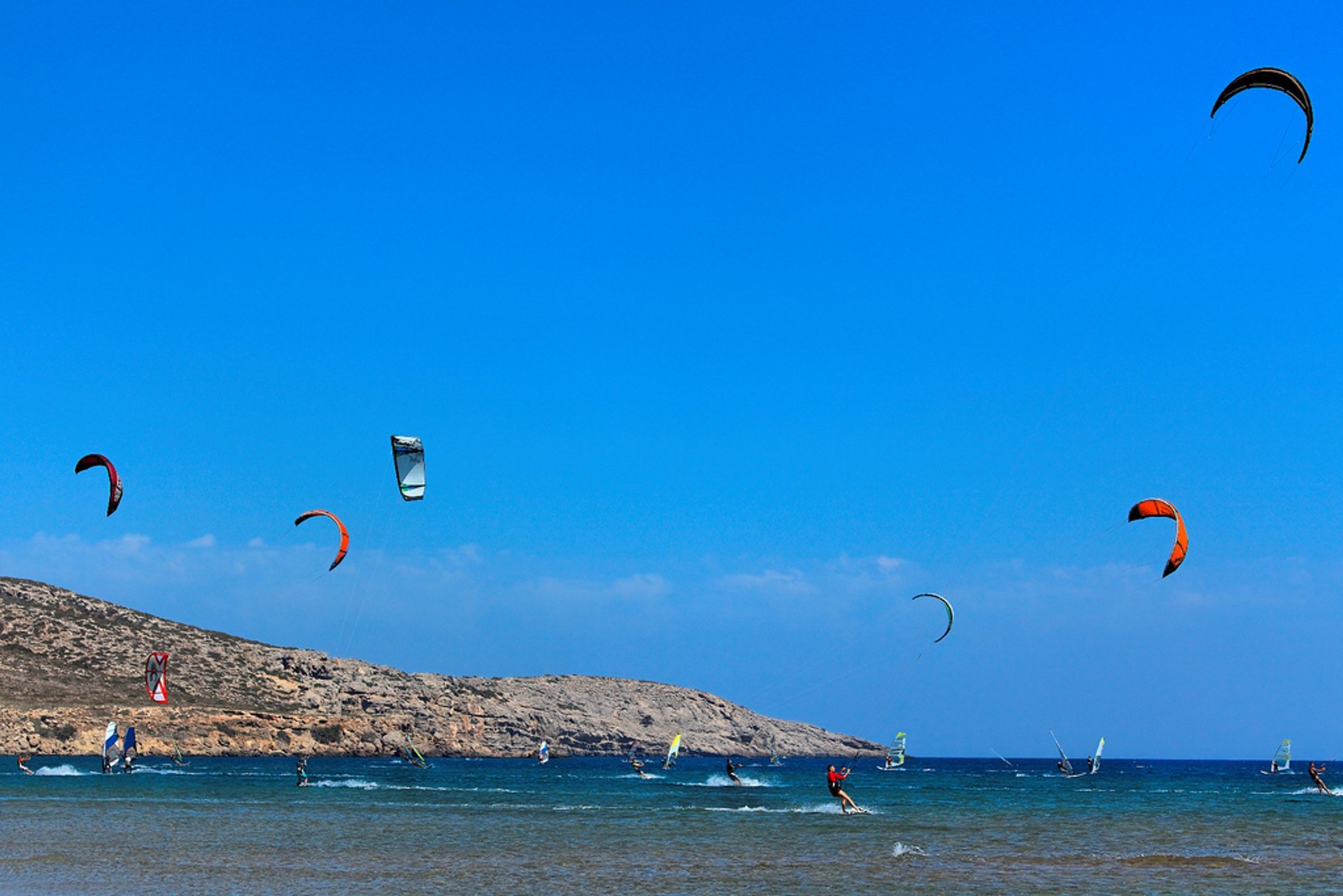 Some of the greatest locations to enjoy watersports are Rhodes, Lefkada, Karpathos, Kos Naxos and Paros islands. The Cyclades are praised for strong northern winds blowing there in the summer.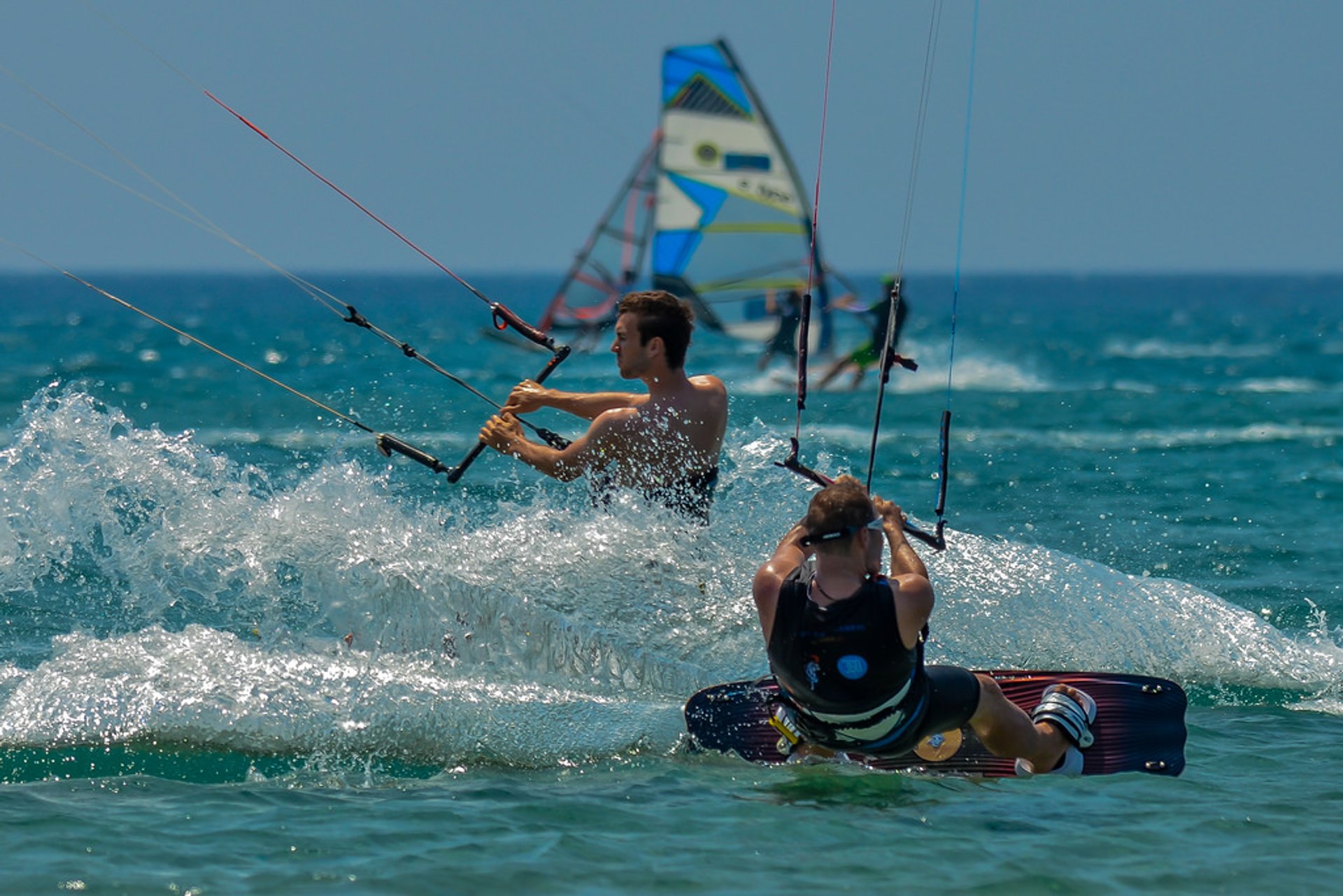 Some good windsurfing and kitesurfing opportunities may be found in Greece between May and September. The most steady and consistent winds are seen in June to August, so no wonder it's the most popular time.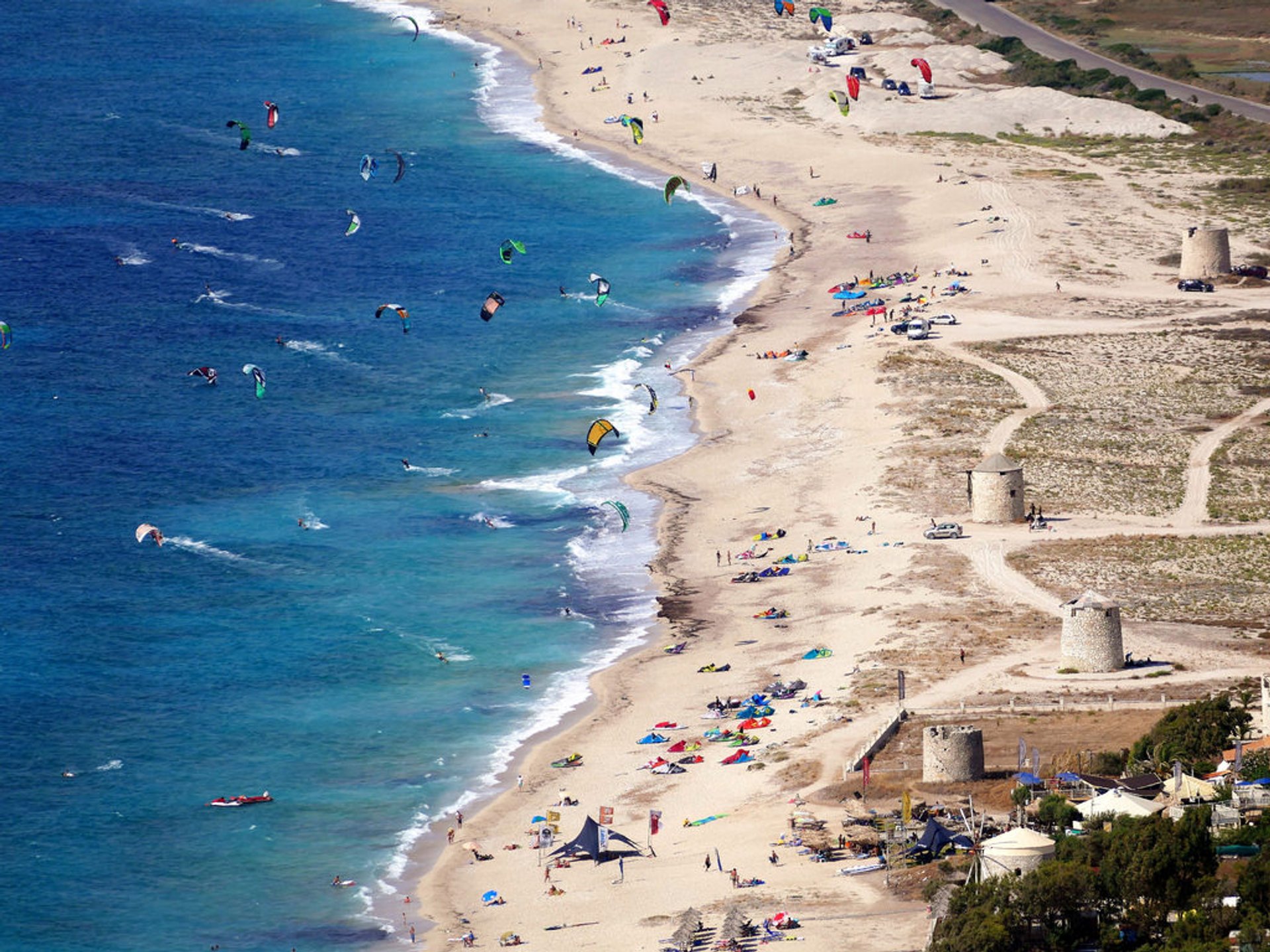 Windsurfing & Kitesurfing Featured in