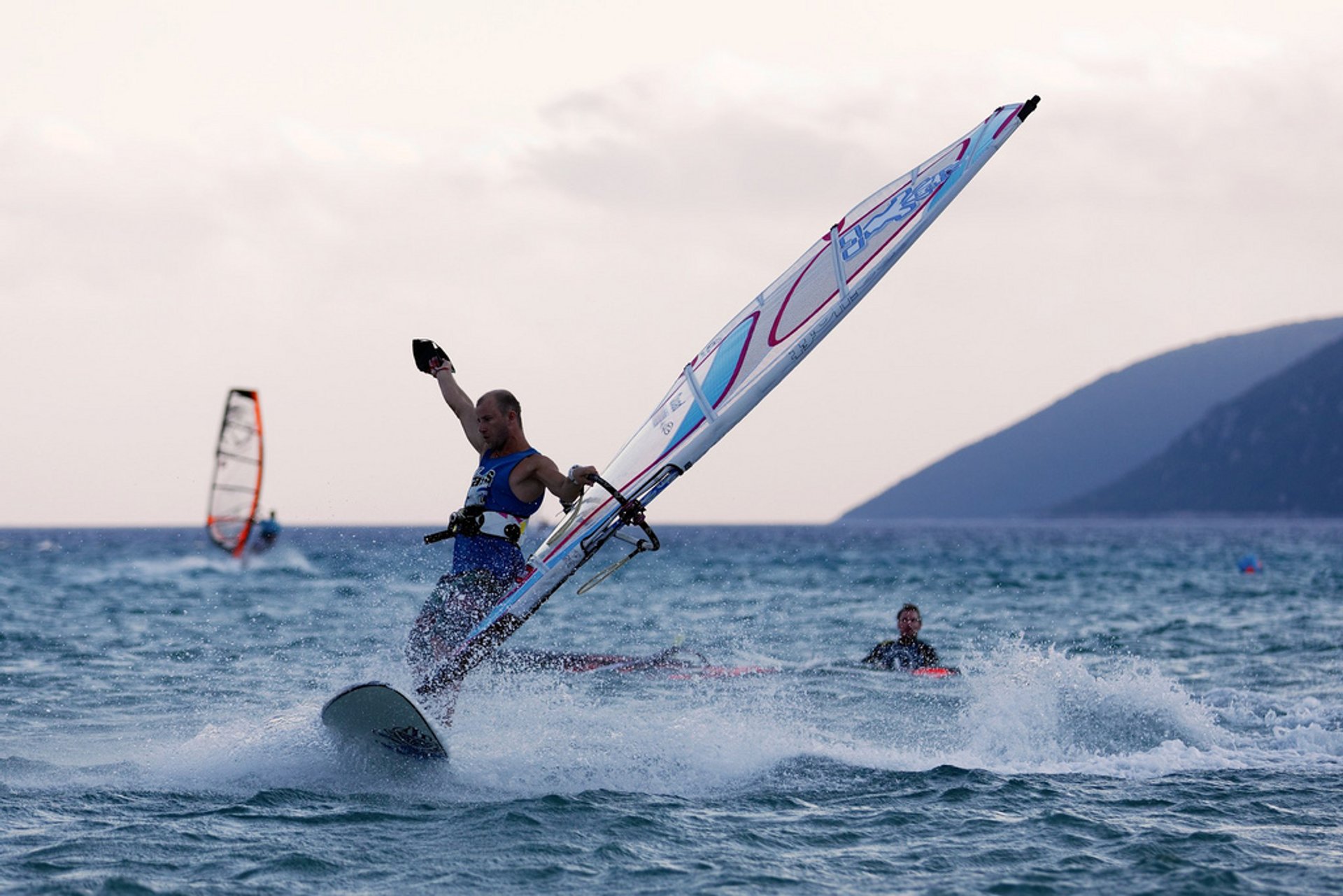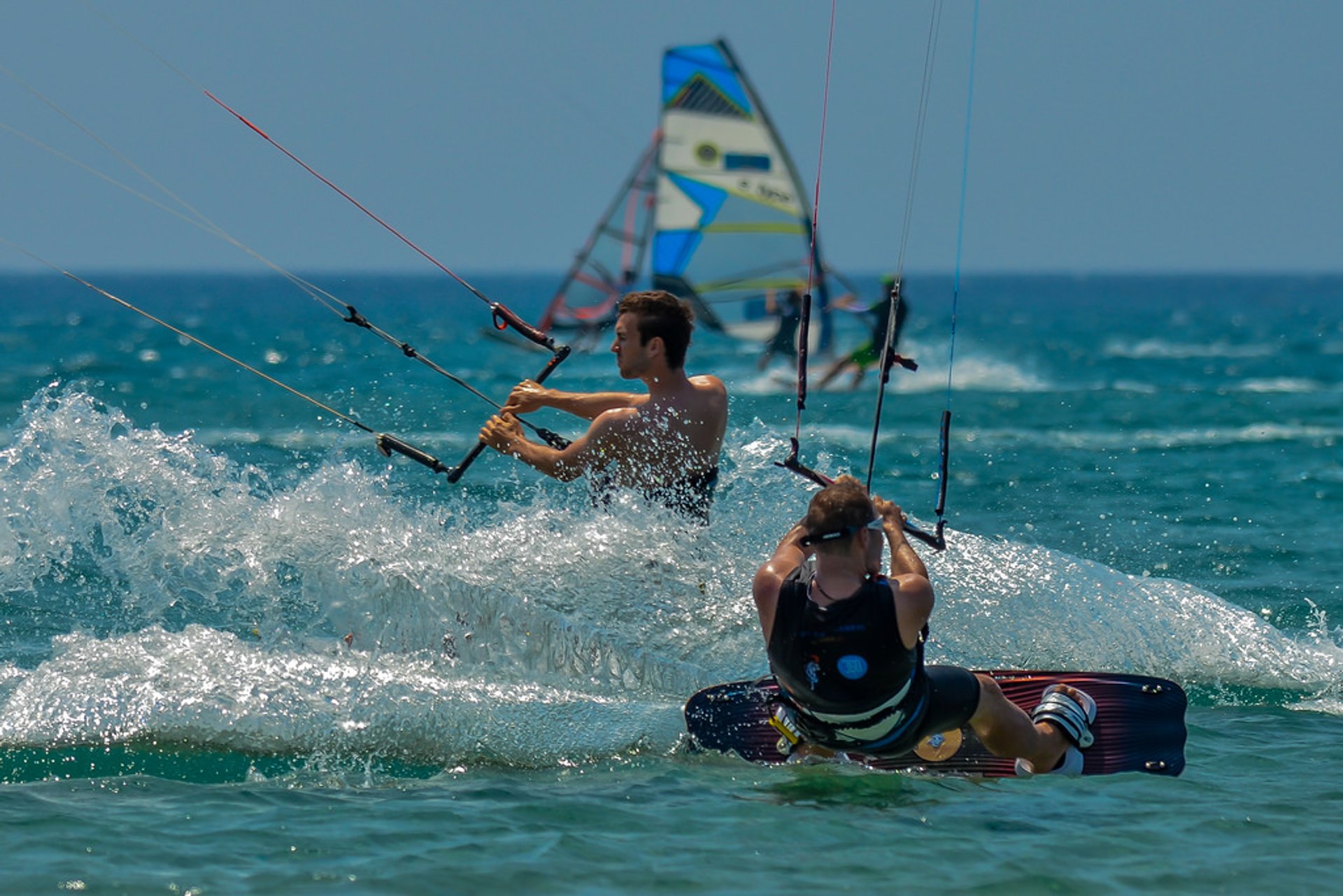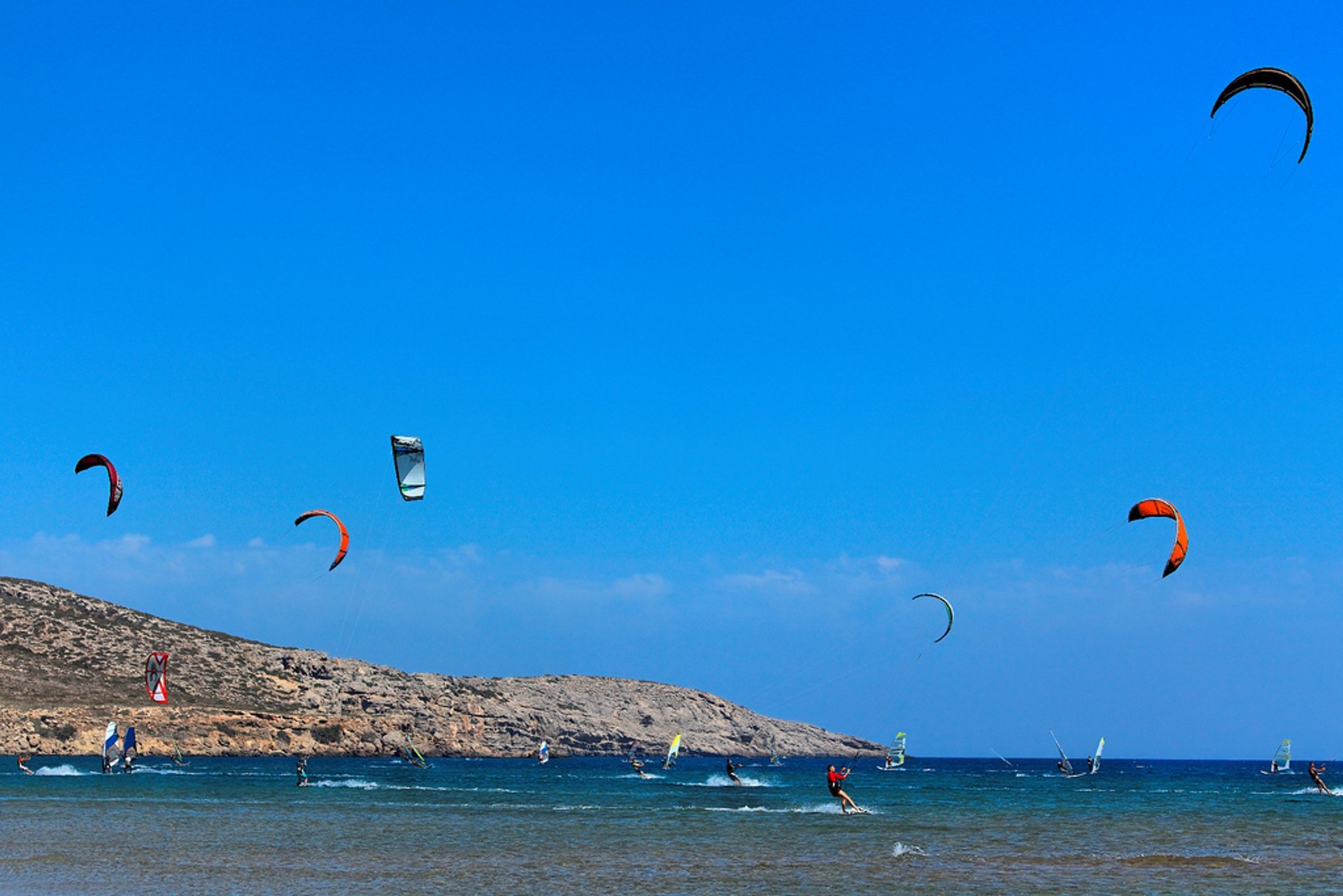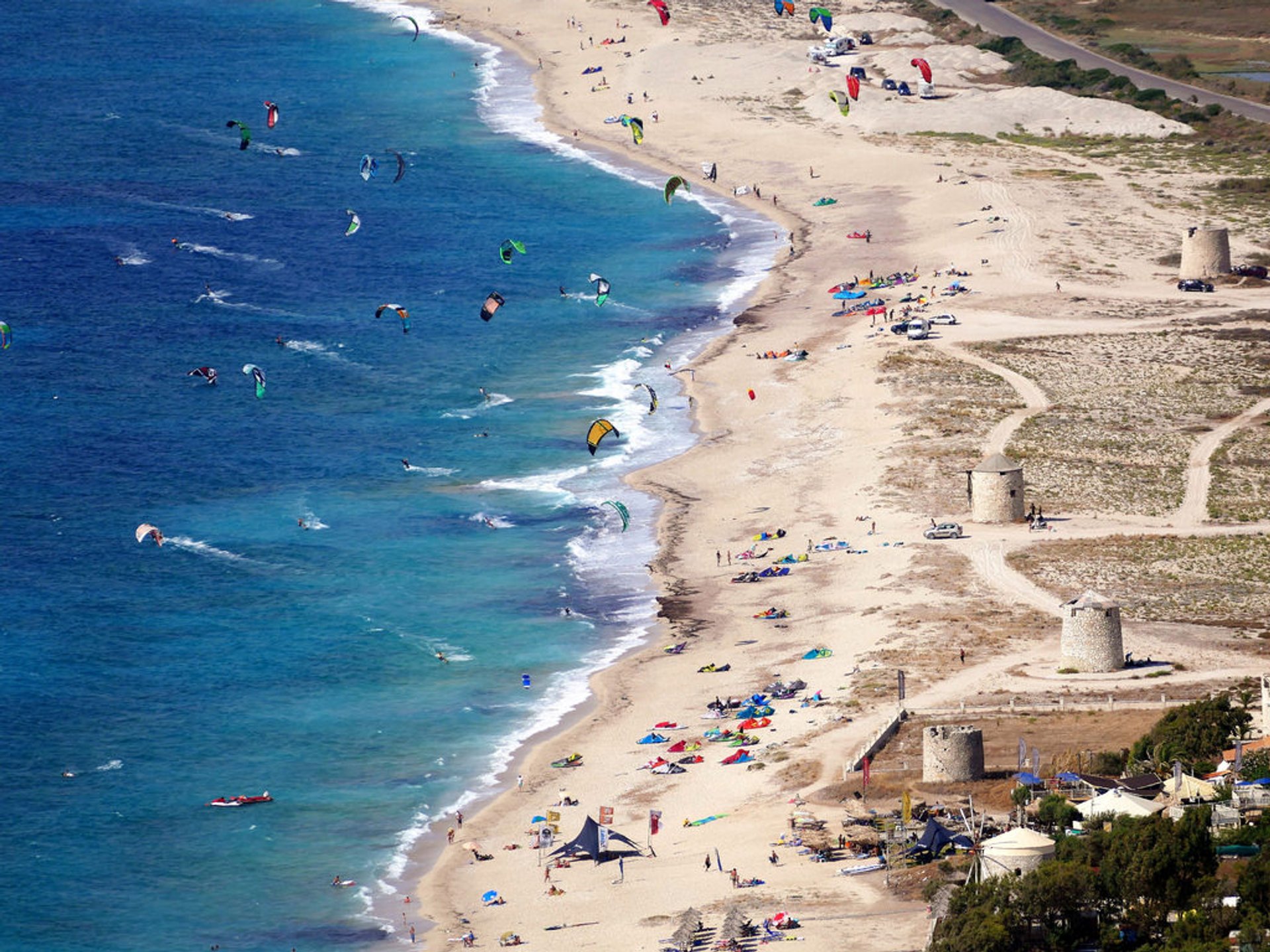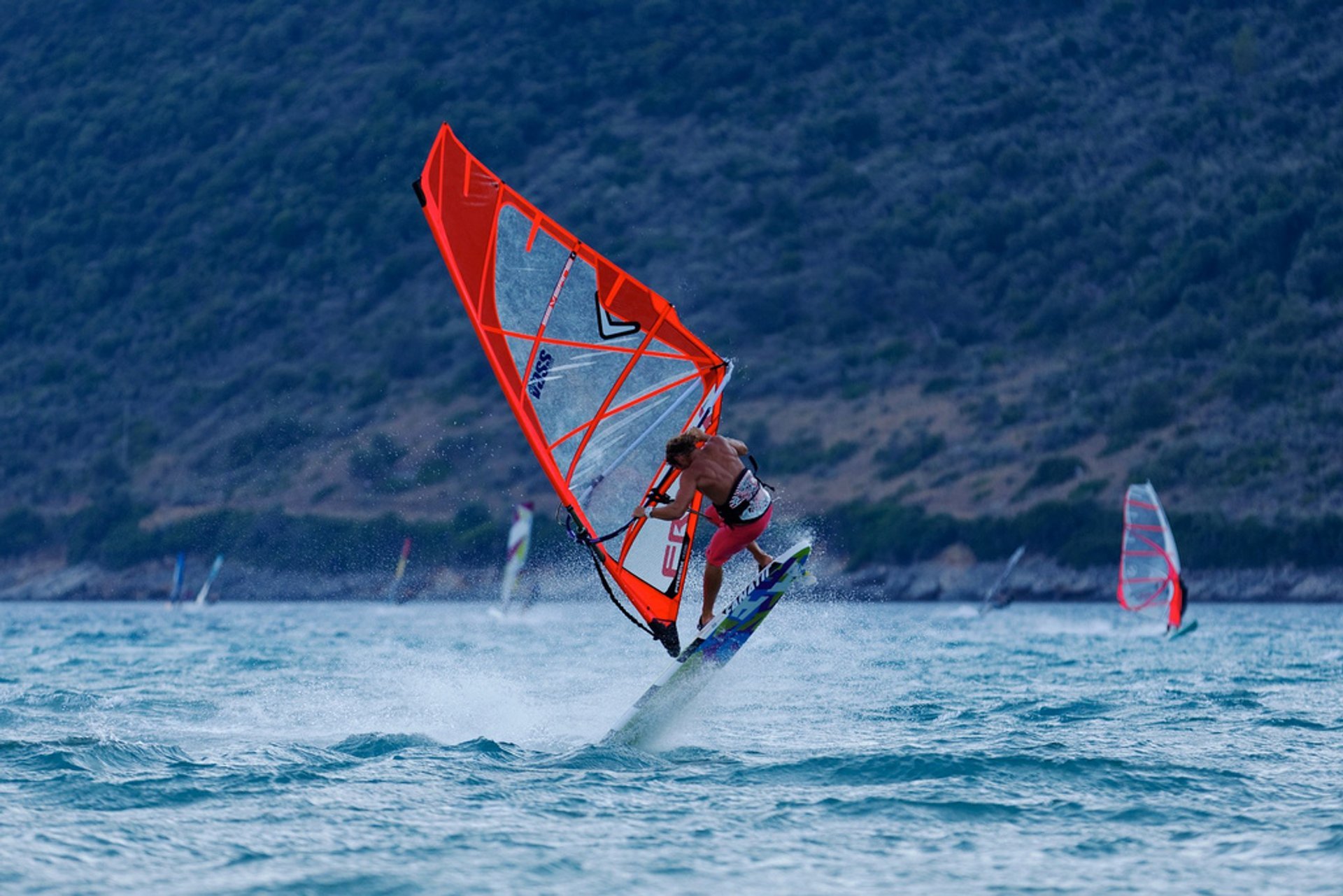 With thousands of islands, there are also thousands of spots to enjoy windsurfing and kitesurfing in Greece. During the summer months, various active water sports equipment can be rented almost anywhere. Some wind-sport opportunities may be found in Greece between May and September. The most steady and consistent winds are observed from June to August, so no wonder it's the most popular time.
Kitesurfing
There are some locations to enjoy kitesurfing in both the Aegean Sea and the Ionian Sea. Some of the best opportunities include Lemnos (Limnos) in the North Aegean. The Cyclades islands in the Central Aegean are praised for strong northern winds blowing there in the summer. The most popular choices are Paros and Naxos, but Mykonos and Santorini also offer some opportunities. In the South Aegean, the best options are Kos, Rhodes, and Karpathos. Additionally, the capital city of Athens might also be an option when it gets windy, which is most likely for its northern shores. In the meanwhile, the Ionian Sea coast boasts one major location—Lefkada island.
Windsurfing
Speaking of windsurfing, most locations duplicate. Namely Lemnos, Paros, Naxos, Kos, Rhodes, Karpathos, and the northern coast of Athens, particularly the area of Artemida (Loutsa), and Lefkada. Other spots from the top ten include Andros and Heraklion (Iraklion) in Crete.
Lately, also surfing started to grow in popularity in Greece, and nowadays you can see more and more clubs opening on islands and mainland beaches.
Find hotels and airbnbs near Windsurfing & Kitesurfing (Map)