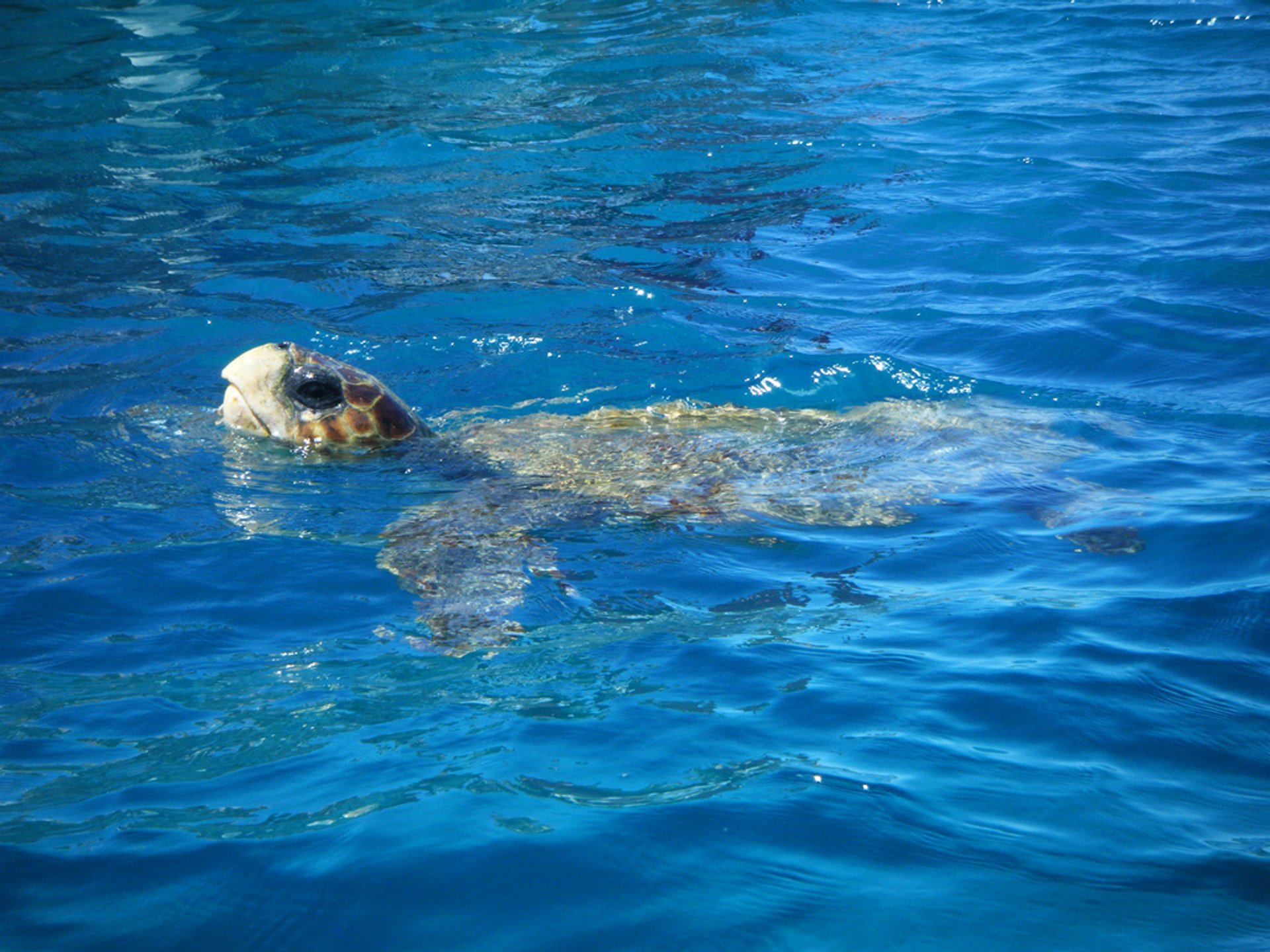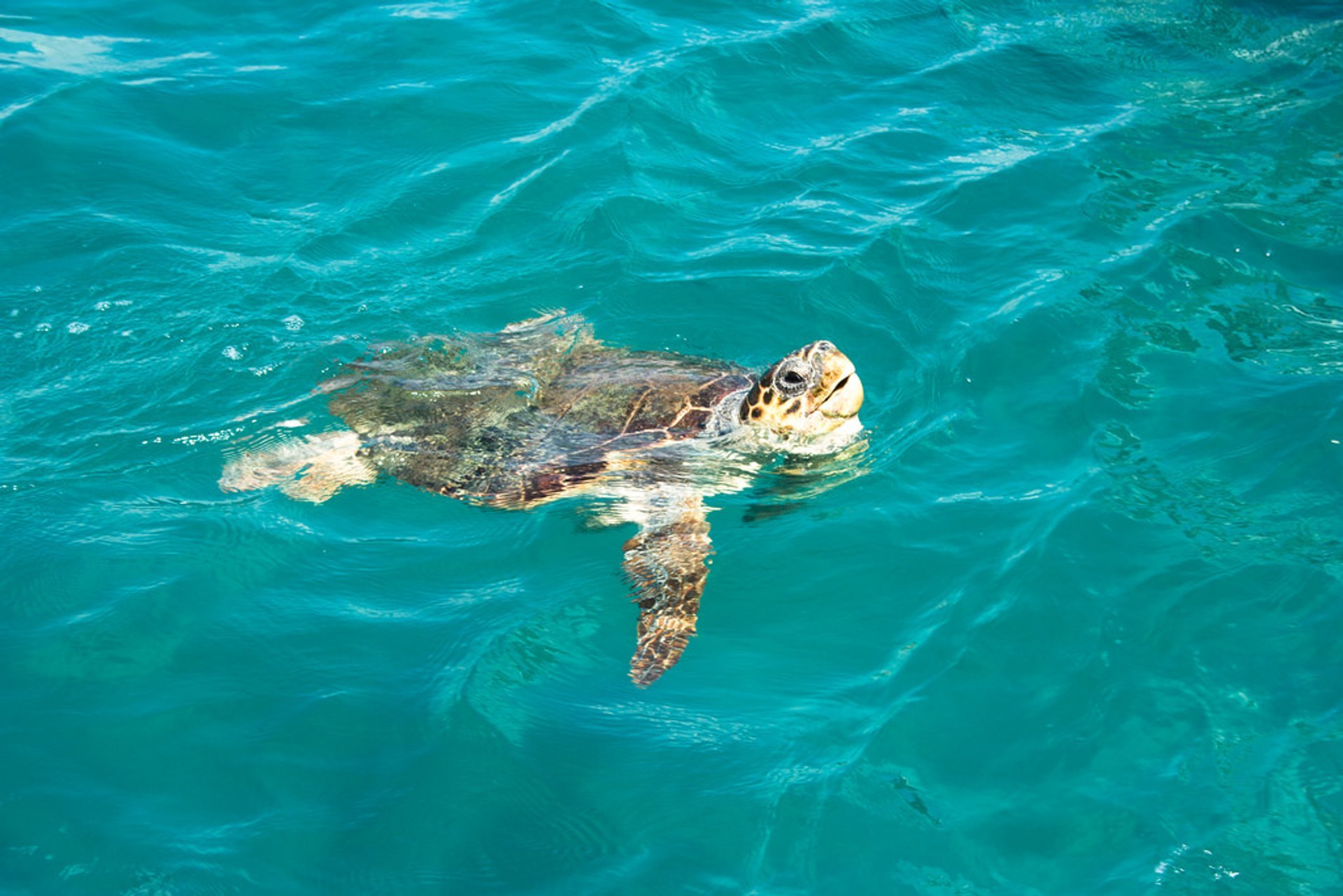 Once you are in Greece, make sure you have these beaches on your list. Zakynthos, Kyparissia, Lakonikos, Rethymno, Chania, Messenia, and Koroni are seven biggest egg-laying destinations for turtles.
During the nesting season, which lasts from late May to August, you can observe sea turtles in their natural habitat during the daytime. The Caretta or Loggerhead Sea Turtle can measure up to one meter in length and weigh up to 90 kg. Be careful and make sure to leave the beaches before night time to give them space to nest.
Later on, hatchlings appear, starting from late July. At this time, beach-goers are asked not to interfere with the baby turtles when they start getting out of their nests. The only thing that people can do is brush off the hot sand so it's easier for them to get to the sea. Tourists should stay away from and not try to lift the turtles and carry them to the sea because this first journey is supposed to strengthen their bodies. Also, tourists shouldn't pour water on turtles because it may confuse them. Only one in a thousand baby turtles survives after the hatching.
Find hotels and airbnbs near Sea Turtles (Map)