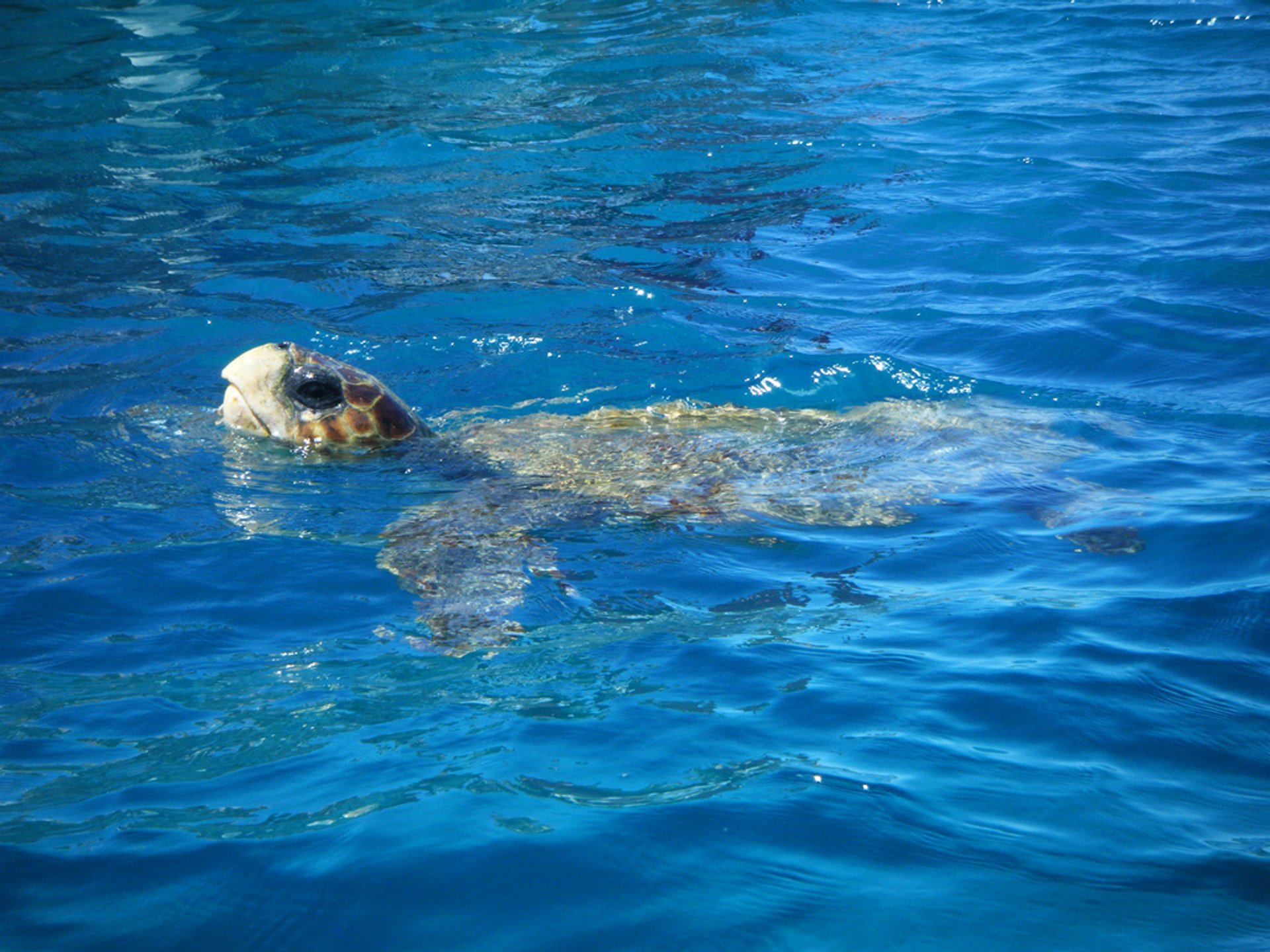 Once you are in Greece, make sure you have these beaches on your list. Zakynthos, Kyparissia, Lakonikos, Rethymno, Chania, Messenia, and Koroni are seven biggest egg-laying destinations for turtles.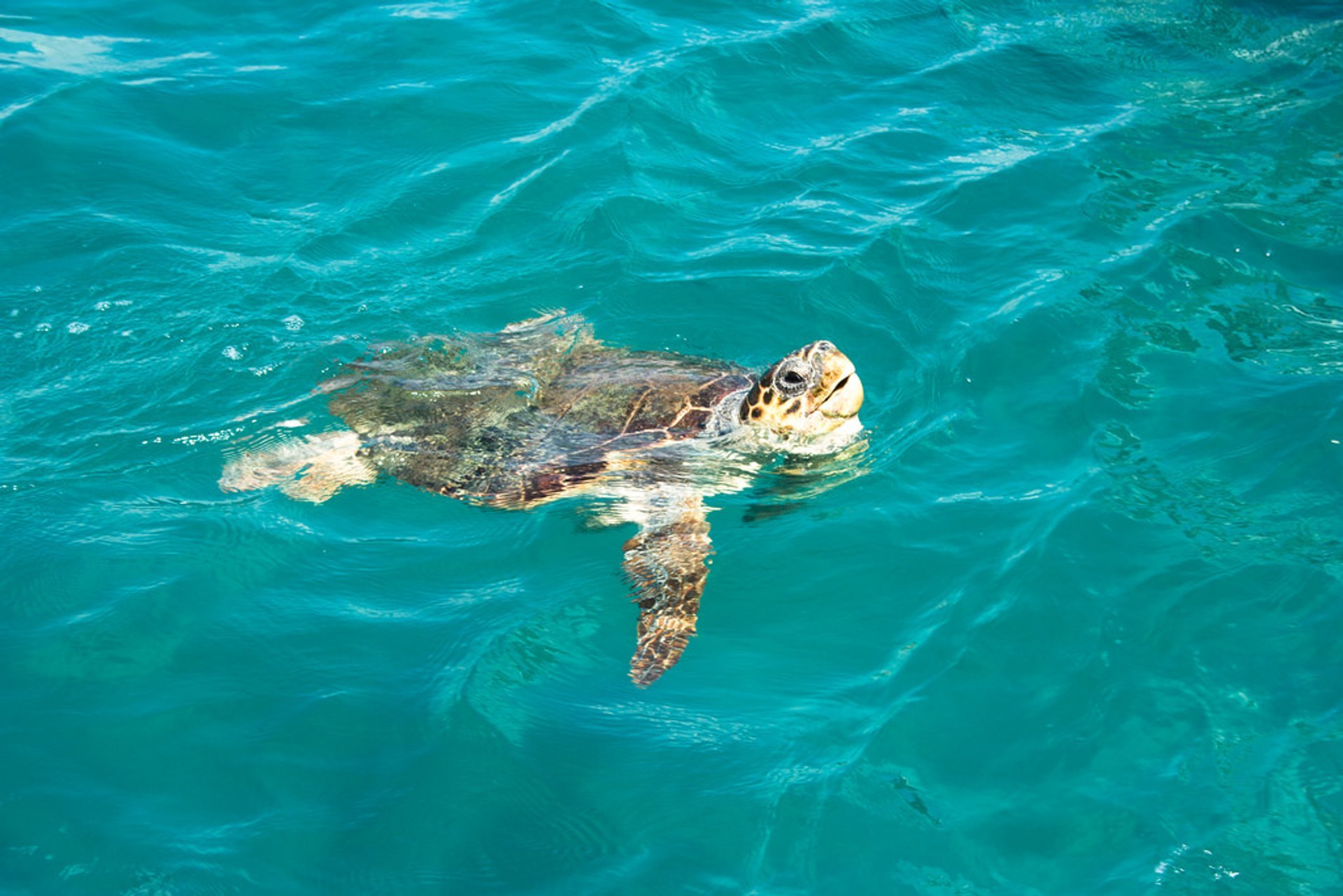 During the nesting season which lasts from late May to August, you can observe sea turtles in their natural habitat in the daytime. The Caretta or Loggerhead Sea Turtle can measure up to one meter in length and weigh up to 90 kg. Be careful and leave the beaches before night time to give them space to nest.
Later on, hatchlings appear, starting from late July well into October.
Sea Turtles Featured in