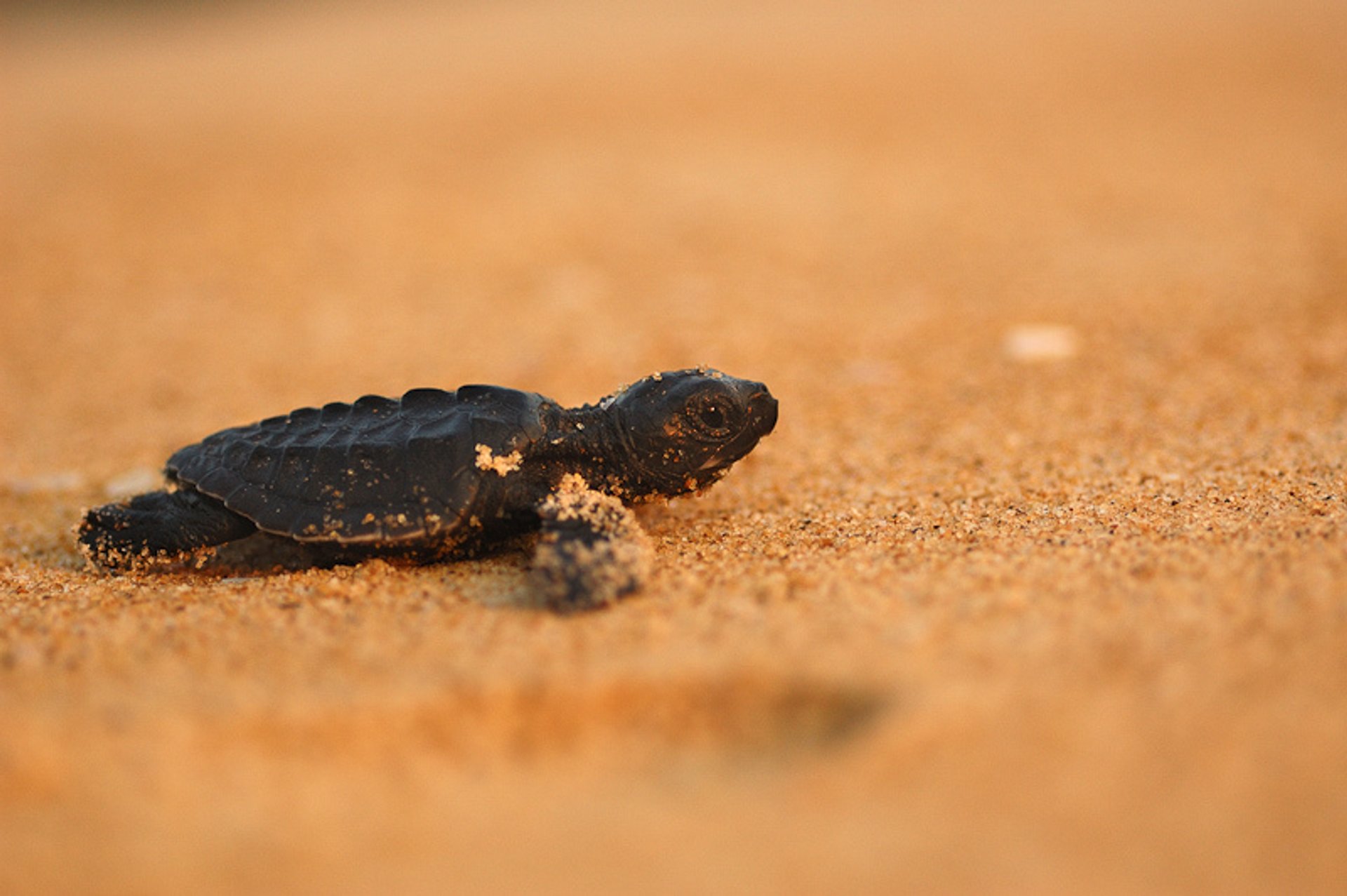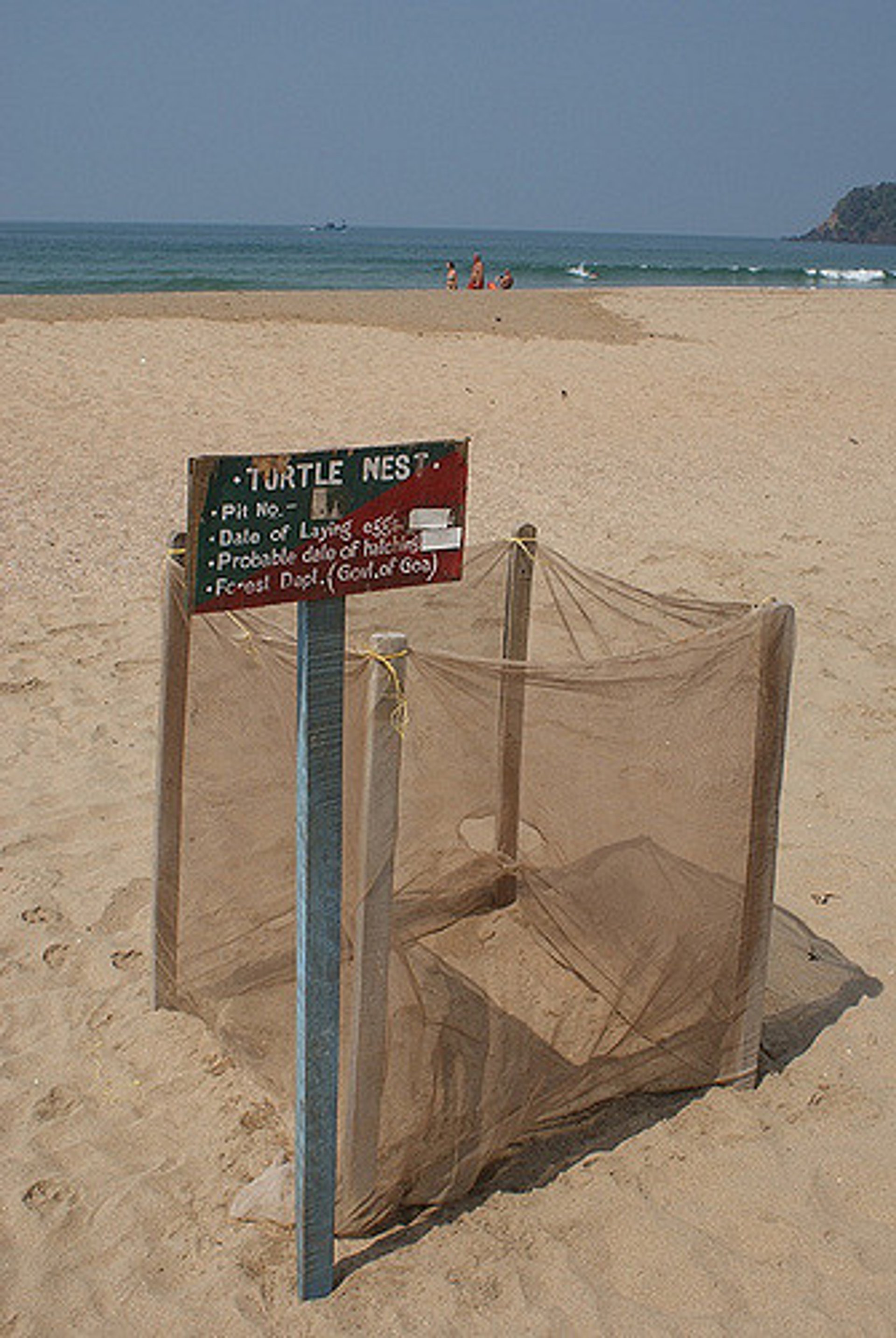 Once a year, Goa's coastline welcomes Olive Ridley Turtles which head to the shore for nesting between November and April. Each of them lays hundreds of eggs. The incubation period takes about 40-50 days, and after that, the hatchlings return back to the sea.
As the mating season of these turtles coincides with the high season, it can become a great chance for tourists to spot them, though possibly dangerous for the turtles. Ecotourism is highly promoted in Goa, but only as long as nature is protected too. There are lots of rules to be taken into account while checking out the nesting beaches. The authorities and community of Goa carefully protect nesting places and overlook the whole process so that the turtles are not disturbed. Light pollution, bonfires on beaches, and flash photography can confuse baby turtles. To protect wildlife, beaches have been equipped with nesting pits, watched by local volunteers to make sure stray dogs and people do not harm the eggs.
In some villages, local people create special eco huts, where tourists can watch this natural phenomenon from a distance. Some of the best places to witness this phenomenon include Morjim, Galgibag, and Agonda beaches. Morjim Beach is located in Pernem, North Goa, while Galgibag and Agonda beaches are both in South Goa's Canacona district. Galgibag Beach closes off its northern side completely during the hatching season making it a "protected turtle zone".
Find hotels and airbnbs near Turtle Nesting Season (Map)