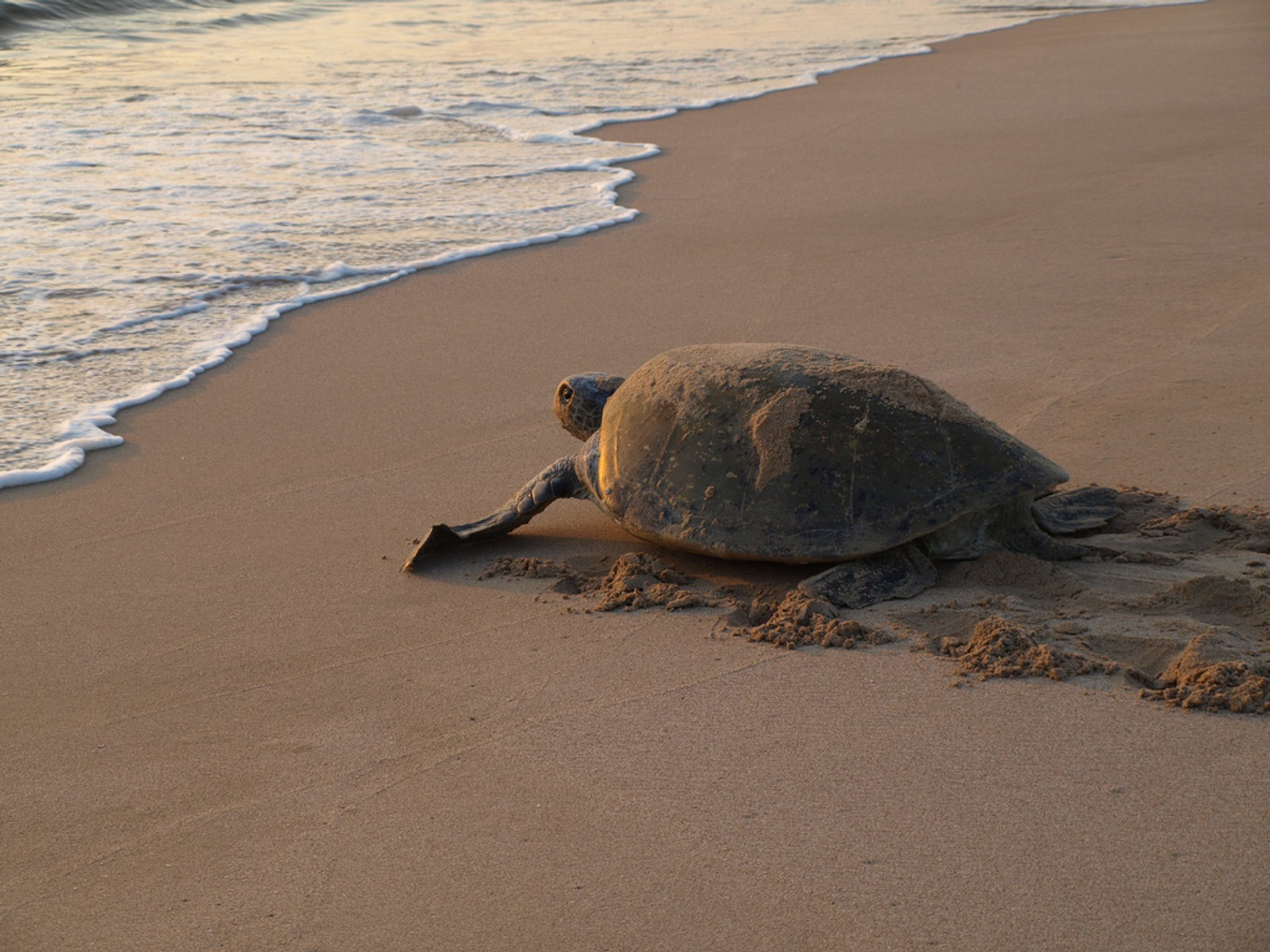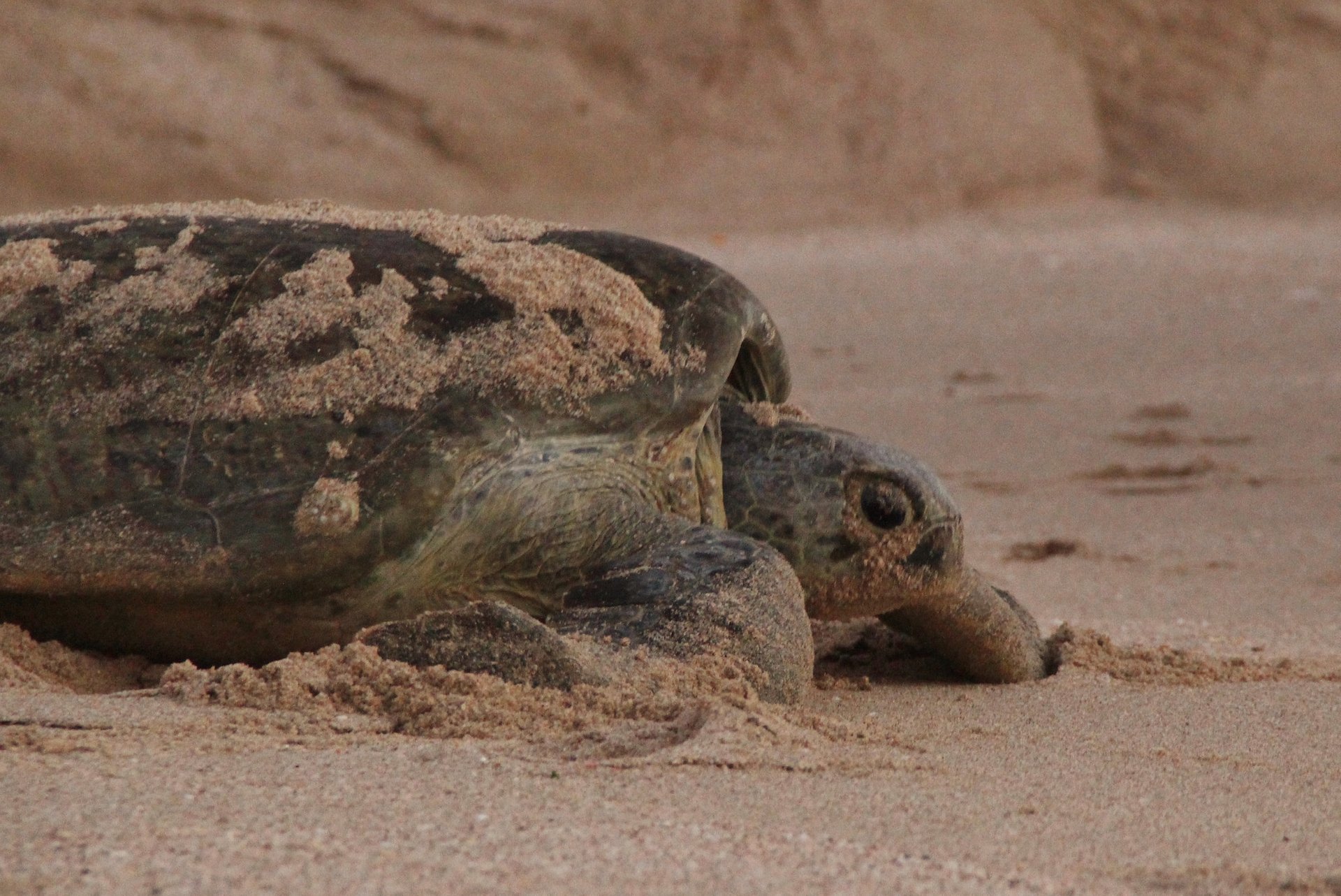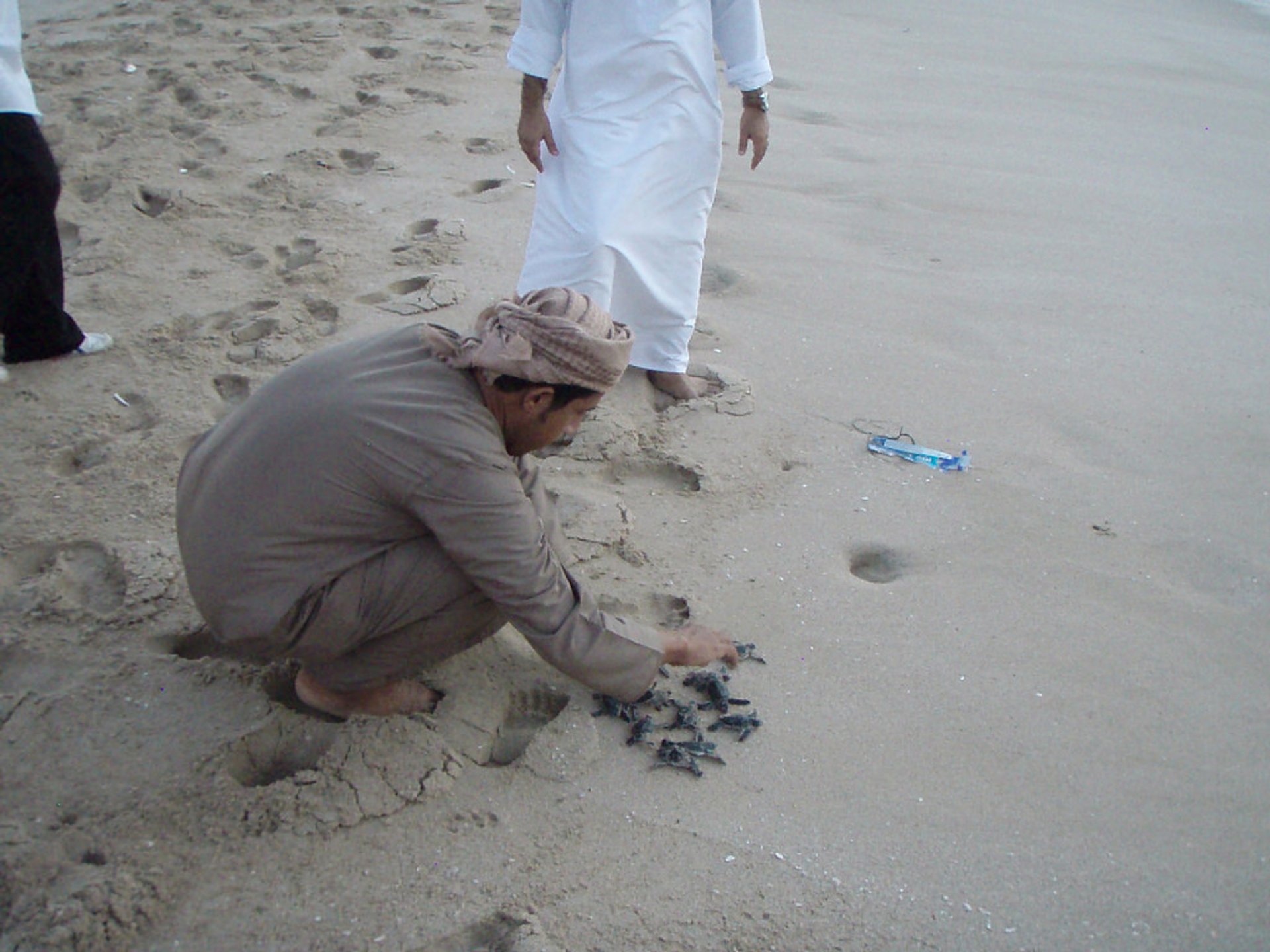 Seven different turtle species found in the seas and oceans of the world roam the water depths in search of food. They may cross hundreds of thousands of kilometres underwater, which may take more than a year. Nevertheless, they will regularly return to their birthplaces to lay their own eggs.
One of the best turtle nesting places found on earth is Oman's shoreline, known to be the habitat for 5 out of 7 of the world's turtle species—namely Green, Loggerhead, Hawksbill, Olive Ridley, and Leatherback turtles.
In the peak breeding season between July and October local beaches see around 20,000 turtles which come out of the sea at night, dig holes in the sand, and lay eggs inside. Every season turtles lay up to 60,000 eggs in Sultanate. Baby turtles start hatching 55 days later. Their first and most dangerous life challenge is the life-or-death race to the sea, during which baby turtles have to escape numerous predators looking for a young turtle dinner.
The most popular turtle watching sites are located in Ras Al Jinz, Ras Al Hadd, Masirah Island, and the Ad Daymaniyat Islands.
Find hotels and airbnbs near Turtle Nesting and Hatching (Map)