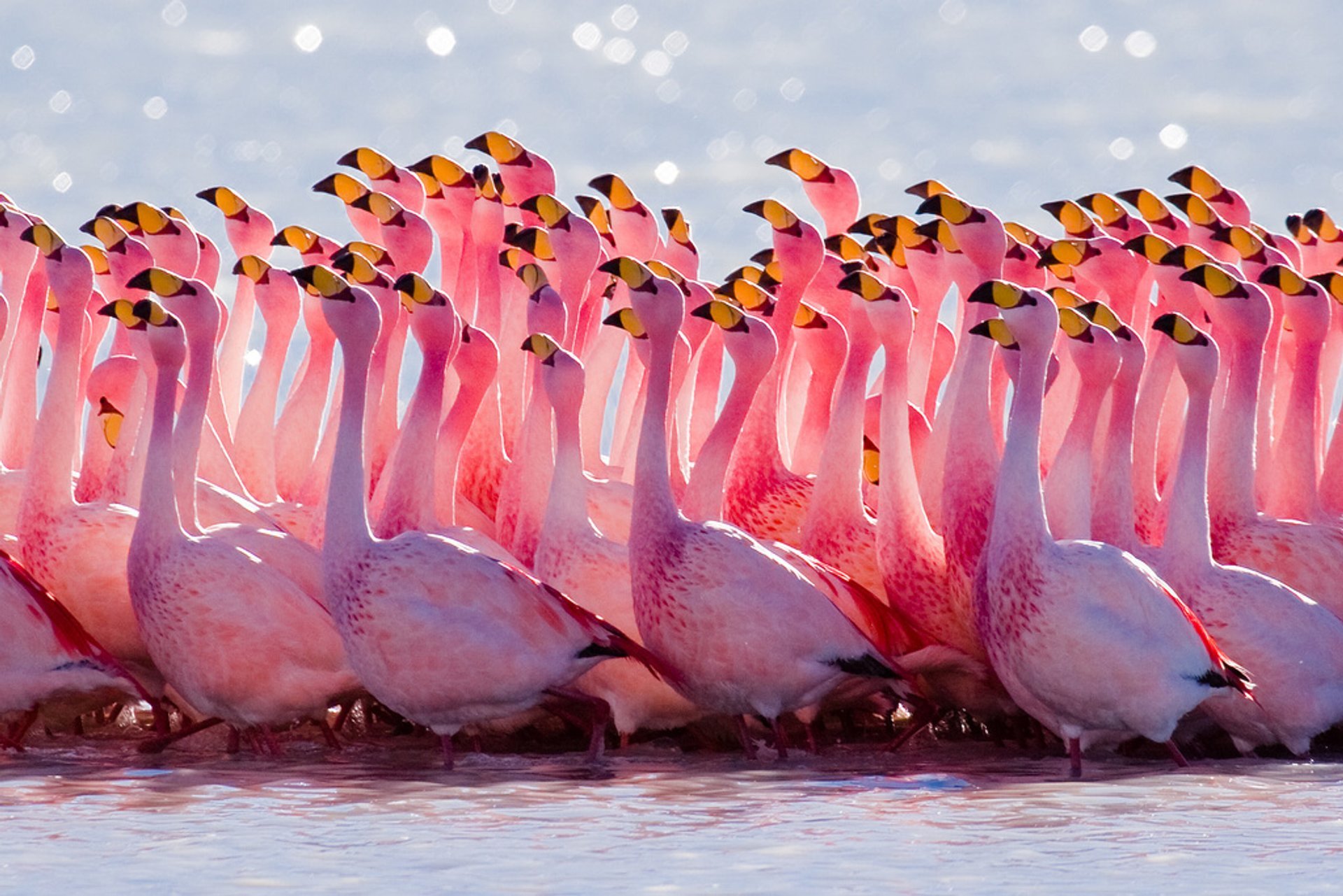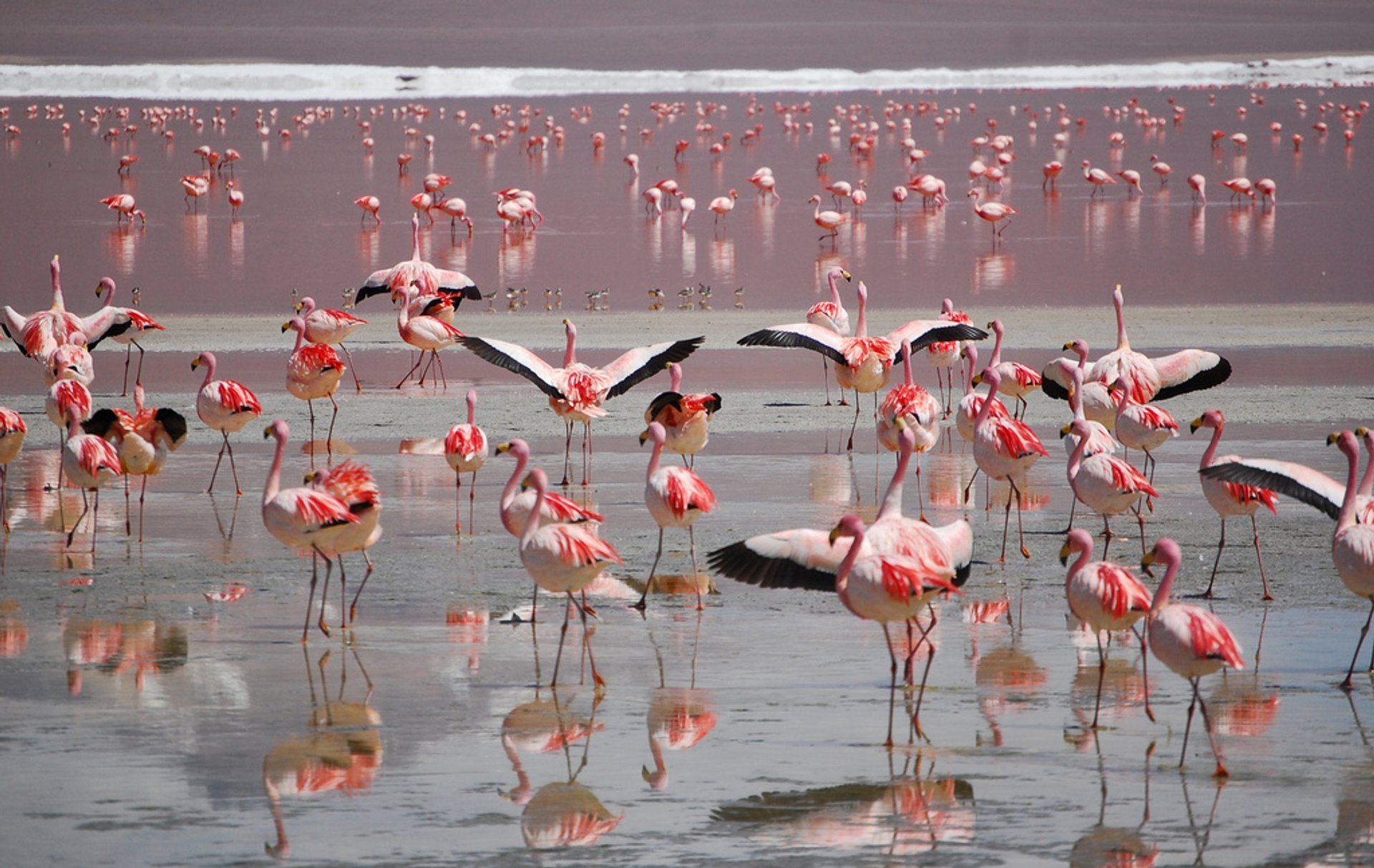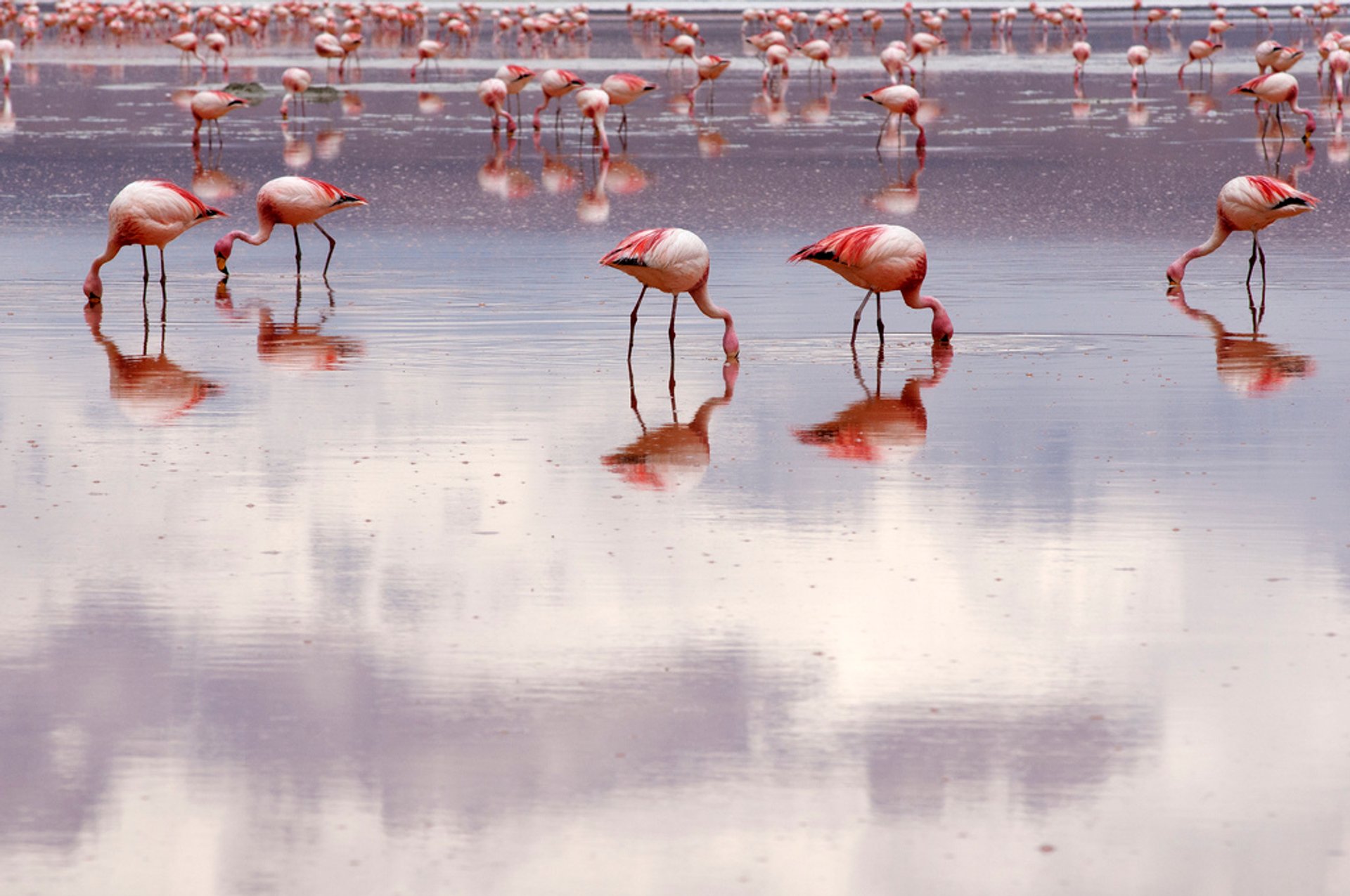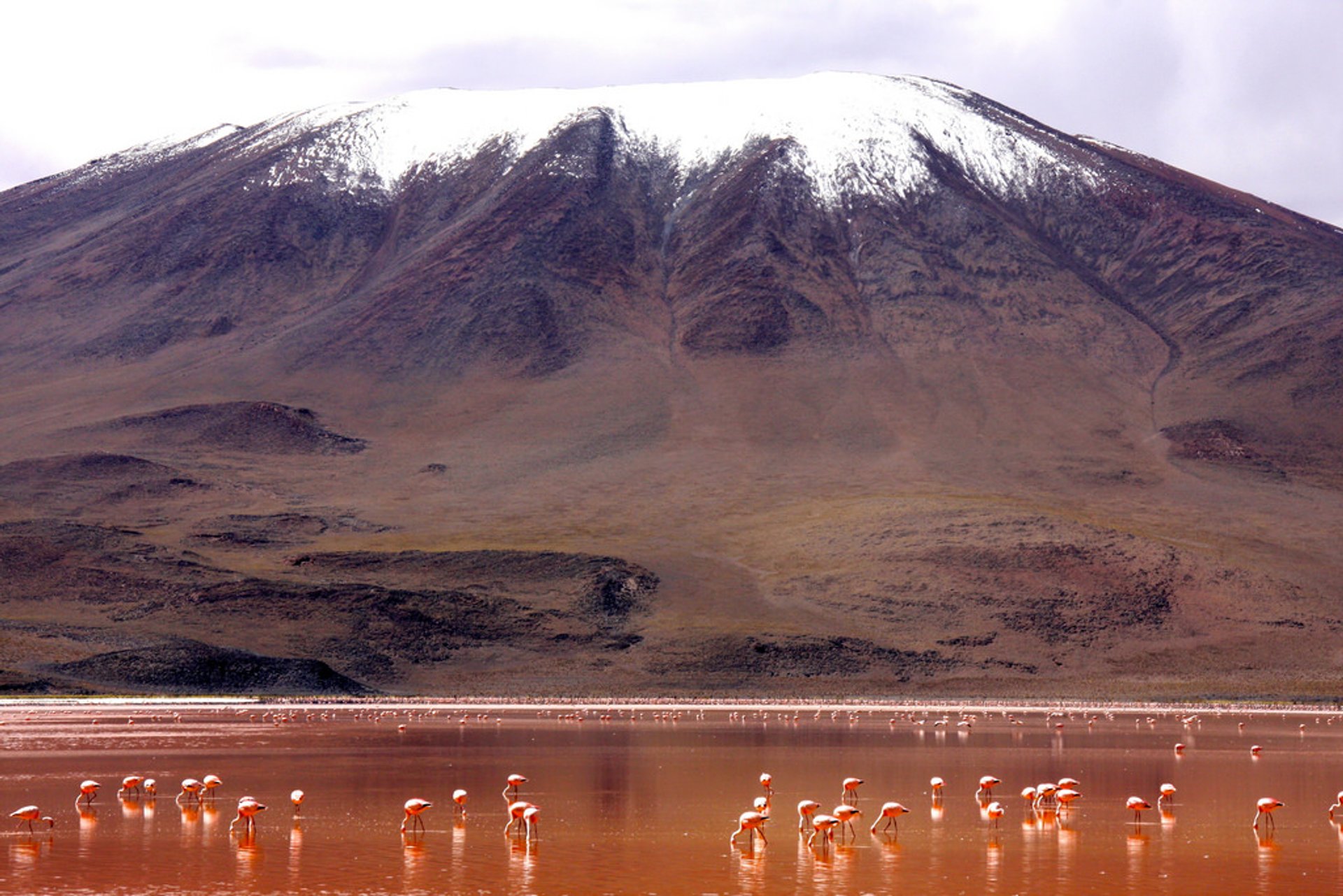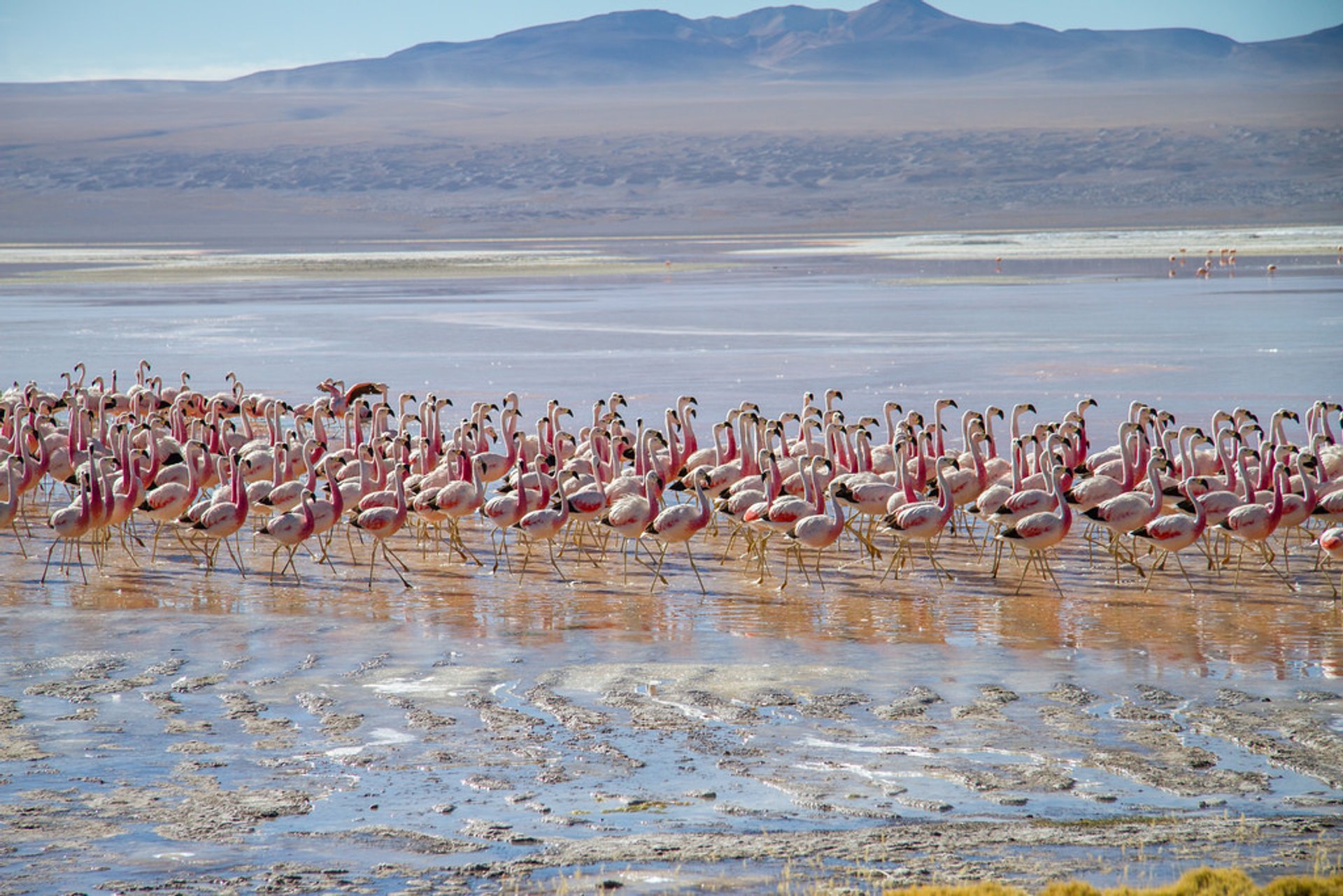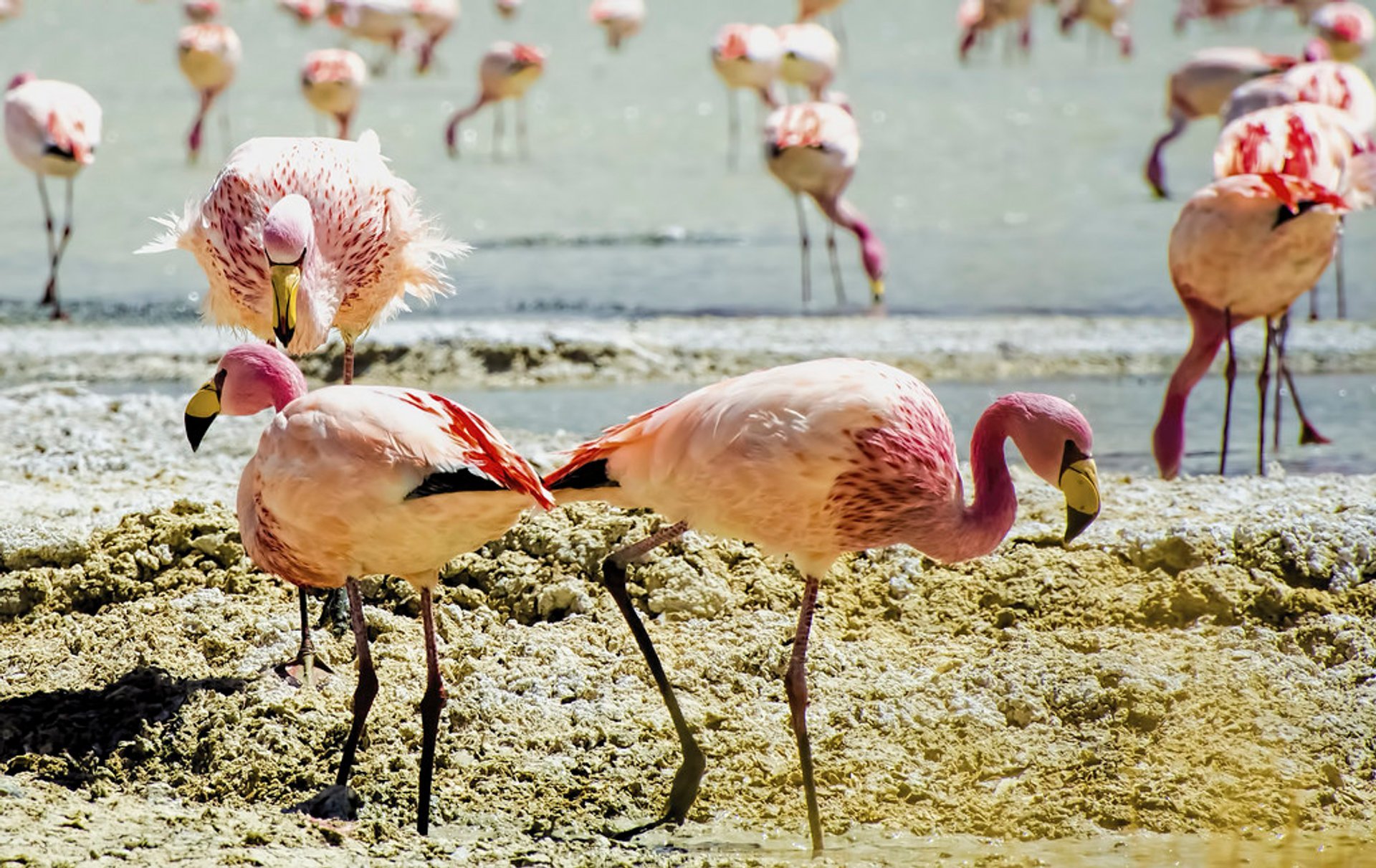 Laguna Colorada is also called "the red lake" due to the high content of minerals and algae. However, it is also believed that water is actually the blood of the gods. Laguna Colorada is located in Potosi ​and belongs to Eduardo Avaroa Andean Fauna National Reserve. Spanning 6000 hectares, this shallow salt lake is less than a meter deep, and it is dotted with white borax. Photographers from all across the globe flock to Laguna Colorada to witness this spectacular scarlet lake contrasting to the white snow on the distant mountains and the cloudless blue sky high above.
Three different species of flamingo gather on the shallow lake to feed on plankton, which is also abundant in these scarlet waters. The best time to observe the birds is during the wet summertime from December through April. However, occasional flamingos might be spotted in the area year-round.
The lake is set amidst desolate rocks and salt deposits, which do not seem to be particularly habitable. Nevertheless, the area has a surprising amount of fauna, including Andean foxes and ​cats, pumas, llamas, alpacas, and many more native species.
Find hotels and airbnbs near Flamingos (Map)