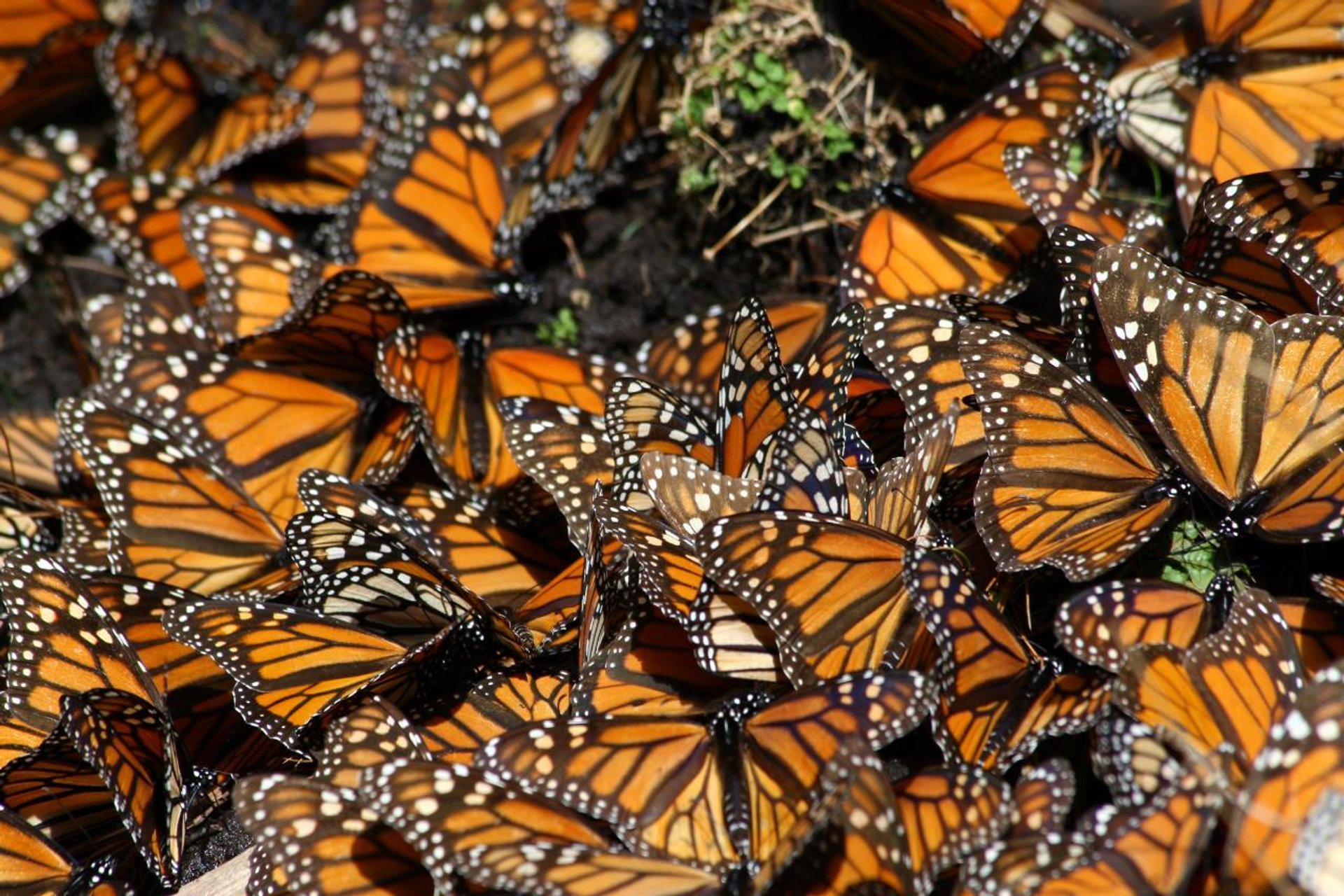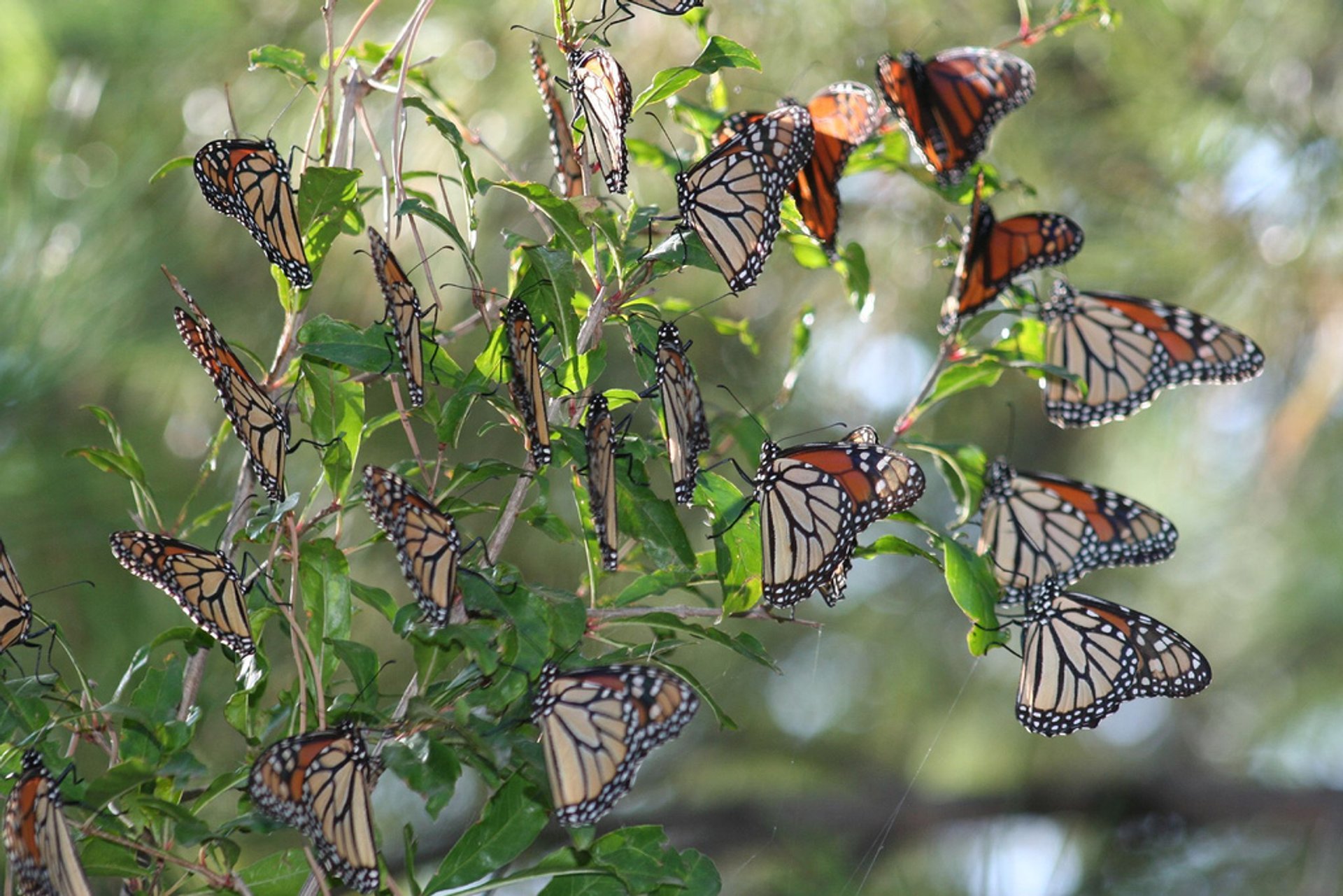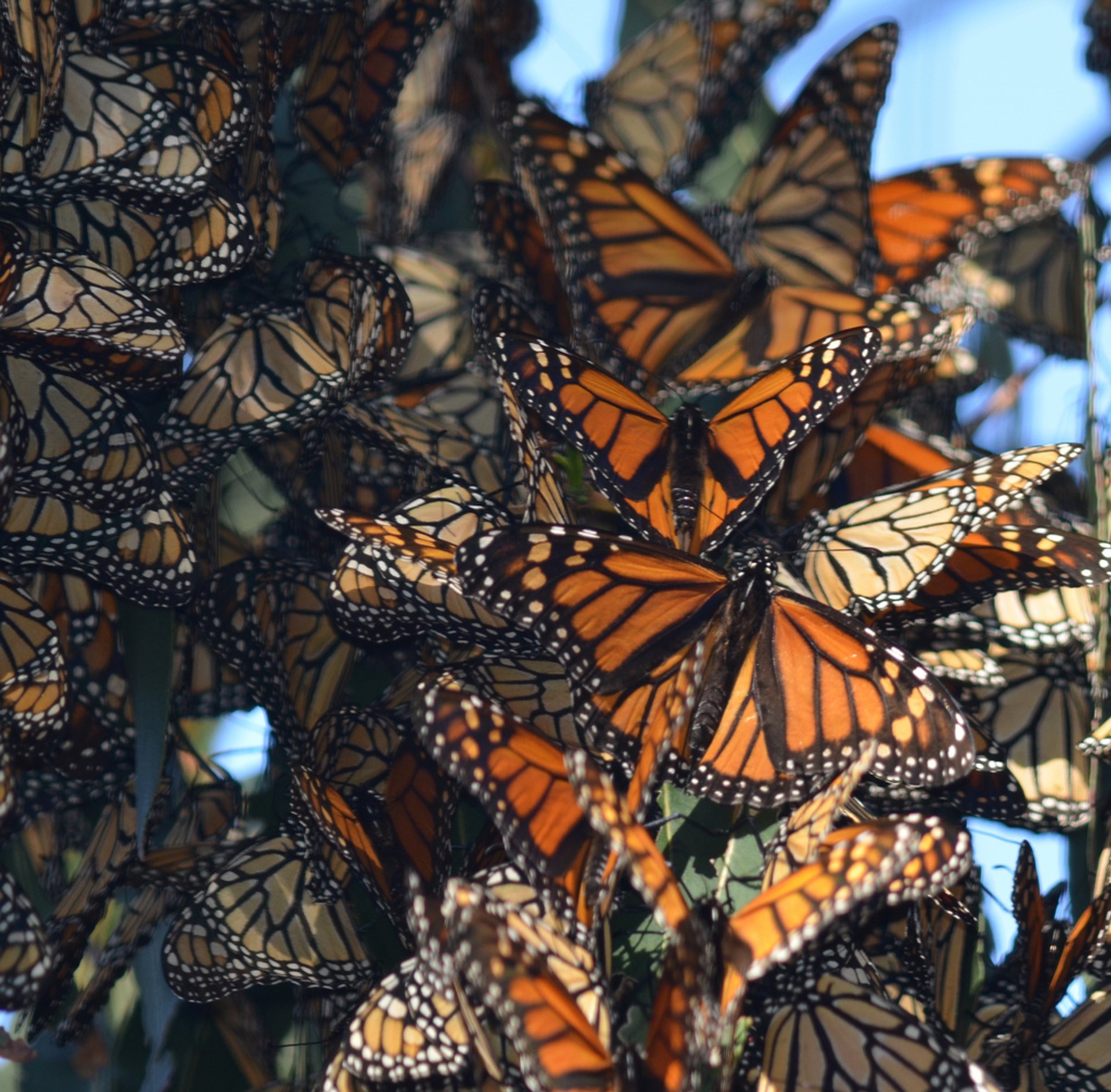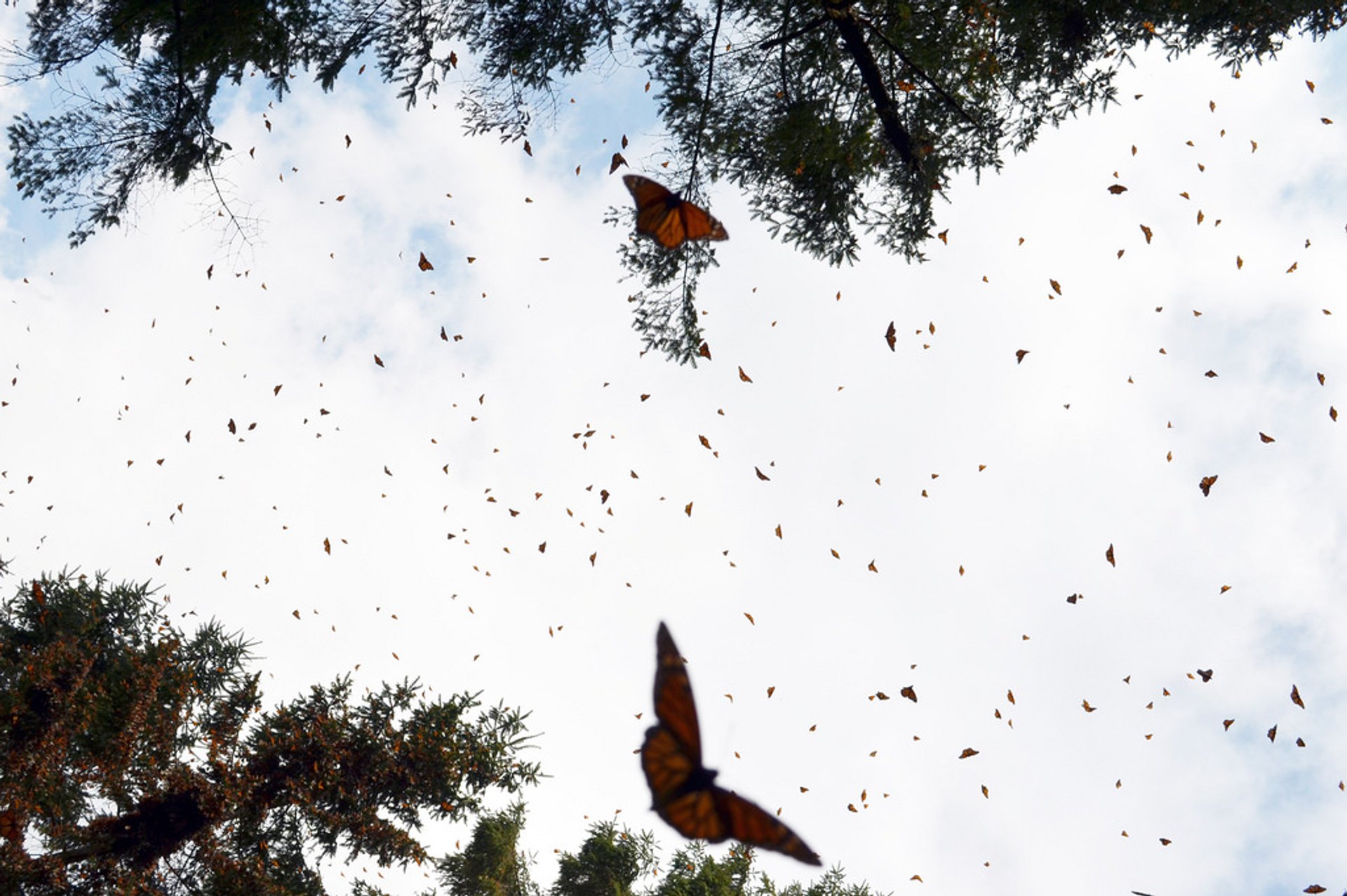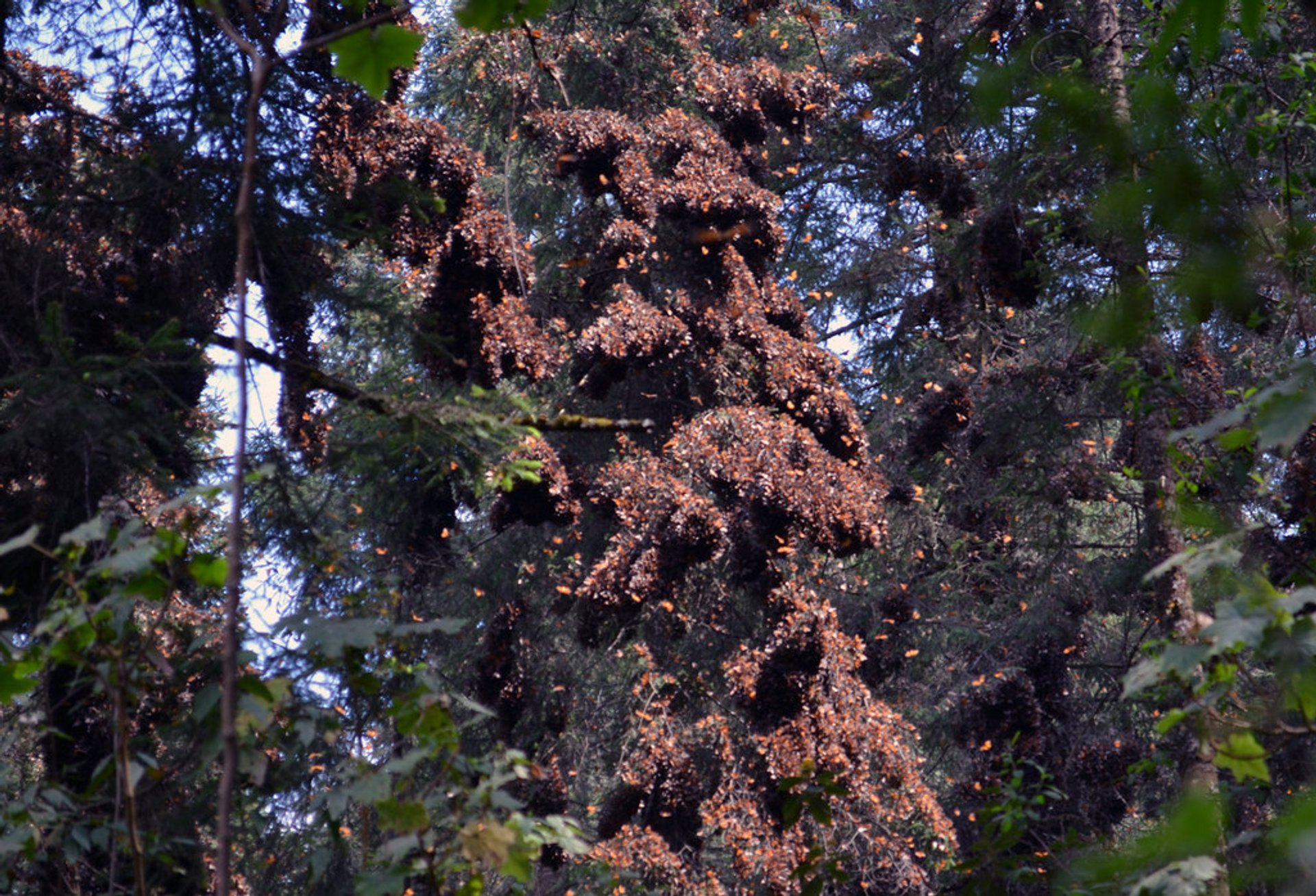 It's a true wonder of nature when millions of monarchs leave their home grounds in the USA and Canada and gather in the middle of Mexico to enjoy the warm winter. As they densely cover the grounds, one might think there is a kind of orange carpet. The fir trees around also turn orange invaded by the beautiful creatures from top to bottom.
Such an incredible congregation of monarch butterflies in Mexico's oyamel forests led to a creation of the Monarch Butterfly Biosphere Reserve in the area, and in 2008 it was also recognized as a World Heritage site of UNESCO. The largest populations can be observed between November and February.
The Monarch Butterfly Biosphere Reserve occupies 56,000 ha (138,379 acres) on the border between the states of Michoacán and Mexico. It's located in 100 km (62 miles) northwest of Mexico City. The reserve features the mountainous forests on high elevations, basalt, and rock formations as well as old lava beds. It's home to deer, coyotes, rabbits, several types of hummingbirds, owls, reptiles and amphibians. El Rosario Sanctuary is the most popular part of the preserve that is located a few kilometres away from the Magic Town of Angangueo.
Find hotels and airbnbs near Monarch Butterfly Migration (Map)