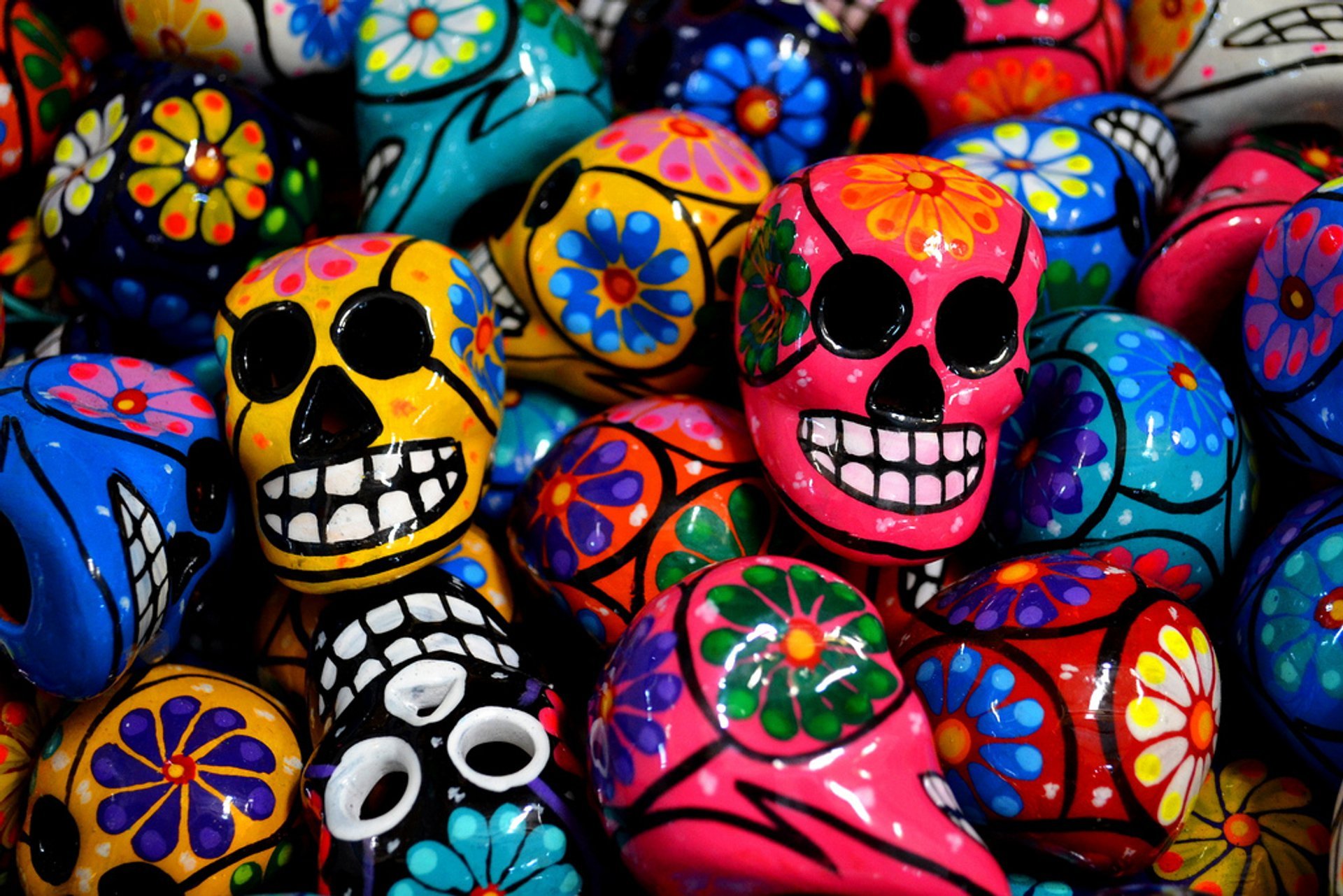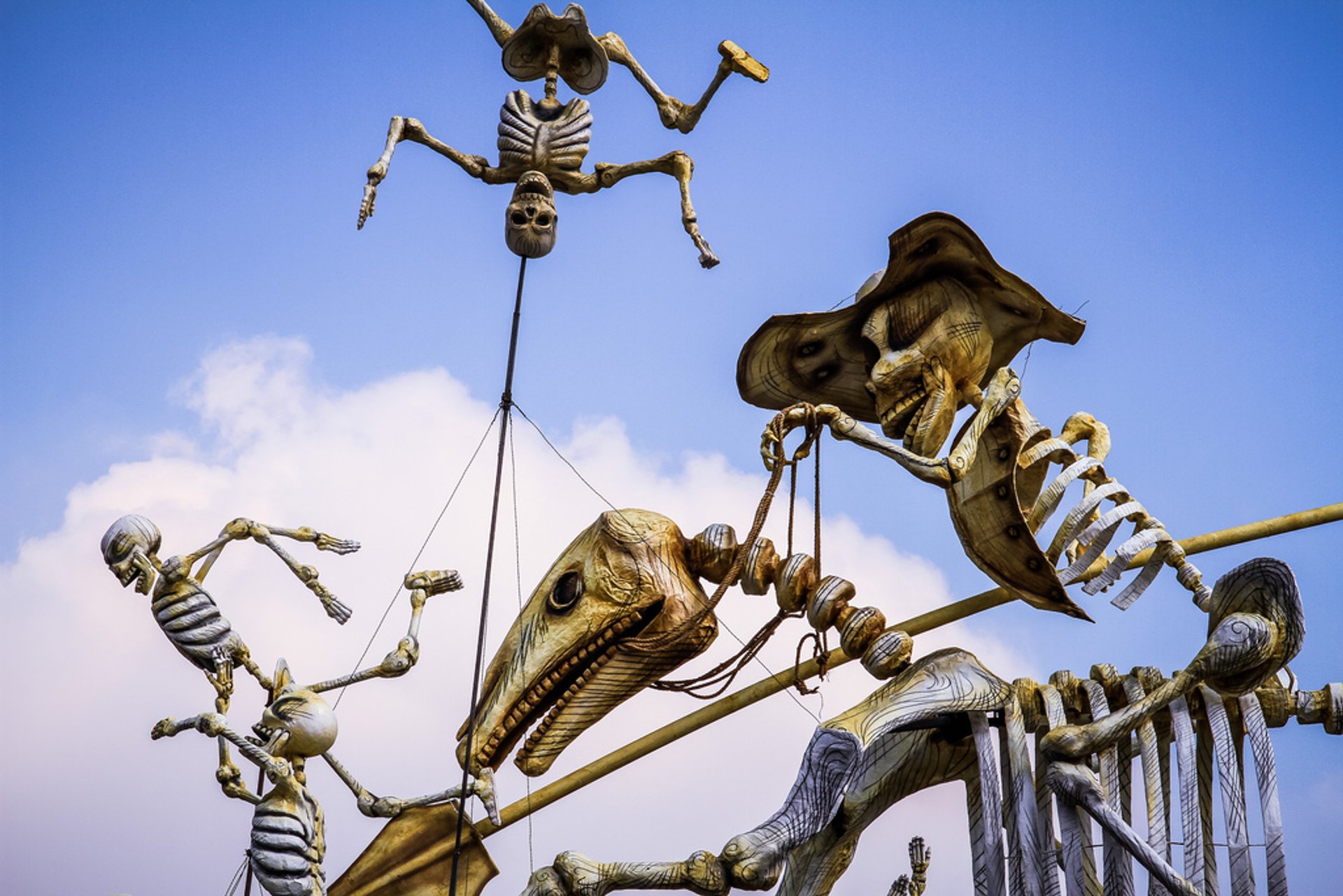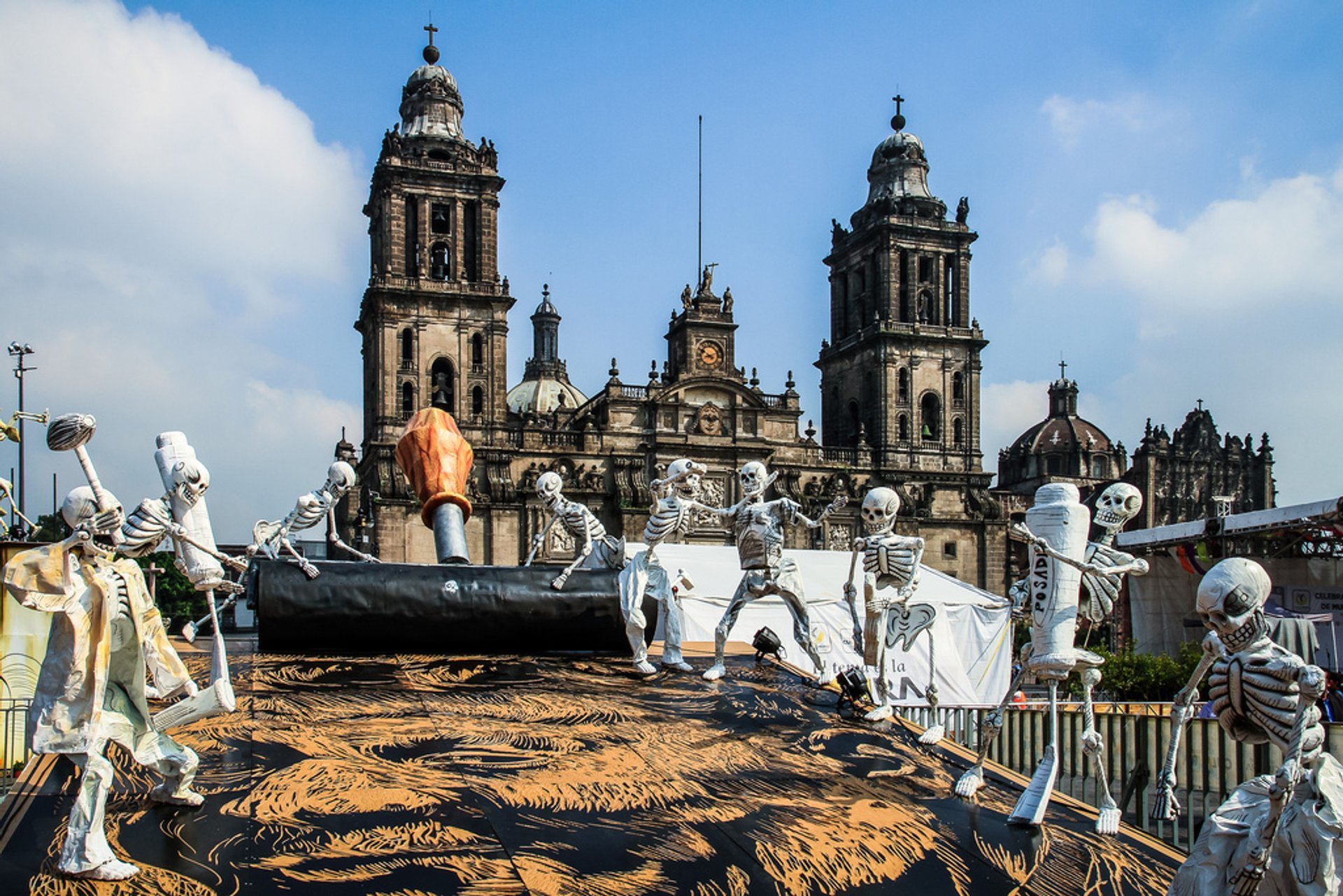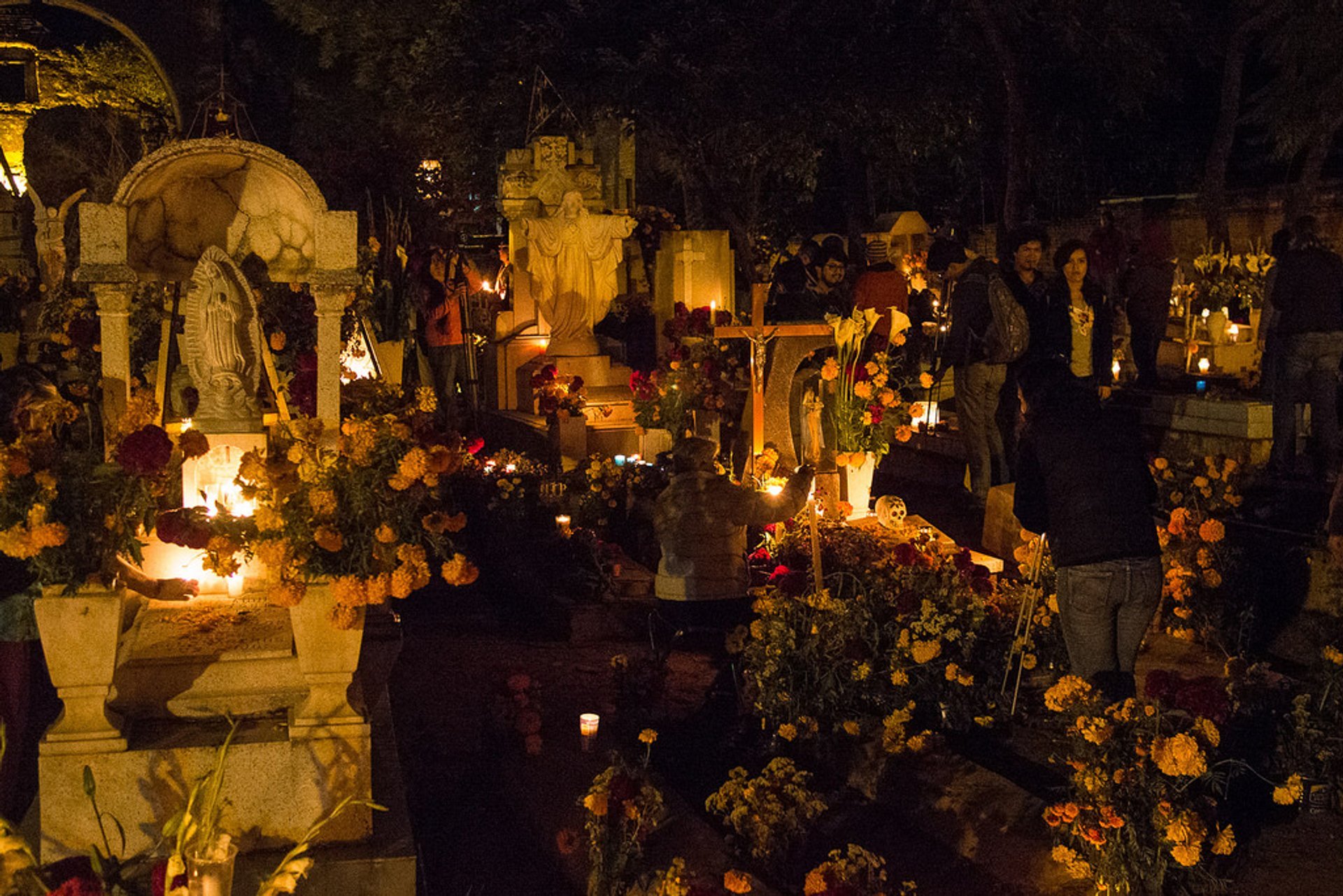 The souls of the dead are believed to come from THAT world to THIS only for 24 hours between November 1st and 2nd. Everything is done to please the souls with the joys of life they used to love most of all. So, cemetery parties feature their favorite foods, drinks, and music. A dress-code includes traditional Mexican clothes and painted faces.
Besides food and family time, you can witness peculiar dances like La Danza de Los Viejitos (the dance of the little elder men) during which young men and boys dress as old men, then walk around crouched and suddenly start an energetic dance.
It doesn't matter whether you belong to a celebrating family—if you behave respectfully and follow common rules, you will be welcome. The holiday is especially interesting to observe if you are in a Mexican village, for local celebrations are more solemn than those held in cities. However, Mexico City, the capital and largest city of Mexico, doesn't really fall behind and also offers top-notch festivities and tours.
Southern regions of Mexico are renowned for the brightest parties, particularly the states of Michoacan, Oaxaca, and Chiapas. The celebration starts already on October 30 and lasts for three days. International travelers often compare this holiday to Halloween, but local celebrations have a unique twist.
Find hotels and airbnbs near Día de los Muertos or Day of the Dead (Map)