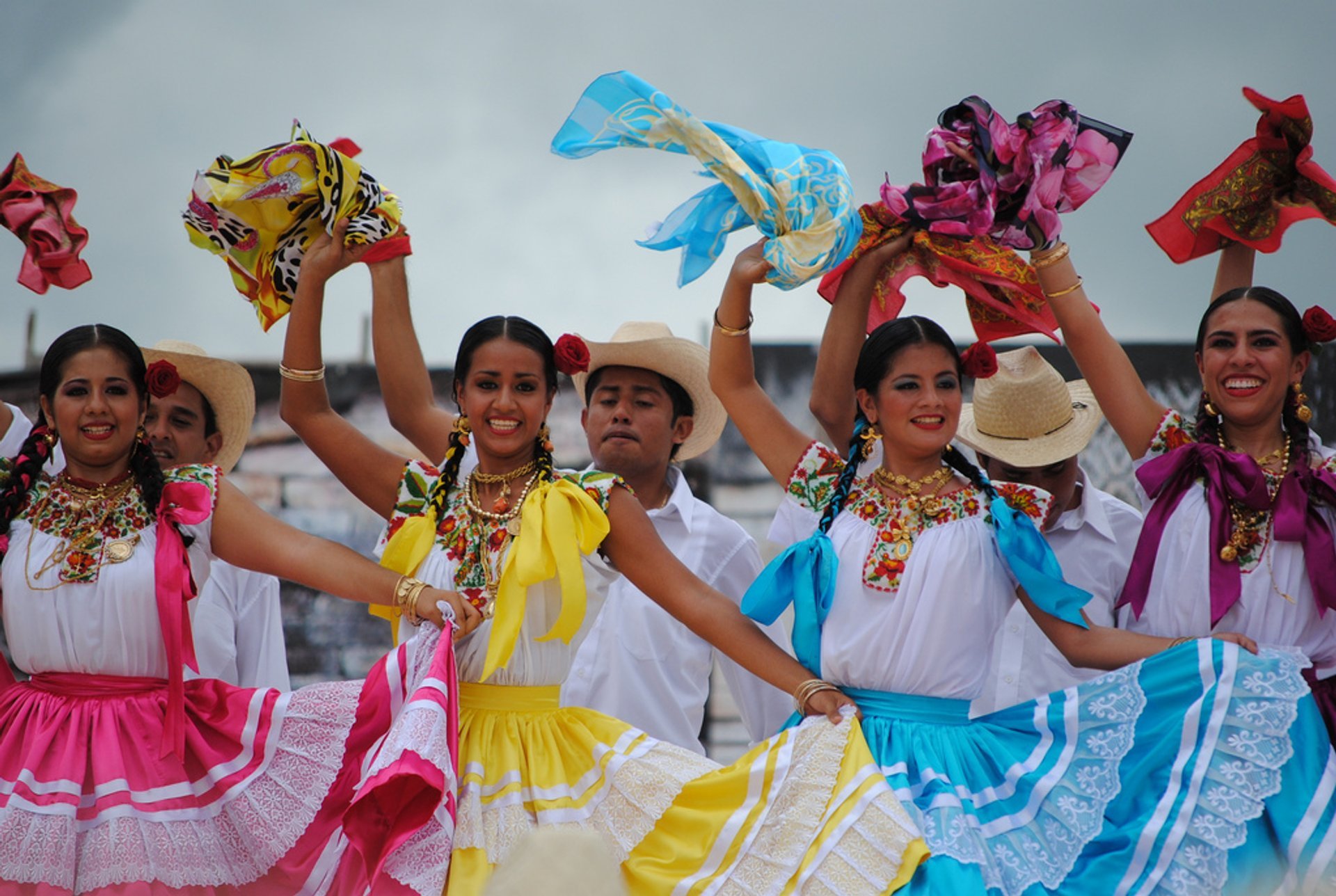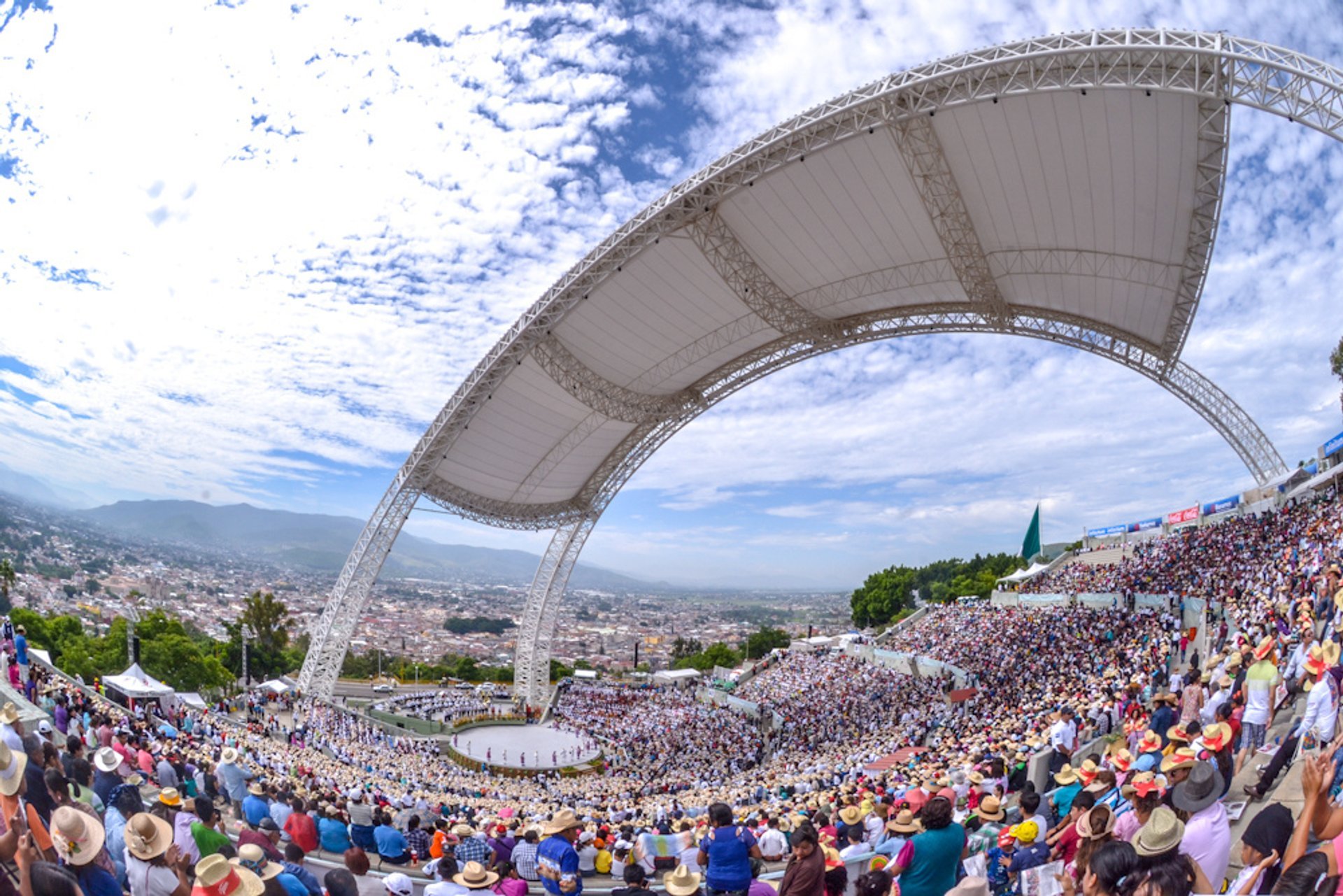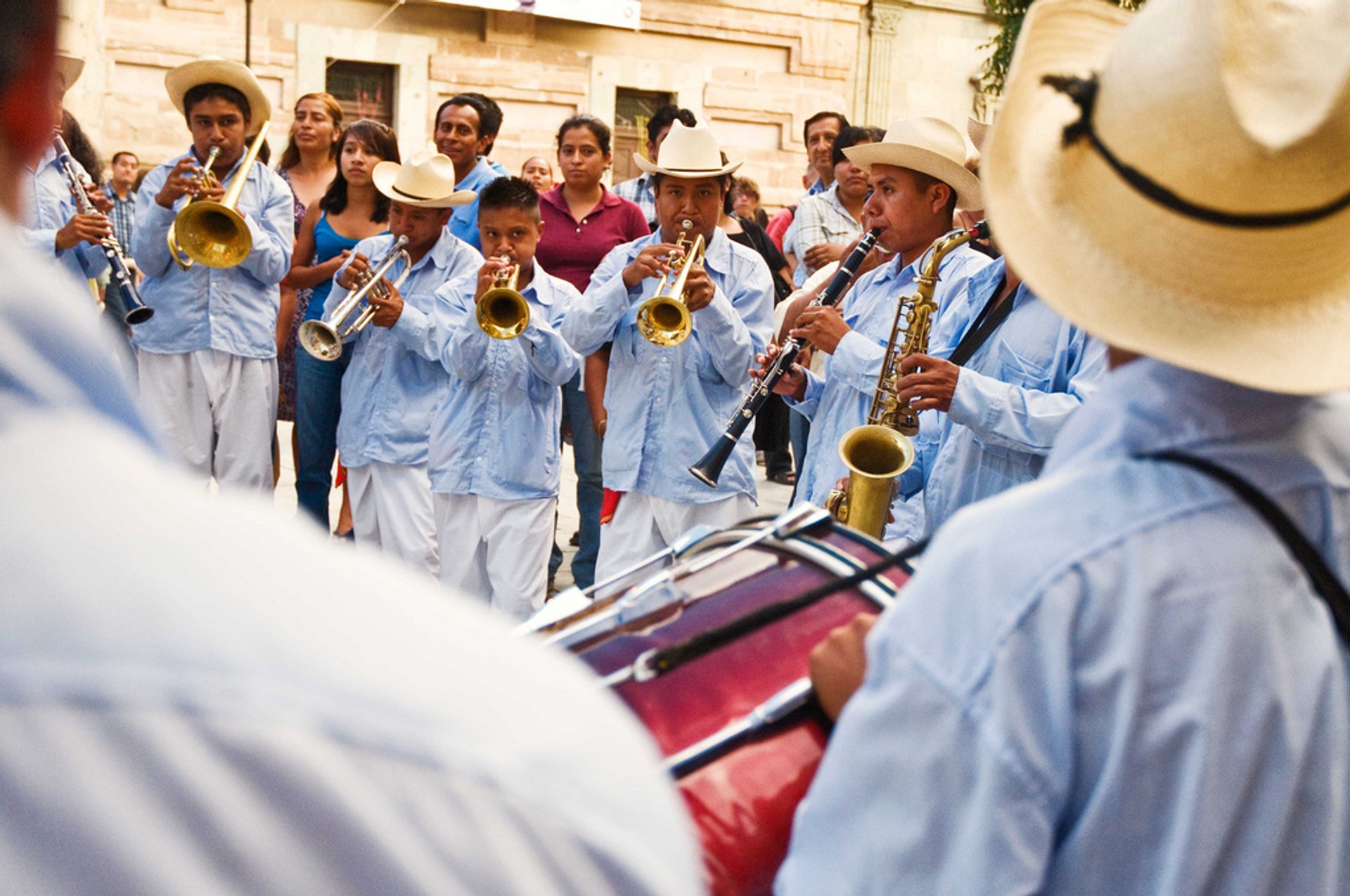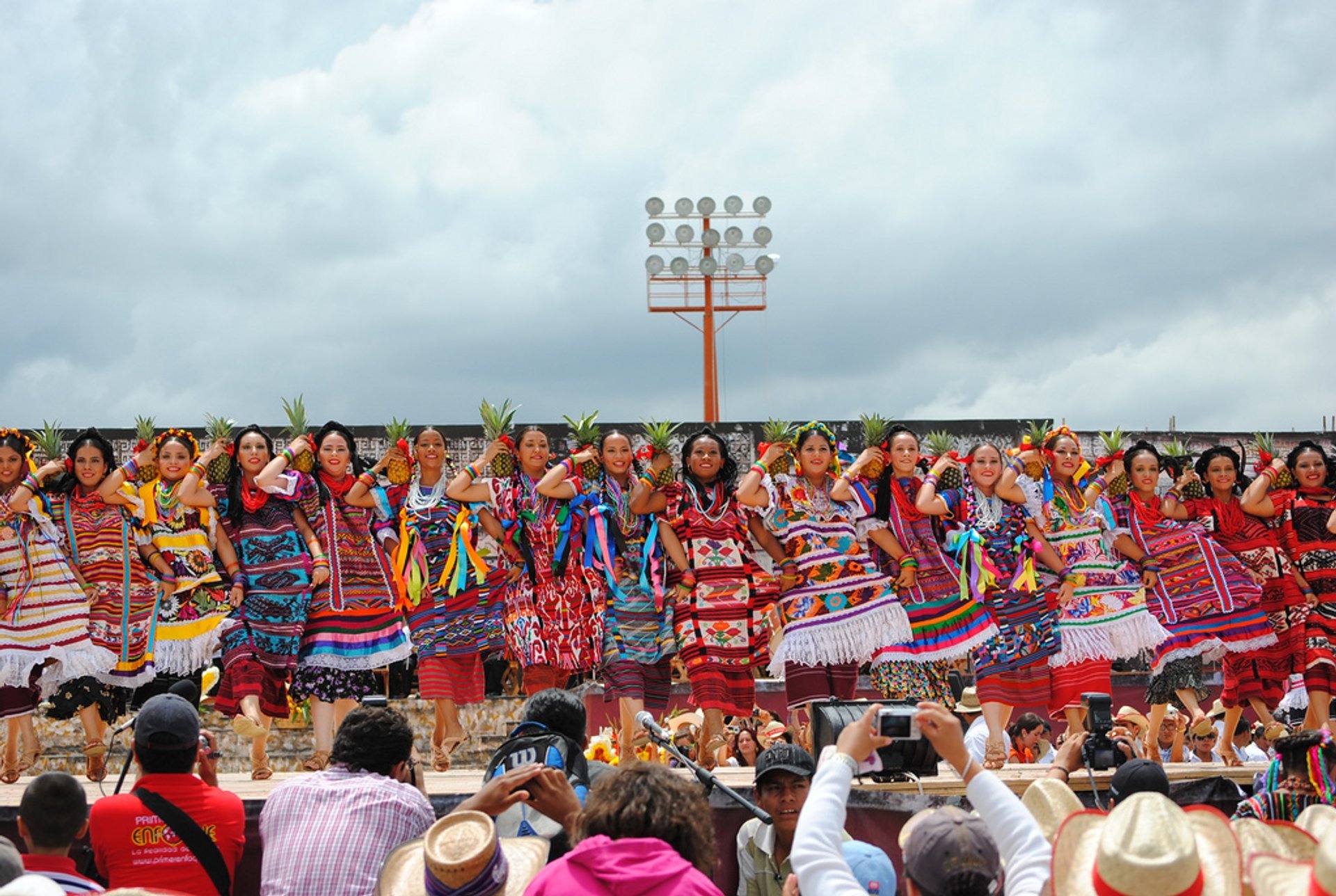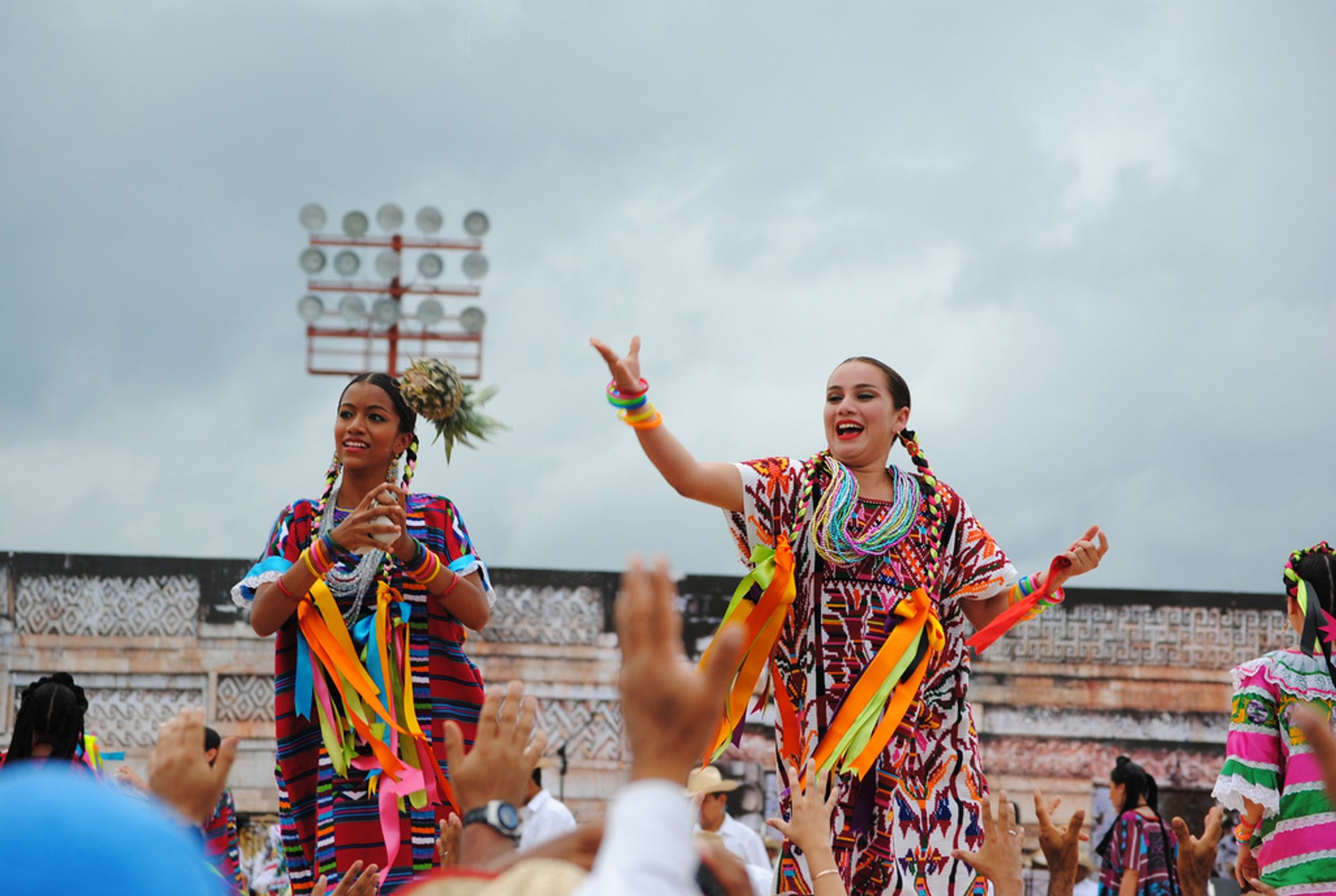 The Guelaguetza Festival held at a large amphitheater in Oaxaca City showcases the finest samples of Mexican folklore. Check out regional dances and music that has survived since the pre-Hispanic era, and the festival annually gathers huge audiences excited to see the ancient cultural heritage.
Residents of Oaxaca City dress in traditional costumes and showcase their folklore dances and songs as well as delicious food. Also, it's a great occasion to try local alcoholic beverages at a mezcal fair. One of the main attractions of the festival is the parade that starts in the Plaza de Santo Domingo. People of all ages participate in the procession wearing flamboyant costumes, masks, and wigs. Some of these costumes are passed from generation to generation to preserve local customs and beliefs. After the parade festival-goers gather for a concert in the Auditorio Guelaguetza on the Cerro del Fortín.
Guelaguetza is also known as Los Lunes del Cerro, or Mondays on the Hill, for the amphitheater is set atop of a hill and celebration takes place on the two last succeeding Mondays in July. The main festivities are held in Oaxaca, but minor similar celebrations also take place in the neighboring villages.
Guelaguetza festival features several large concerts, exhibits, and educational conferences.
Find hotels and airbnbs near Guelaguetza Festival (Map)