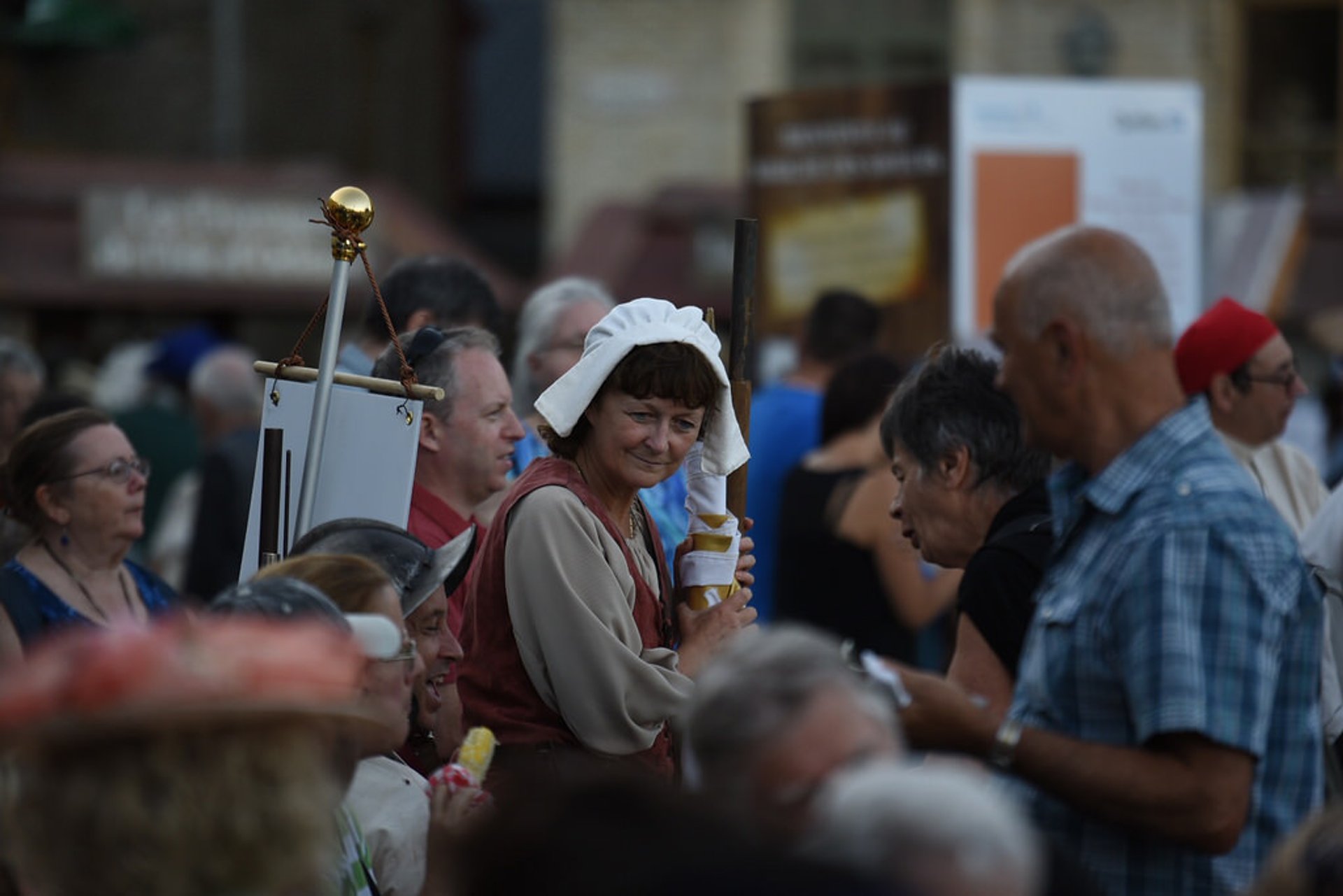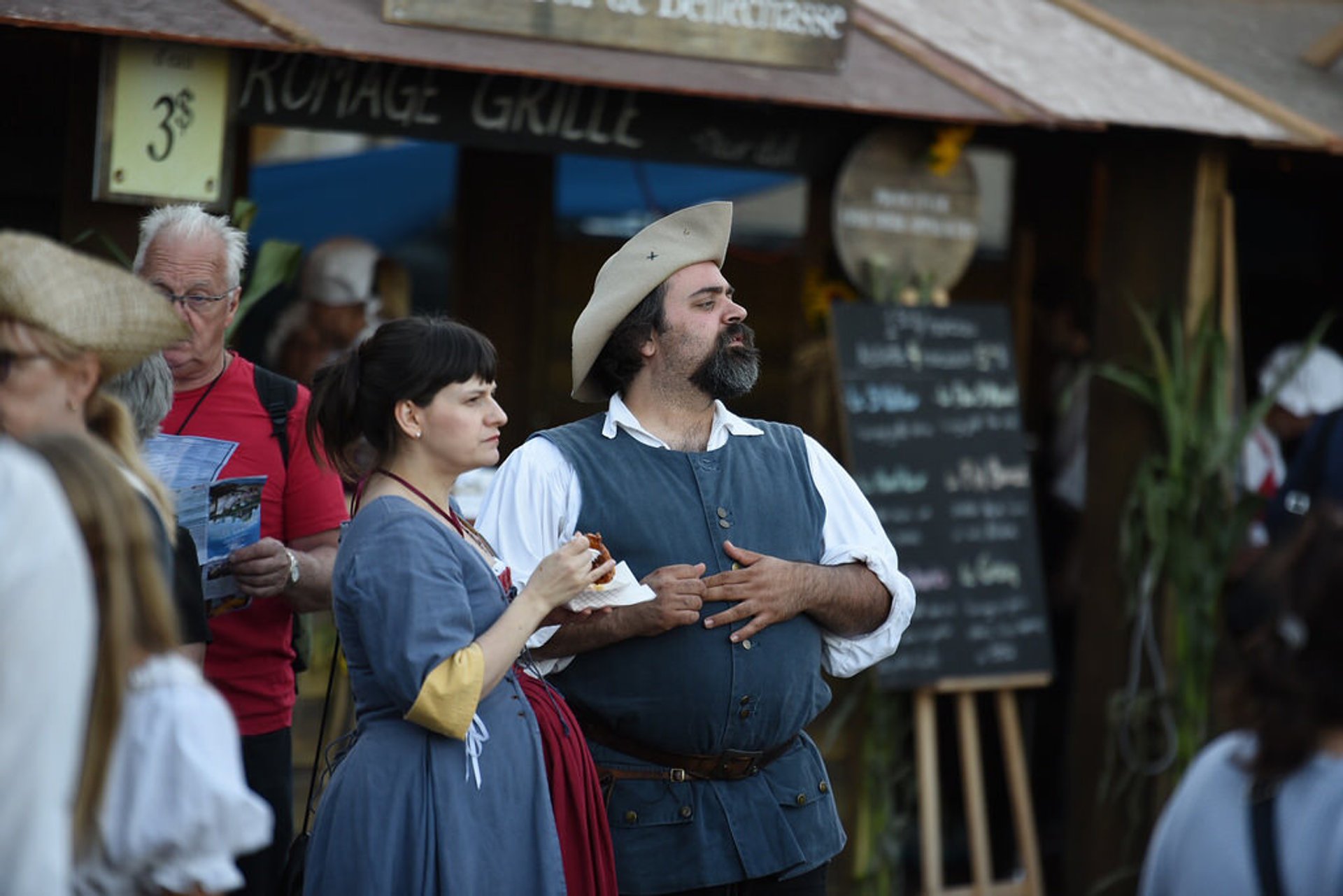 For the last 20 years, summer in Quebec's downtown cannot do without a celebration of the North American region's colonization by France. Back in 1608, the first Europeans arrived on the continent and brought the culture that made Quebec so different from other regions. Since then this cradle of French civilization in Canada inspires with its rich cultural heritage, original cuisine, and a combination of European and American traditions in one place.
The celebration lasts for a few days in early August. All day dancing, parades, street shows, and other national entertainment will make you feel a bit, French.
The opening night parade is one of the main highlights of the New France Festival. The attendees prefer to come in a colonial style outfit. If you have a suitable costume, you're welcome to dress up. But if not, don't worry—it's not mandatory. The only thing you need to get access to the festival and all entertainment is the Medaillon. This is actually the official Pass to the New France Holiday. You can purchase the Medaillon online or at the event site itself. Children under 12 get free entry.
Find hotels and airbnbs near New France Festival (Fêtes de la Nouvelle-France) (Map)