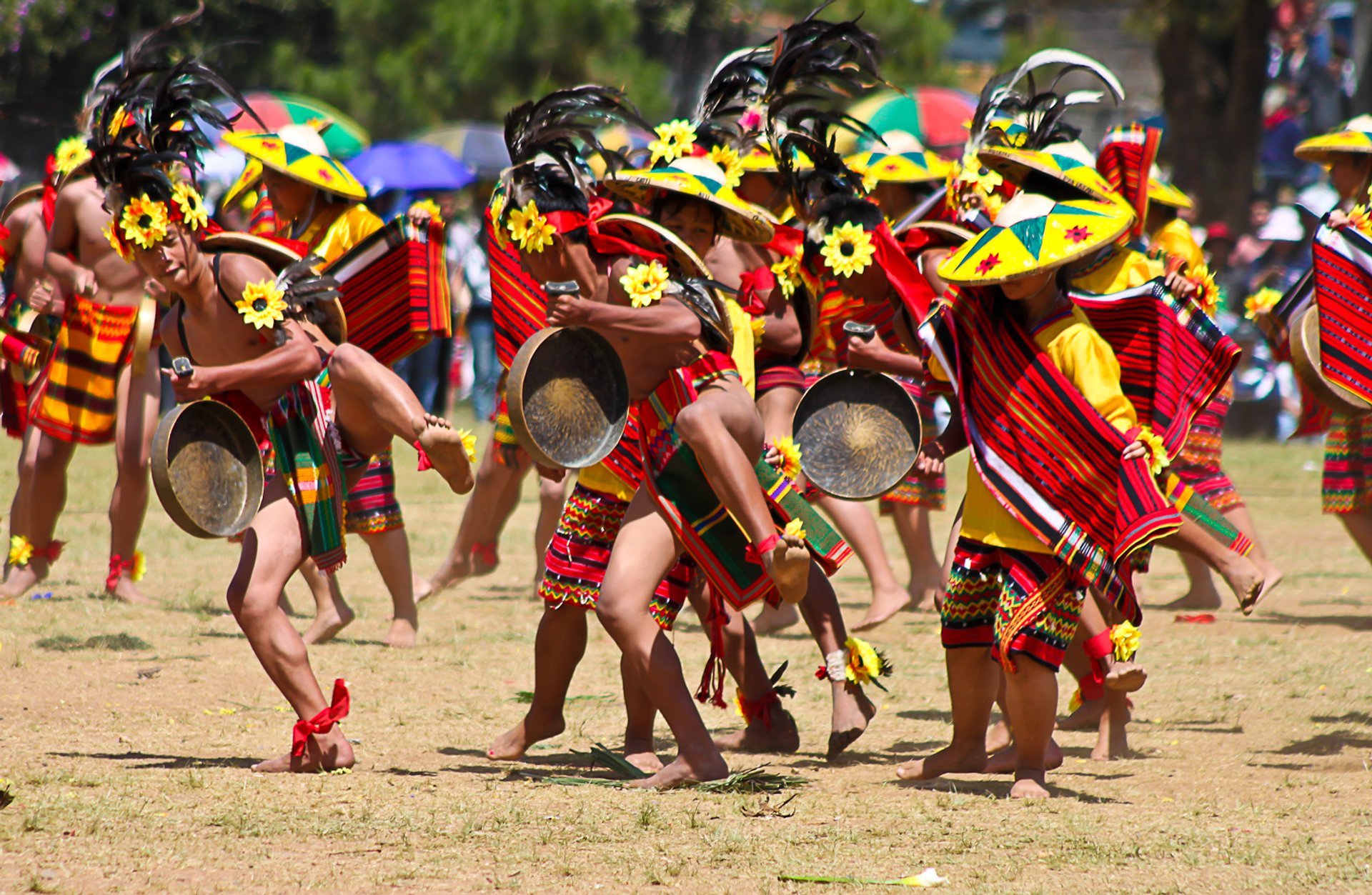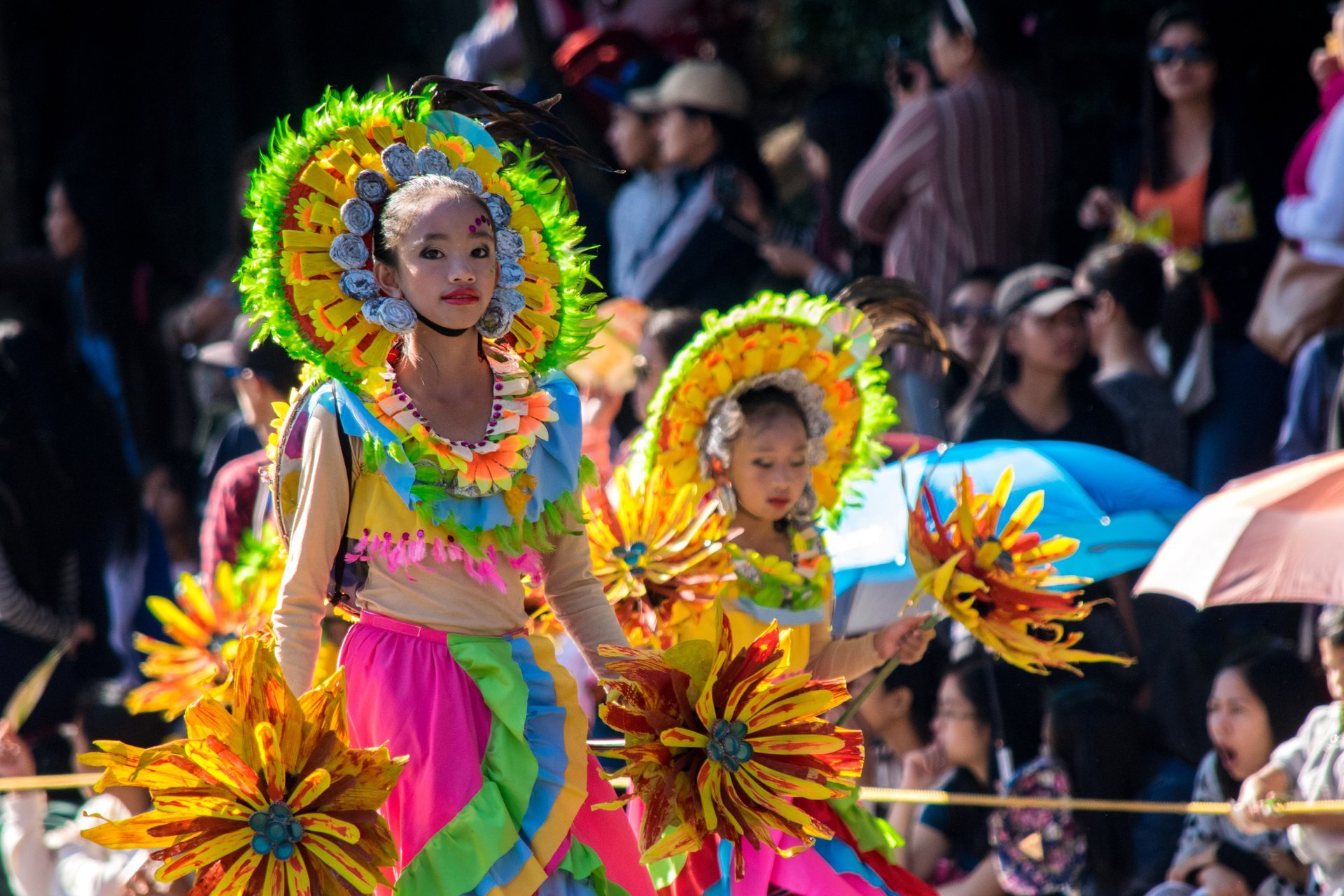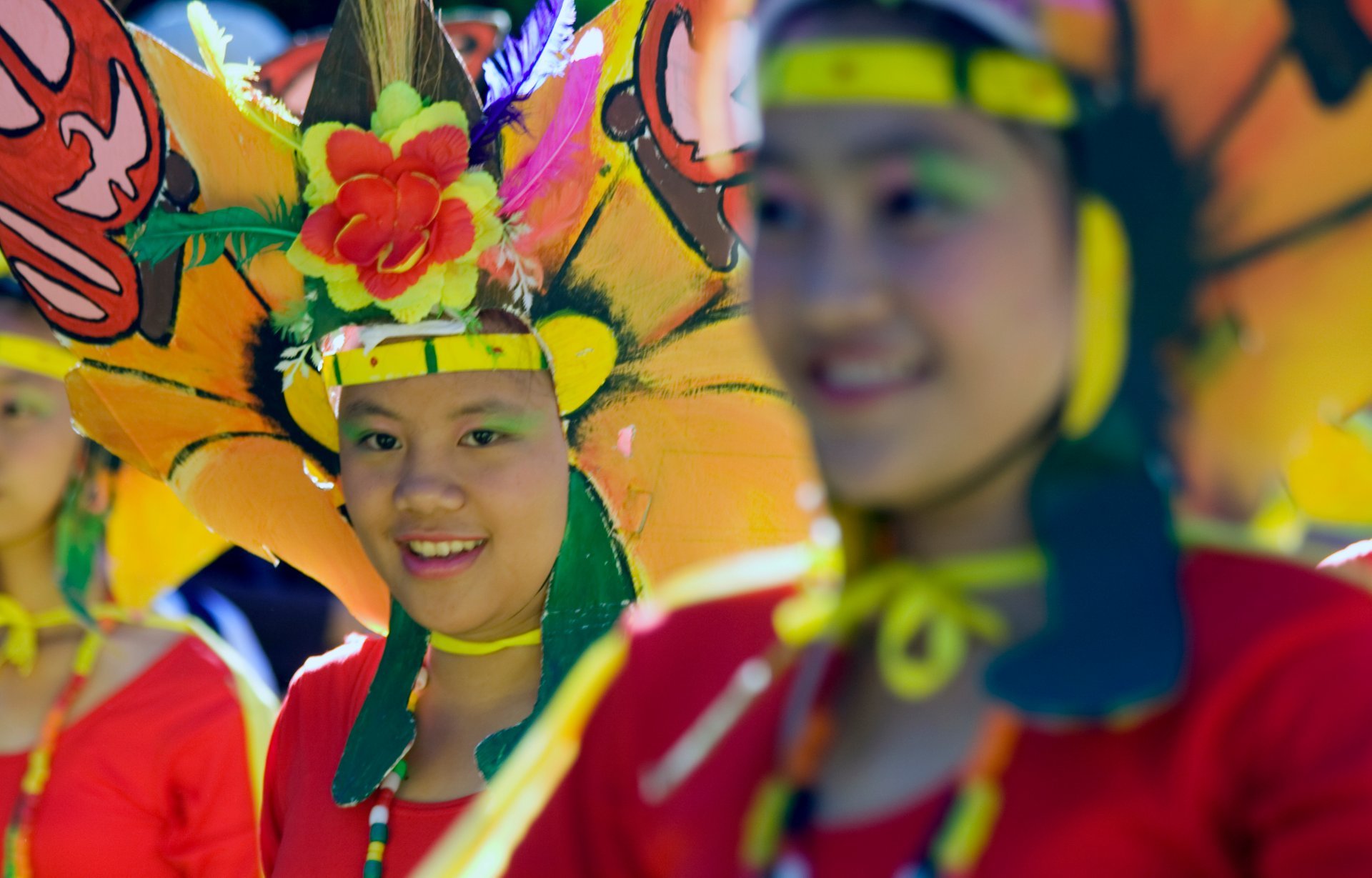 Miguel Isidro Photography
Panagbenga is a flower festival in Baguio City, celebrated from early February to early March. "Panagbenga" means blooming time in Kankanaey language, that belongs to the Indigenous ethnic group of Northern Philippines. The festival showcases the natural beauty and traditions of Baguio and the Cordilleras. Baguio Blooms Exposition and Exhibition takes place at Burnham Park, around a skating rink and picnic area. The main highlights of the festival are the Grand Float Parade and The Grand Street Dance Parade taking place in early March.
The Grand Float Parade goes from DILG on Upper Session Road to the Melvin Jones Football Grounds. A visitor can see dozens of floats decorated with thousands of fresh flowers, followed by marching bands and local groups. The Grand Street Dance Parade also includes colourful floats, but its main focus is the dancing groups competing with each other. The parade starts at Panagbenga Park and goes down Center Mall Magsaysay to Harrison Road and Jose Abadsantos Lake. It ends at Baguio Athletic Bowl.
Other events of the festival include flower exhibitions, competitions, street dancing in flower-inspired costumes, and activities promoting the history and traditions of the Cordillera region. Panagbenga Festival Queen, a Garden show and a Market Encounter, a tour of Baguio's most beautiful private and institutional gardens, the Barangay Beautification Contest, Landscaping and Flower Arrangement Contests,—all these events take place during the month-long festival.
Panagbenga Festival was created in 1996 to help the city get over the consequences of the Luzon earthquake in 1990. The festival's float parade was meant to boost tourism during the slow time of the year.
Find hotels and airbnbs near Panagbenga Festival (Map)