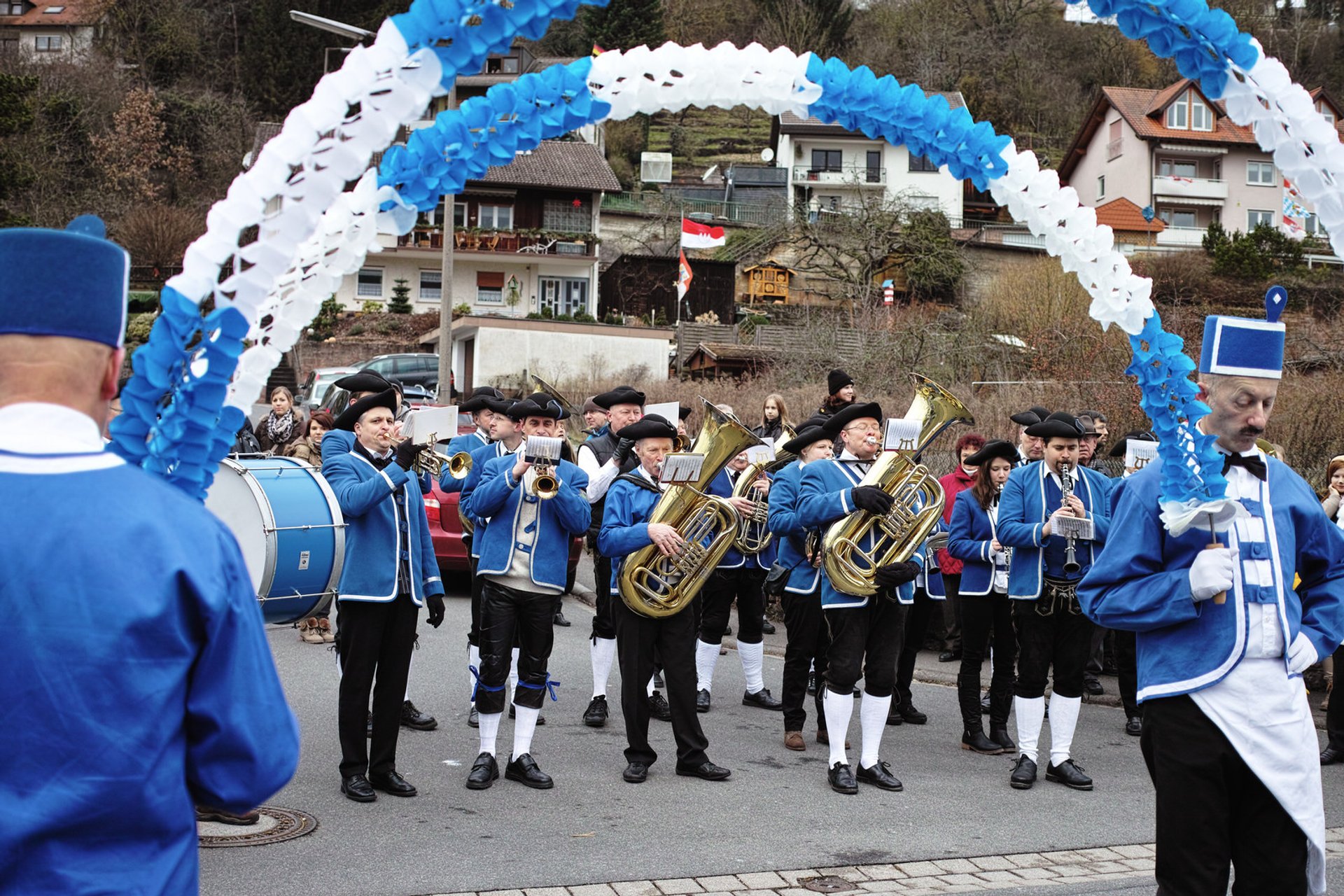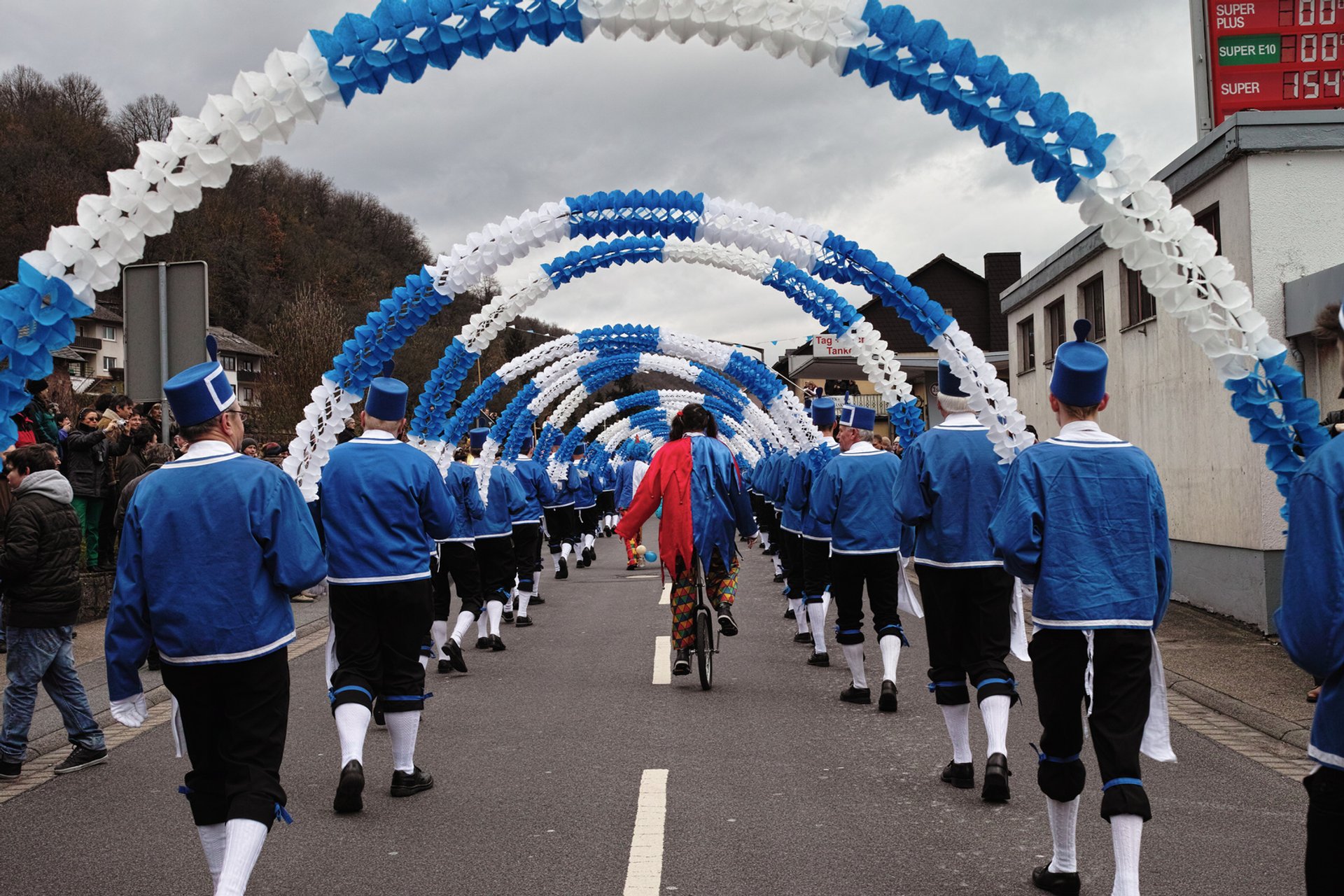 Every 7 years between the 6th January and Shrove Tuesday thousands of visitors and most inhabitants of Munich come to Marienplatz to observe an amazing performance prepared by local barrel-makers. This traditional barrel-makers' dance is called Schäfflertänzer and dates back to 1517. At those times, when the Plague had taken almost half of Munich's citizens, local coopers decided to perform special dances with hoops through the streets to make people go out and smile again.
The performance includes 25 participants, 20 of which are dancers, two hoop twirlers called Reifenschwinger, two clowns, and one flag-bearer. The dancers are dressed in very colourful costumes and buckle shoes, which are made especially for them. While dancers perform their routines, clowns create a festive mood among the crowds. They are also responsible for the props like hoops, a staff with a golden ball on top, a hammer, and a barrel.
The most impressive and perhaps the most difficult job is the Reifenschwinger. He stands in the middle of the dancer's circle on a keg twirling the hoop over his head and his legs. At the end of the performance, he drinks the wine from the keg and tosses the glass over his shoulder. This performance can be observed during the Fasching season every seven years, but you can also watch it every 2 years on Brewer's Day on the 19th of June. This unique tradition is also memorialised in the second half of the Glockenspiel, which can be observed daily at 11, 12, and 17 o'clock from March till October.
Find hotels and airbnbs near Schäfflertanz or Coopers Dance (Map)