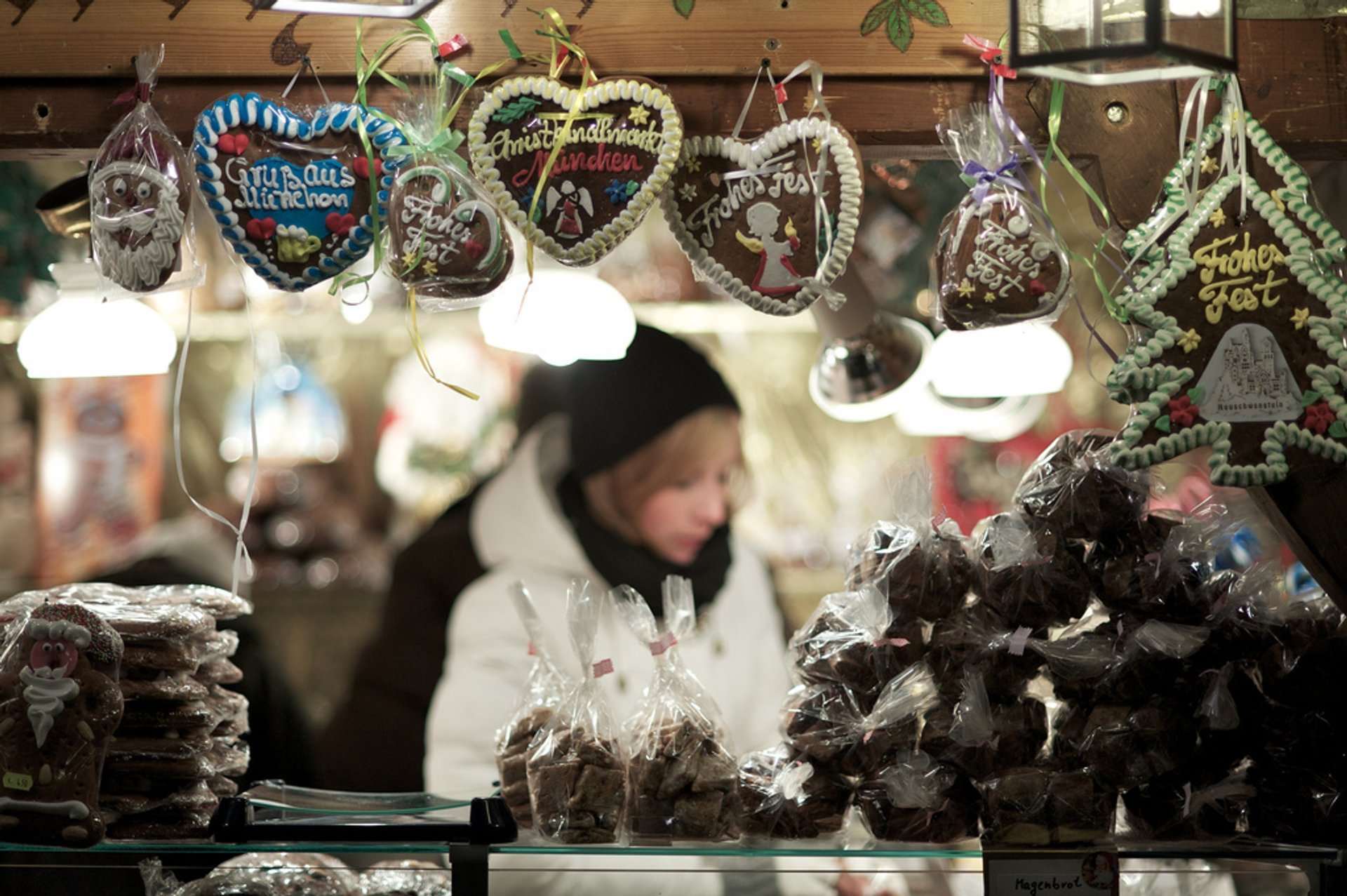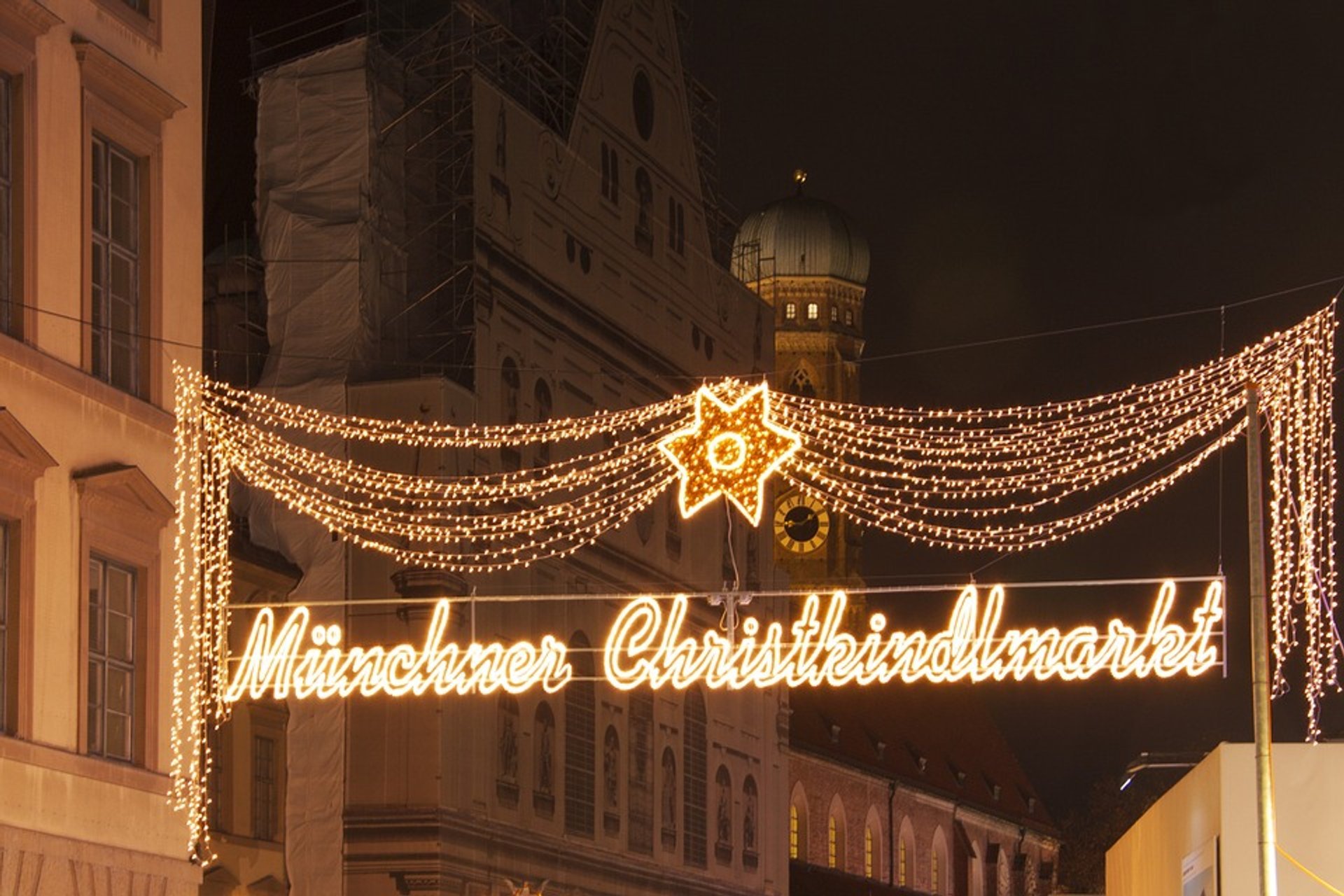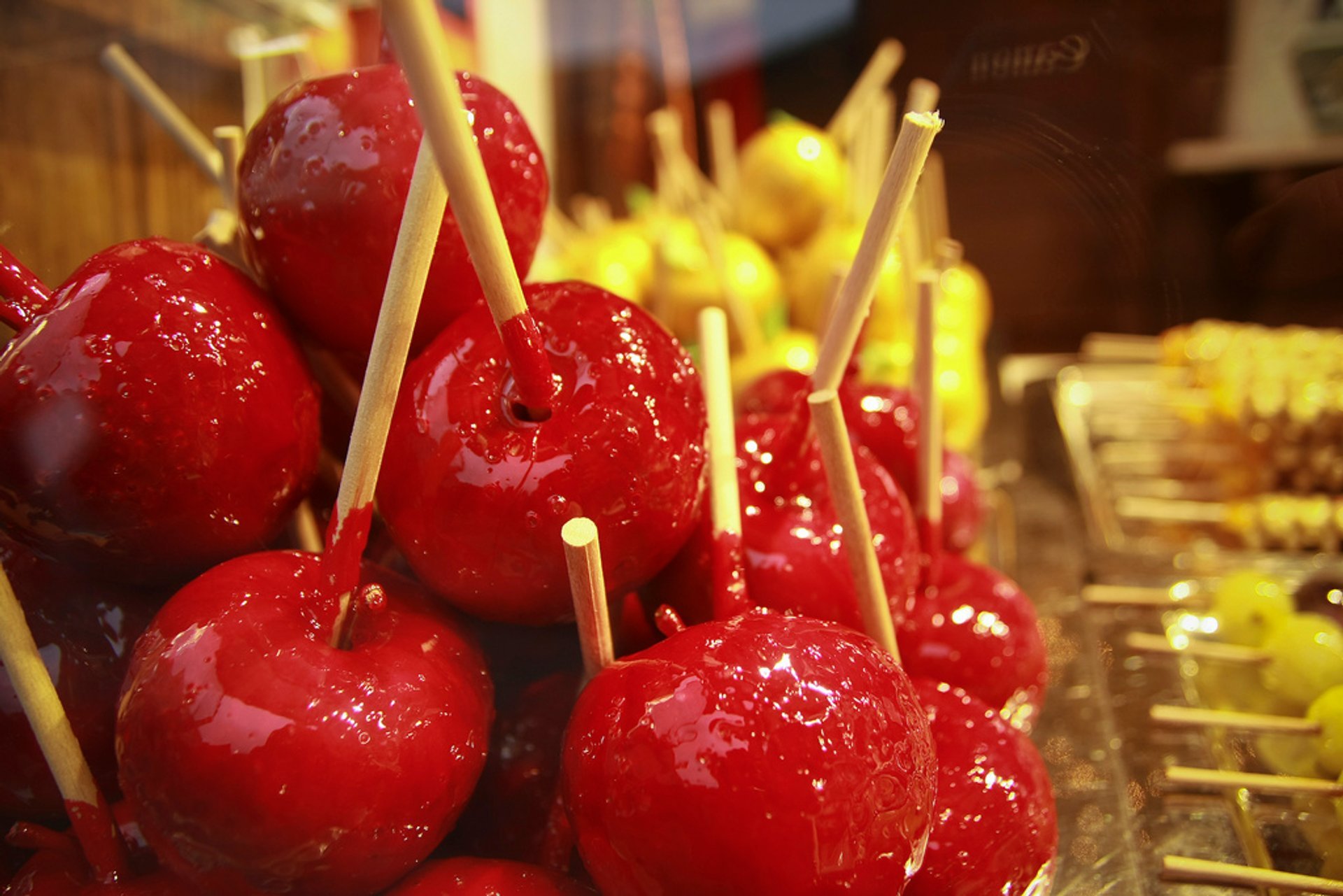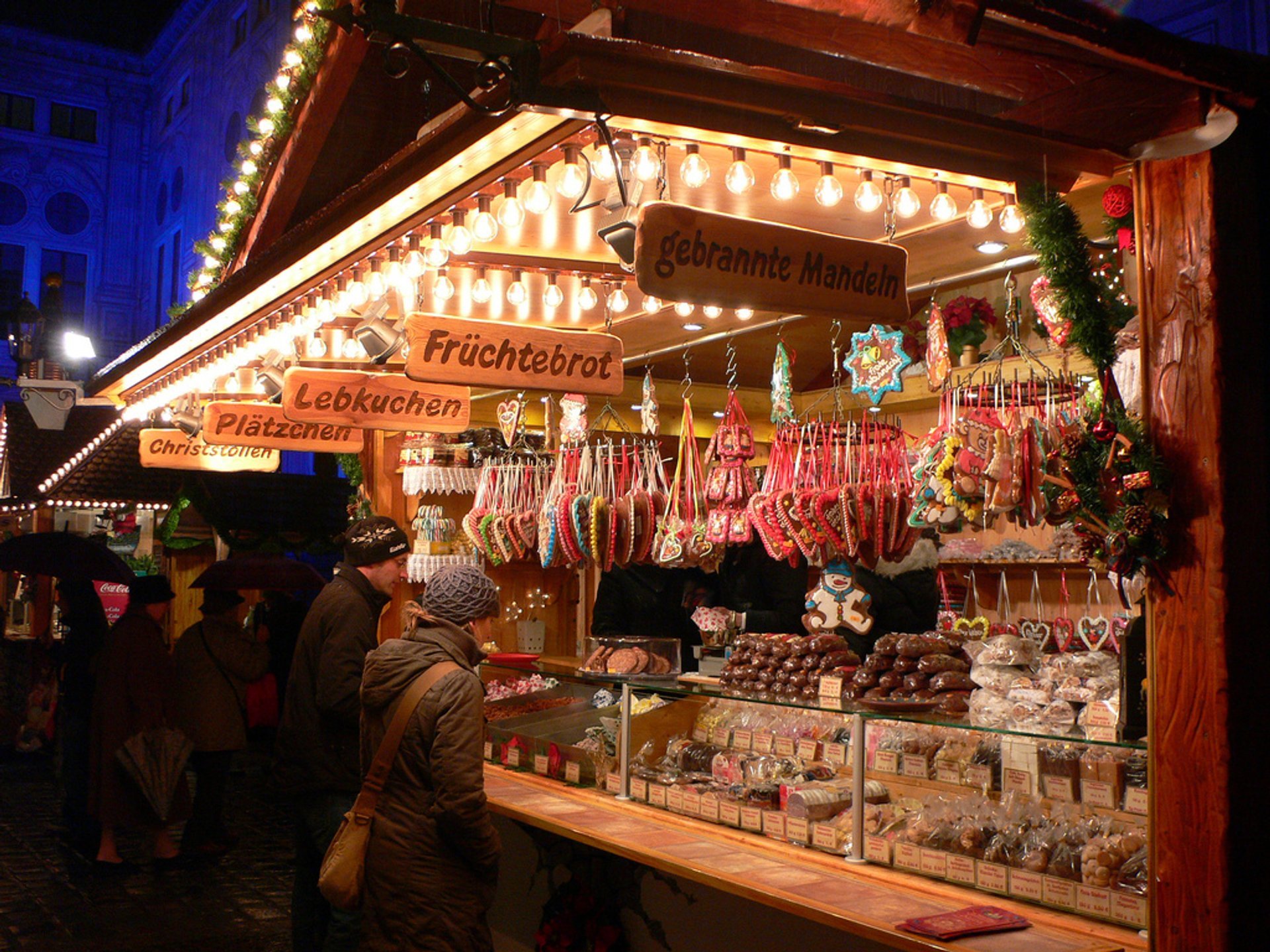 See accommodations nearby
Christmas Market on Marienplatz (November 21–December 24, 2022)
Christkindlmarkt on Marienplatz, Munich's main square, is the king of Christmas markets (Weihnachtsmarkt in German) in Bavaria. With almost 150 market stands and 3 million visitors every year, it still manages to be cozy and not overcrowded.
Nikolaimarkt (Nikolausmarkt) was the first Munich Christmas market documented back in 1310. In 1806, it was renamed the Christmarkt, and since 1972 Marienplatz has become its permanent location. The market operates from late November till Christmas Eve.
Christkindlmarkt on Marienplatz covers the area of 5 acres (2 ha) stretching from Marienplatz to the old town hall (Altes Rathaus), and from Weinstraße to the Sternenplatzl at Rindermarkt. The major highlight is the 100-foot (30-m) Christmas tree towering over the town hall Neues Rathaus, decorated with 2,500 lights. You can spend the whole day strolling through the stalls selling handmade crafts, trying delicious snacks, and taking pictures with the Neues Rathaus on the backdrop. Crafts range from typical German decorations and sheepskin coats to nostalgic photographs and art objects. Food includes chestnuts, stollen, fruit cake, and "Zwetschgenmandl," a snack made from dried fruits.
Christmas Village in the Kaiserhof of the Residenz (November 17–December 23, 2022)
When you are done with Marienplatz, check out other iconic markets such as the Christmas village in the Courtyard of the Munich Residenz, known in German as Das Weihnachtsdorf im Kaiserhof der Residenz, on Residenzstrasse 1 (Odeonsplatz). It's a nice cozy spot to stop by for mulled wine and traditional crafts like ornaments and dolls.
Weihnachtsmarkt am Chinesischen Turm (November 26–December 23, 2022)
Chinese Tower (Chinesischer Turm) in English Garden also hosts a beautiful small Christmas market; very secluded and romantic. Wooden huts and the historic wooden children's carousel, traditional Munich carriages, and curling rinks for the sporty ones create a great holiday atmosphere. Here you can find anything from traditional crafts to culinary delicacies.
Munich has a lot going on during Advent. Whatever area and market you choose, you might be tempted to stay longer and explore, tasting mulled wine with culinary delicacies and shopping at traditional stalls.
Find hotels and airbnbs near Christmas Markets (Map)