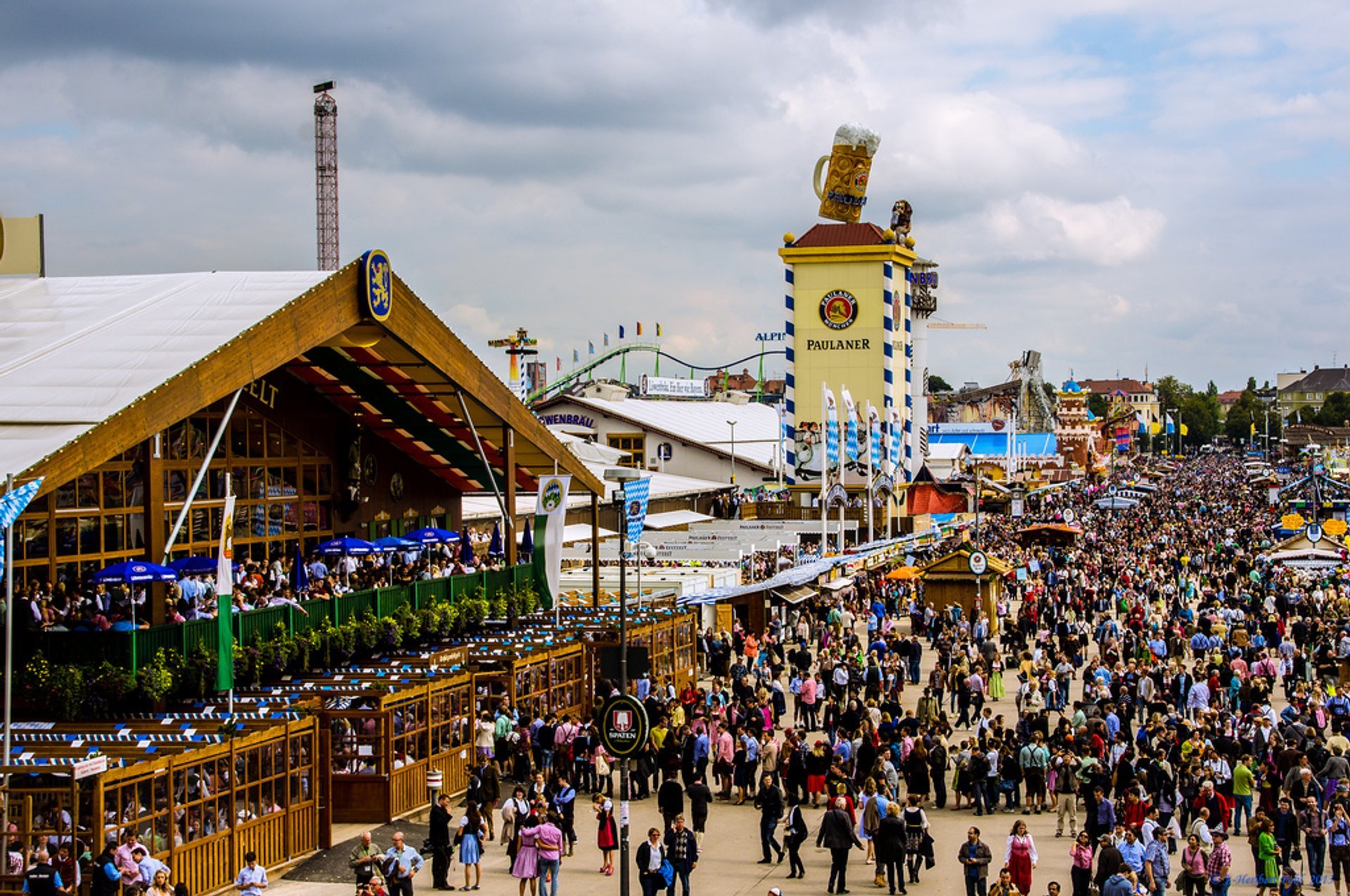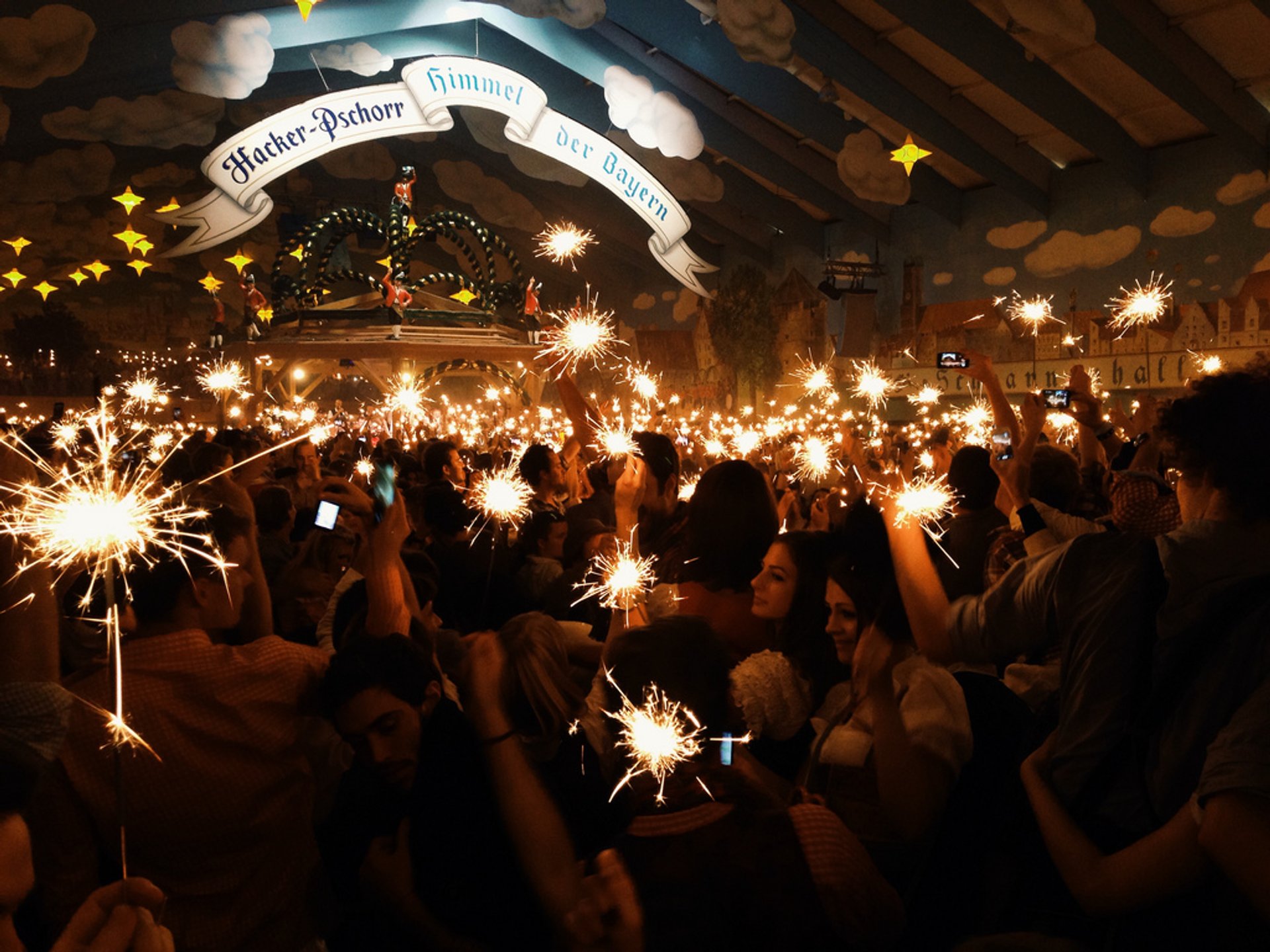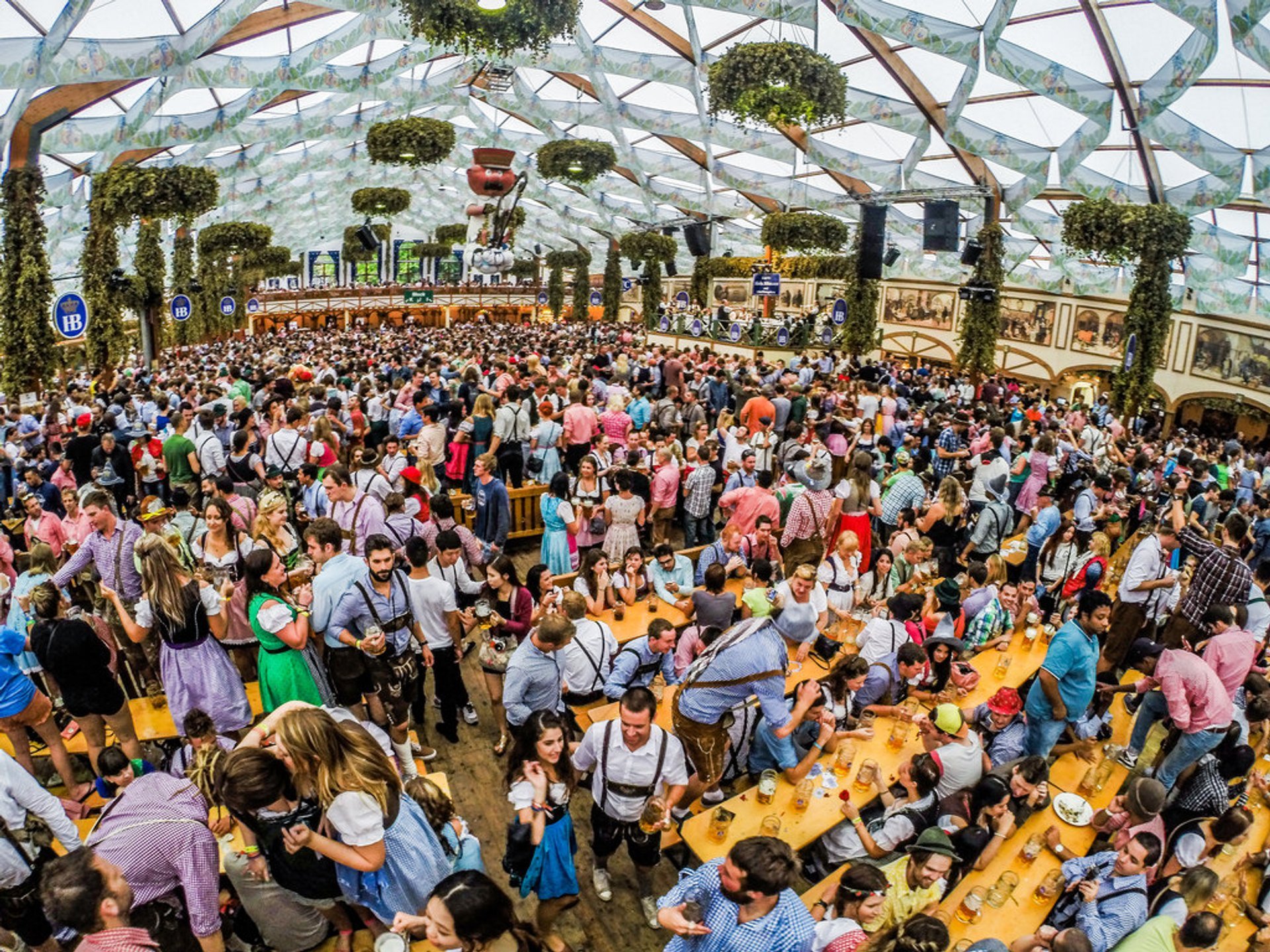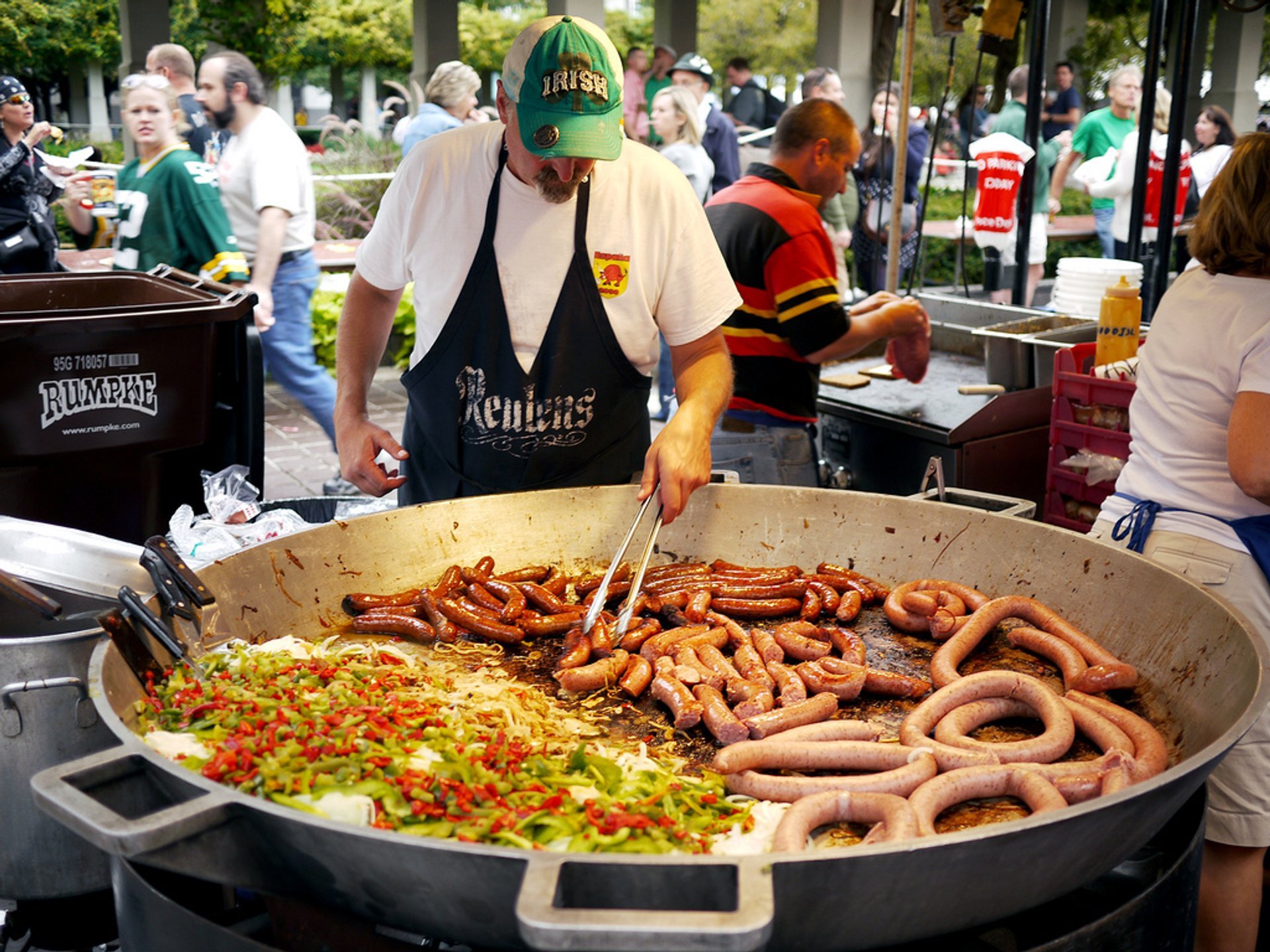 Being the largest festival of its kind in the world, Oktoberfest runs in Munich for 16 to 18 days from mid-September to the first weekend in October. The festival grounds are an area of 420,000 sq. m with over 30 serving tents, hundreds of attractions, tonnes of sausage, and millions of litres of the finest beer.
Over a hundred oxen and more than 500 thousand chickens are cooked for visitors of the festival. Every year from 6 to 7 million people visit this amazing event over two weeks. The first Oktoberfest dates back to 1810, and since then it has played an important role in Bavarian culture. Don't be surprised to hear another name for this event, as local people often call it the Wiesn's because of the name of the festival ground—Theresienwiese. As soon as the first barrel is tapped, and the Mayor of Munich has the first glass of Oktoberfest beer, the festival is officially open.
Entry to the festival grounds and all the beer tents is absolutely free, but you have to remember that everyone wants to be there. Thus, the sooner you come the better place you will get. During weekdays the tents are usually full by afternoon, while during weekends they will be full by 11 a.m. You can't enter the tent after all seats are taken, and no table means no beer. The festival grounds are also an ideal place to try some of the tastiest traditional foods, like Hendl (roast chicken), Schweinebraten (roast pork), Schweinshaxe (grilled ham hock), Steckerlfisch (grilled fish on a stick), Würstl (sausages), and giant pretzels and Knödel. Among the finest delicacies, you can taste here be sure to try Obatzda (a spicy cheese-butter spread) and Weißwurst (a white sausage).
The festival is not only about drinking and eating, this is also a place for family fun. All the visitors can enjoy colourful parades, numerous fairground rides, side stalls, and games. Lots of people wear traditional Bavarian costumes. You can also buy or rent a costume which is welcomed and encouraged. Traditional Bavarian music plays at almost at every tent, but if you want to dance visit the Herzkasperl tent. Be prepared and take some cash with you, as many tents do not accept cards. Come with a free mind and enjoy the festival in every possible way!
Find hotels and airbnbs near Oktoberfest (Map)