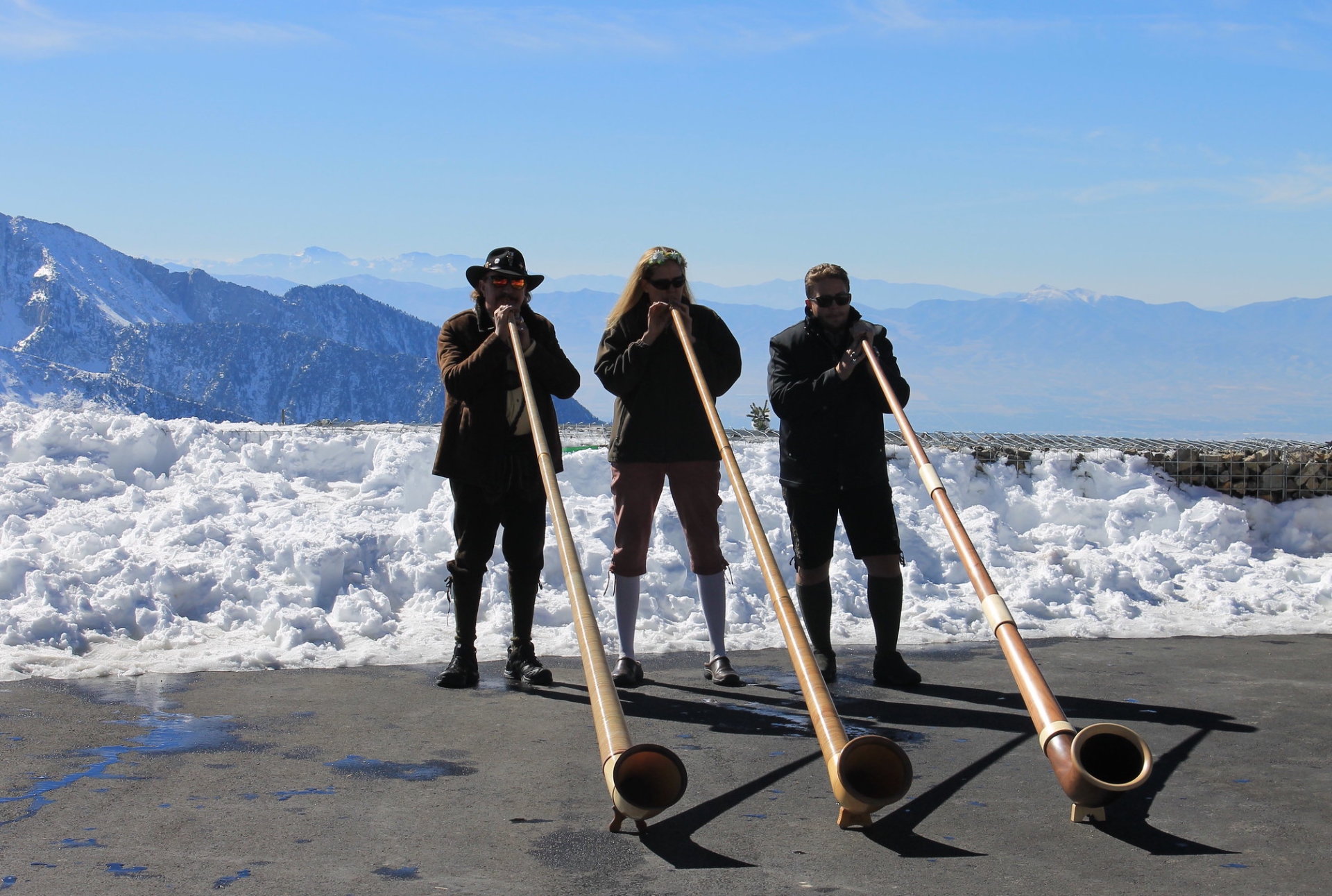 Snowbird Oktoberfest
Featured in
Snowbird Oktoberfest is a free, highly anticipated festival taking place at Snowbird ski resort in Utah. The festival has over 45 years of history and attracts about 60,000 visitors annually, being one of the largest festivals in the state. Snowbird Oktoberfest runs every Saturday and Sunday from mid-August through mid-October. It features dozens of family-friendly activities, food, and, beer.
Snowbird Oktoberfest showcases more than 50 beer varieties, from American pale ale to stout. Most are crafted by local breweries such as Bohemian, Uinta, Squatters, and Moab Brewery. Food choices include sauerkraut, bratwurst, weisswurst, apple strudel, spaetzle, beef rouladen, and other Bavarian favorites.
Snowbird Oktoberfest runs from noon to 6 pm. On some days up to 7,000 people gather at the festival grounds. Live music on two stages is one of the main attractions. The program features local talent and traditional Bavarian music, typical for an Oktoberfest. In addition, there is arts and crafts fair with over 25 vendors offering various souvenirs and merchandise. Snowbird also offers lots of activities for kids such as trampolines, inflatables, and games. Those looking for a good hike or a biking trip can explore dozens of scenic trails.
Find hotels and airbnbs near Snowbird Oktoberfest (Map)
Snowbird Oktoberfest
Featured in