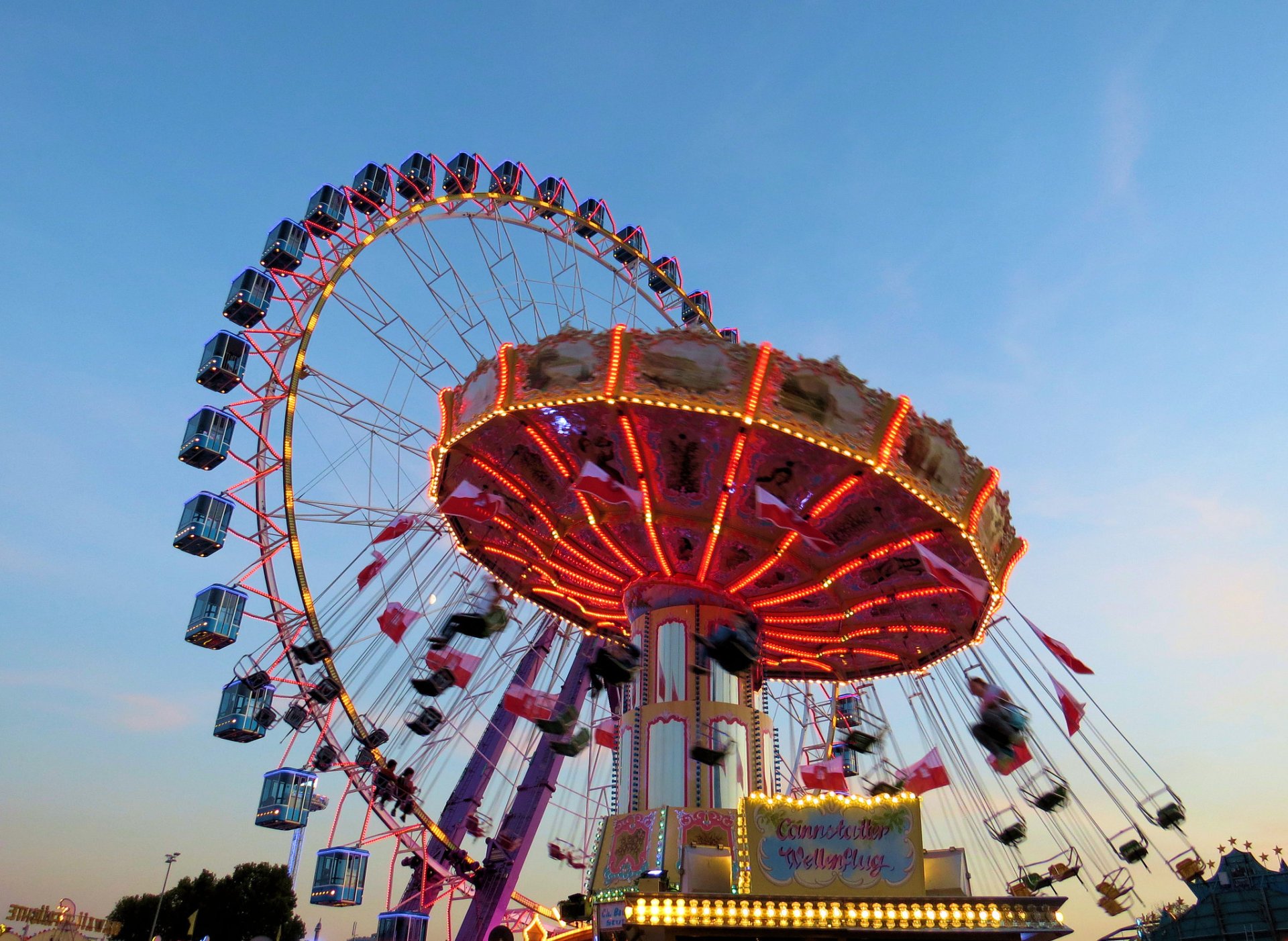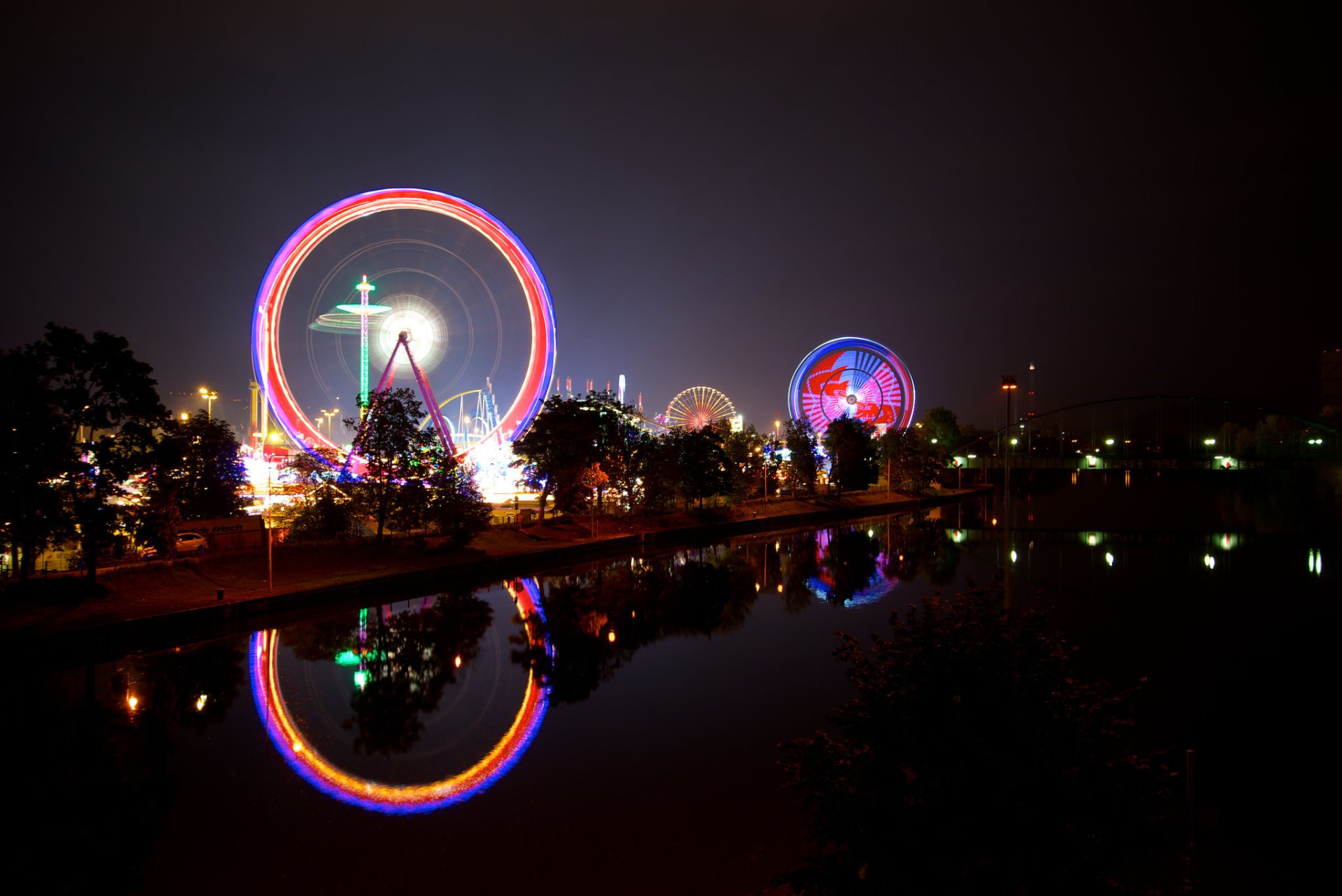 Cannstatter Volksfest, also called Stuttgart Beer Festival, is one of the signature German festivals. Often compared to Oktoberfest in Munich, the annual three-week Volksfest is a mix of a beer festival and a family-friendly funfair. Held over three weeks from late September to early October, the festival offers free admission to the public.
For over 200 years, the Cannstatter Volksfest has been a beloved Stuttgart tradition and the biggest festival in Baden Württemberg. In 1817, Volksfest was initiated as an agricultural fair with horse races. The festival currently takes place in the riverfront Wasen area, in the district of Bad Cannstatt. The massive event by the river Neckar., which attracts about 4 million visitors every year, features amusement rides, a hot air balloon race, delicious food and drinks, music, and a fun atmosphere.
Cannstatter Volksfest is adored by children. Every Wednesday is a Family Day at the festival with plenty of kids' entertainment and activities: a children's railway, clowns, a fairy tale carousel, many stalls, and large festival tents. Among the highlights of Cannstatter Volksfest is the traditional parade, which usually occurs on the first Sunday of the festival. Lavishly decorated horse-drawn carriages, marching bands, military groups, and people in folk costumes make up a spectacular procession, which heads off from the Cannstatter Kursaal and proceeds through Bad Cannstatt to Wasen.
Find hotels and airbnbs near Cannstatter Volksfest (Map)