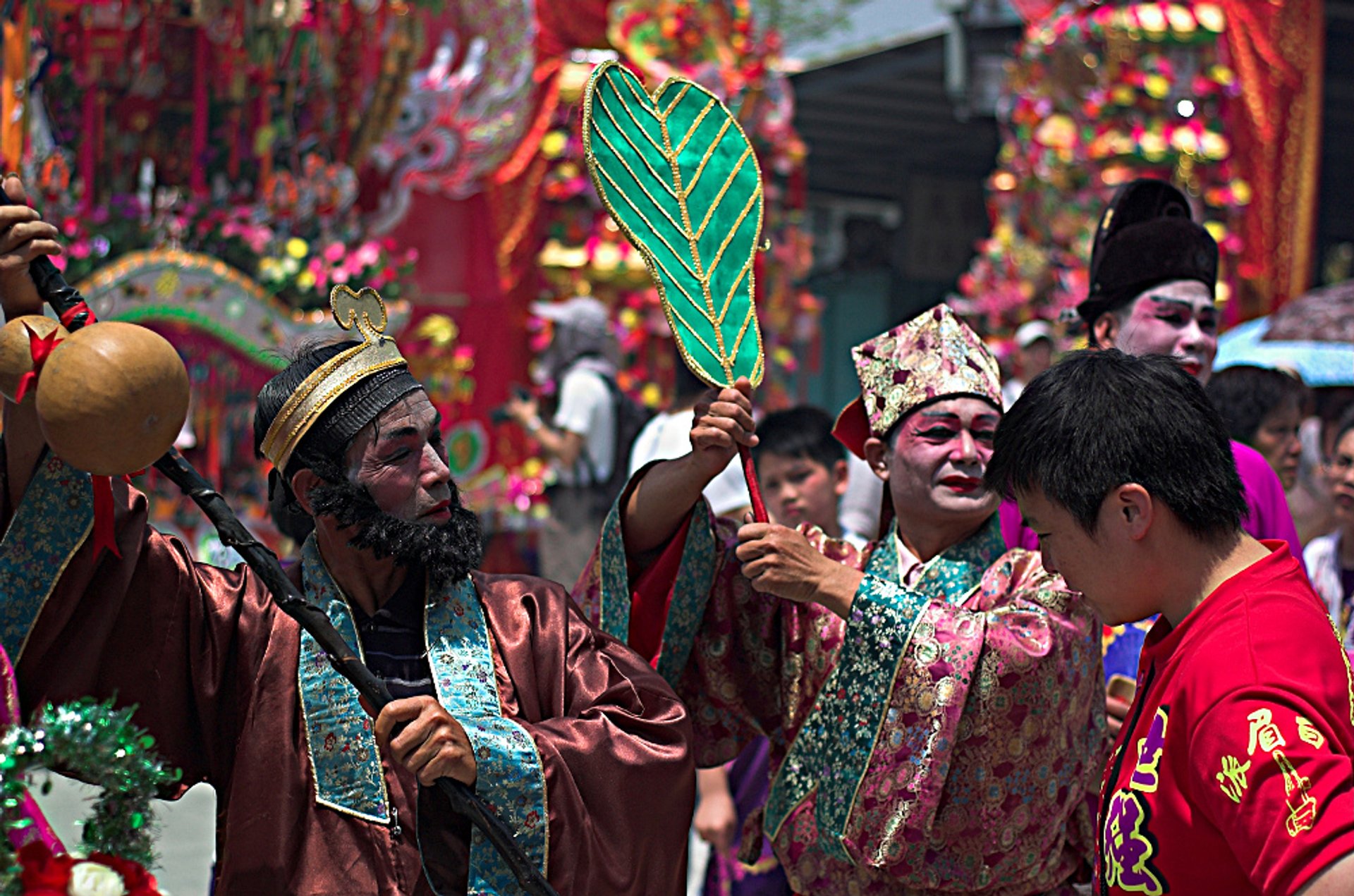 Tin Hau is known as the Queen of Heaven and a patron saint of fishermen. That's why on her birthday locals flock to more than 70 temples around the country to pray for safety, security, and full fishing nets during the coming year.
You will find food stalls selling a variety of fish products, acrobatics and martial arts performers, puppet shows, and Chinese opera theatres just about everywhere you go during the festival.
The celebrations fall on the 23rd day of the third lunar month, so make sure to check the calendar in advance.