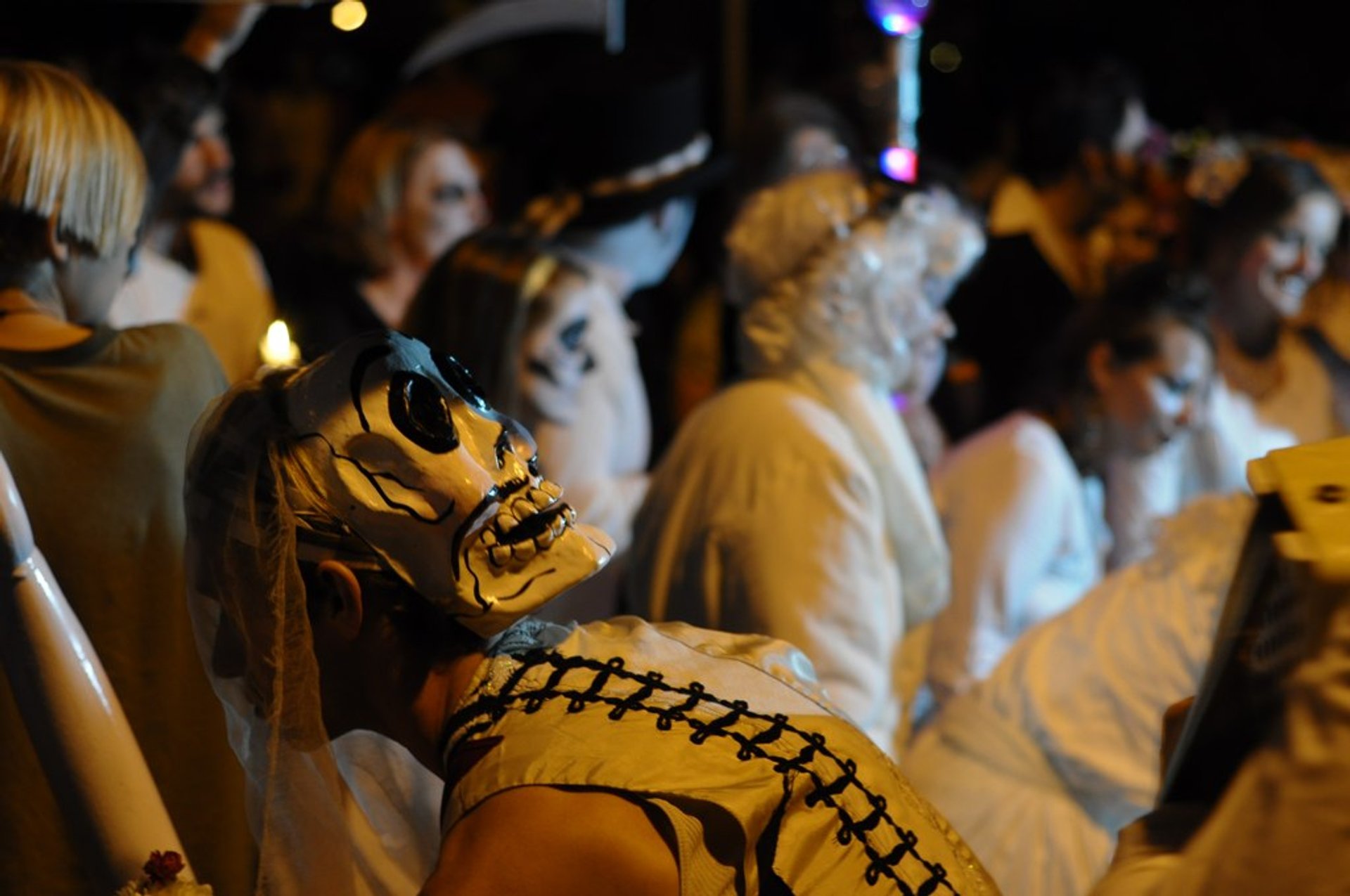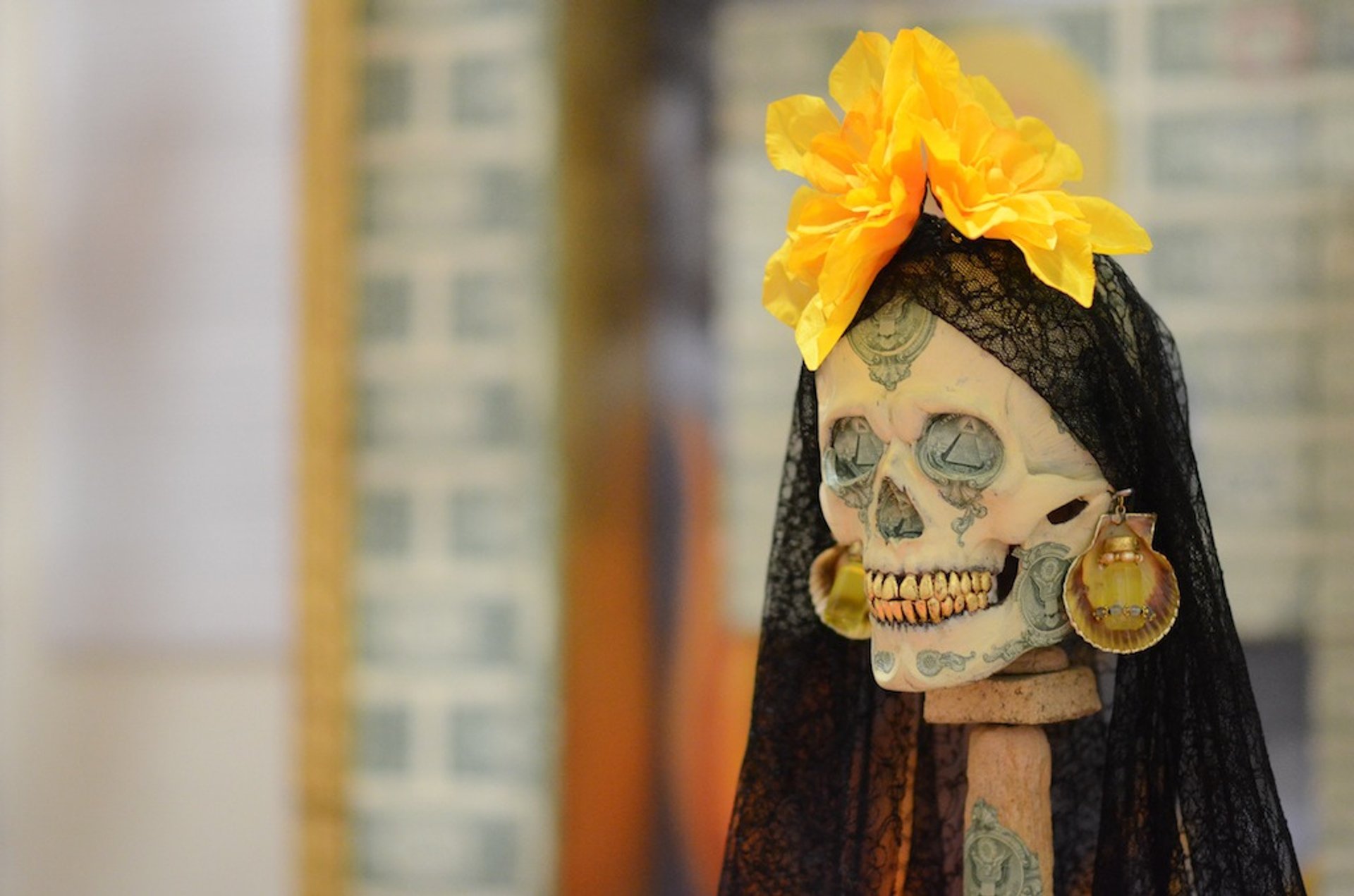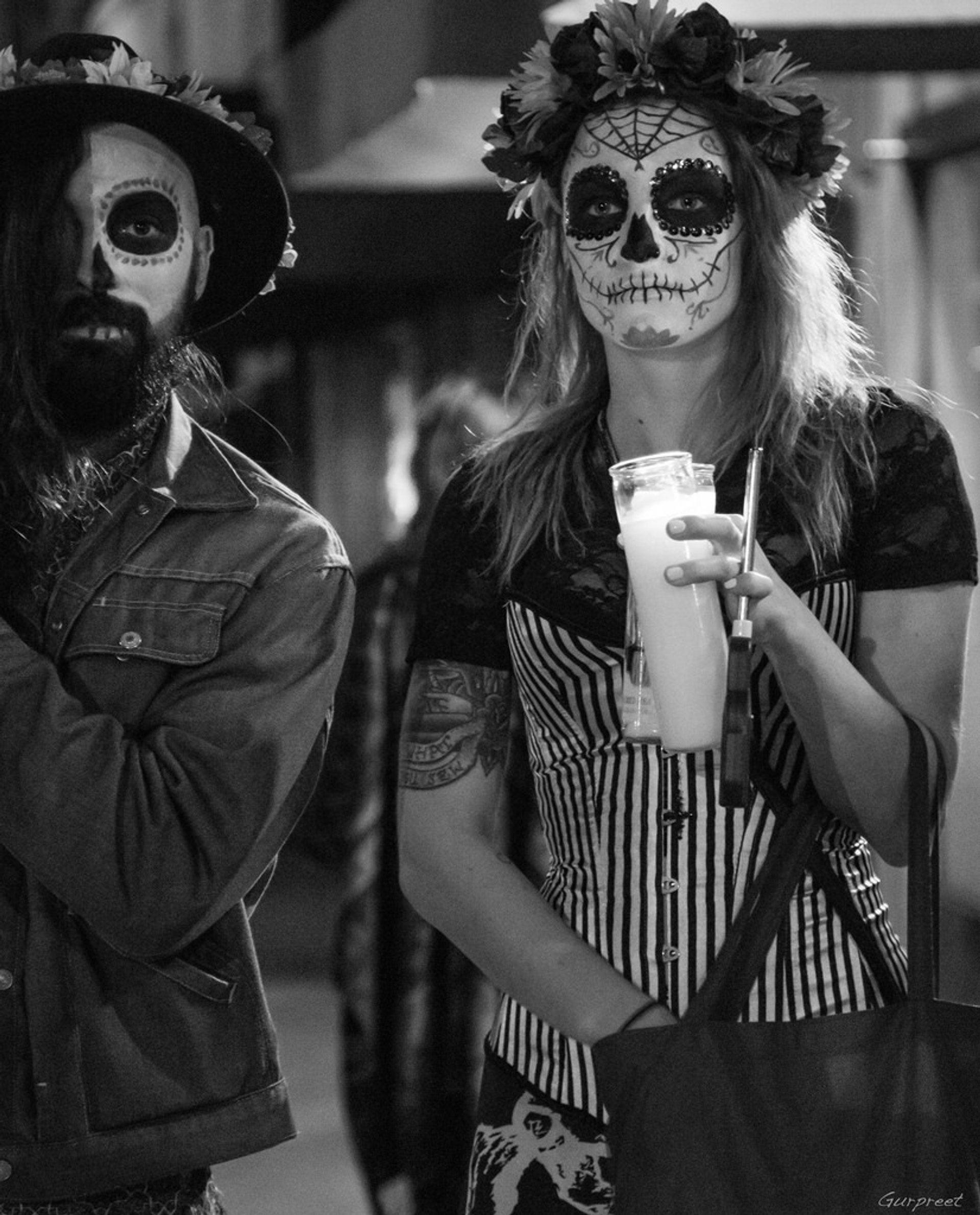 Dia de los Muertos translated into English as "day of the dead" is a festival of Mexican origin dedicated to our ancestors. People from Mexican American community wear dark but showy clothes and paint their faces pale white, children wear papier-mâché skeleton masks, women carry bouquets of dead flowers—all gather together in the walking procession where they reflect on death and life, and a connection between them.
The main symbol of death is a skull, so people often paint it on their faces, or rather half of a scull to indicate the transition between life and death. During the walk, crowds observe symbolic Aztec dancing, music and art performances which promote deeper contemplations of our existence.
The procession winds its way through 22nd and Bryant Streets ending up in Garfield Square, where everyone may leave their candles at a large community altar in memory of those who are not longer with them, or even make their own altar and place it somewhere along the perimeter of the park. In addition to candles, people also leave there photos of those who passed away, bring flowers, other mementos, like, for instance, toys for deceased children, and even some favorite foods of the dead.
In San Francisco, this festival has been held since the early 70s. Although the official date is November 2, the ​celebration may start already on October 31.
Find hotels and airbnbs near Dia de los Muertos (Map)