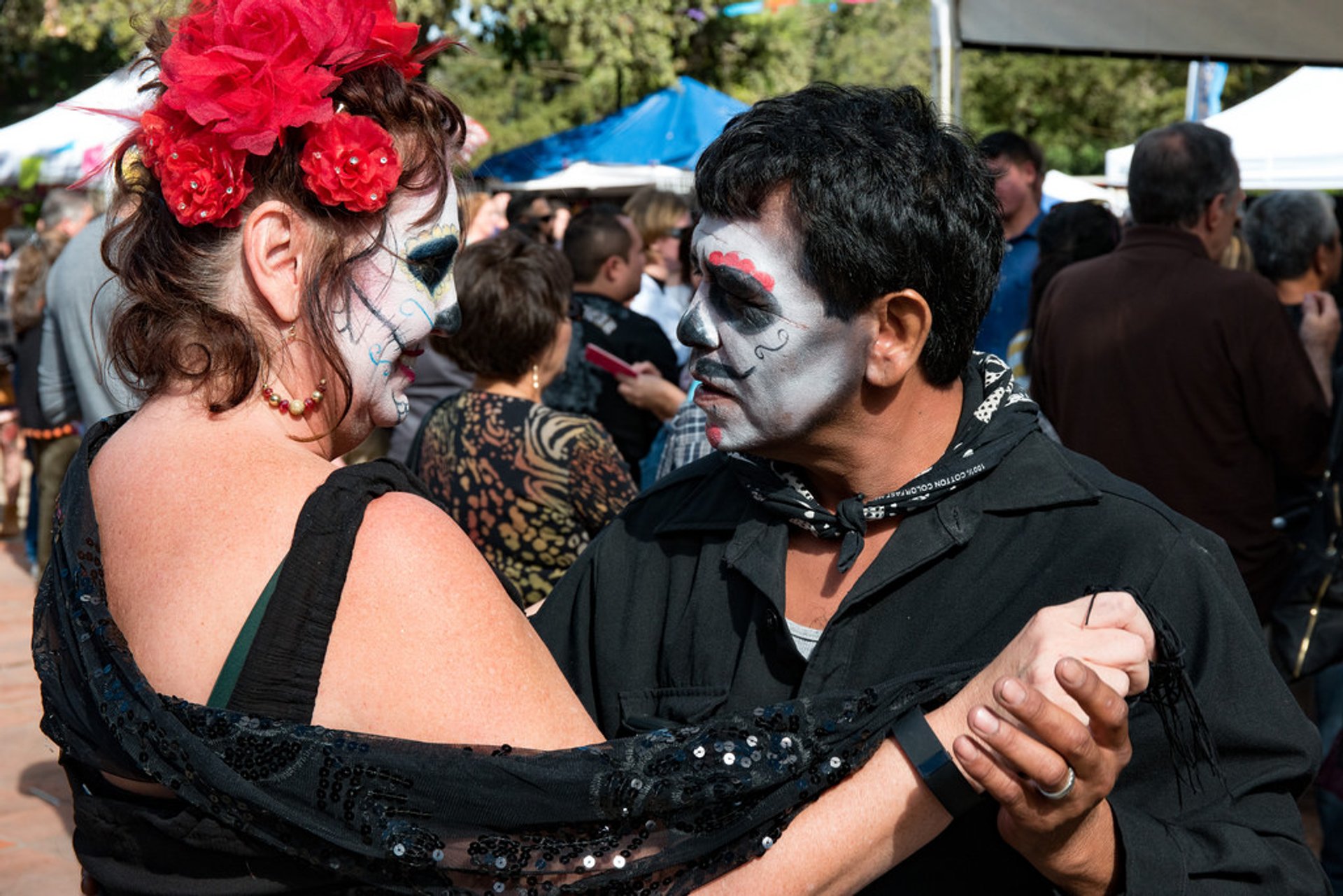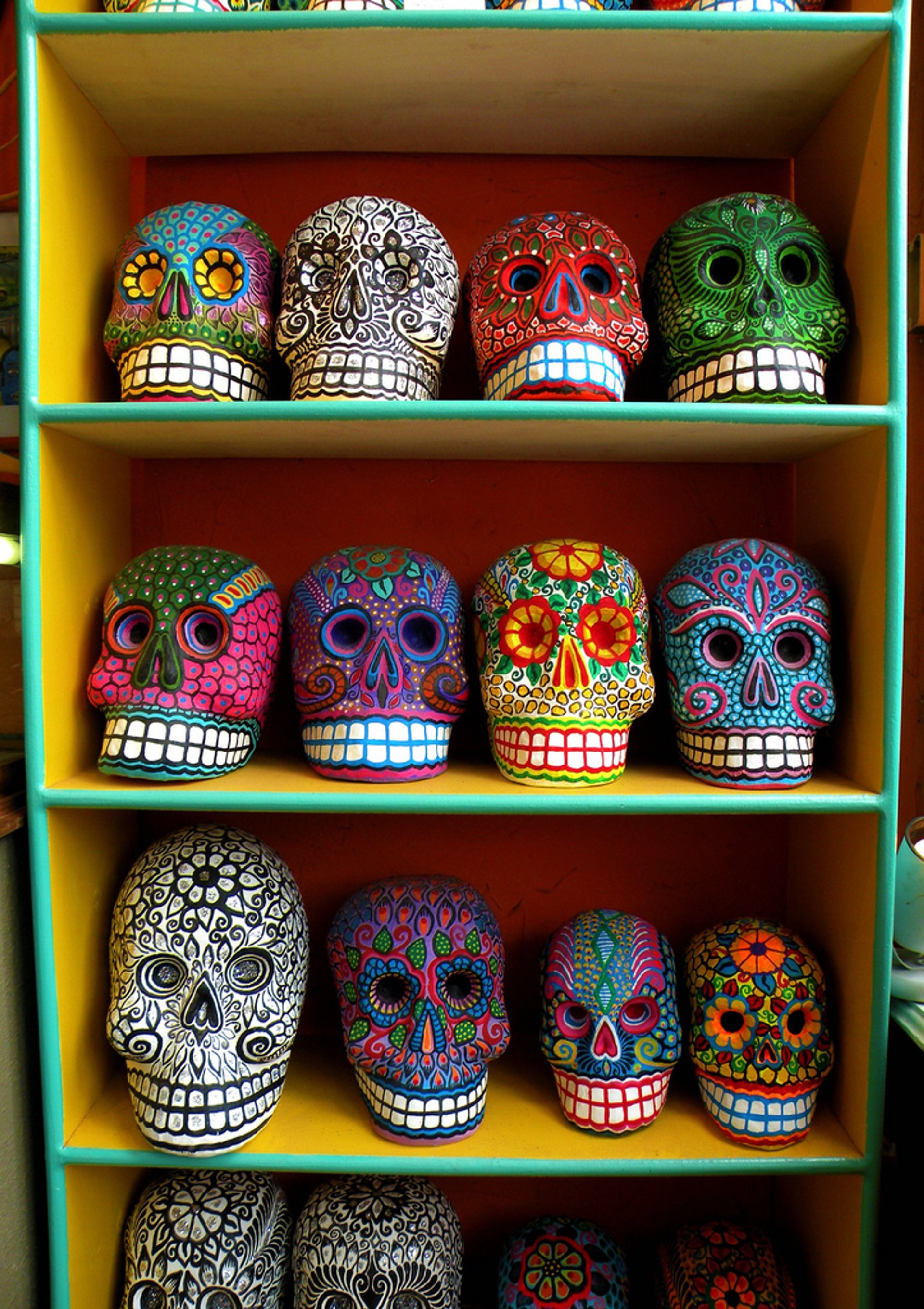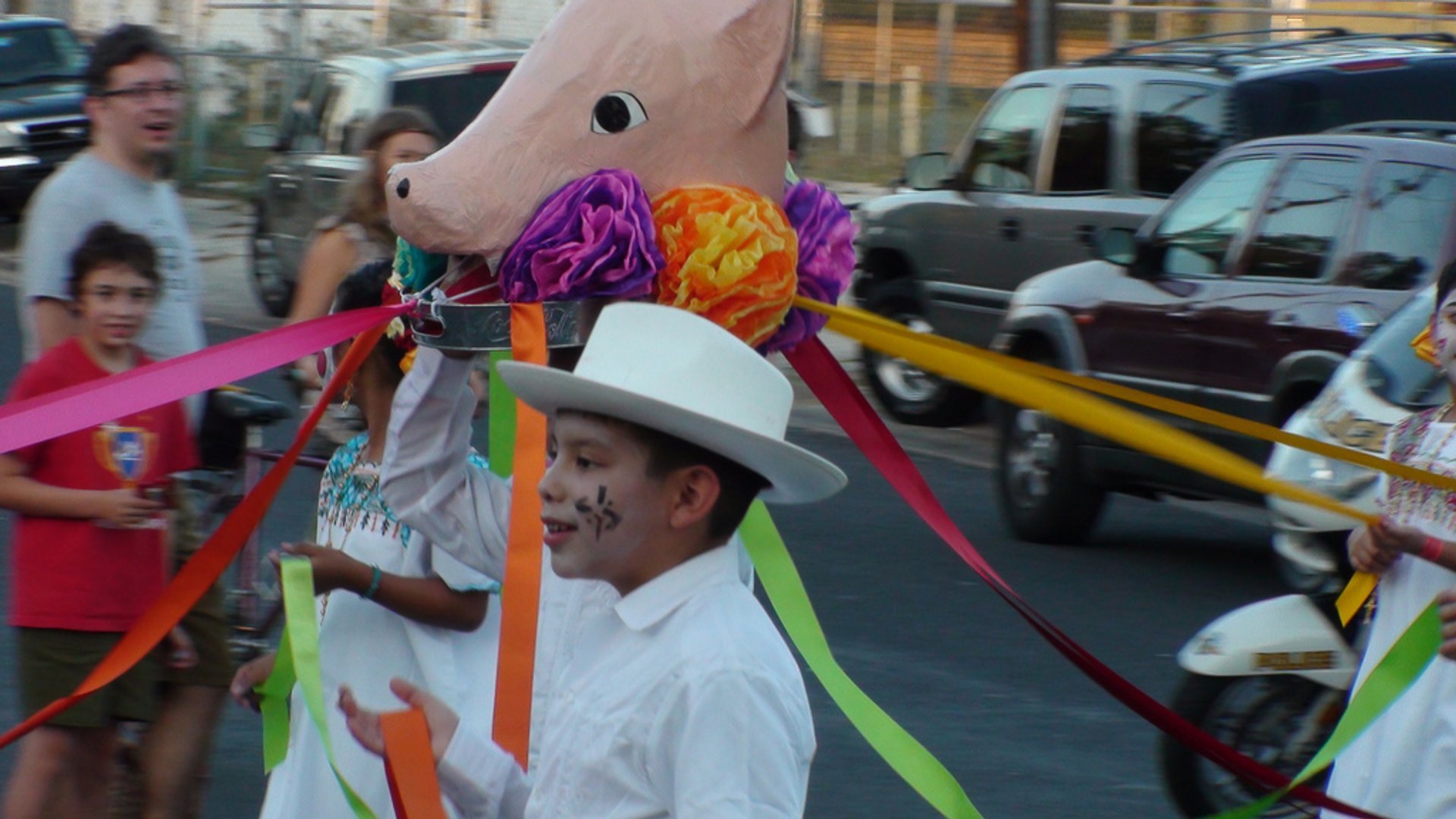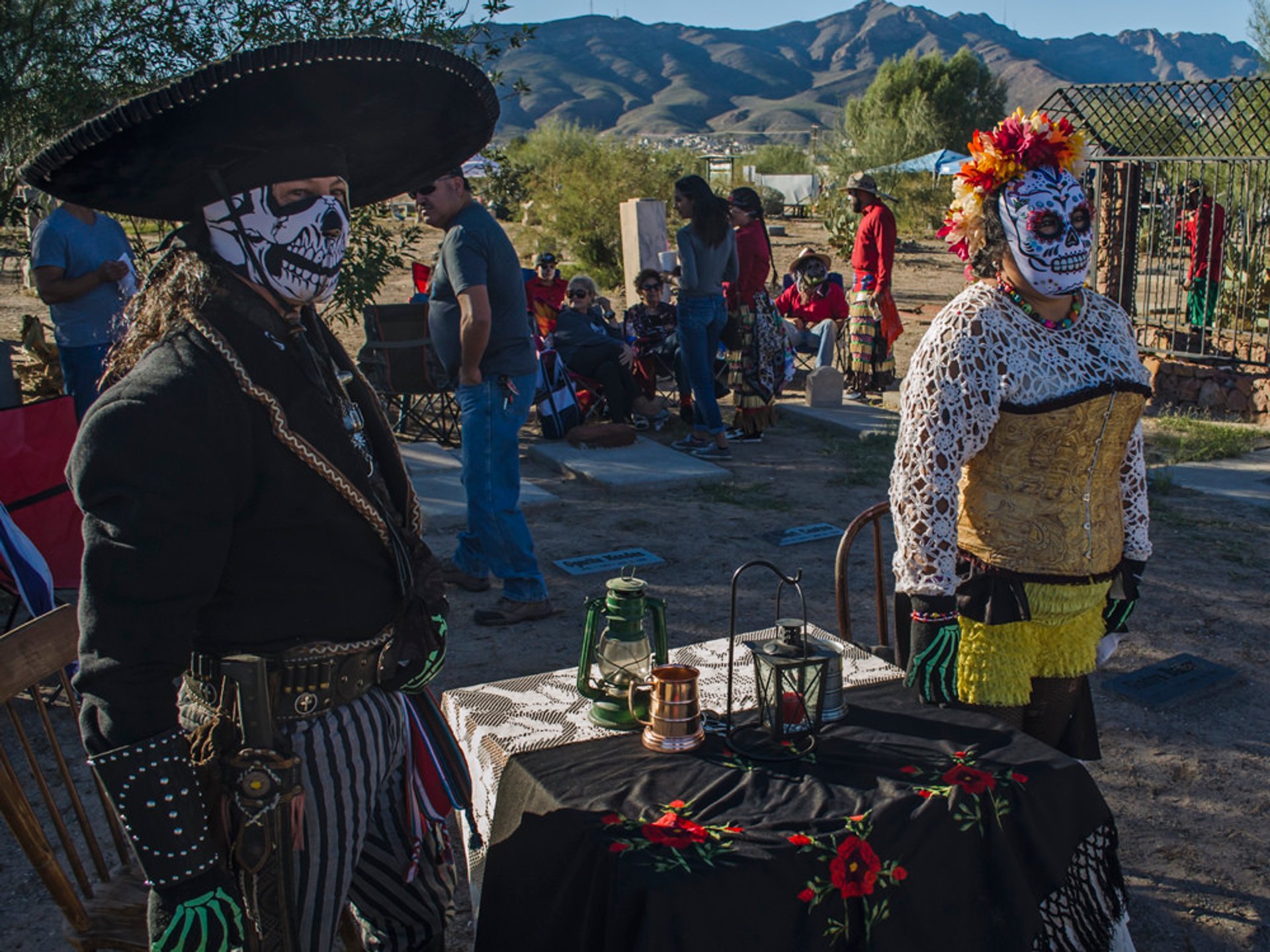 Día de Los Muertos
Featured in
The annual celebration of the Day of the Dead is a combination of striking costumes, music, dancing, parades, games, and activities for all ages and special treats for everyone. The event is mostly celebrated in the South and in the big cities of the Lone Star State. During this two-day festival, everybody can enjoy the lantern-lit twilight parade, coffin race, and salsa cook-off together with colourful street performers and giant skeleton puppets. A large number of vendor booths sell tons of souvenirs, local food, art works, and crafts. Pan de muertos (bread of the dead) and sugar skeletons are traditional treats for this festival.
The tradition of celebrating Day of the Dead has its roots in both Hispanic history and the ancient American world of the Olmec, Maya, and Aztec. It is believed that deceased relatives return to the mortal world for two days to visit people they used to know and loved. To welcome those spirits, the living prepare special altars where they put some food, drinks, candles, photos of the dead, a​nd incense.
The biggest celebration of this event can be seen in the capital city of Austin, Houston, Denton, Port Isabel, and San Antonio.
Find hotels and airbnbs near Día de Los Muertos (Map)
Día de Los Muertos
Featured in