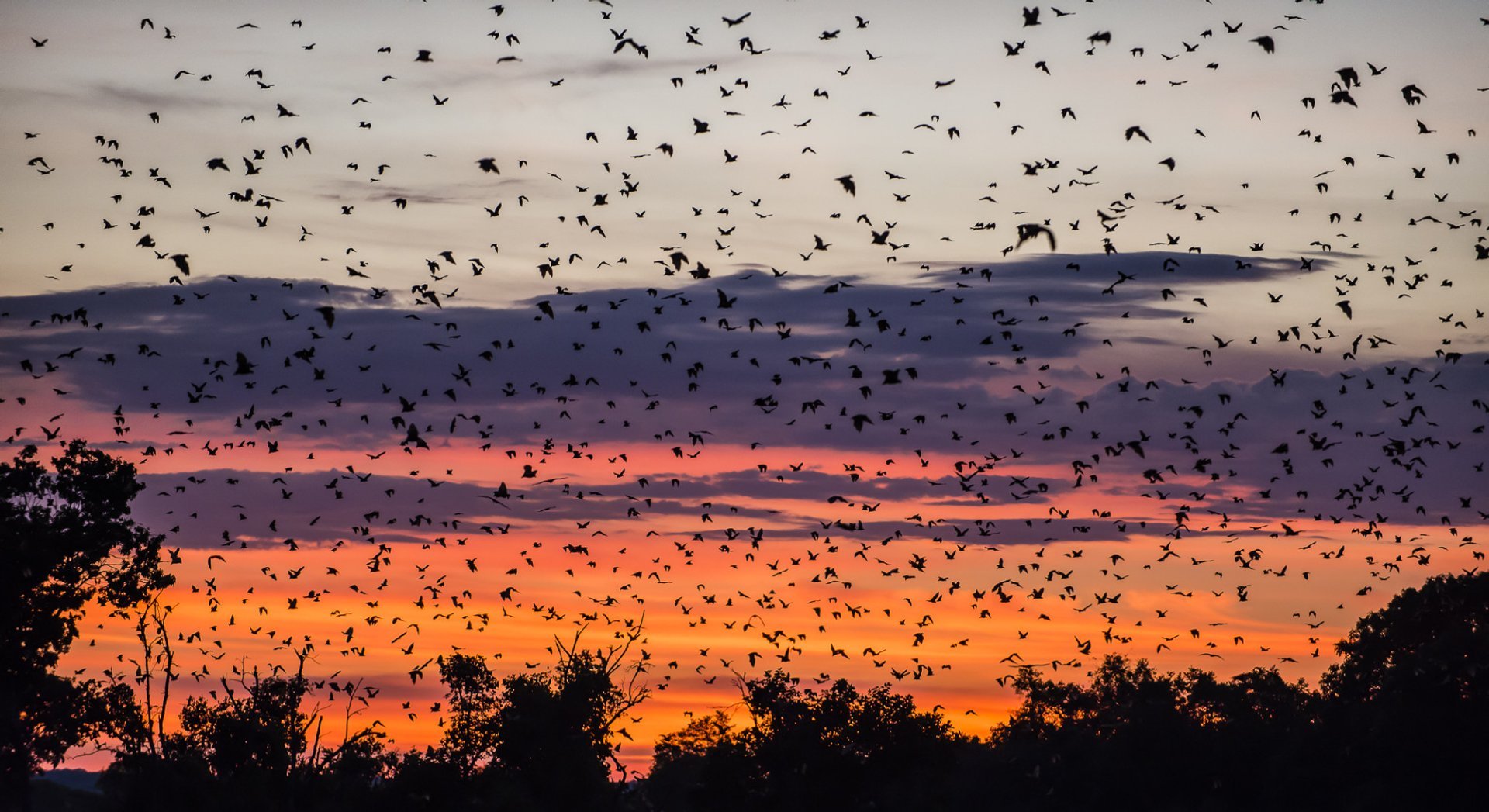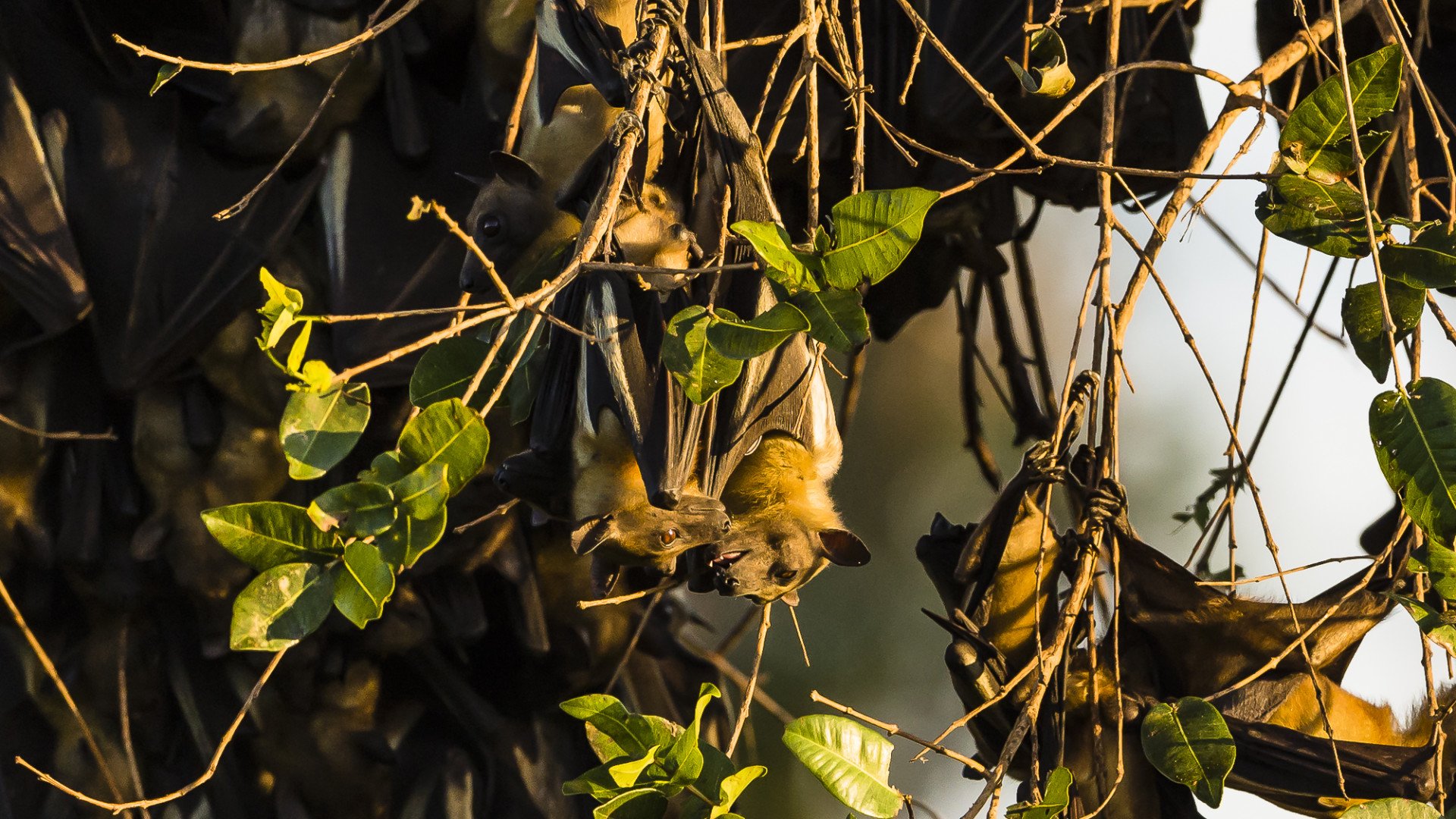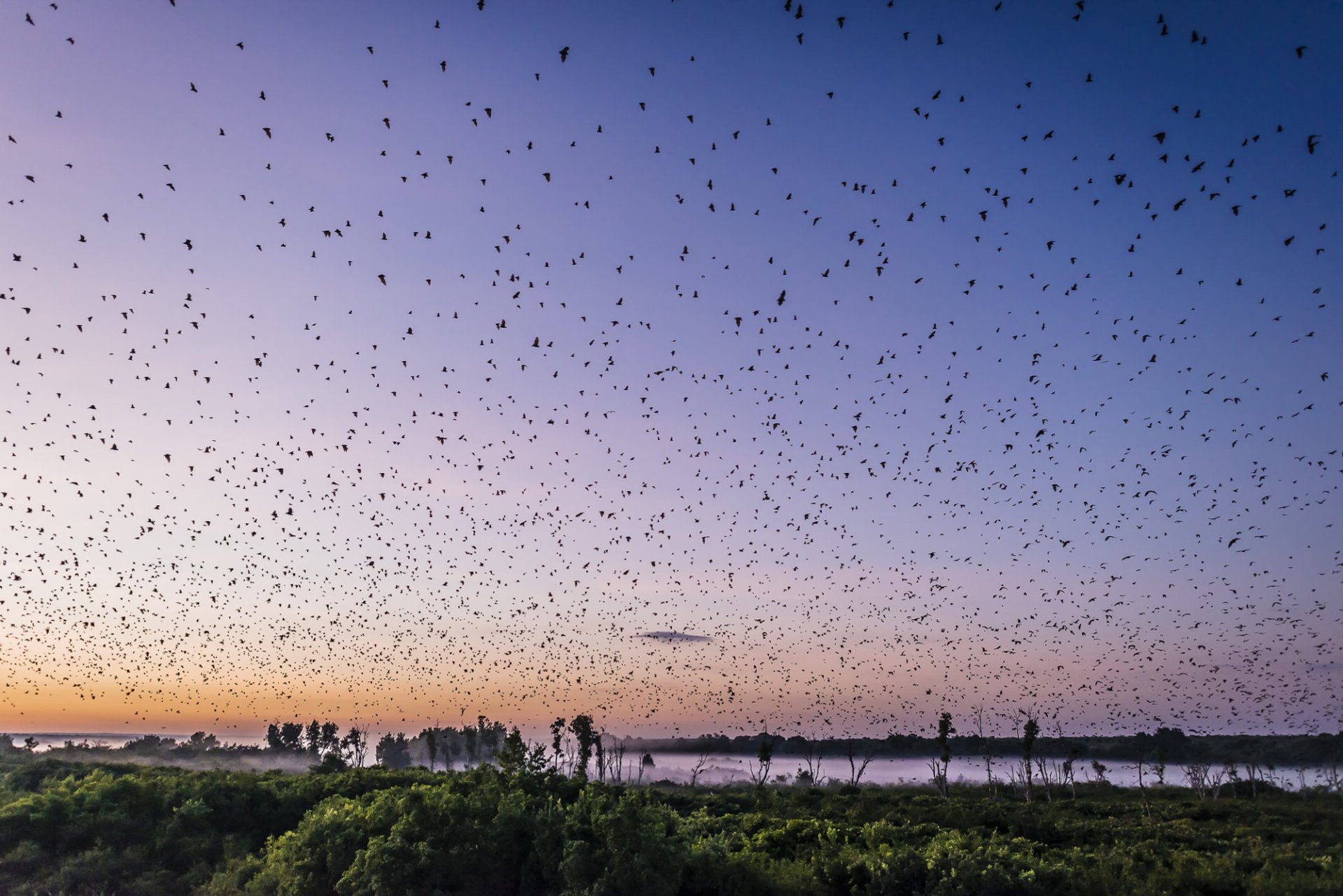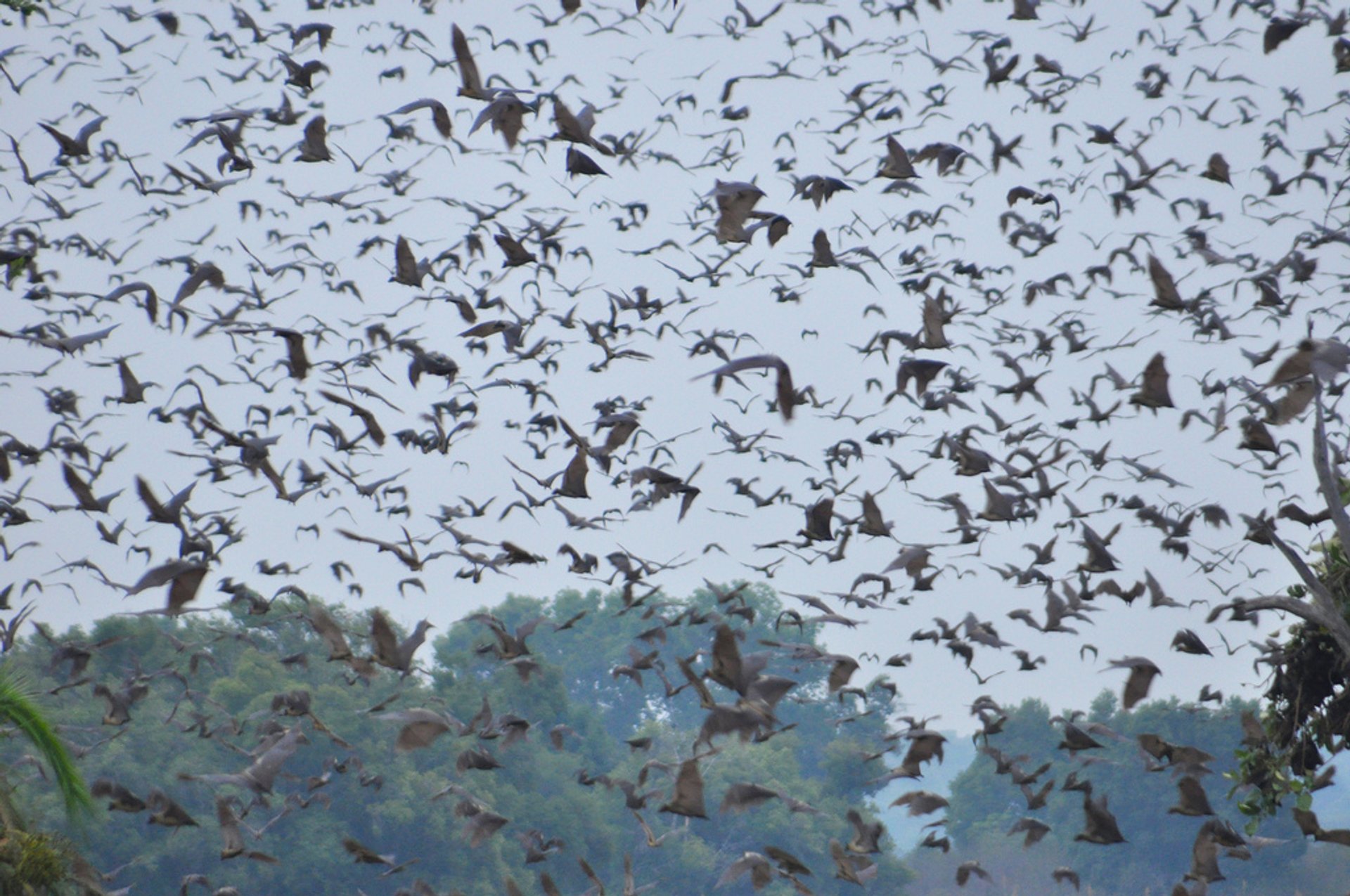 ©
Martin Fromer Nature Photography
Annually up to 10 million fruit bats migrate to Kazanka National Park. This is the world's largest bat migration known so far. Nocturnal mammals love this habitat for its wild fruit that are abundant here in the months of October, November, and December.
Every day as twilight comes this unbelievable mass of bats appear out of nowhere and swoop onto trees, the wild fruit feast lasts until dawn, then they leave into nowhere again, and an eerie morning silence sounds really strange after the nightly noises produced by millions bats.
The bats arrive to Kazanka fruit garden in late October, and remain here till the end of year. November marks the peak time to watch natural phenomenon. Sunsets and sunrises are particularly spectacular.
Find hotels and airbnbs near Bat Migration (Map)