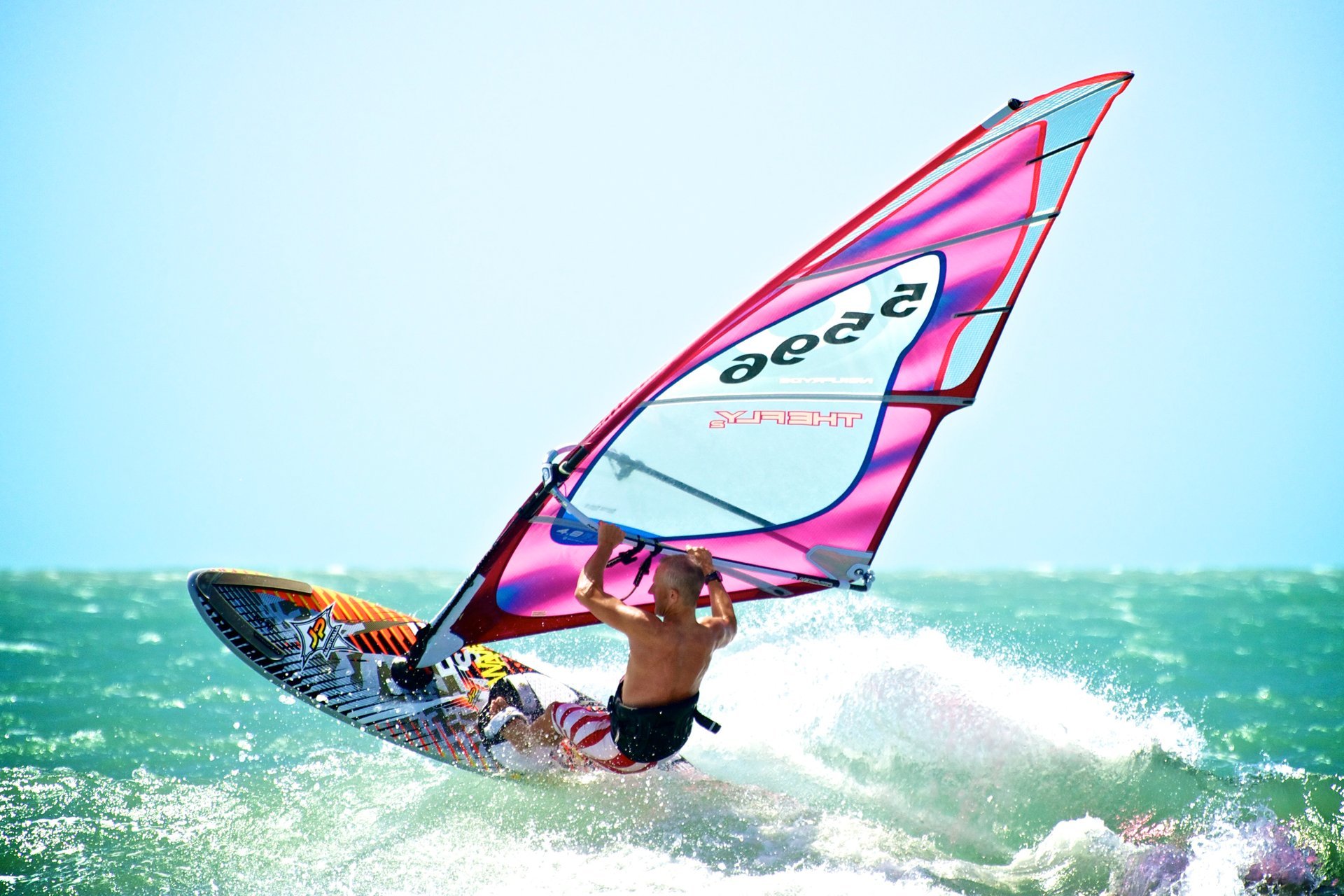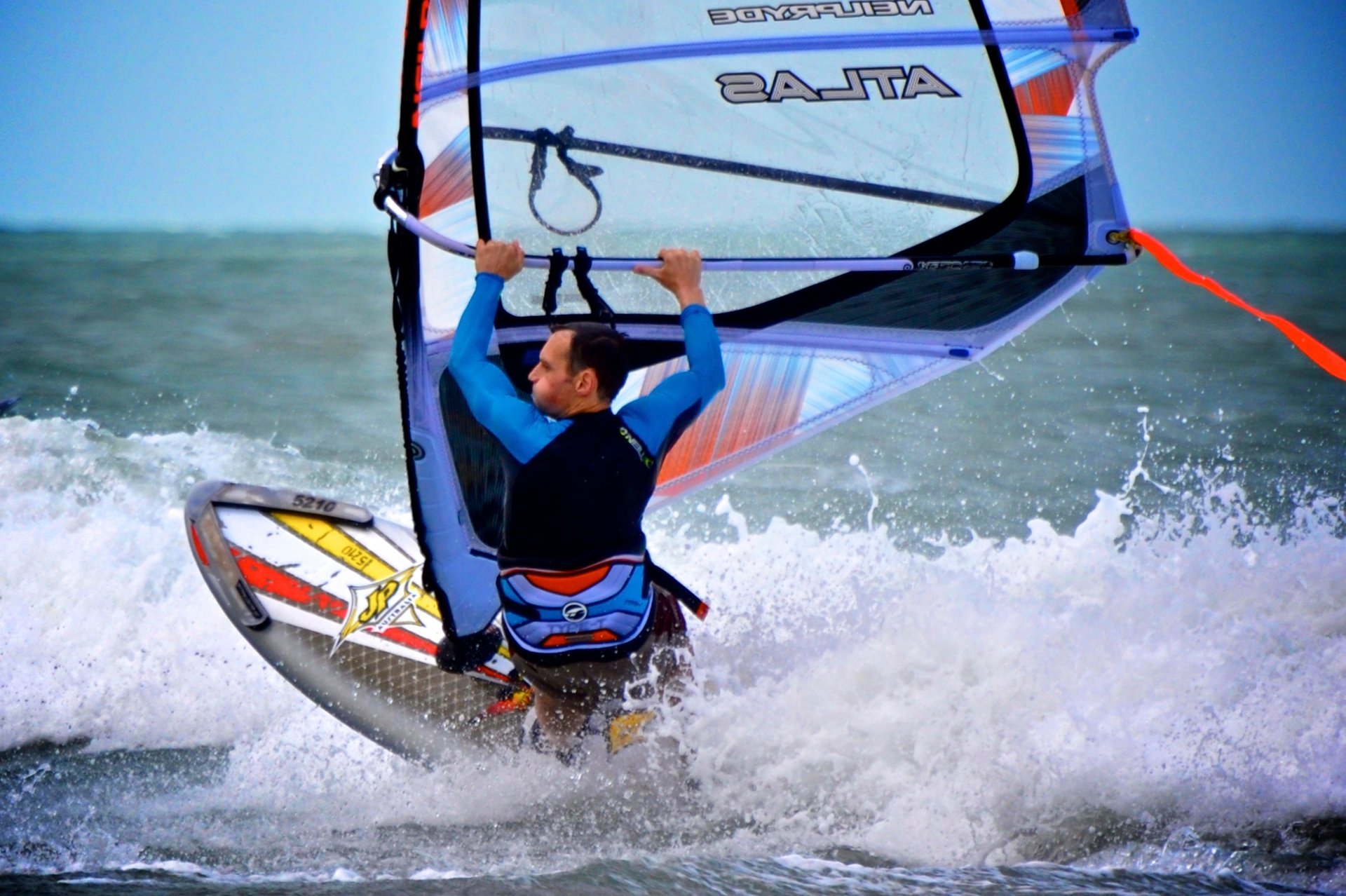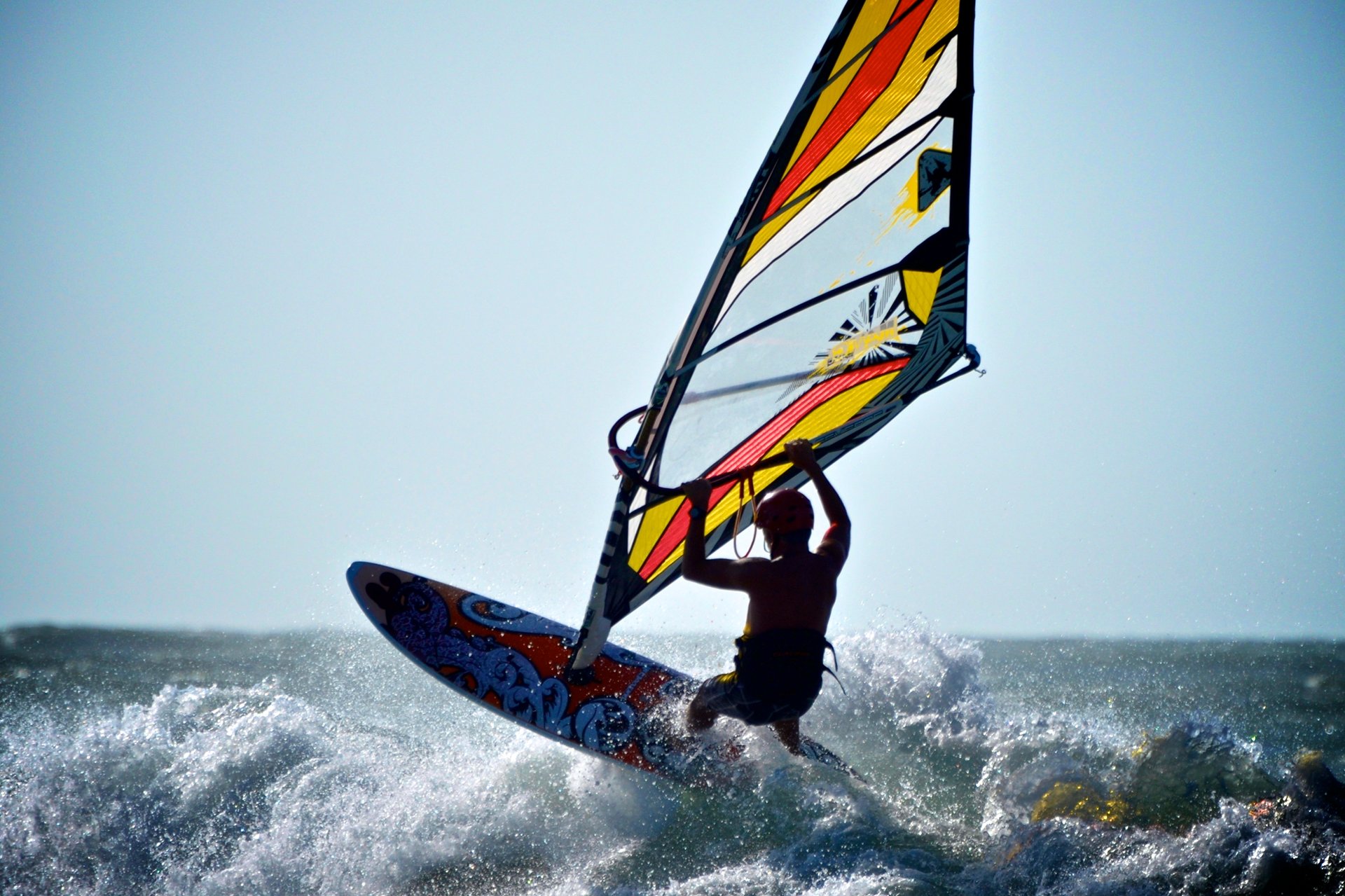 Boasting about 7,500 km (4,660 mi) of coastline Brazil offers amazing opportunities for kitesurfers and windsurfers. Beautiful protected lagoons, famous Southern Atlantic swells, and steady, strong winds make Brazil one of the world's best destinations for wind and water sports. The wind is good from May/June to January/February. While March and April are not so good.
The north of Brazil has the best beaches, and the steadiest winds are for kitesurfing blowing with force of 20-30 knots. Many pro-kiters flock to Ceará coast between Jericoacoara and Fortaleza every year due to excellent winds and weather. Jericoacoara is one of the top world kiting destinations nicknamed Jeri. Suitable for both wave-riders and free-stylers, Jeri has a long spacious beach surrounded by sand dunes.
Paracuru is another famous spot that attracts wave-riders. There is no lagoon here, just the ocean. But waves reaching 2 m (7 ft) high can be amazing. The water is choppy at high tide, and flat at low tide, which is better for beginners. Cumbuco is the spot that is famous for its strong winds, coconut fringed coast and beautiful flat lagoons attracting kitesurfers from Europe and North America. But if the most popular destinations get too busy, it's always possible to move to a smaller place like Taiba, also located in the state of Ceará, but cheaper and quieter than Cumbuco or Jericoacoara.
Lagoa do Cauipe, is another sweet spot for kiters located not far from Cumbuco. A beautiful lagoon is a real Mecca for wind junkies with plenty of shops, cafes, and bars with kitesurfing themes. Atins in the state of Maranhão is located near the Lençois Maranhenses National Park, a unique dune and lagoon ecosystem, perfect for beginner kitesurfers searching for flat water.
Impressive Atlantic swells, stable winds, and natural beauty make Brazil perfect for windsurfing. The town of Prea, in 10 km (6 mi) south-east of Jericoacoara, is especially favored by windsurfers for steady winds from June to January. However, due to choppy water, especially with high tide, Prea is not suitable for beginners. Icaraizinho is a quieter place in the same area as Prea. It offers better conditions for beginners and slower winds.
São Miguel do Gostoso near the city of Natal in the state of Rio Grande do Norte is a new windsurfing destination, offering the same good conditions with four beaches, flat water, protected by reefs and waves of about one meter. The wind is the strongest from September to March: from 15 to 30 knots.
Rio de Janeiro also is famous for its windsurfing schools and rentals. You can find them at most of the city's beaches. Praia do Pepe boasting big waves and winds reaching 25 knots is a favorite for local windsurfers.
If you are based in Rio, Buzios is another good windsurfing destination to explore. It is located in 175 km (109 mi) from Rio. Ferradura and Tartaruga Beaches are suitable for beginners. Rasa, Manguinhos, and Geriba will suit experienced riders. Barra de Lagoa is another great beach destination accessible from Rio with dozens of rentals and windsurfing schools to choose from.
Find hotels and airbnbs near Kitesurfing and Windsurfing (Map)