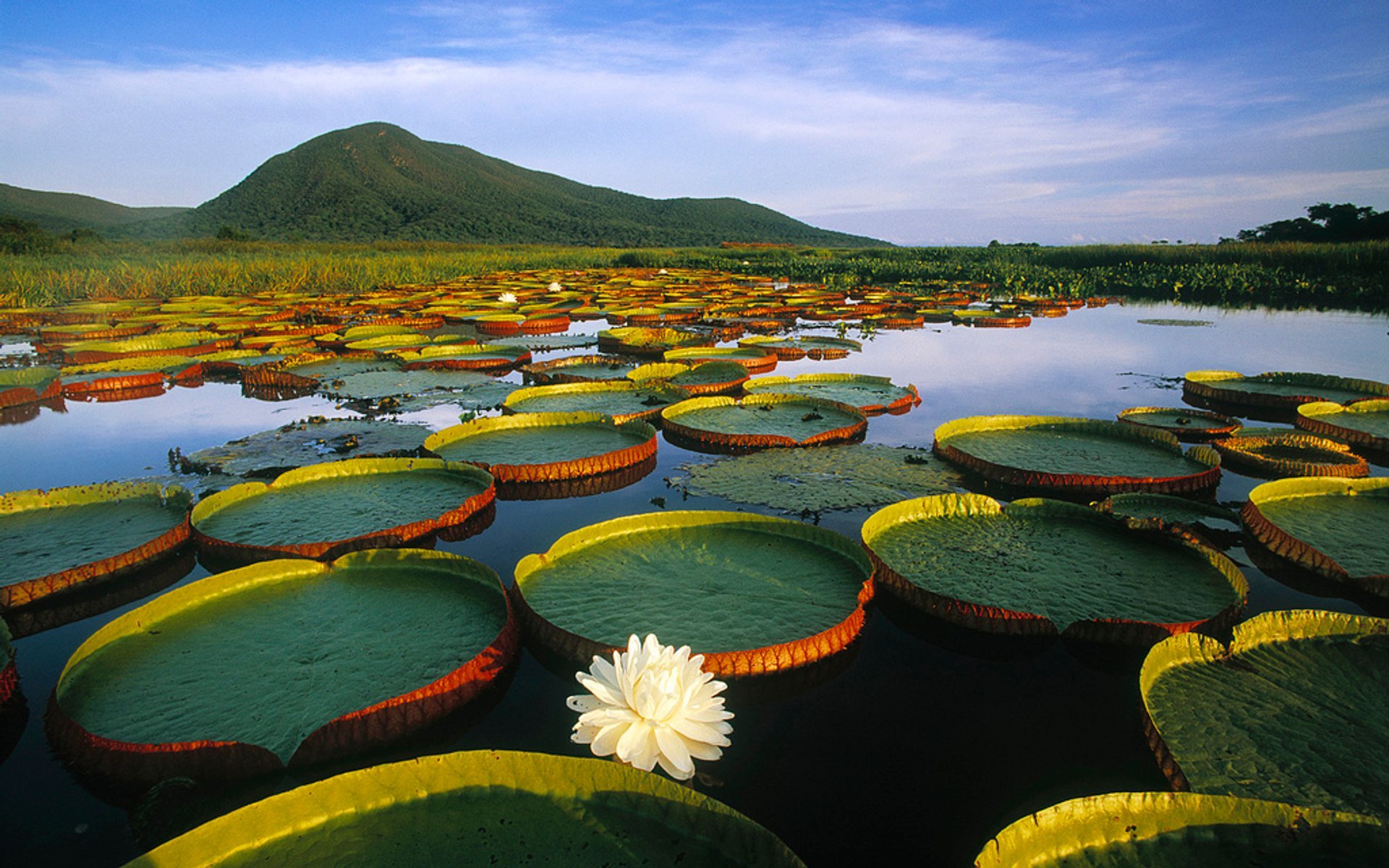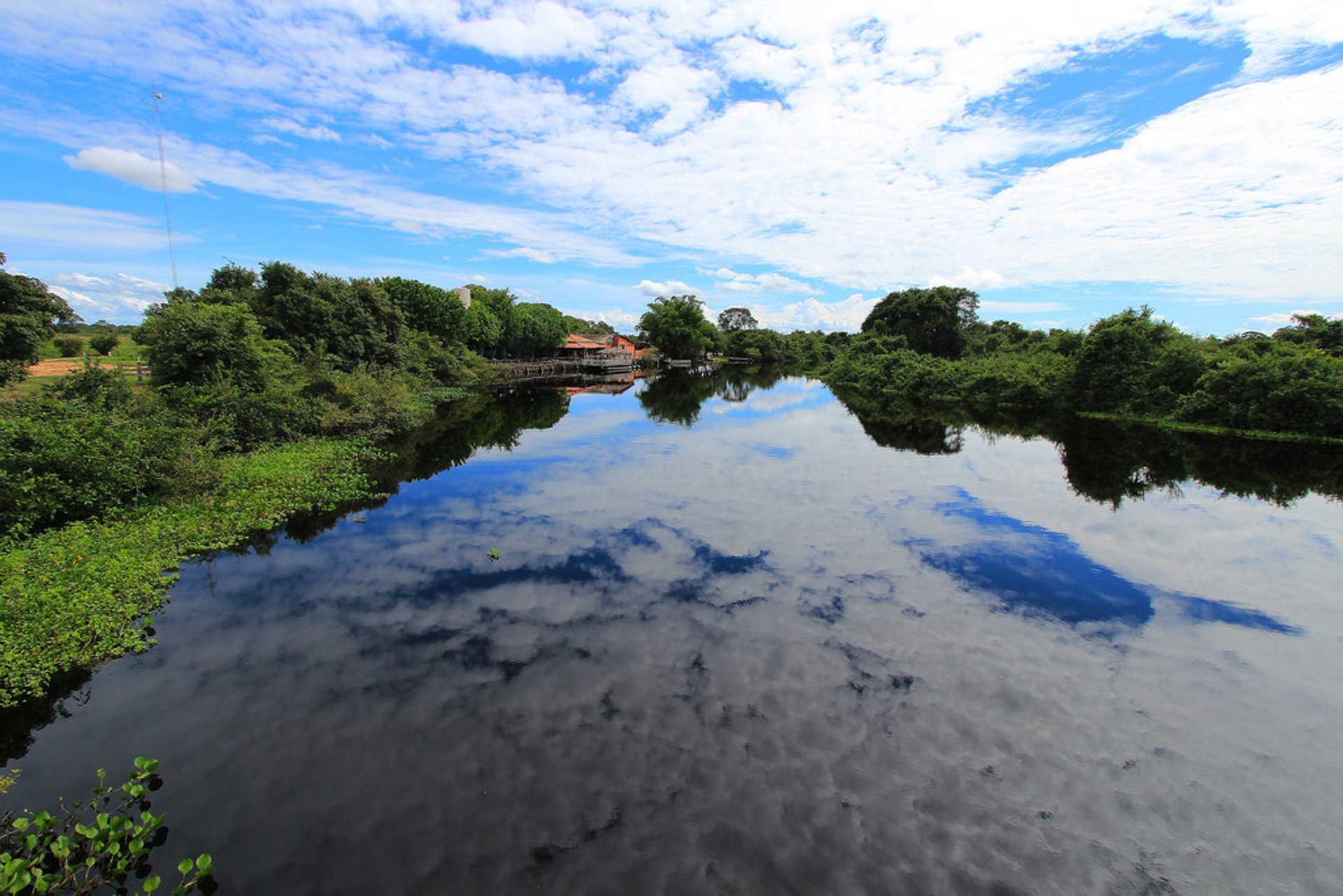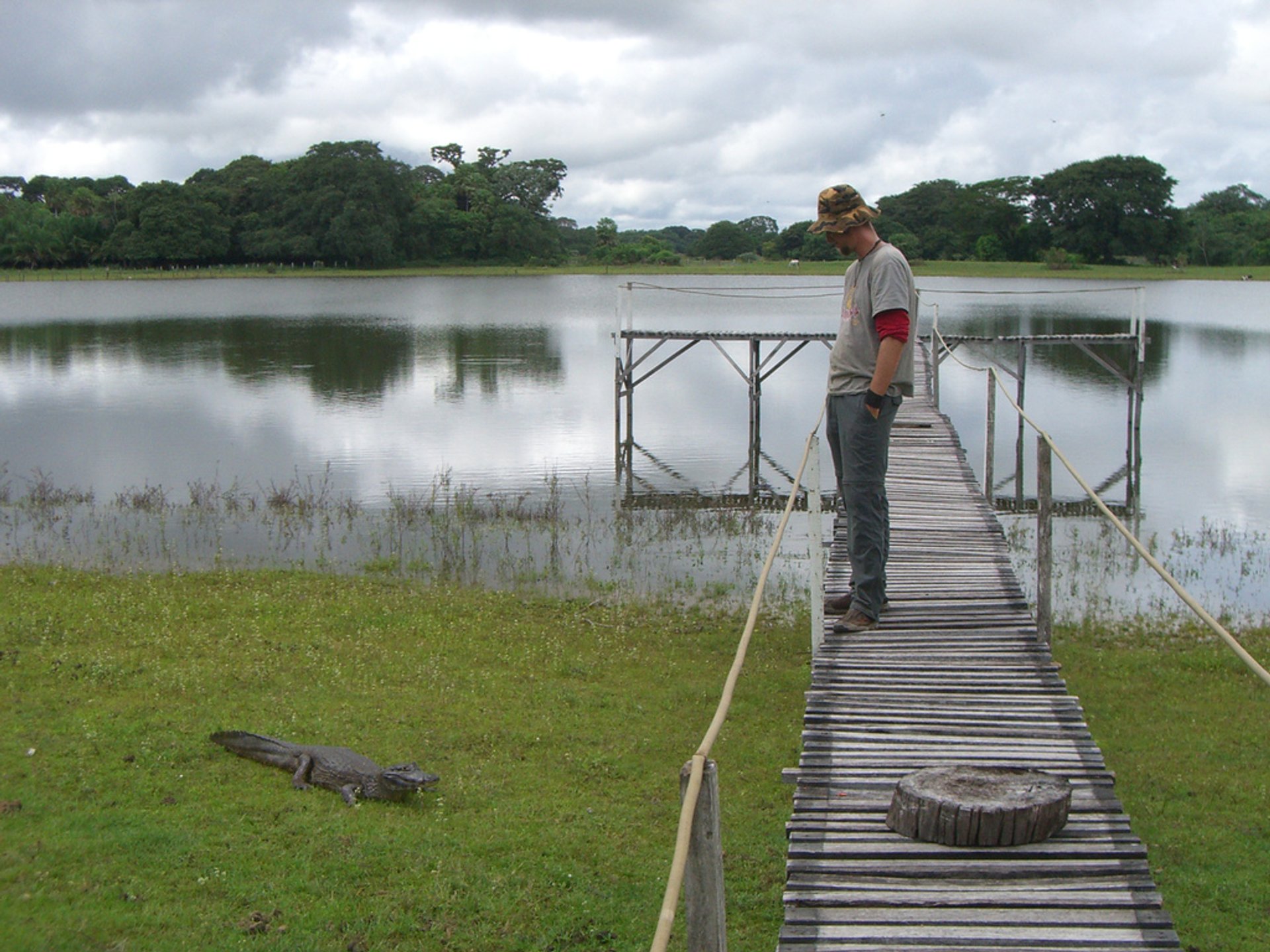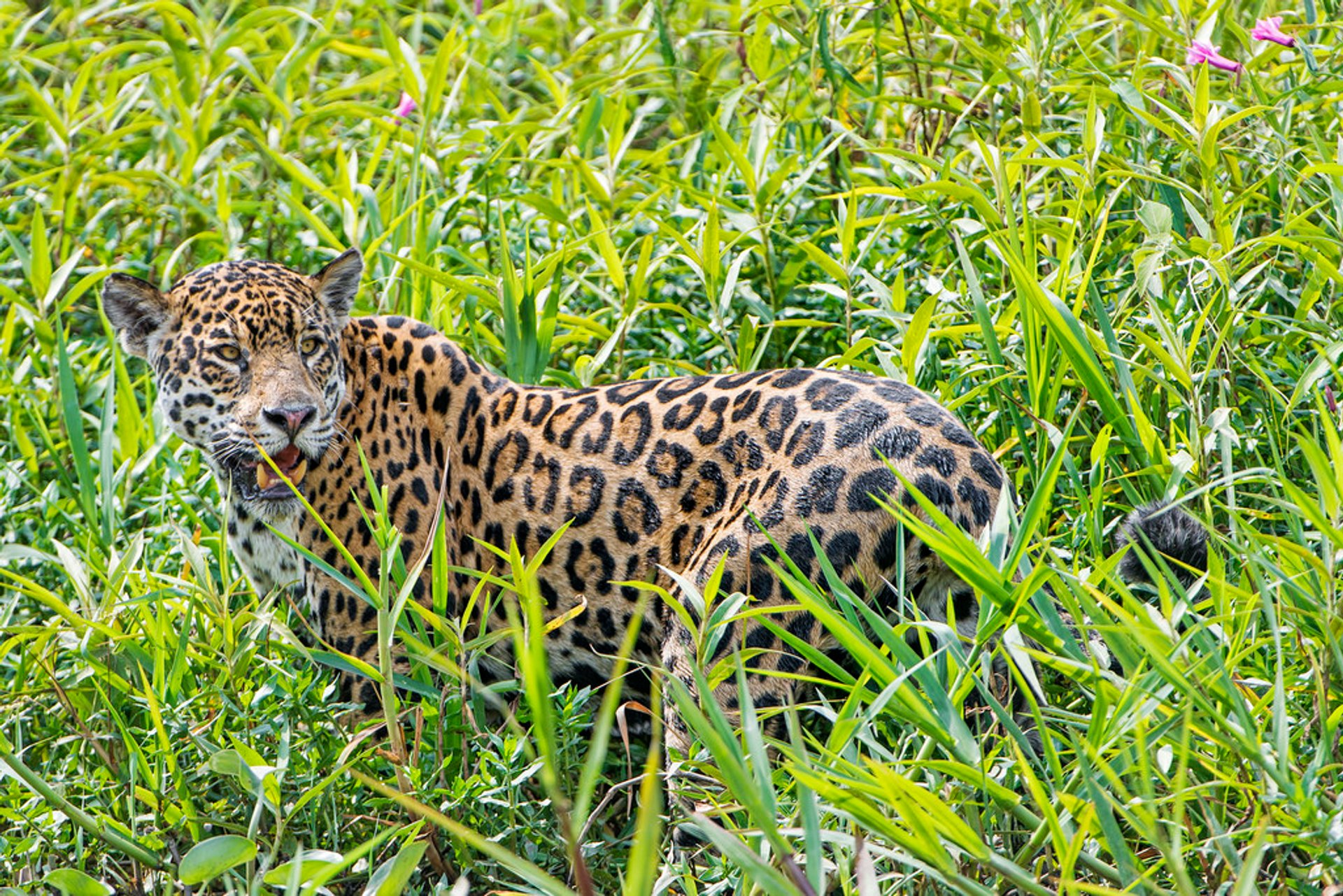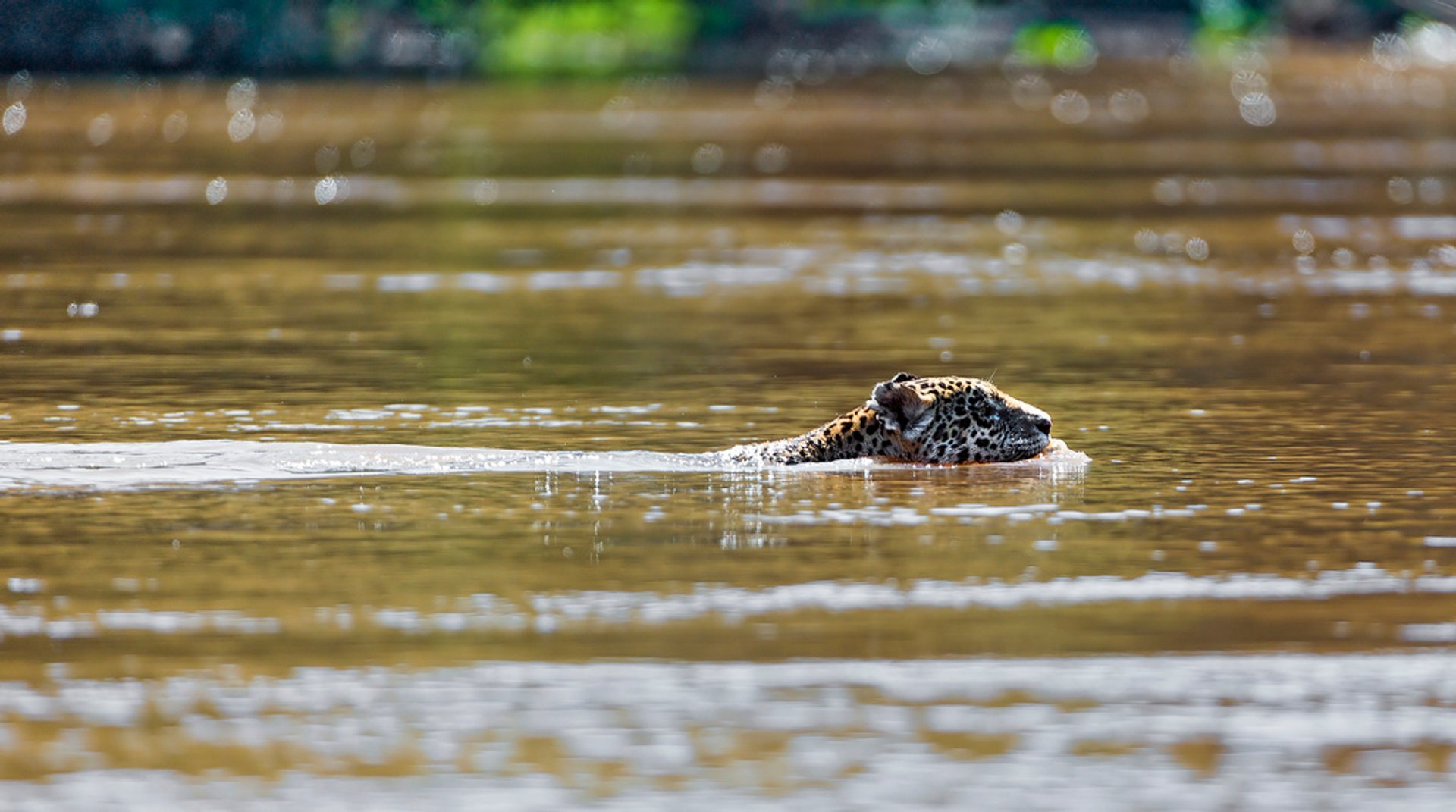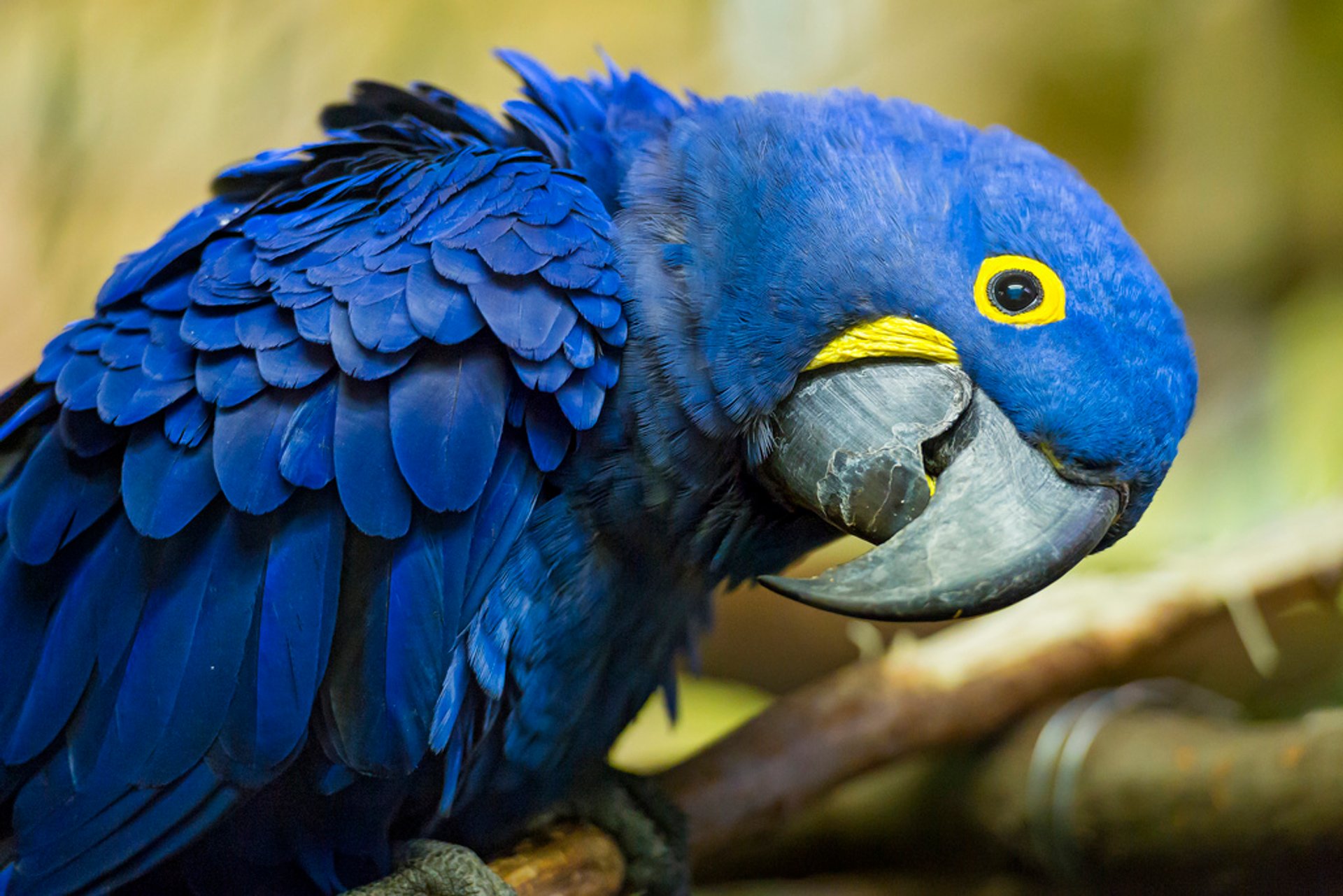 An area of around 170,500 sq km turns into a vast aquatic maze during the rainy season. From November till March, the rivers overflow their banks and the lowlands of the Pantanal get covered with water. Hundreds of lakes and swamps emerge separated by areas of higher ground. Even in April–September when the rainy season is over the area does not drain off fully, but it's the best time to visit Pantanal as most of the areas are accessible.
The Pantanal extends to Paraguay and Bolivia, but mainly it occupies Brazil states of Mato Grosso do Sul and Mato Grosso. You may start exploring it from Campo Grande and Cuiabá—the key gateways for Pantanal Matogrossense National Park.
The main attractions of the Pantanal conservation area are flora and fauna. It hosts approximately 4,700 species, some of which are facing the risk of extinction.
Depending on the month when you arrive you may have different insights into the wildlife. Thus, to spy on a Jaguar you have to visit the Pantanal between June and November.
But no matter when you come, you won't get disappointed as the wetland would introduce you to macaw, marsh deer, ocelot, giant armadillo, and other endangered species.
Find hotels and airbnbs near Pantanal (Map)