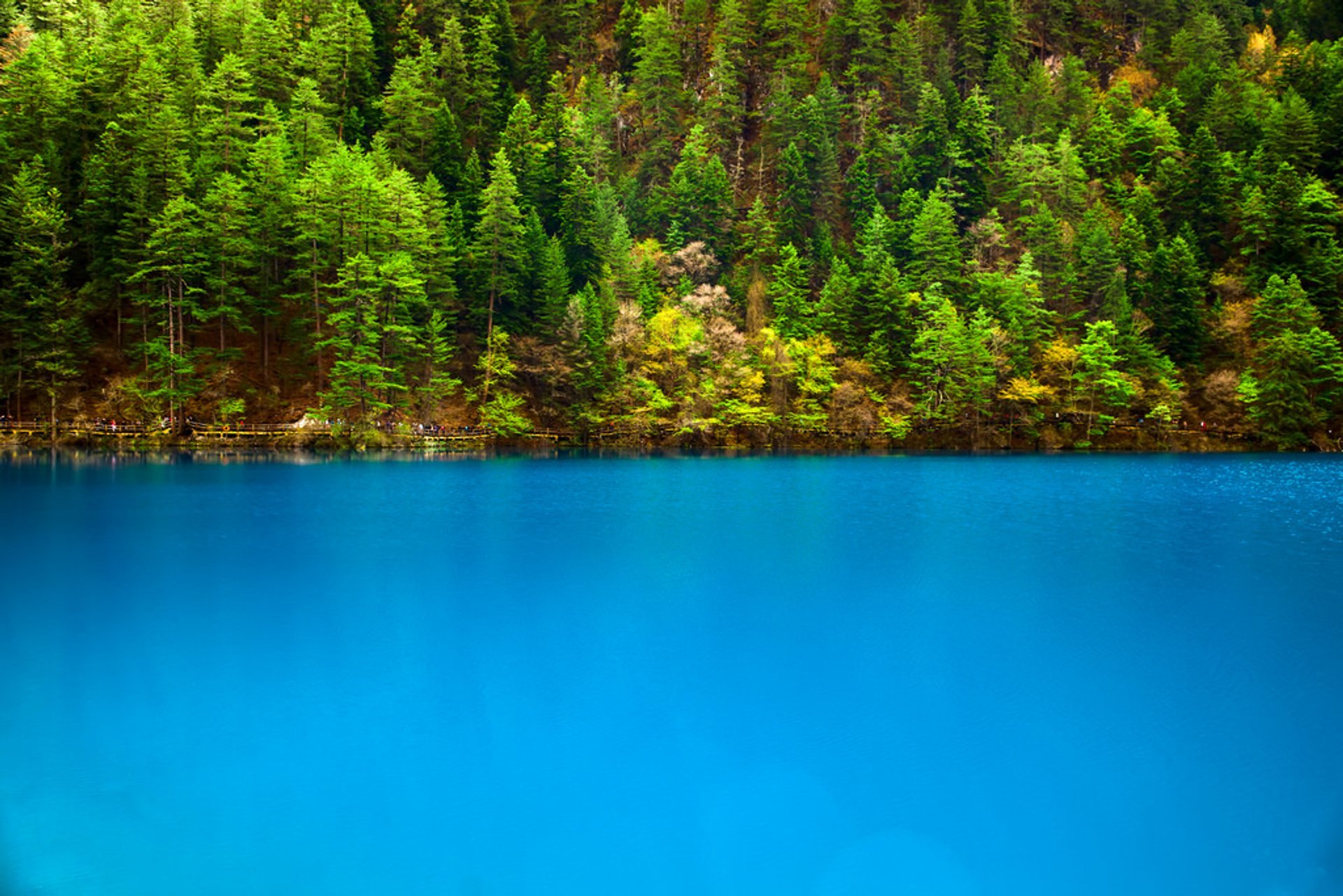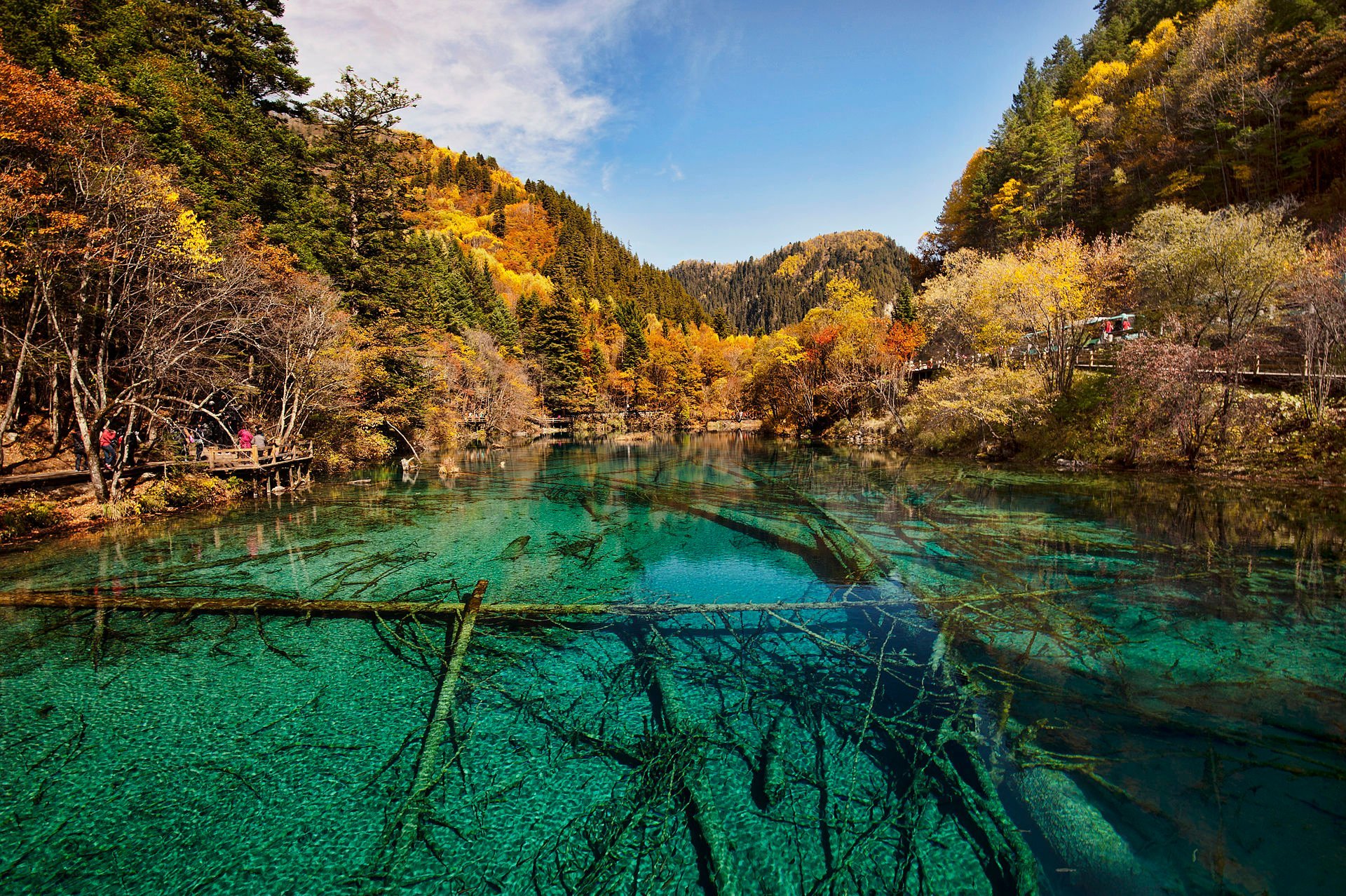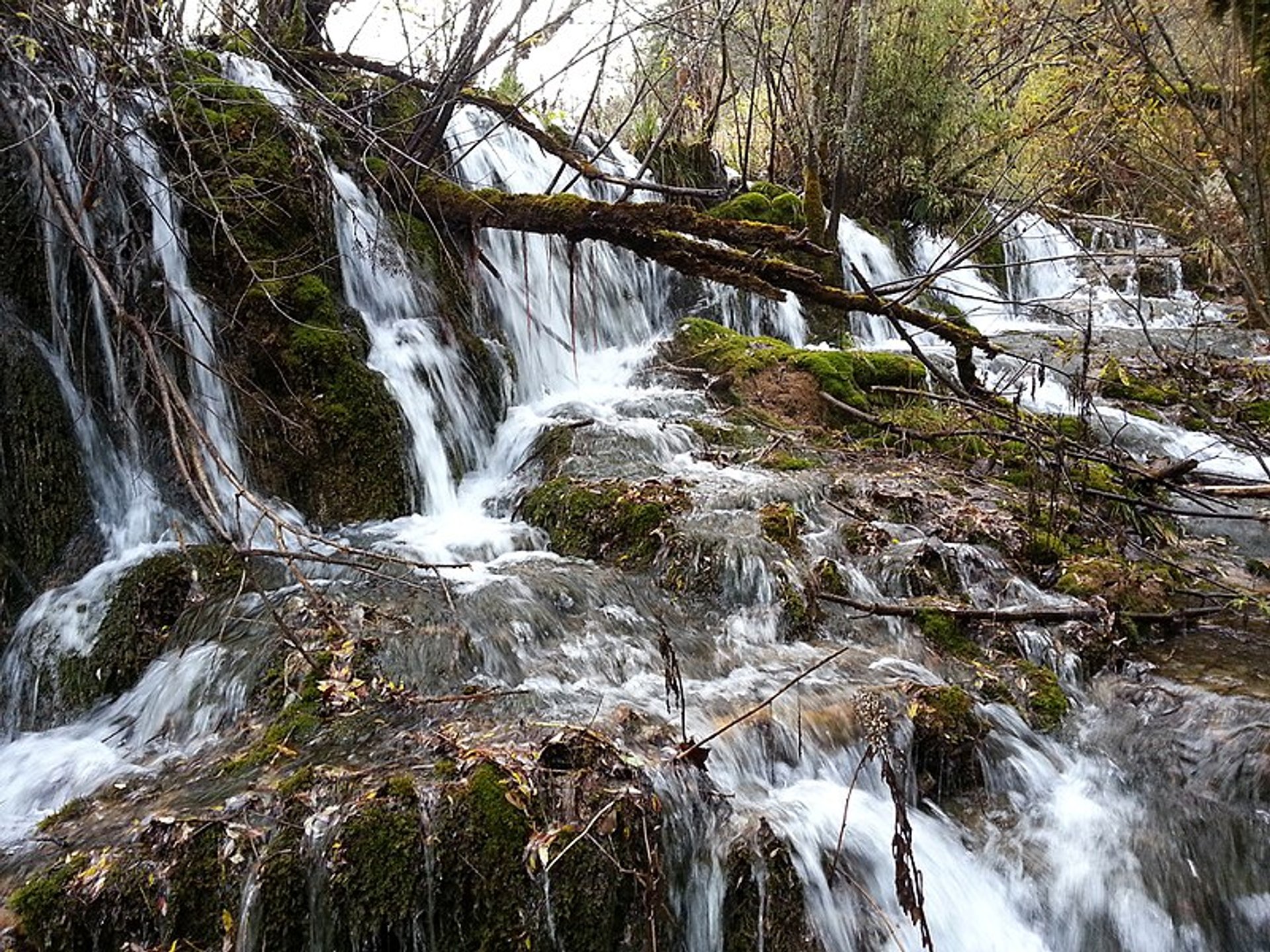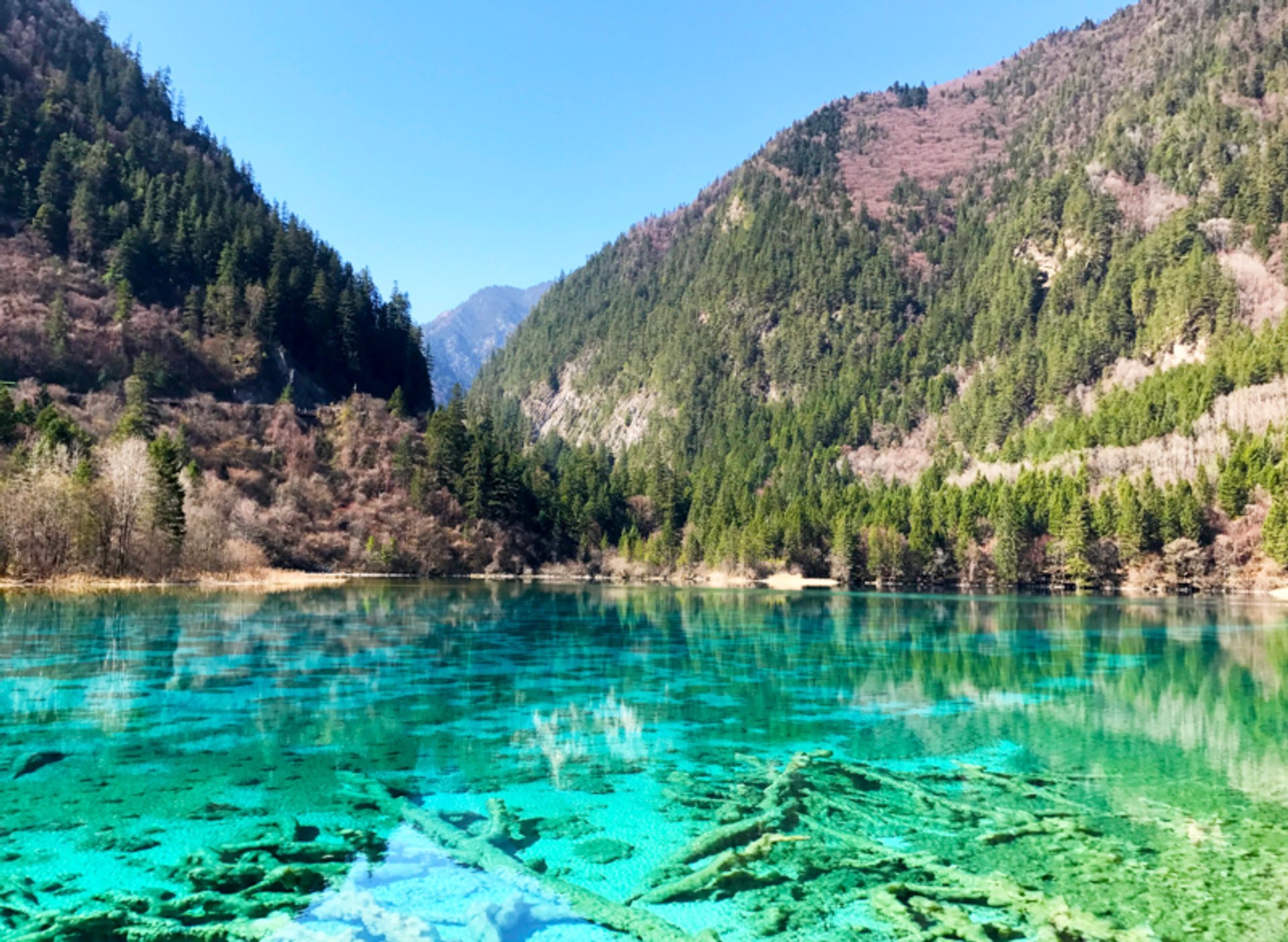 Jiuzhai Valley is considered to be one of earth's wonderlands. You will find no equal beauty elsewhere.
Jiuzhaigou is a national park and nature reserve in the north Sichuan Province of China. The long valley of Jiuzhaigou has been inscribed as a World Heritage Site since 1992 and a World Biosphere Reserve since 1997. Being a part of the Min Mountains, the Jiuzhaigou valley stretches over 72,000 hectares, and its elevation ranges from 2 to 4.5 km.
Jiuzhaigou takes its name from the nine Tibetan villages along its length of the valley. Literally, Jiuzhaigou means "Nine Village Valley", and until 1975 this area was not only inaccessible but also little known. The Chinese government banned extensive logging in 1979 and declared the area a national park in 1982.
Jiuzhaigou Valley National Park is a tremendous natural masterpiece with dreamlike scenery, combining colourful lakes, multi-level waterfalls, picturesque snow-capped peaks, verdant forests, and the folk customs of the Qiang and Tibetan peoples. There is even a legend of the deity of a mountain named Dago who had a crush on the goddess Semo long long ago, and he gave her a mirror that was made from wind and cloud. The devil then appeared breaking Semo's mirror into 108 pieces. The shatters fell down to the earth and then evolved into 108 colourful lakes.
The best advice would be to visit Jiuzhaigou in autumn, especially in September and October when the Jiuzhaigou Valley enjoys its most beautiful colours. October 15 to 30 is also known as the golden time for viewing the leaves. March till the end of May is another good time in the park, as the sunlight is strong and the rivers swell. But, if you choose winter, you won't be disappointed, as the snow scenery of Jiuzhaigou is more than attractive as well.
Find hotels and airbnbs near Jiuzhaigou Valley National Park (Map)