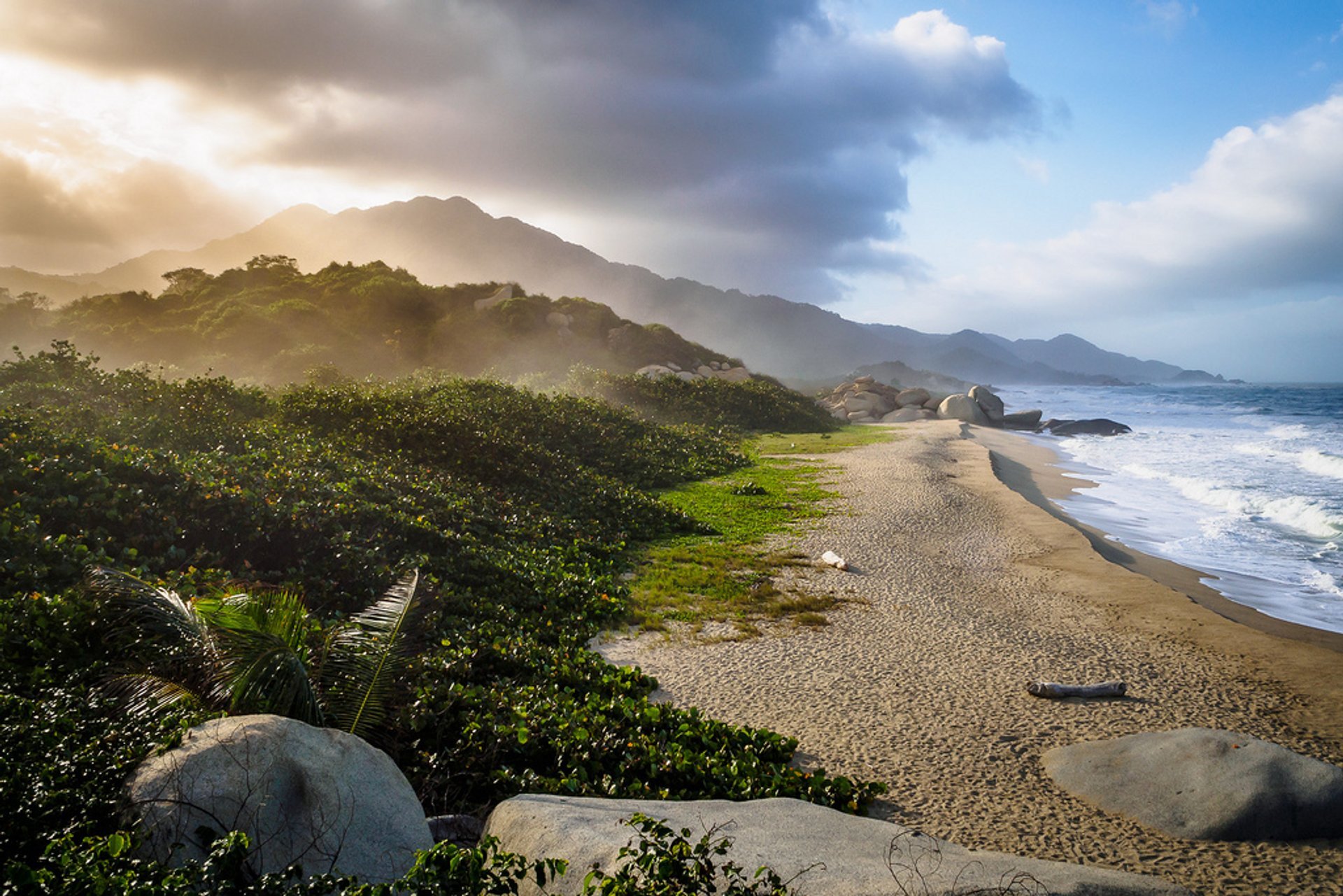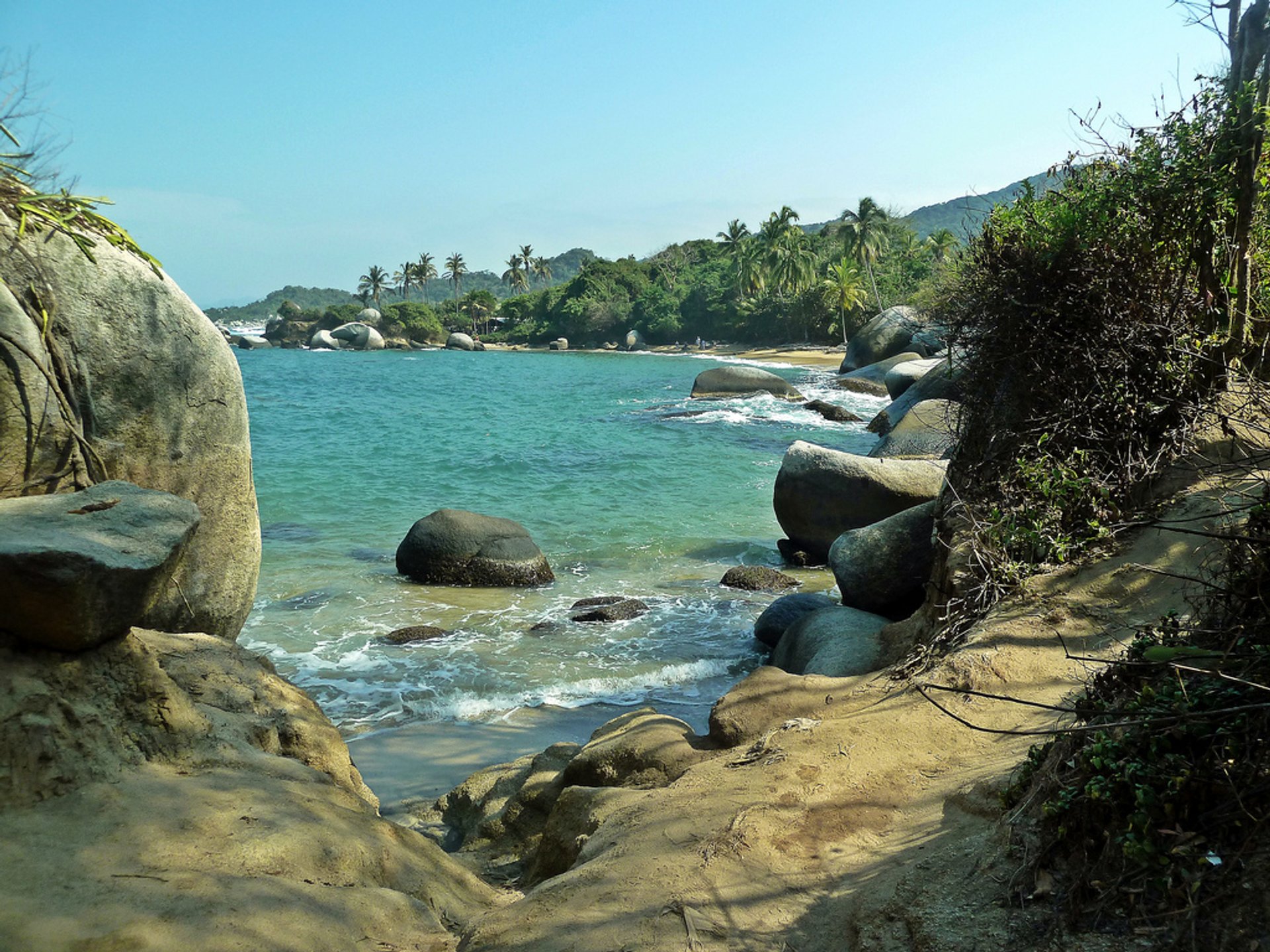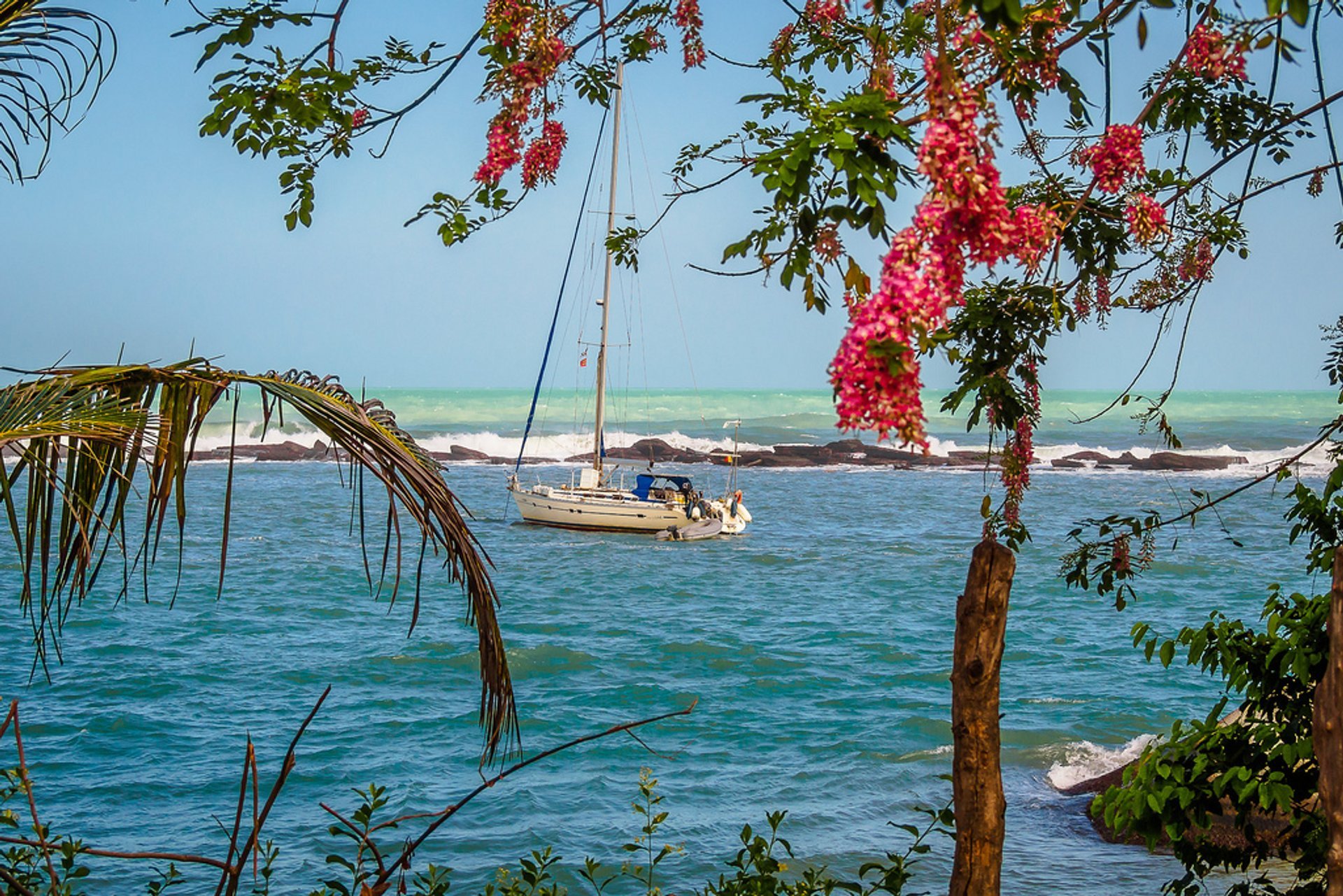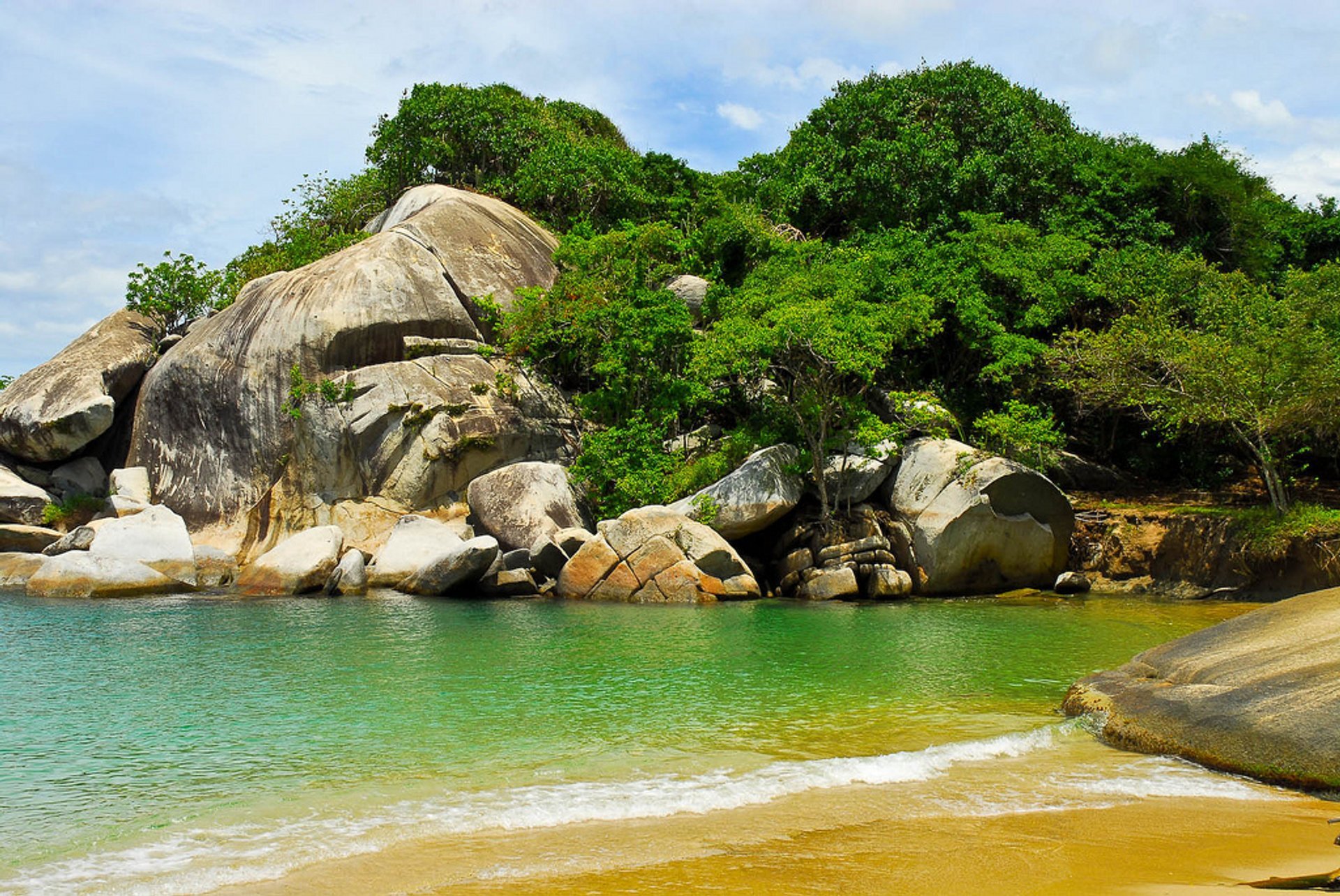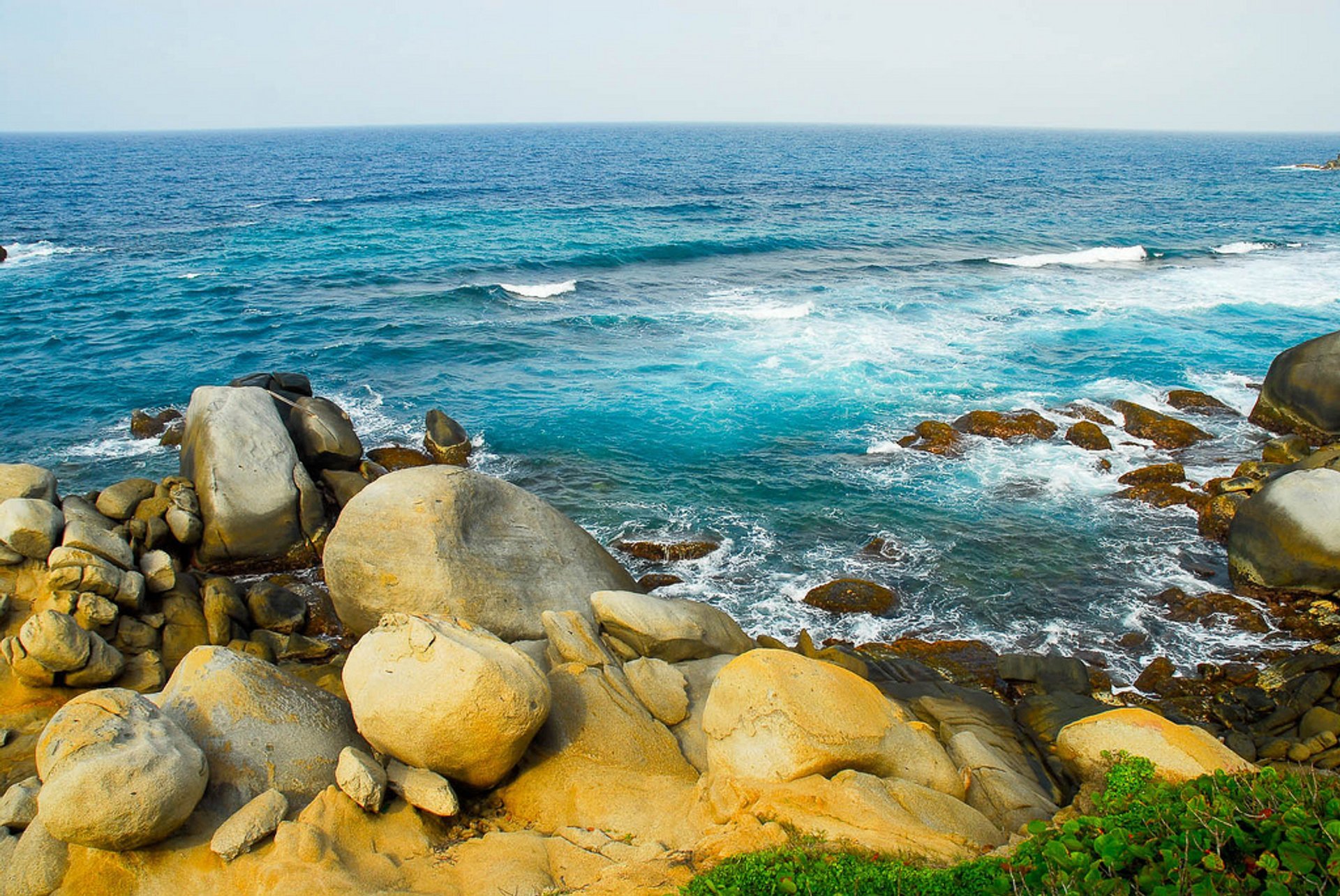 Playa de Arrecifes, Santa Marta - Colombia
See accommodations nearby
Tayrona National Park is a natural jewel of Columbia. There are a few ways to get to the beachfront area: you can hike, ride a horse, or take a boat from Cabo San Juan to the small fishing village Taganga. There are many beautiful beaches: Arrecifes, Cabo San Juan de Guia, Canaveral, La Piscina, and even a nudist beach.
Arrecifes is a great place to sunbathe, enjoy the beautiful sunset, play football, and do yoga. The views are stunning, but you can't swim there, it's too dangerous.
Cabo San Juan de Guia is one of the most popular places where you can swim and try delicious traditional meals. La Piscina beach is also suitable for swimming. Besides, it's the best beach for snorkeling. You can see sand sharks, blue tangs, blowfish, and sea turtles.
If you prefer to sunbathe naked, the nudist beach is perfect for you. Plus, here you can swim as well. Besides swimming and sunbathing at the Tayrona National Park, you can enjoy hiking. There are lots of monkeys, iguanas, and bats. The views are amazing, and it may seem like every 10 minutes, the scenery is changing, from jungle to beaches.
While hiking, you can explore lost cities and find indigenous settlements. The best time for hiking is at dusk or dawn, as animals are more active. Generally, there are lots of options to stay in the park overnight. You can sleep in tents or treehouse hammocks. Also, there are different types of hotel accommodations.
Although you can visit Tayrona National Park year-round, the period between June and September is a peak season with higher prices. So choose the ideal mix of smaller crowds and dry weather from February to March as the best time to visit the park.
Find hotels and airbnbs near Tayrona National Park (Map)