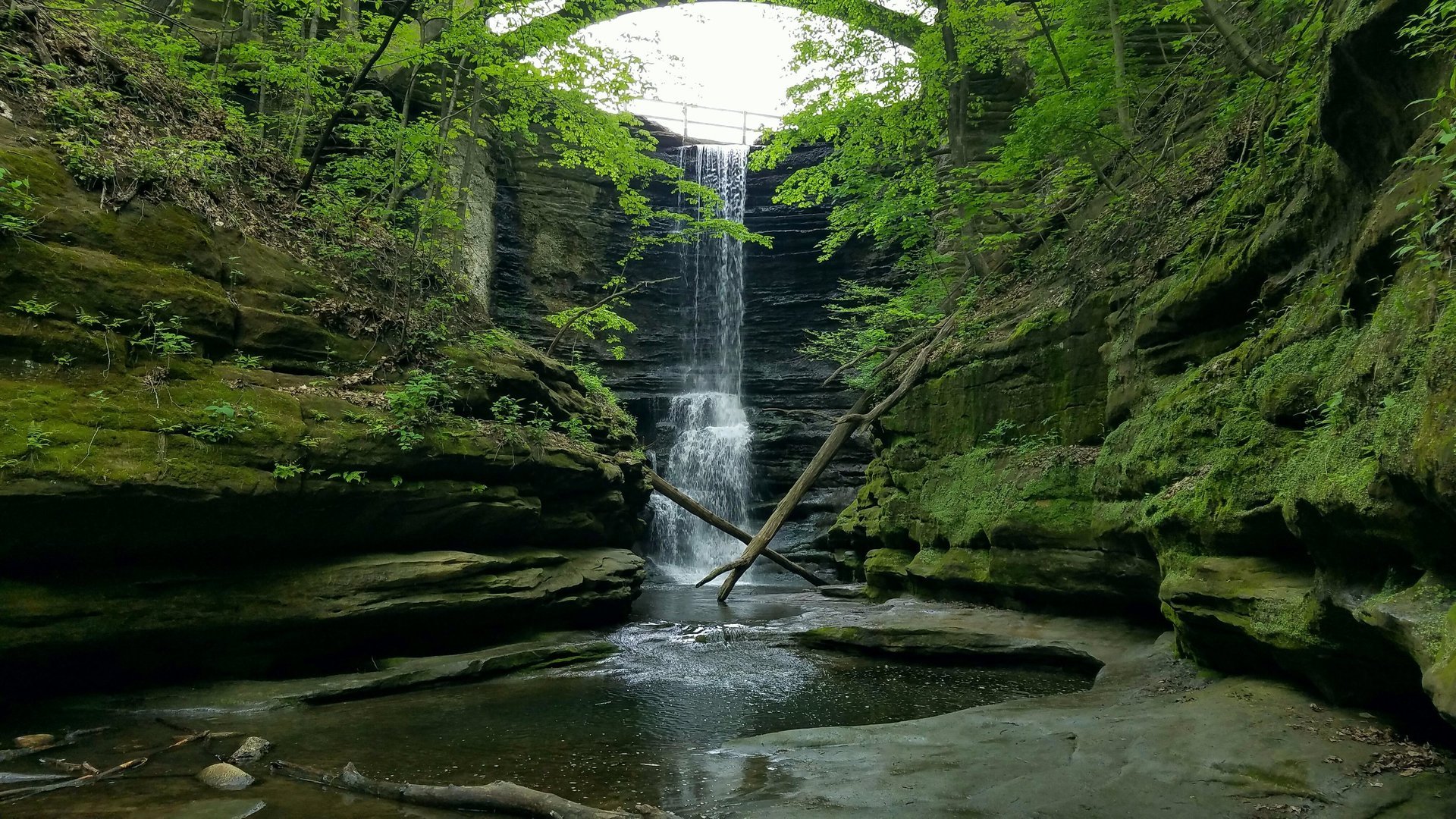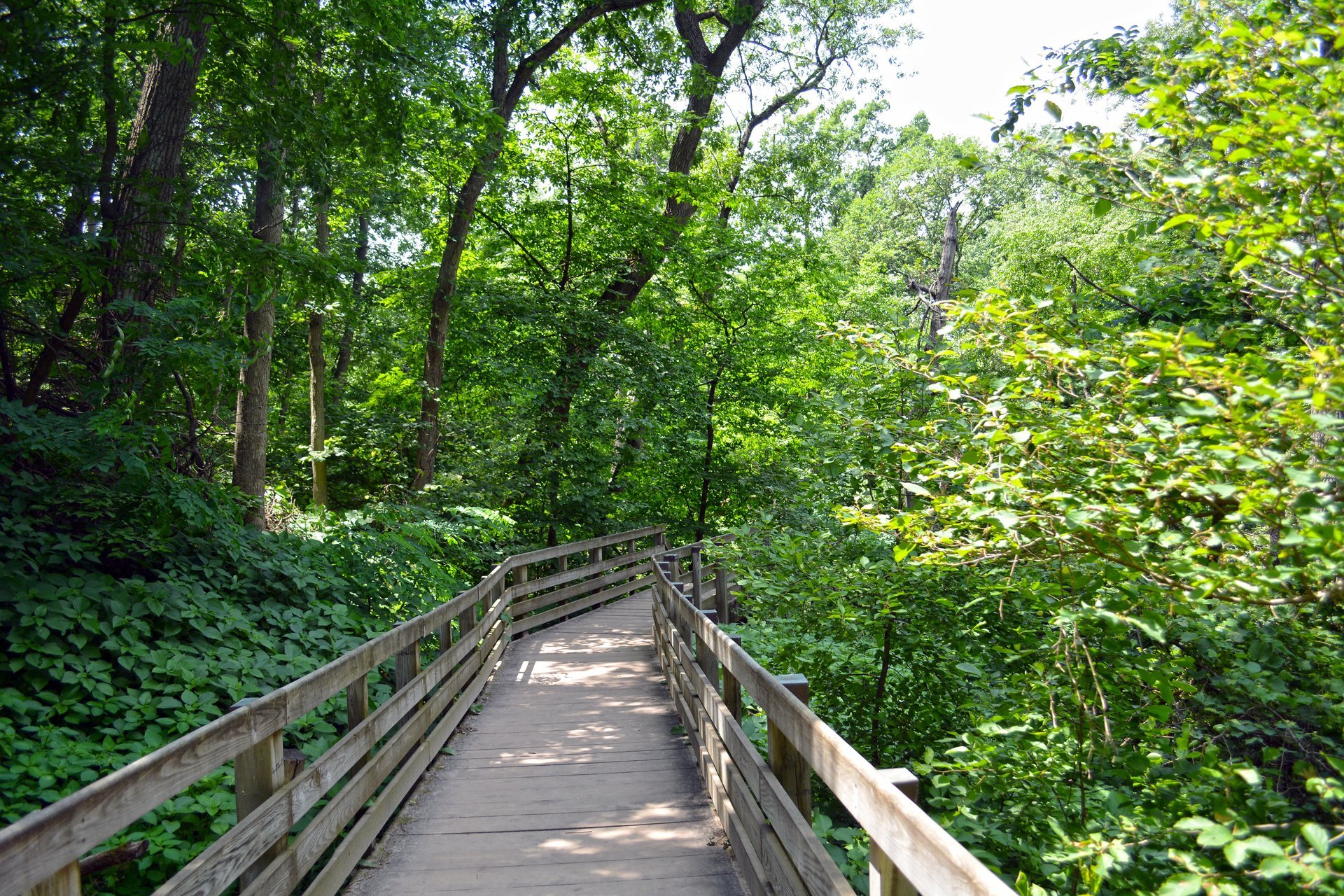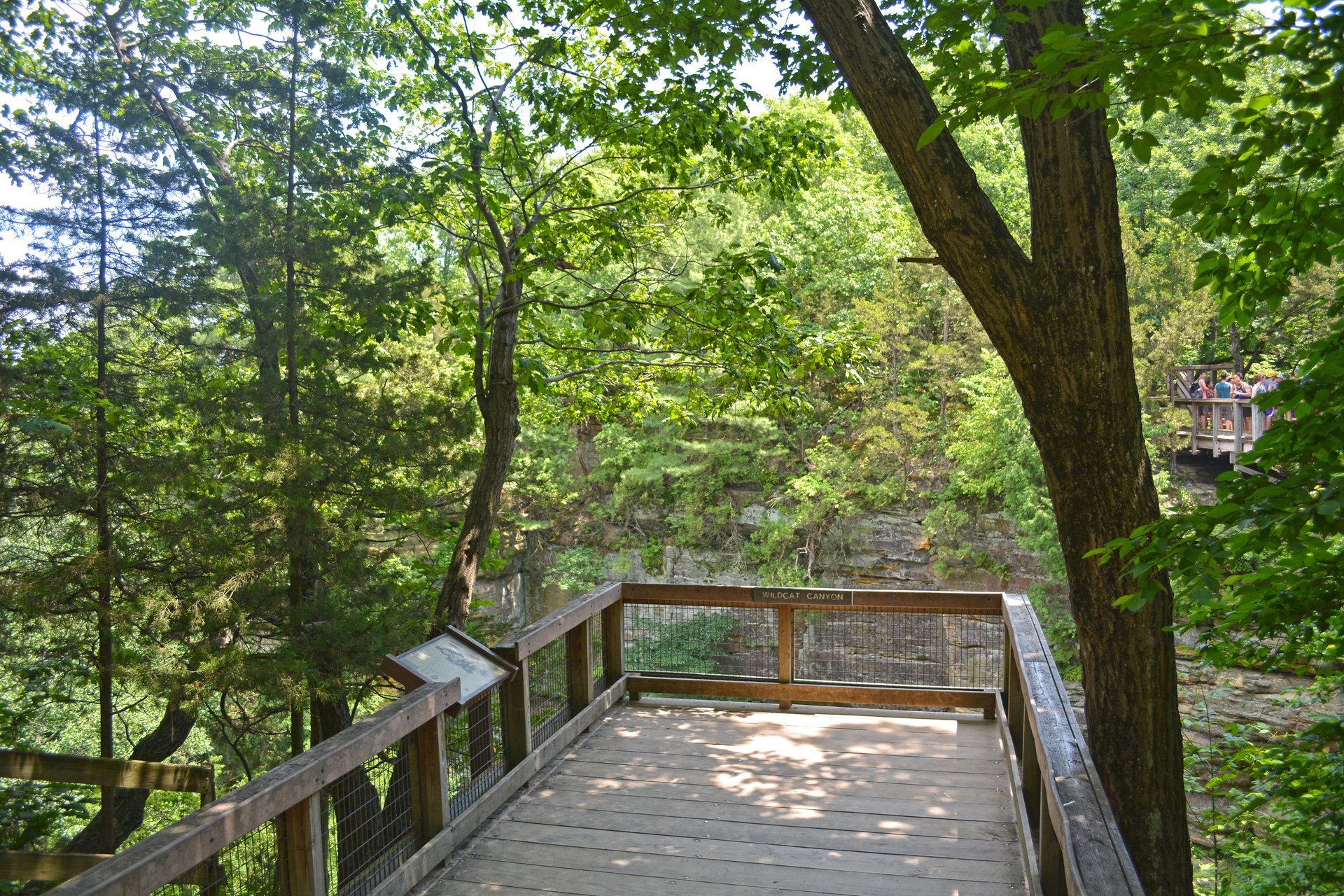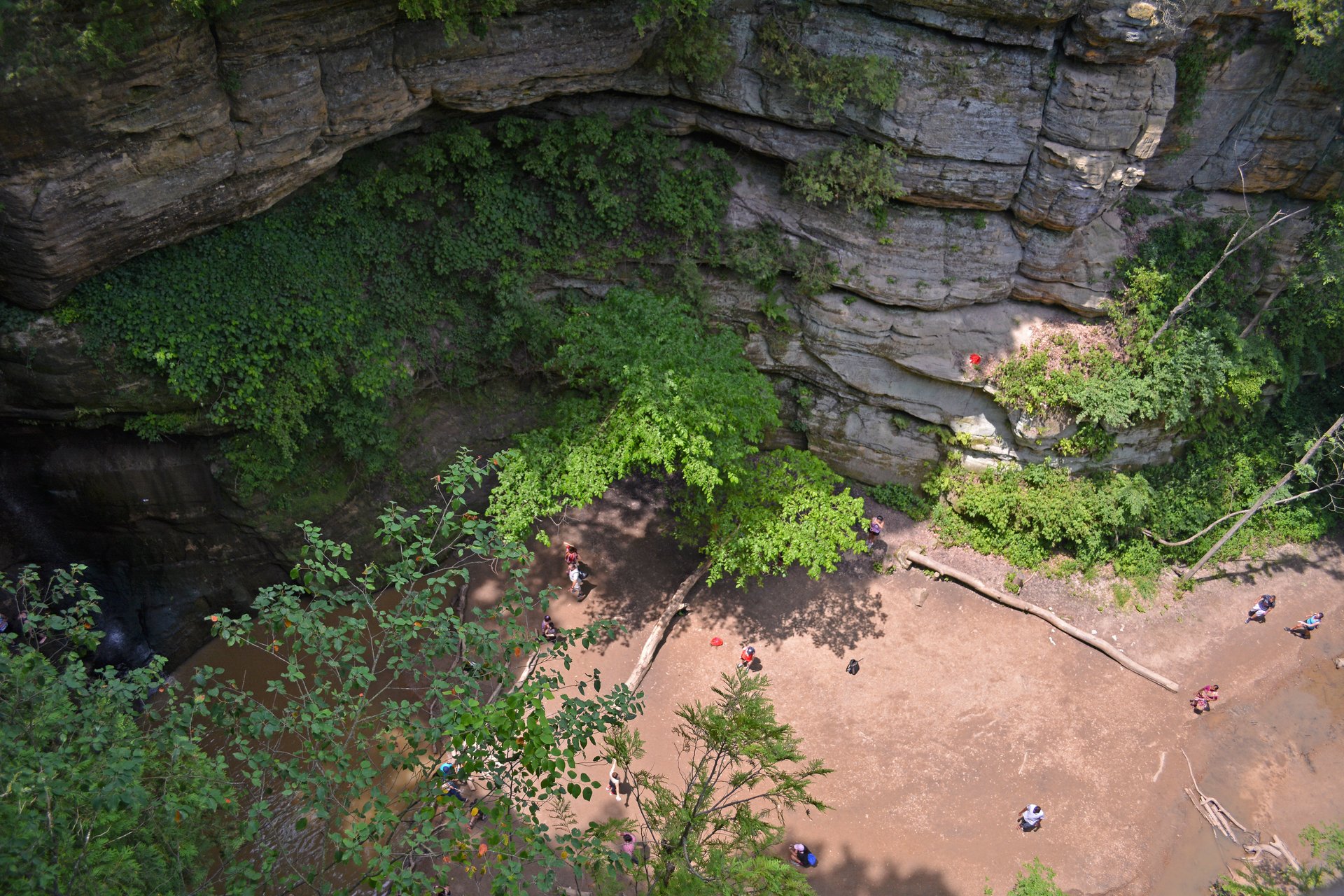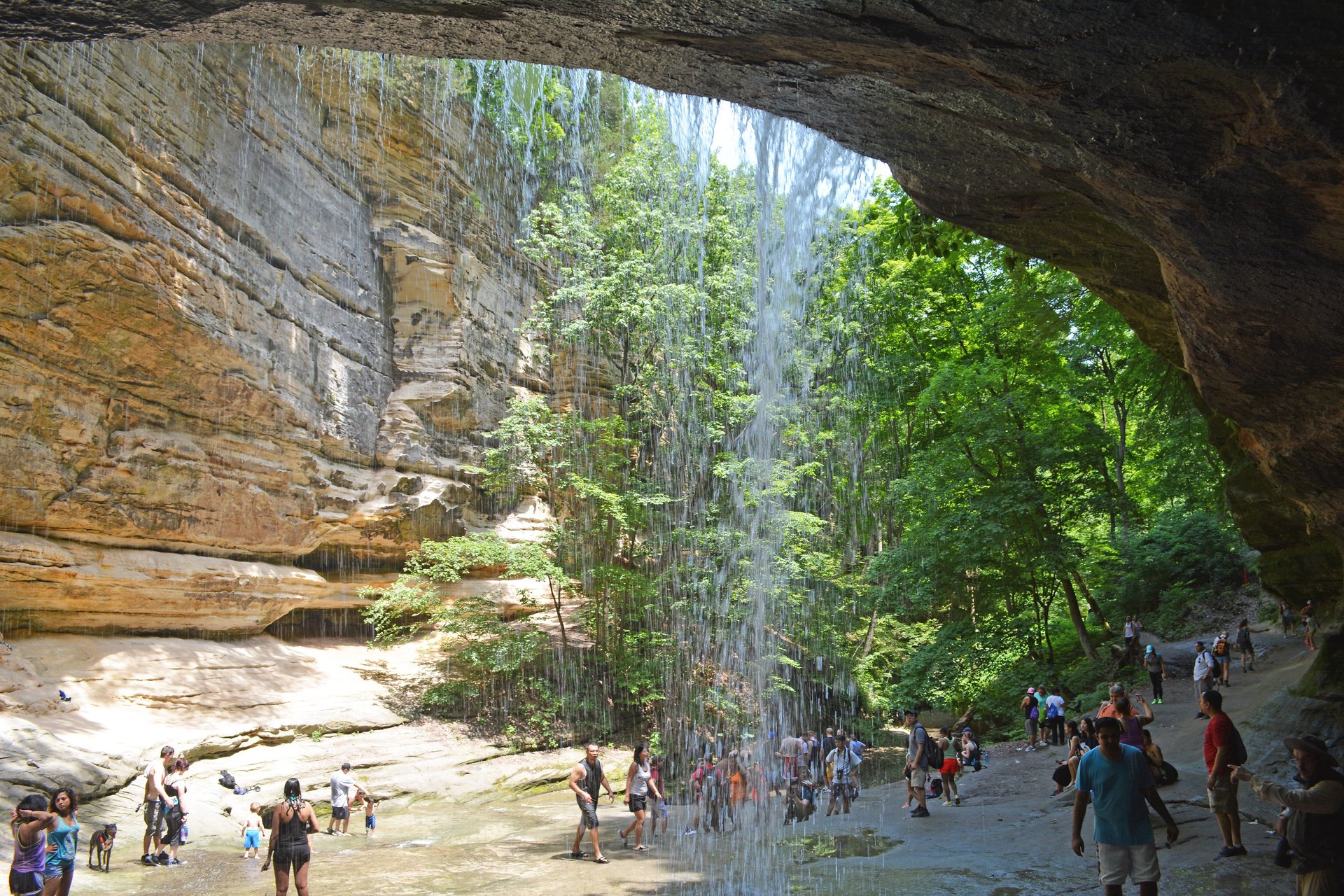 Starved Rock State Park is a natural area along the south bank of the Illinois River,. It is located less than 100 mi (161 km) southwest of Chicago and is dappled with numerous canyons within its 2,630 ac (1,064 ha). The park hosts over two million tourists annually, the most for any state park in Illinois.
Amazing Starved Rock State Park can be visited during all seasons. The park's 18 canyons feature vertical walls of moss-covered rock formed by glacial meltwater that slice dramatically through tree-covered sandstone cliffs. More than 13 mi (21 km) of trails give access to waterfalls, natural springs, spectacular overlooks, and sandstone overhangs. Exuberant flora supports abundant wildlife. Cedar, oak, and pine grow on drier, sandy cliff tops. The trails are open all year, but hikers are urged to follow official trails only.
Starved Rock State Park has a rich history and provides excellent beauty with hiking trails that meander between tall trees along the Illinois River. You'll find various outdoor activities in this area: from canoeing and paddleboat cruises to fishing and trolley rides, available throughout the year. Guests can stay at the famous Starved Rock Lodge or in one of its comfortable cottages.
Find hotels and airbnbs near Starved Rock State Park (Map)