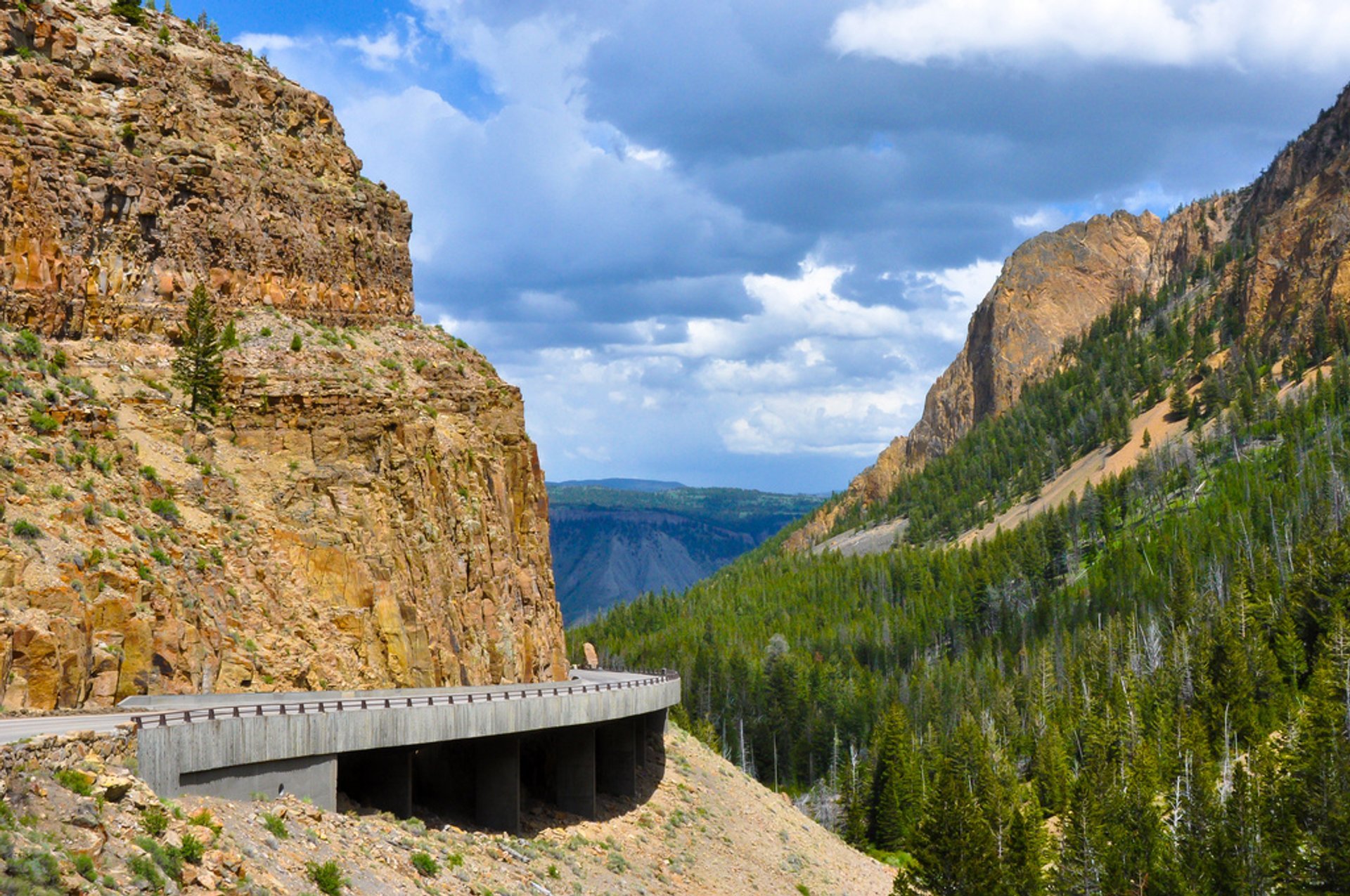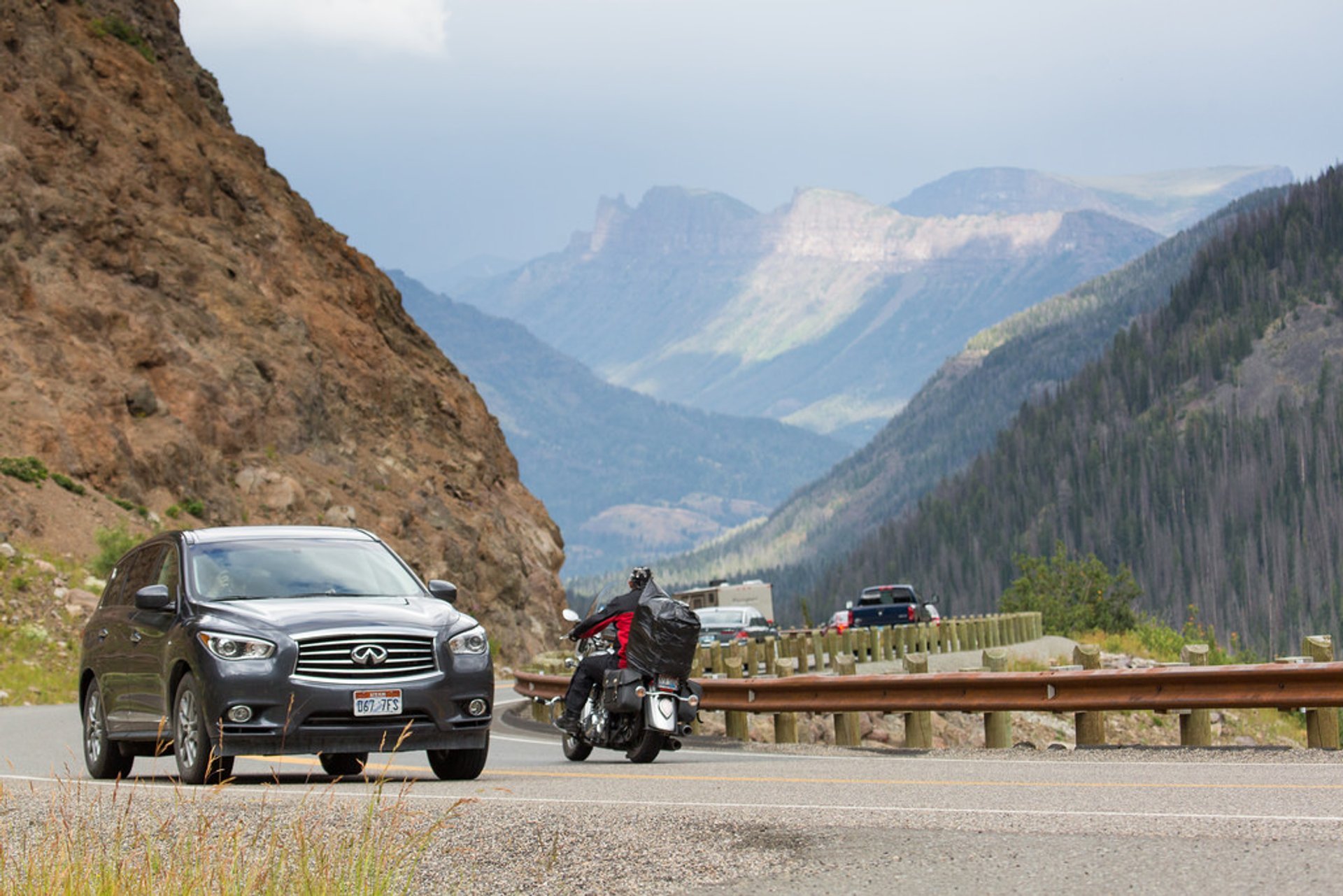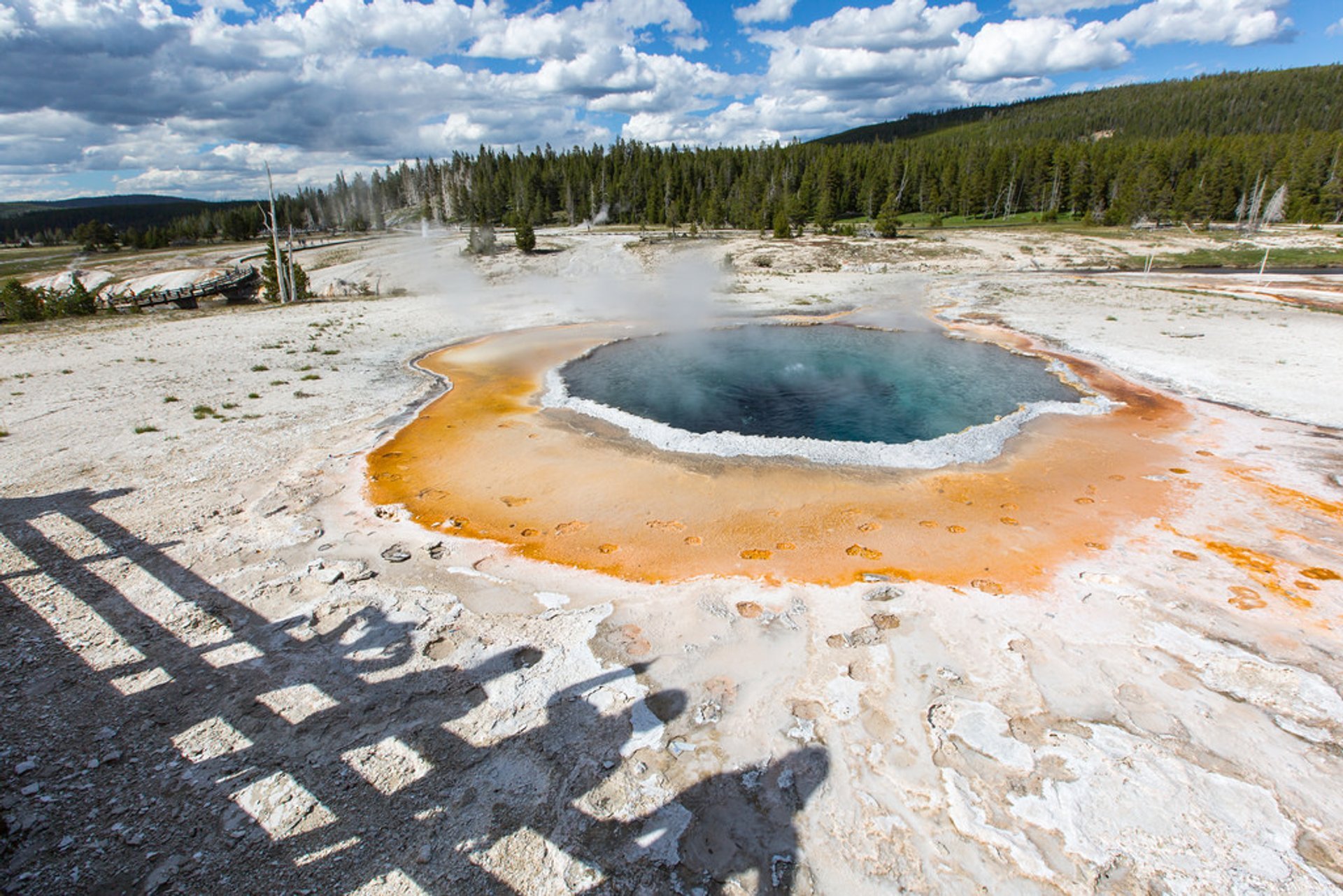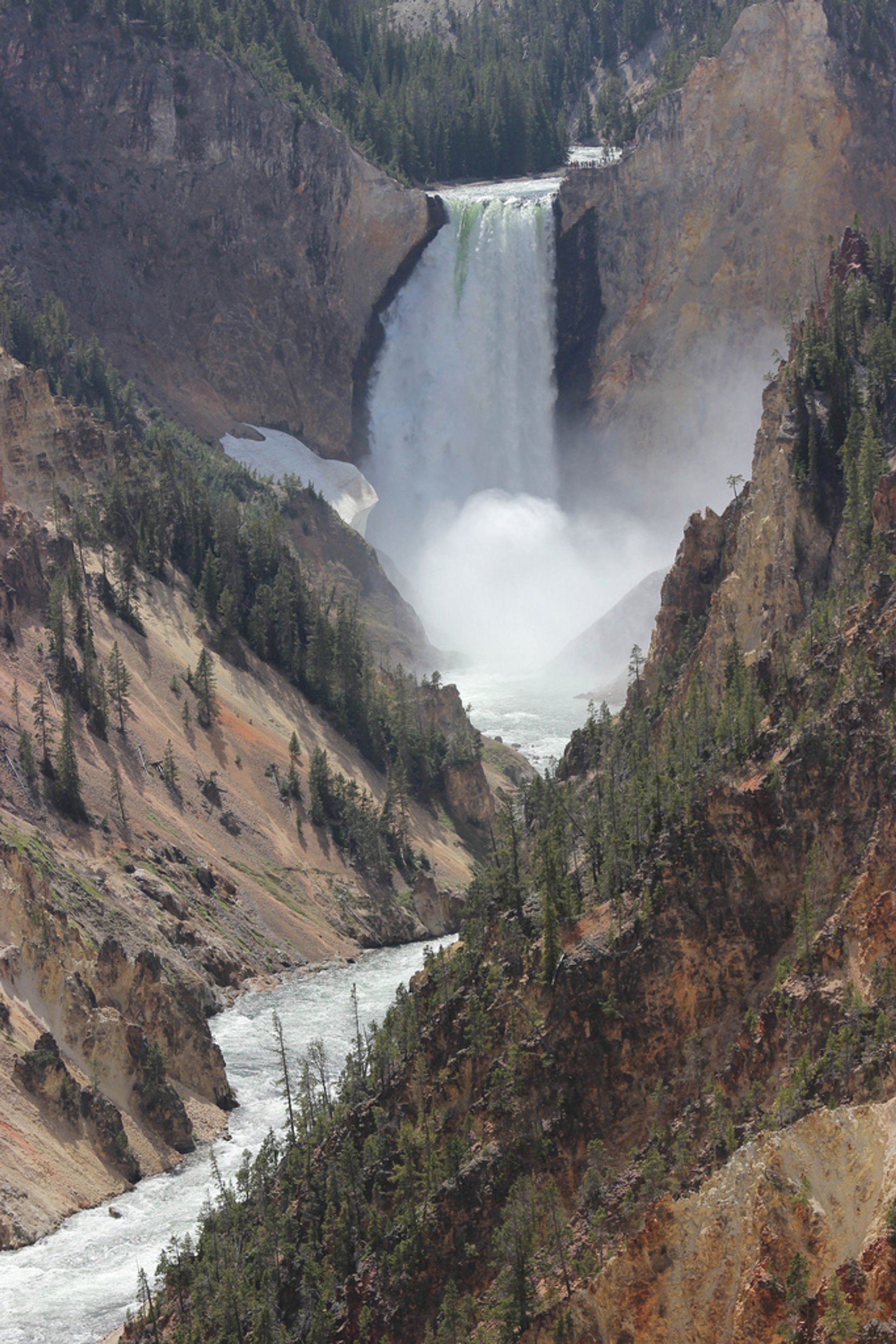 One of the best ways to explore Yellowstone Park is to drive around the Grand Loop. This 143 mi (230 km) long road curves around creating a figure eight that goes through the main attractions of the park. It includes two scenic drives—the Lower Loop and the Upper Loop.
The Lower Loop features the Upper Geyser Basin and its famous Old Faithful Geyser, also Lower Geyser Basin, Gibbon River and Falls, Firehole River, Monument Geyser Basin, Lower and Upper Falls, Yellowstone River, the Mud Volcano, and West Thumb Geyser Basin. Along the Upper Loop, you can see the Mammoth Hot Springs, the Norris Geyser Basin, the Petrified Tree, Blacktail Plateau Drive, Roosevelt Lodge, Undine Falls, Tower Fall, and the Lower and Upper Falls. One of these two is a perfect choice for those with only one day to see the entire park.
Along the road, you will find lots of visitor centres, museums, and boardwalks. Every stop has well-maintained boardwalks and hiking trails that take visitors close to the most breathtaking attractions.
You can also enjoy scenic views throughout the whole trip. The total journey of the Grand Loop can take around 4-7 hours of driving. During the summer season, the traffic can create a much slower trip. Thus, spring and fall are better seasons to drive without constant stops. Winter months bring road closures to simple vehicles, thus it's possible to reach certain areas on snowmobiles only. The average speed limit is around 43 mi (70 km) per hour, although you shouldn't forget about wildlife, which usually appears in the morning or in the evening. Bears, bison, and elk don't care much about the traffic laws, thus if you see any wildlife around it is better to stop.
If you start the route at Canyon Village, take a day to explore the Upper Loop—head north-east, then north-west and south until you arrive at Norris Geyser Basin. Proceed to the south-west on the following day along the popular western part of the Lower Loop through to Old Faithful. Another day will suffice to cover the last section of the Grand Loop.
Find hotels and airbnbs near Touring the Grand Loop (Map)