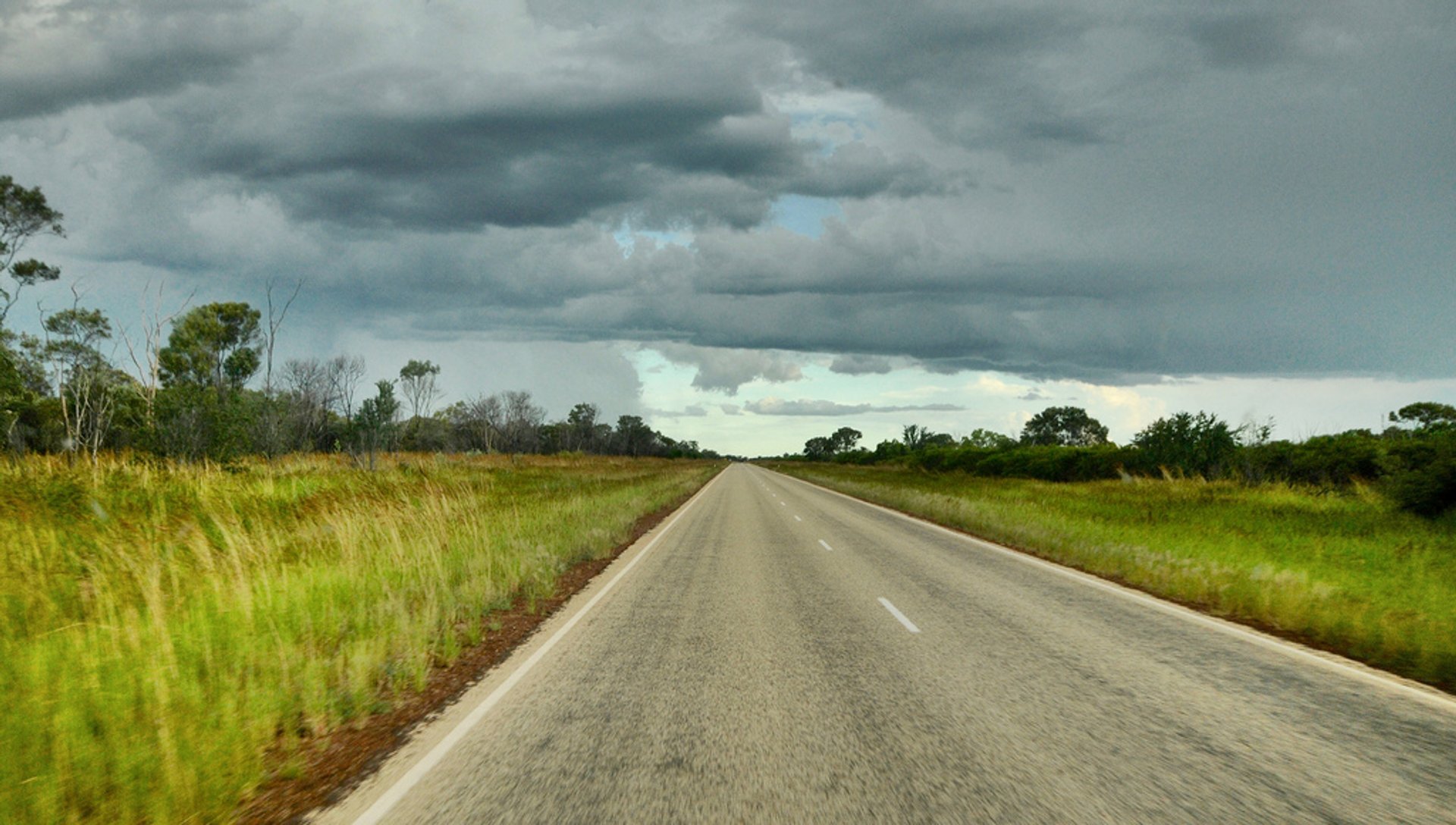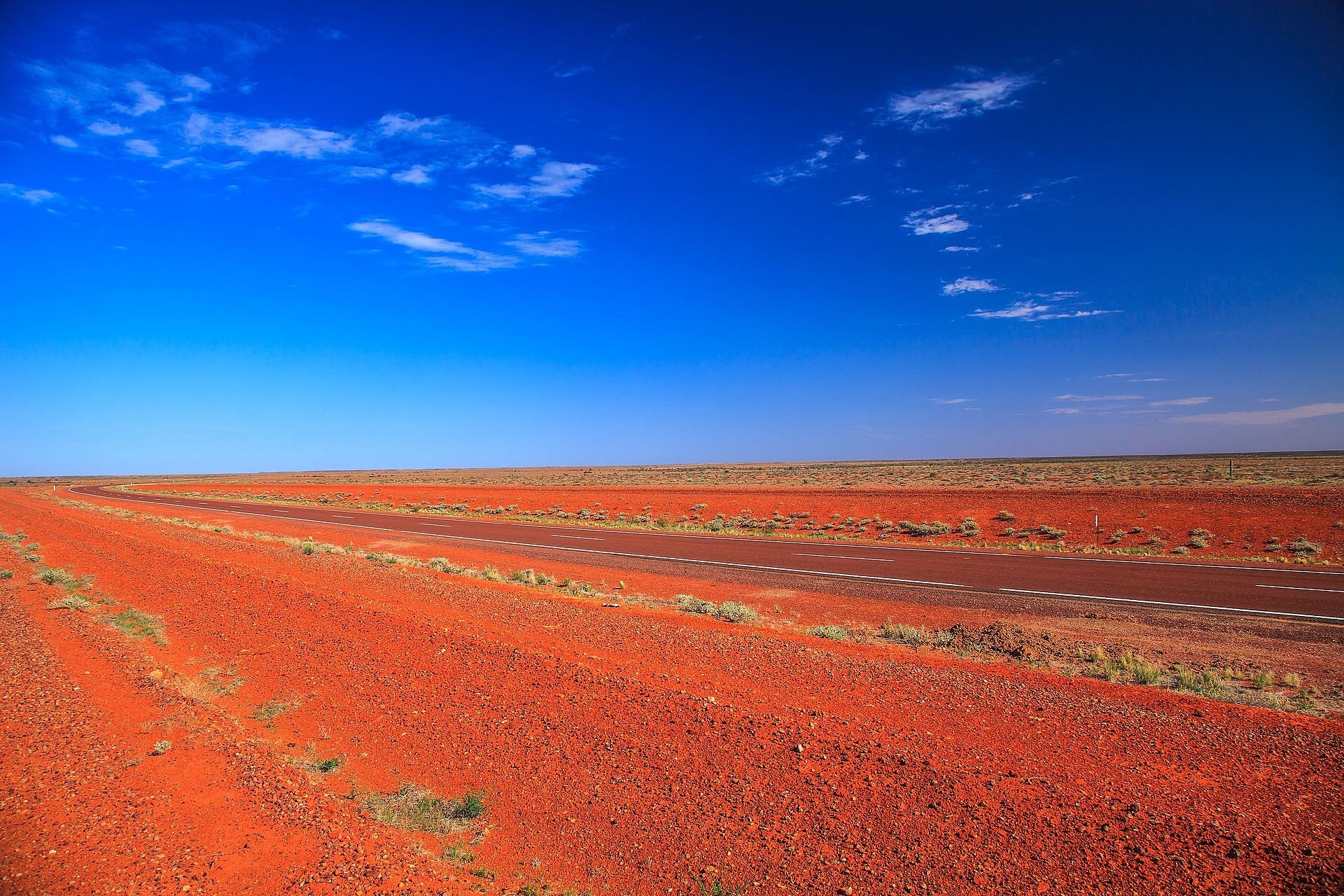 The Stuart Highway also called "The Explorer's Way" is one of the major highways in Australia, traversing the country from north to south. Get ready for a long drive through 2,834 km (1,761 mi) of magnificent landscapes, ranging from desert to tropics. The highway links Darwin, Northern Territory, to Port Augusta, South Australia, passing Tennant Creek and Alice Springs.
Stuart Highway starts from the Darwin Central Business District at Daly Street and continues to the Arnhem Highway in Howard Springs. Then it goes south through the Kakadu Highway to the Victoria Highway at Katherine. At Daly Waters, the highway changes the number from 1 to 87. It passes Alice Springs, the Macdonnell Ranges and finally crosses the border between South Australia and Northern Territory near Kulgera. The majority of the Northern Territory's population not living in Darwin is concentrated along Stuart Highway. In South Australia, the highway passes through the Woomera Prohibited Area where visitors are not allowed to leave the road.
The asphalted road was named after Scottish explorer John McDouall Stuart. In 1862 he was the first man to traverse Australia from south to north through the center of the continent. In 1872 the Australian Overland Telegraph Line was constructed along Stuart's route. Later, the road along Stuart's route was build to connect Darwin to Port Augusta.
Stuart Highway is one of the major attractions in Australia going through many interesting towns like Woomera, Coober Pedy, Alice Springs, and Katherine. Visitors can stop by its big cities Adelaide and Darwin to explore them further. Interestingly, Stuart Highway is used by The Royal Flying Doctor Service as an emergency landing. A landing of an aircraft takes place after the police close the specific section of the road for traffic.
Bear in mind that during the summer (December–February) is not a very good time to travel due to extreme temperatures. In some sections of the highway temperatures overnight can drop to near freezing. Most people choose the season between May and October due to the most comfortable weather conditions.
Find hotels and airbnbs near Stuart Highway (Map)