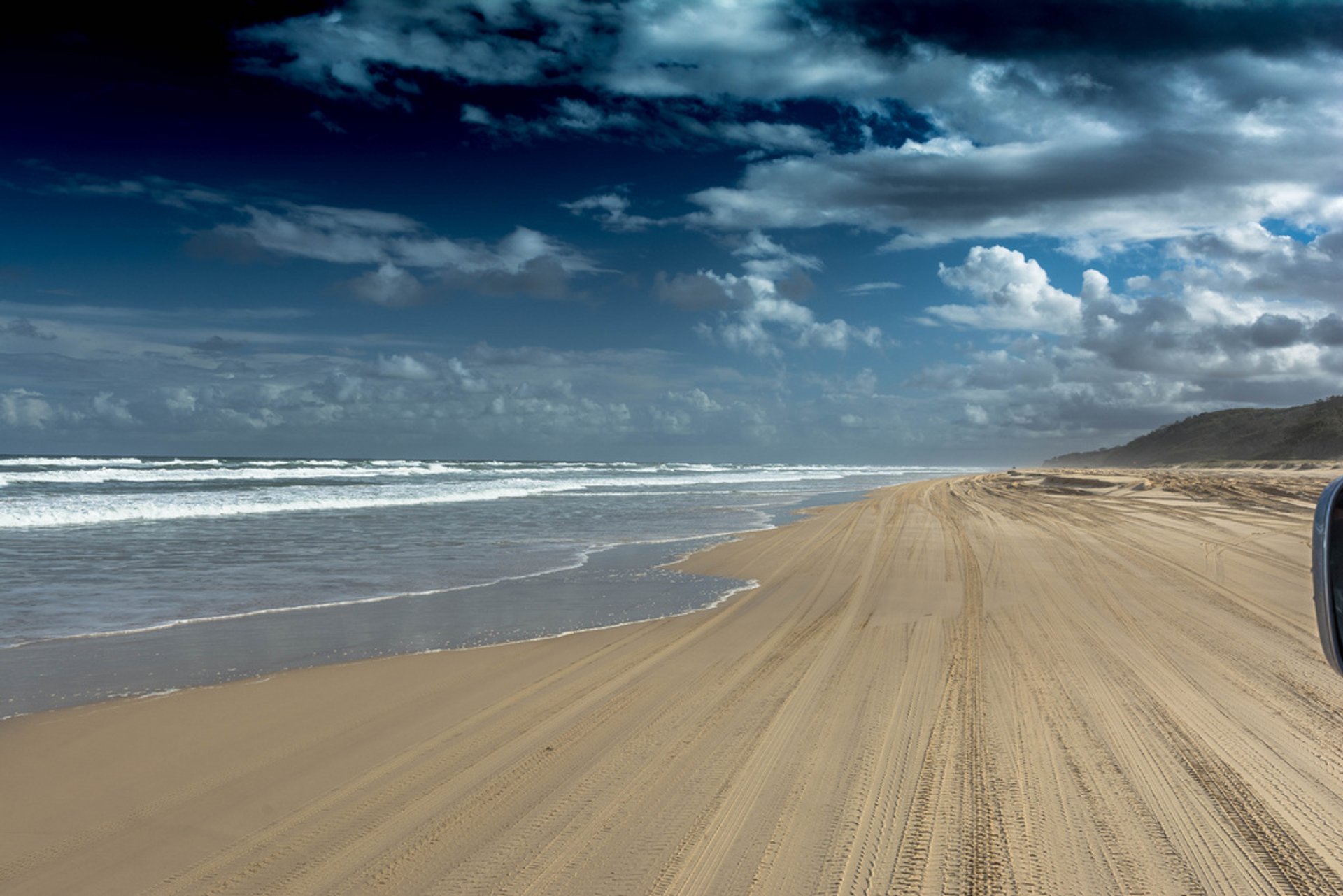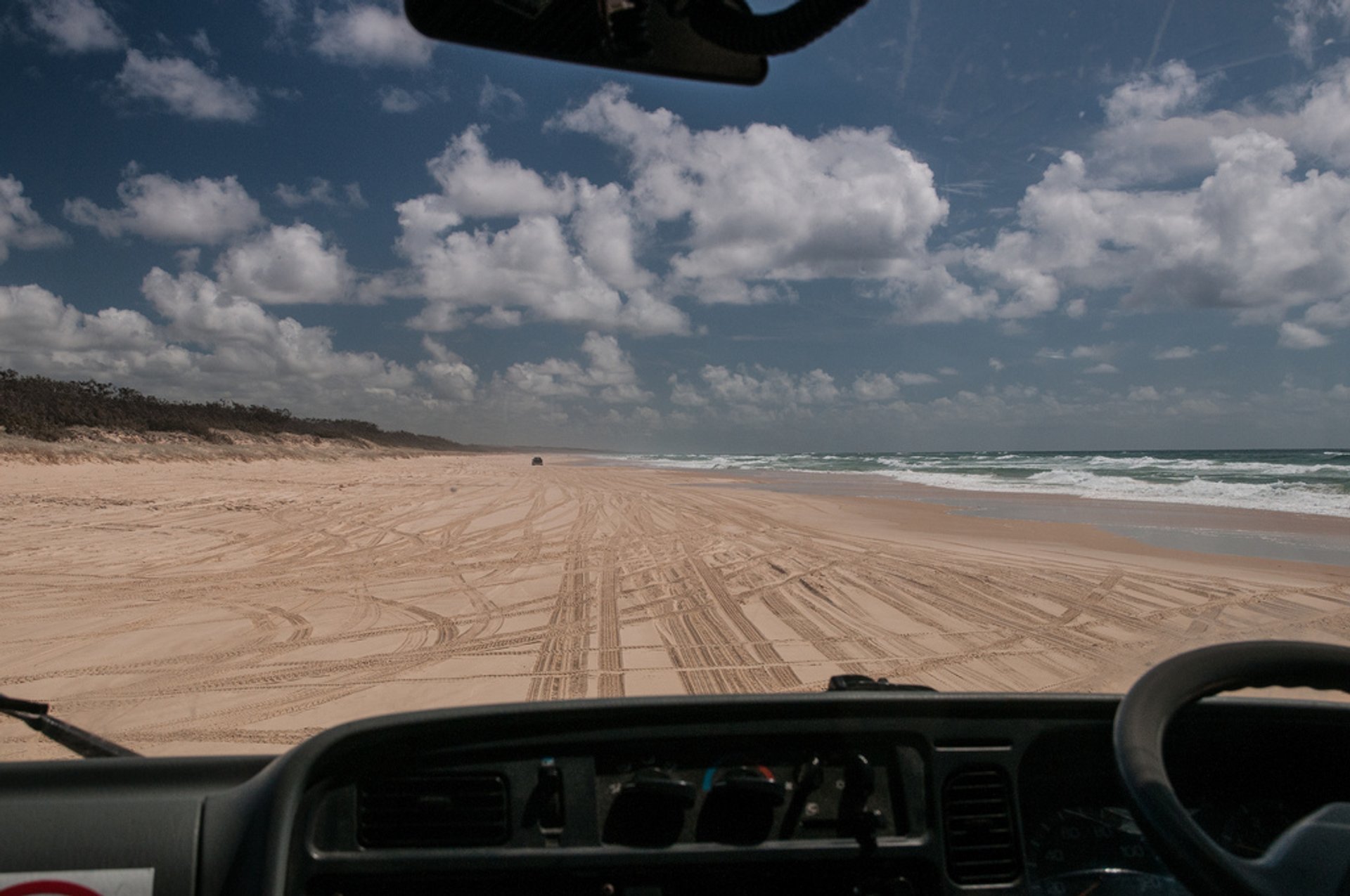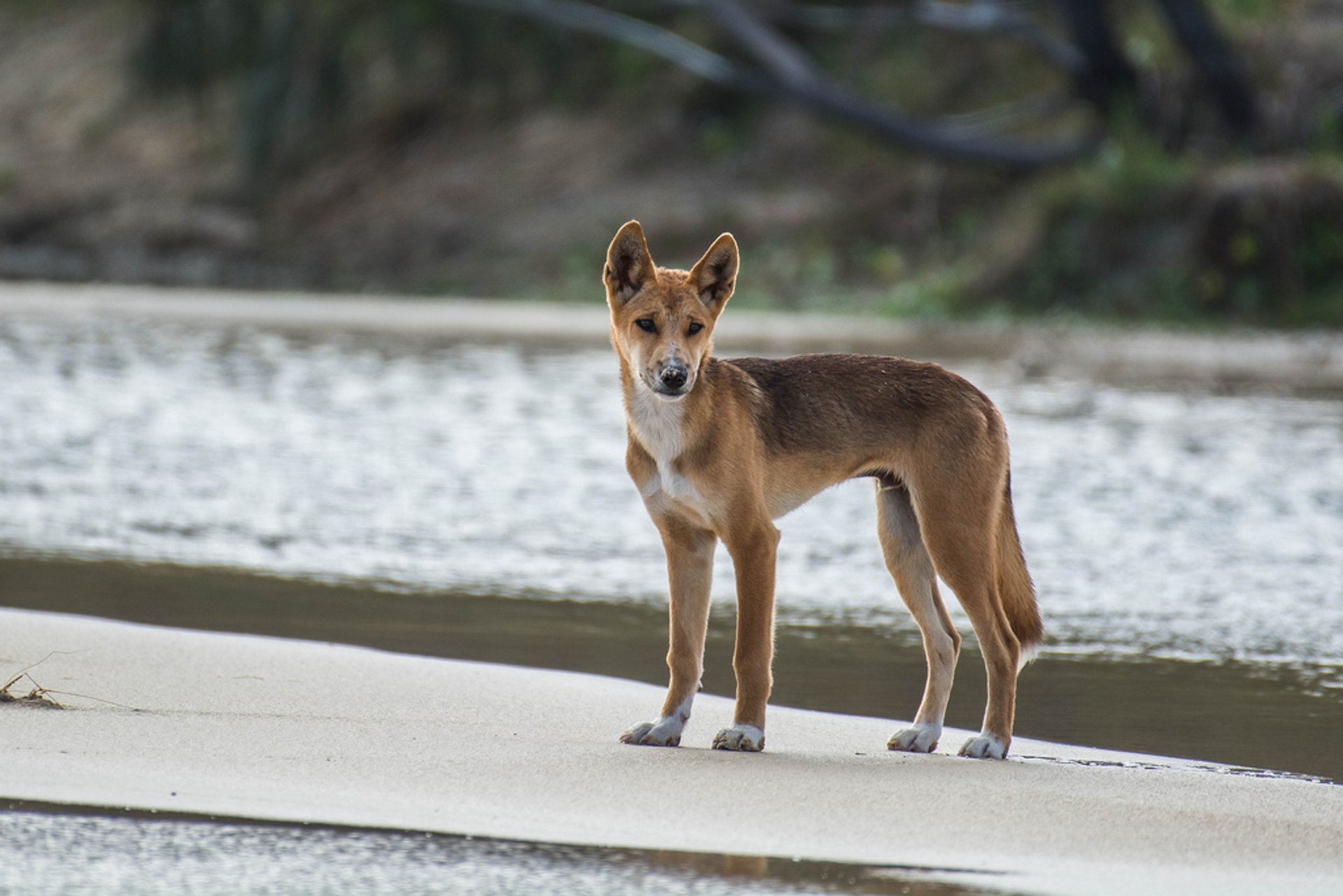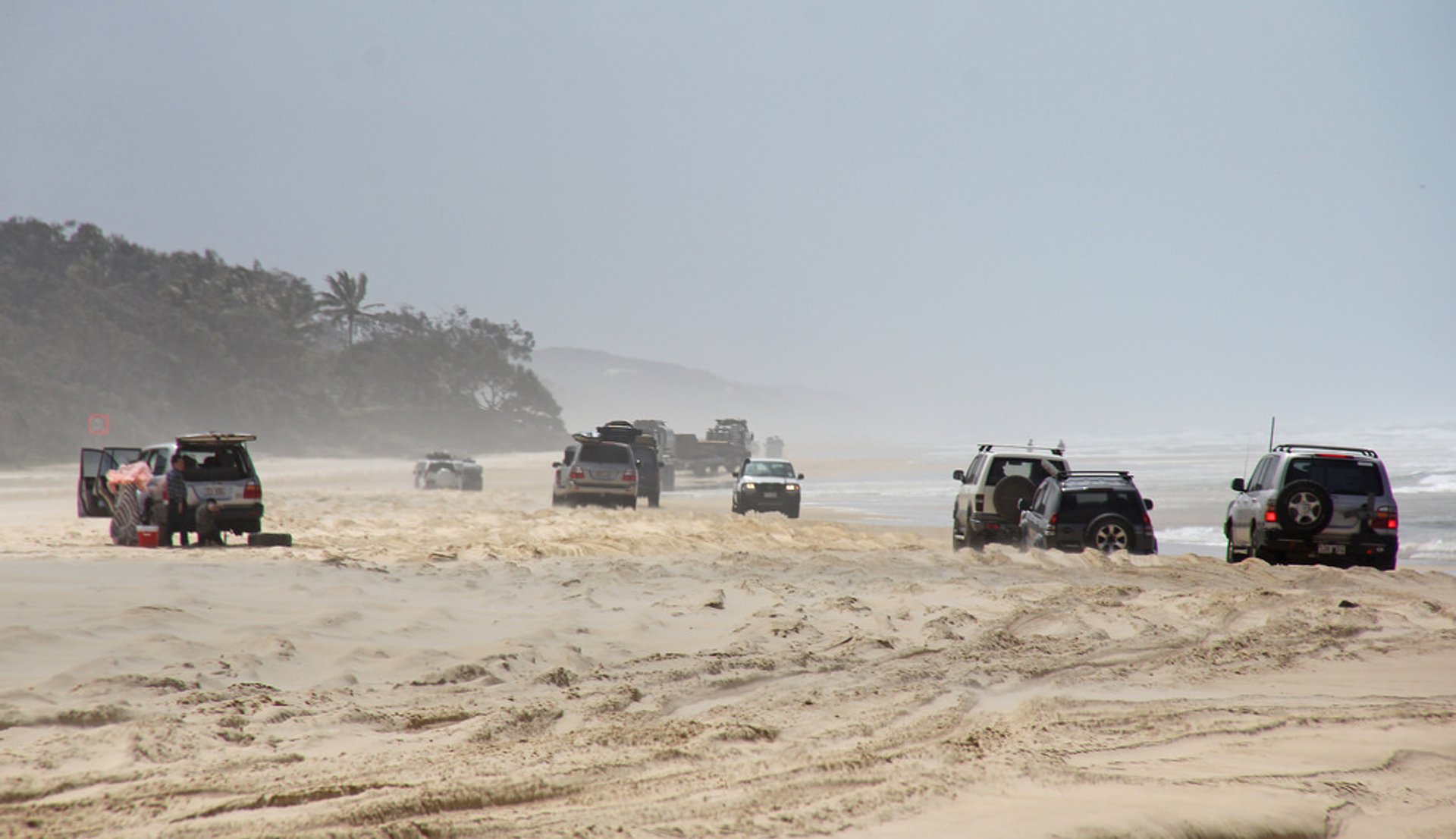 75 Mile Beach is one of the most famous attractions of Fraser Island, off Australia's eastern Queensland coast. The 75 Mile Beach Road or Fraser Island Beach Track is an iconic 4WD ride, one of the most scenic coastal drives in the world. The 120-km (75-mi) road, coated with smooth sand, features many places of interest along the way as it covers most of the east coast of Fraser Island. It is actually classed as a highway, so all road rules apply to drivers on this road. The road operates all year round, but drivers have to be aware of the tide and should avoid drive on the beach at high tide. Also, watch out for small planes that are also allowed to land on the beach.
75 Mile Beach is not a great place for a swim because of strong currents and many sharks populating the waters. However, you can get refreshed in the popular swimming spot known as Champagne Pools observing Indian Head, an impressive volcanic rock formation. A few more interesting sightseeing locations are worth to explore. Make sure to stop by Rainbow Gorge and hike Kirra Sandblow circuit. Also, a few lakes and Eli Creek provide visitors an insight into the natural history of Fraser Island.
The area also offers spectacular vistas of the surrounding scenery and wildlife. Fraser Island is home to the largest purebred dingo colony in Australia. The packs of dingo roam freely along the beach, so be careful when driving to avoid an encounter.
Fraser Island boasts scenic lakes, sand dunes, and rainforest. Dip in the Lake McKenzie or Lake Wabby, take a walk in a rainforest at Central Station or visit Maheno Shipwreck north of Happy Valley. There are many campsites where you can spend the night watching the stars or beautiful beach resorts offering a comfortable stay.
Find hotels and airbnbs near 75 Mile Beach Road (Map)