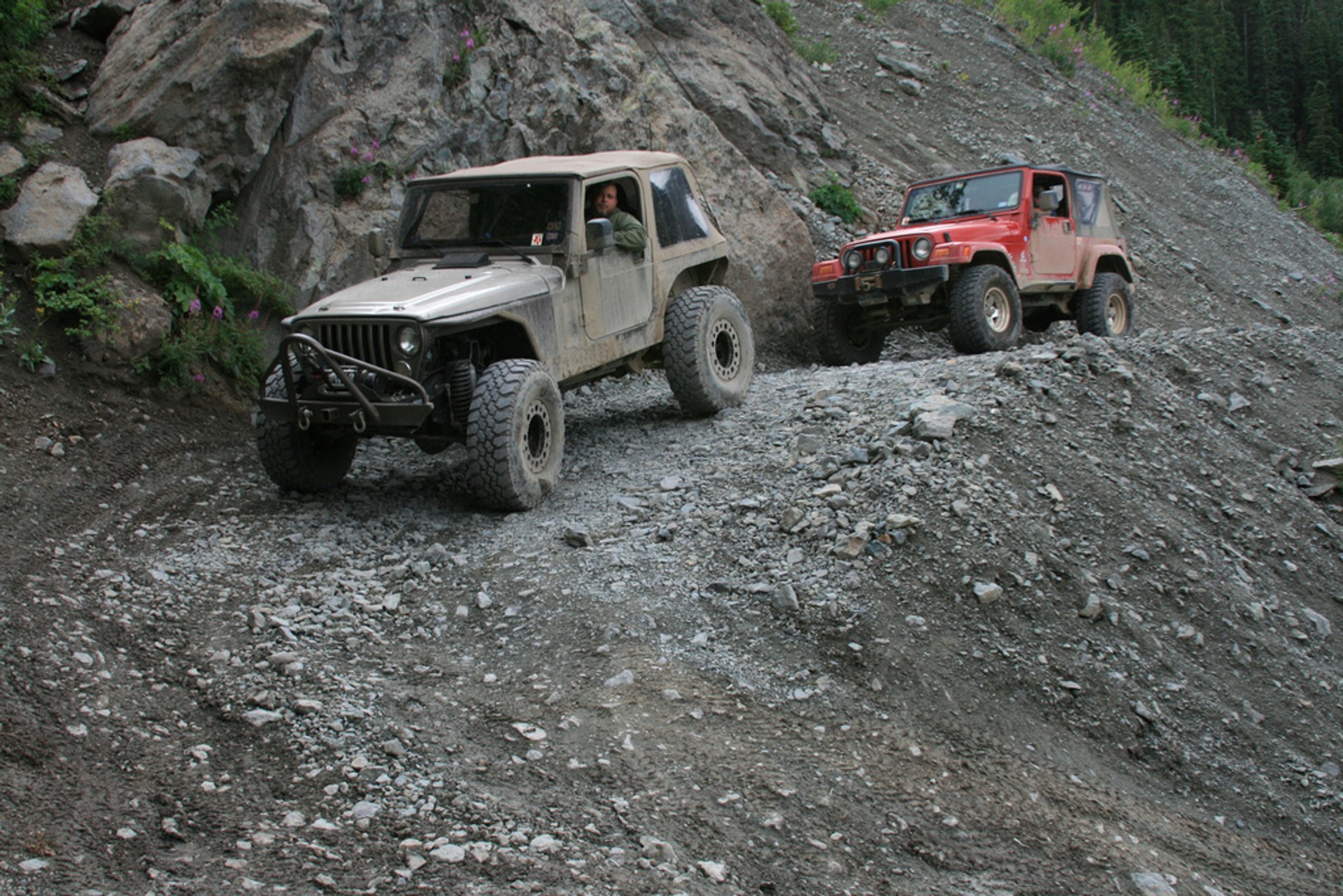 Black Bear Pass is one of the highest mountain roads of Colorado with an elevation of 12,840 feet (3,910 m), located in San Juan and San Miguel counties of Colorado. Black Bear Road or Forest Service Road 648 is a dangerous narrow dirt jeep trail with abrupt edges that give drivers shivers down the spine. The Black Bear Pass trail is marked with the infamous sign that reads: TELLURIDE —> CITY OF GOLD. 12 MILES – 2 HOURS. YOU DON'T HAVE TO BE CRAZY TO DRIVE THIS ROAD, BUT IT HELPS. JEEPS ONLY. So don't say, you haven't been warned.
Is Black Bear Pass one-way
Drivers can ride this road only one-way, starting from Red Mountain Pass at 11,018 feet (3,358 m) down to Telluride. The drive starts from State Highway 550 (Forest Road 823) between Ouray and Silverton, descending through numerous switchback turns and passing scenic spots such as Bridal Veil Falls, the state's highest waterfall. Only once a year, during the annual Jeeper's Jamboree the traffic can go up the hill.
When does Black Bear Pass open
Black Bear Road is open for just a few months, roughly from mid-to-late July to early fall, depending on the weather. The pass is closed to traffic for the rest of the year due to snow and ice, causing avalanches and landslides that can occur anytime. For the current road conditions, visit the official website of San Miguel County, CO. Additionally, have a look at the Black Bear Pass map below and make all your bookings in advance. Also note that if you come late in the season, you might want to visit the annual Telluride Film Festival or have a glimpse of Colorado fall colors around Telluride and San Juan Mountains.
Find hotels and airbnbs near Black Bear Pass (Map)