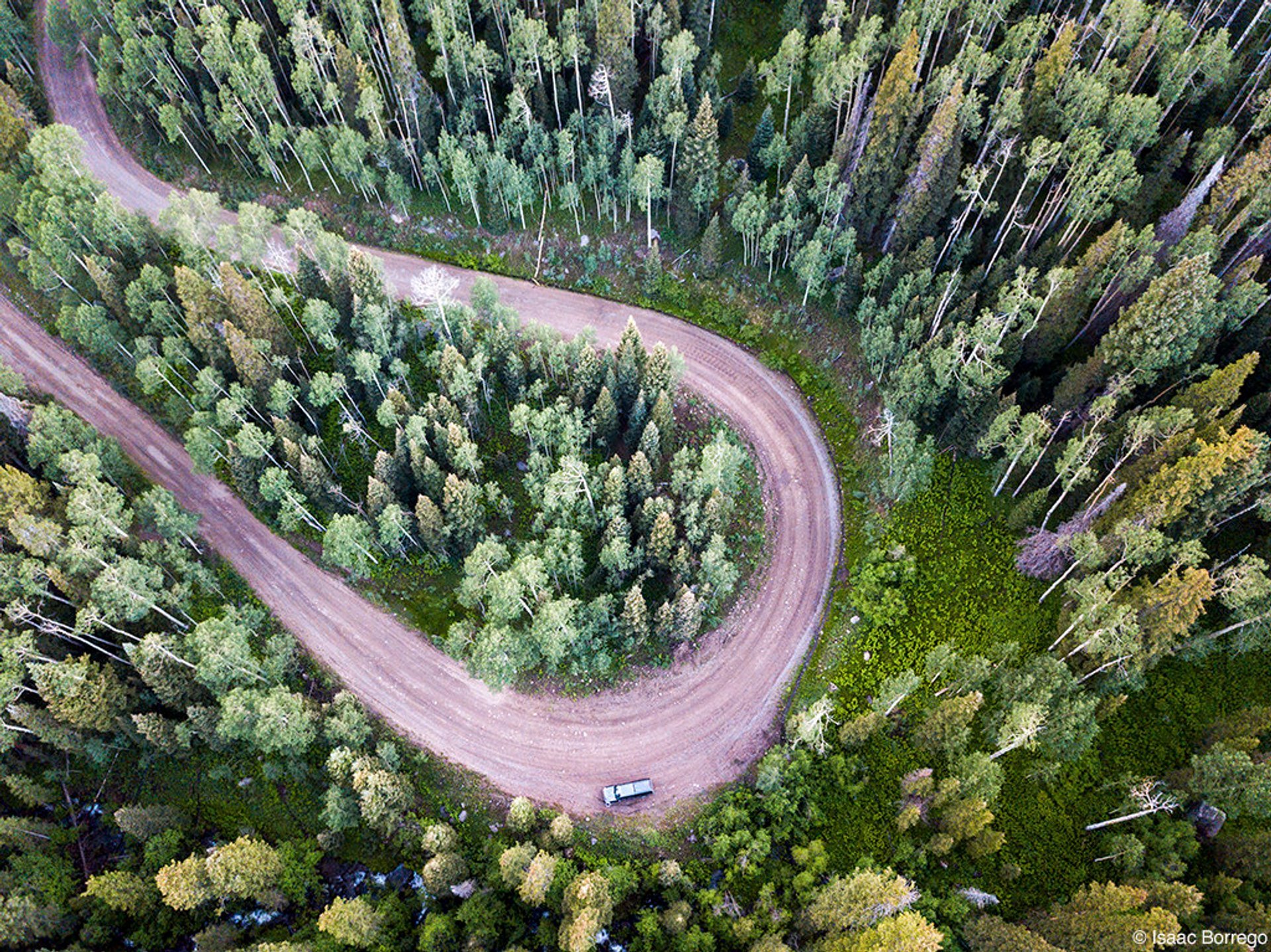 Owl Creek Pass is a beautiful drive in the Uncompahgre National Forest, in Gunnison County, Colorado. A mountain pass at an elevation of 10,114 ft (3,083 m) can be reached by a gravel road that doesn't require a 4WD car. The road lies in the shadows of Cimarron Range peaks in southwestern Colorado. The scenic road was featured in a 1969 western True Grit: Then and Now. This iconic John Wayne movie showcased the beautiful landscapes of the area.
How to get to Owl Creek Pass
To get to Owl Creek Pass, head south from Cimarron on Cimarron Road (Route 858) and then continue to Owl Creek Pass. A 42 mi (67-km) gravel road is well maintained and comfortable to drive. Tall aspen trees and pines surrounded by red sandstone cliffs make a beautiful backdrop for fall landscape photography.
When is Owl Creek Pass open
Owl Creek Pass closes down for winter after the first heavy snowfall, which is usually in late October. The road is typically open by June and stays open throughout the summer and early fall. Make sure to check the status and conditions on the road at San Juan National Forest website or at Ouray County webpage if you plan to visit during spring or fall.
What to do on Owl Creek Pass road
Owl Creek Pass is a somewhat remote place featuring picturesque rivers, lakes, creeks, spruce and fir woods, and interesting rock formations such as turrets and hoodoos. Meadows are full of amazing wildflowers in the summer months. There are plenty of campgrounds where visitors can spend a night or two taking their time to explore the area. Uncompahgre Wilderness offers numerous hiking trails. The Silver Jack Reservoir, about 15 miles (24 km) from the pass, is an excellent hiking destination with many trails along the five-mile shoreline. Beaver Lake is another nearby area that's worth checking out for fishing and other recreational activities.
Camping at Owl Creek Pass
Dispersed camping is possible at Uncompahgre National Forest. There is even a camping spot at the summit of Owl Creek Pass. Another great spot to camp for the night is The Silver Jack Reservoir Campground. It has 60 campsites in a wooded area. The campground operates during summer. No reservation is required.
Find hotels and airbnbs near Owl Creek Pass (Map)