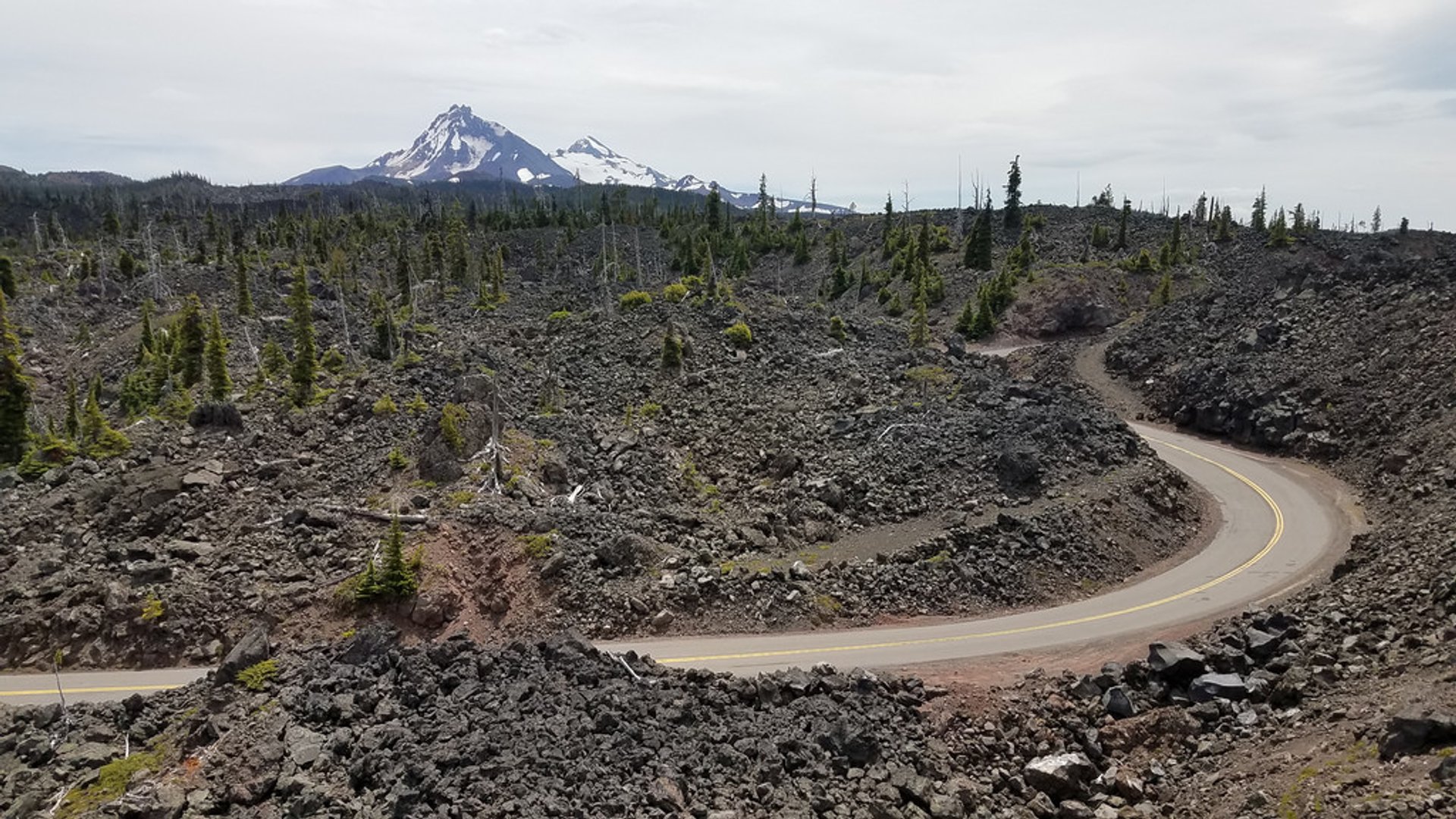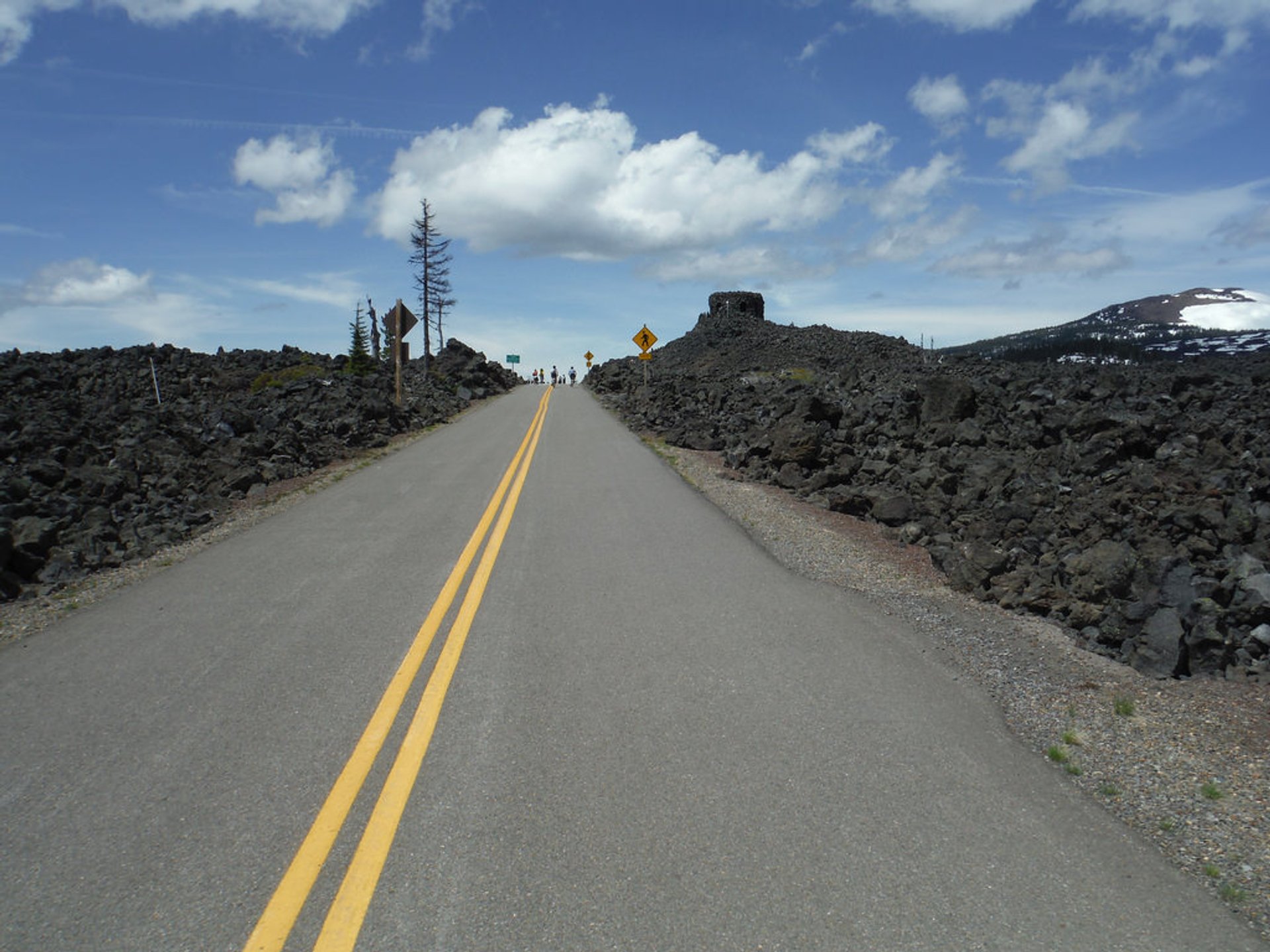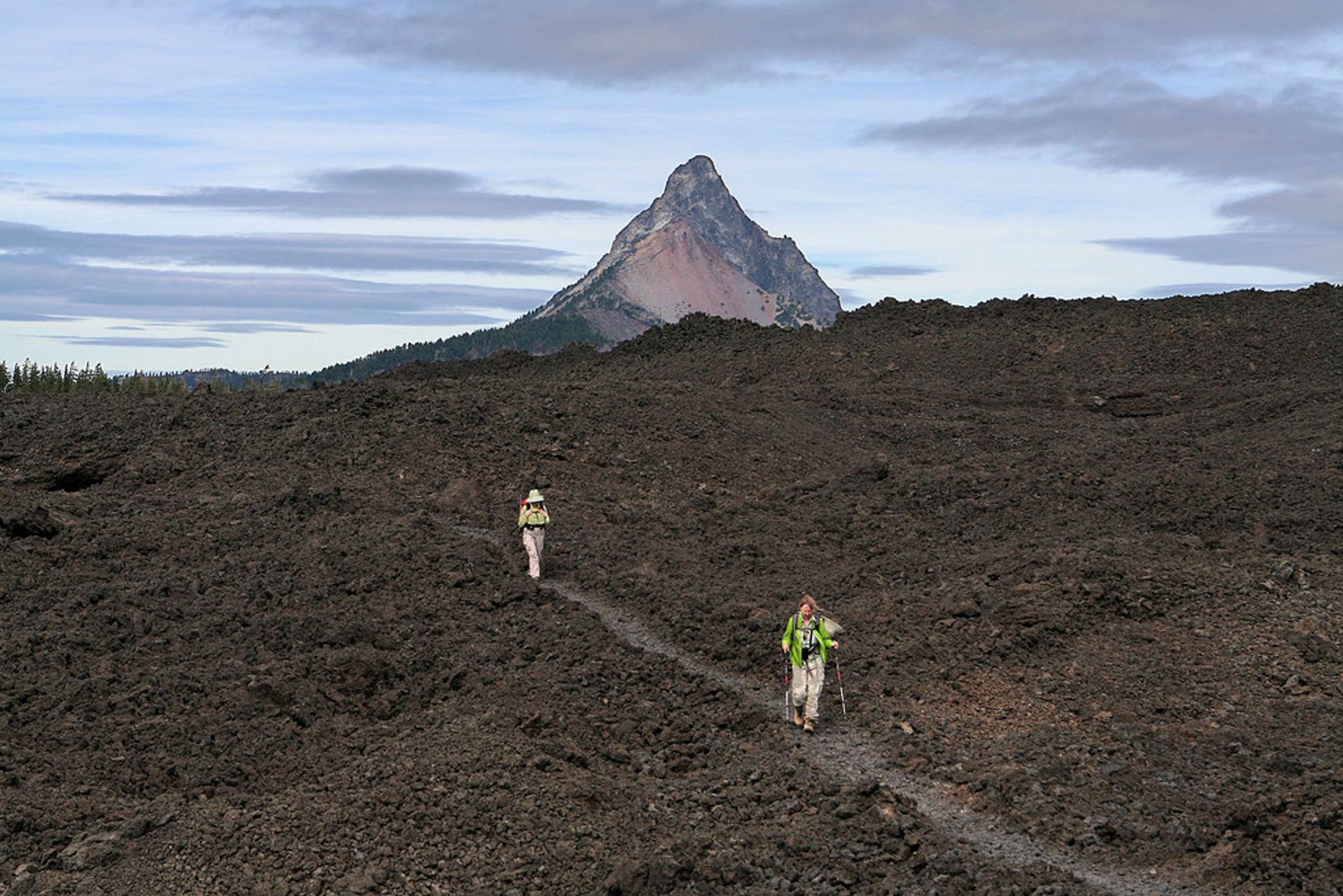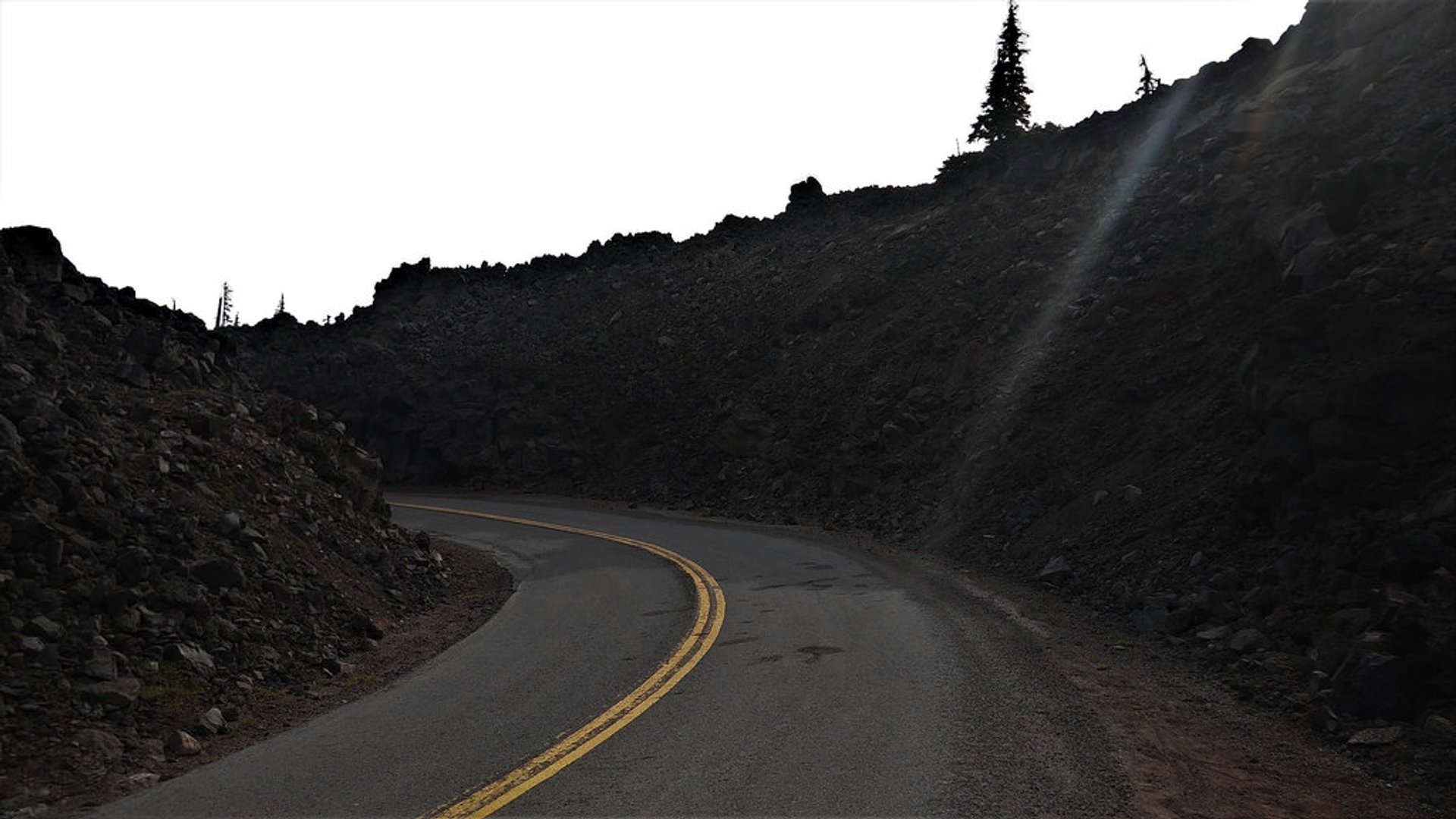 Golden grasslands, green valleys, and cedar forests are replaced by high-mountain lava fields and snow-capped volcanic peaks. The landscapes change so dramatically along the 132-km (82-mi) Scenic Byway over McKenzie Pass that it is definitely worth a trip.
McKenzie Pass is located between Deschutes and Linn counties, in the Cascades range of central Oregon, about 150 miles from Portland. McKenzie Pass has an elevation of 1,623 m (5,325 ft) between the Three Sisters to the south and Mount Washington to the north. The pass was named for Donald McKenzie, a fur trader who explored Pacific Northwest in the early 19th century. The summit of the pass marked by lava flow hosts the Dee Wright Observatory constructed in 1935. Clear Lake, a popular location for fresh-water diving, is also nestled next to the summit.
McKenzie Highway or Highway 242 has lots of switchbacks which makes it challenging for trucks, trailers or RVs. The pass is usually closed to traffic from early November to late June due to ice and snow. One of the most scenic roads in Oregon features two federal wilderness areas (Mt. Washington Wilderness and Three Sisters Wilderness), many historic, recreational, and natural sites. The boundaries of the wilderness areas border the highway.
Its scenic landscapes make it one of the most popular routes for bicycles and motorcycles. The ride is known as the greatest climb and descent in Oregon with class-A Oregon forest and a lava "moonscape" on a backdrop. McKenzie Pass is also a popular hiking destination in late summer. The area is traversed by the Pacific Crest Trail with the trailhead some half-mile west of the Dee Wright Observatory.
The McKenzie Highway usually opens for traffic in June. For the traffic access updates, check the Oregon Department of Transportation website.
Find hotels and airbnbs near McKenzie Pass (Map)