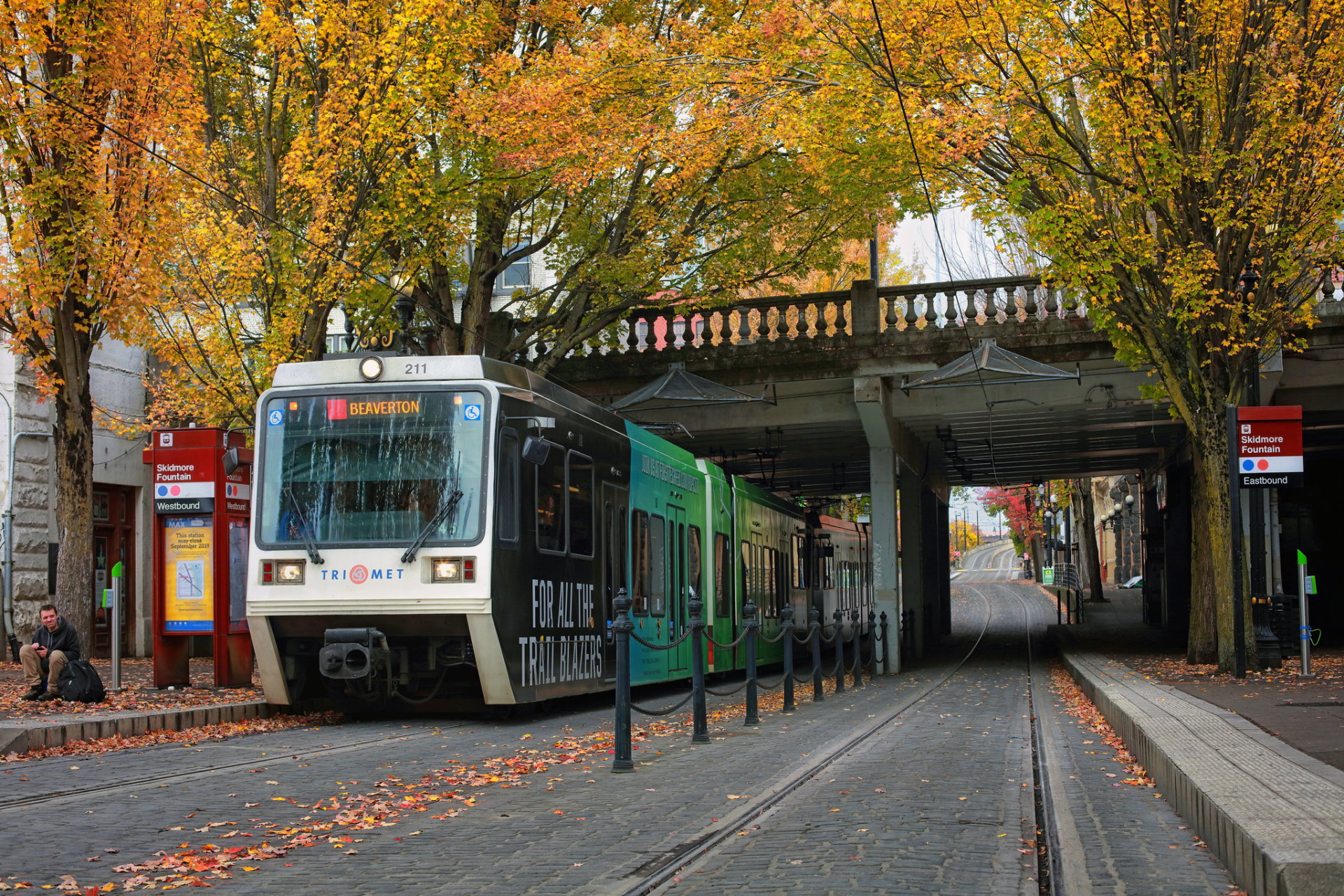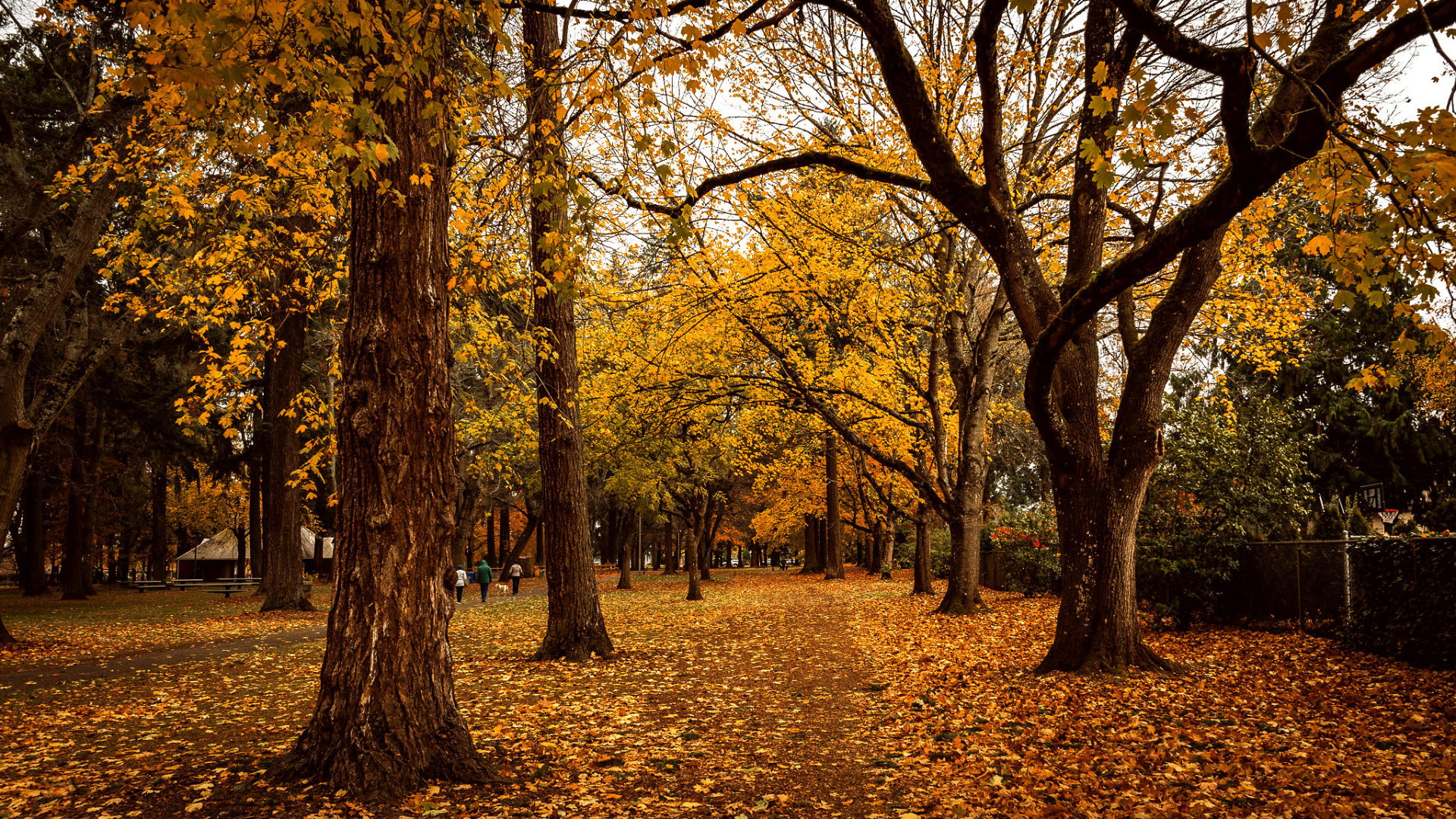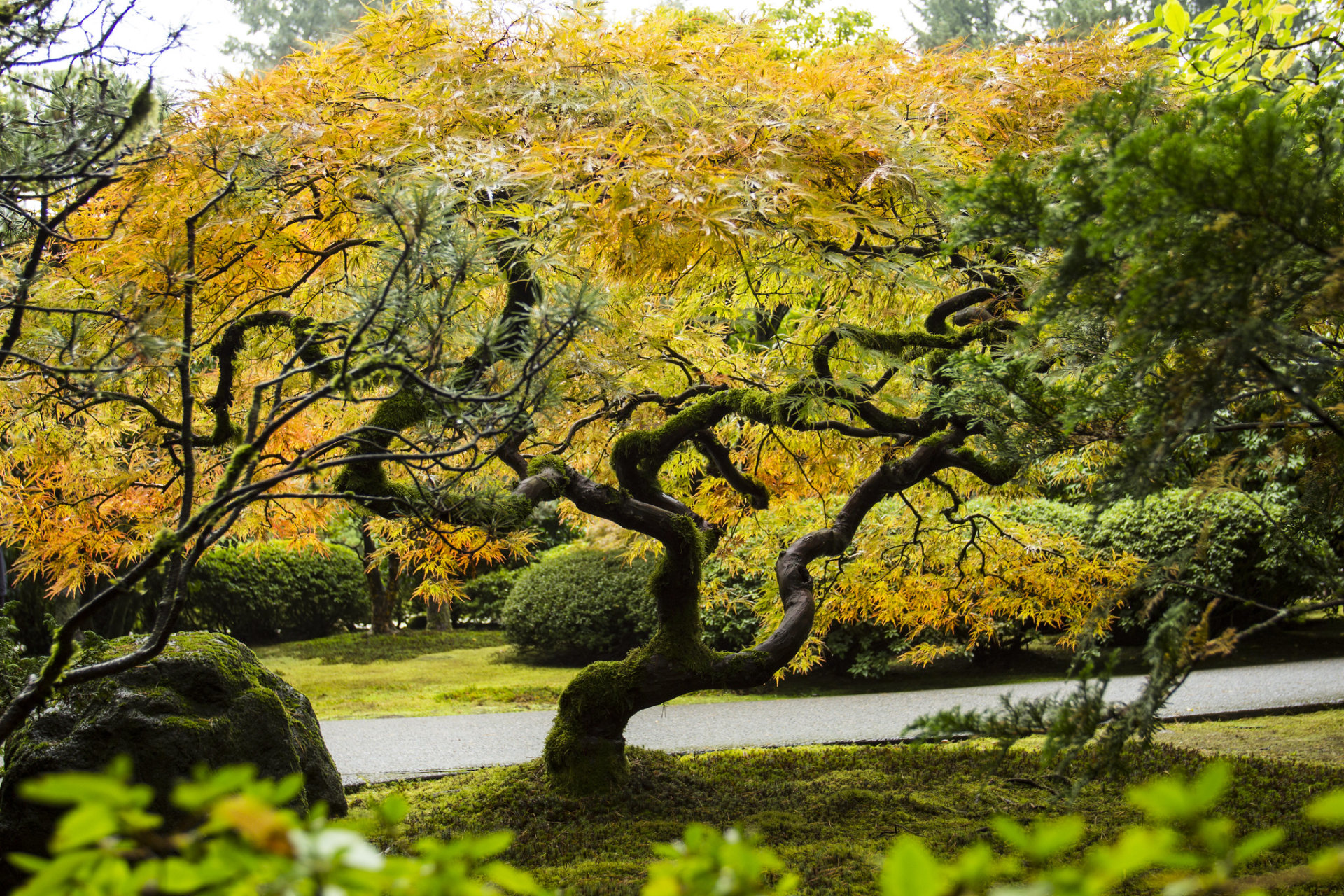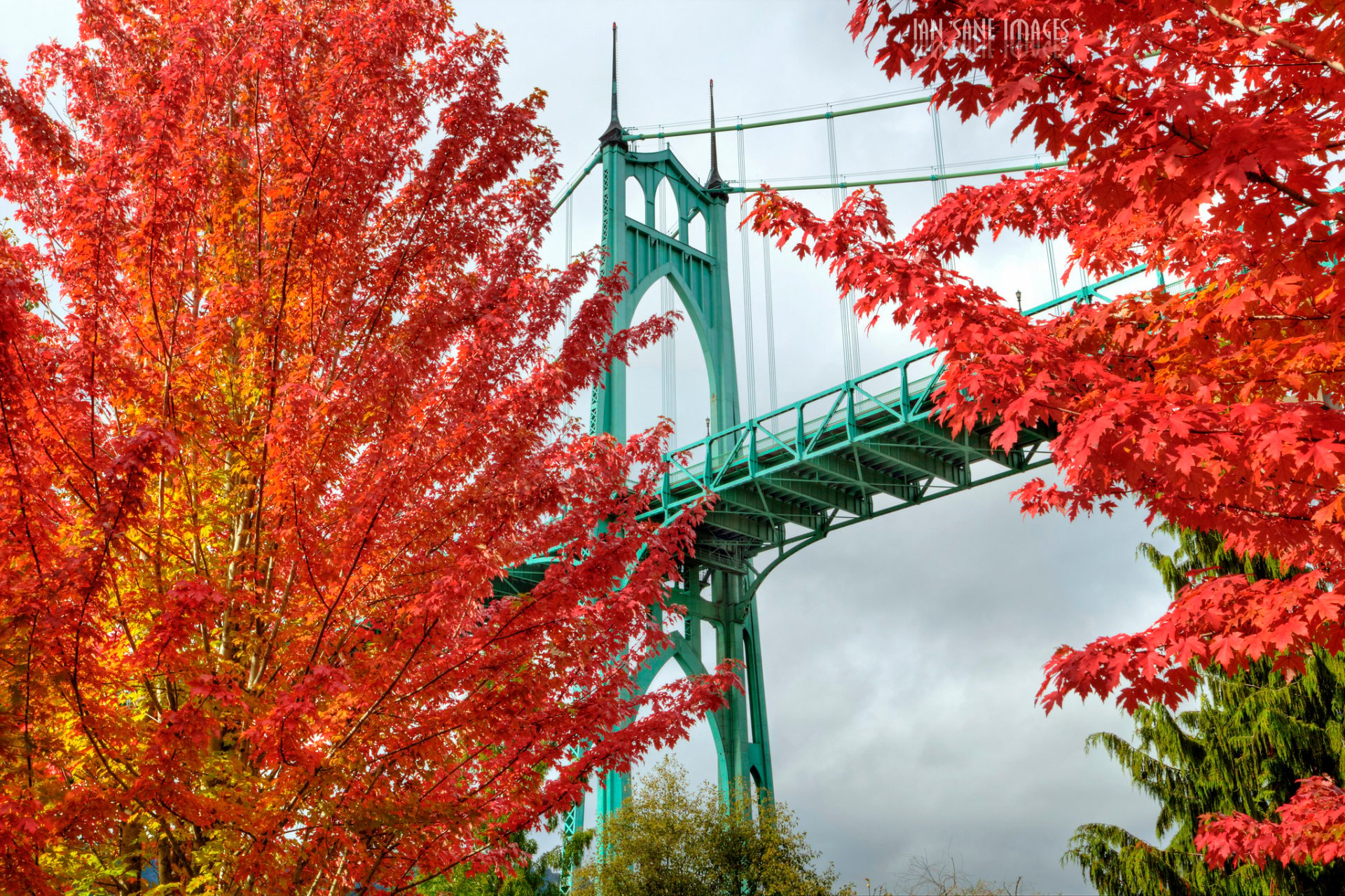 Autumn in Old Town, Portland
Oregon is famous for its lush evergreen forests, however, in urban areas, such as Portland, deciduous trees prevail, making the city an excellent leaf-peeping destination. Bigleaf maples reveal golden tones, vine maples add scarlet notes, while the most vibrant yellow comes from quaking aspens and western larches, which are both deciduous and coniferous.
When is the best time to see fall colors in Portland, Oregon
Fall foliage season in Portland depends on the weather, which varies from year to year. October is generally the best month for a leaf-peeping trip, as trees start to turn from the beginning of the month. The peak fall foliage season in Portland usually falls between mid-October and early November.
Best places to see fall foliage in Portland
Washington Park
Located in downtown Portland, Washington Park is one of the most popular places for a scenic fall stroll. Due to a huge variety of trees from different parts of the world, the park looks stunning during the change of seasons. Exploring this 410 ac ( 97 ha) park will take a long time. However, for the most amazing fall experience stop by the Japanese Garden to see its amazing Japanese maples, perfect symmetry, scenic ponds, bridges, and waterfalls. This 5.5 ac (2.2 ha) park is considered to be one of the most authentic Japanese gardens outside of Japan. Another must-see is Hoyt Arboretum with many rare tree species to admire.
Forest Park
Forest Park, one of the largest in the country, boasts 5,100 acres of nature and 70 miles of trails in just a 20-minute drive northwest of downtown Portland. It features more native Pacific Northwest flora like bigleaf maple, which pops with bright yellow on the background of evergreens. The park's Maple and Wildwood Trail Loop is the number one park attraction during the fall. This 6.3 mi (10 km) trail is surrounded by old Douglas firs, western hemlocks, vine maples, and red alders. The trail can be easily accessed from Saltzman Road.
The fall foliage experience in Oregon wouldn't be complete without a stroll through Portland's Downtown, Old Town, and along the Willamette River banks, which look especially beautiful in the fall. One of the most photographed spots in the city is St. Johns Bridge, a steel suspension structure between the Cathedral Park and Linnton neighborhoods in North Portland.
Once you explore Portland's numerous fall foliage trails, don't wait too long to get out of the city and enjoy some of Oregon's best fall routes, such as Mt. Hood Scenic Loop and Columbia River Highway.
Find hotels and airbnbs near Portland Fall Colors (Map)