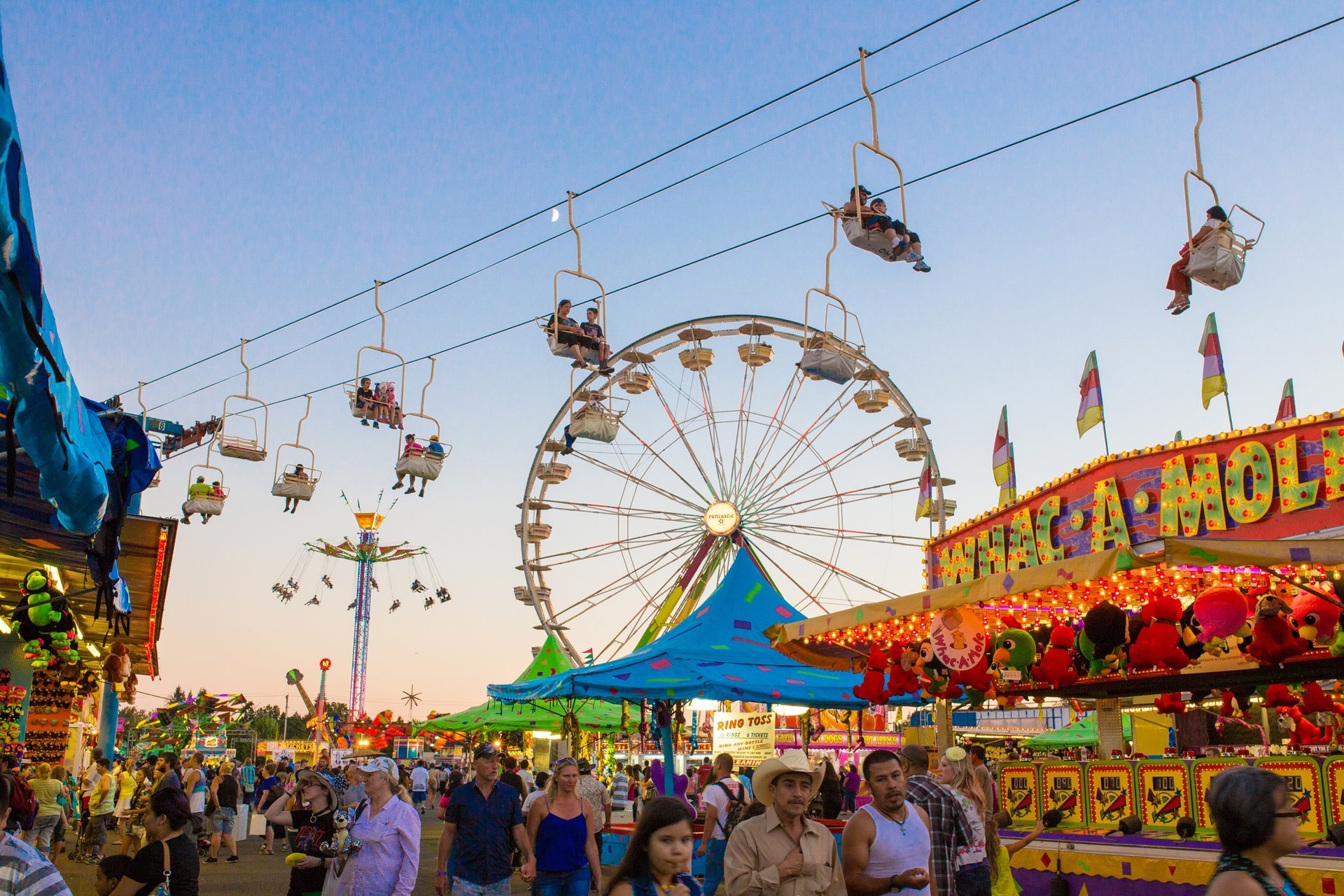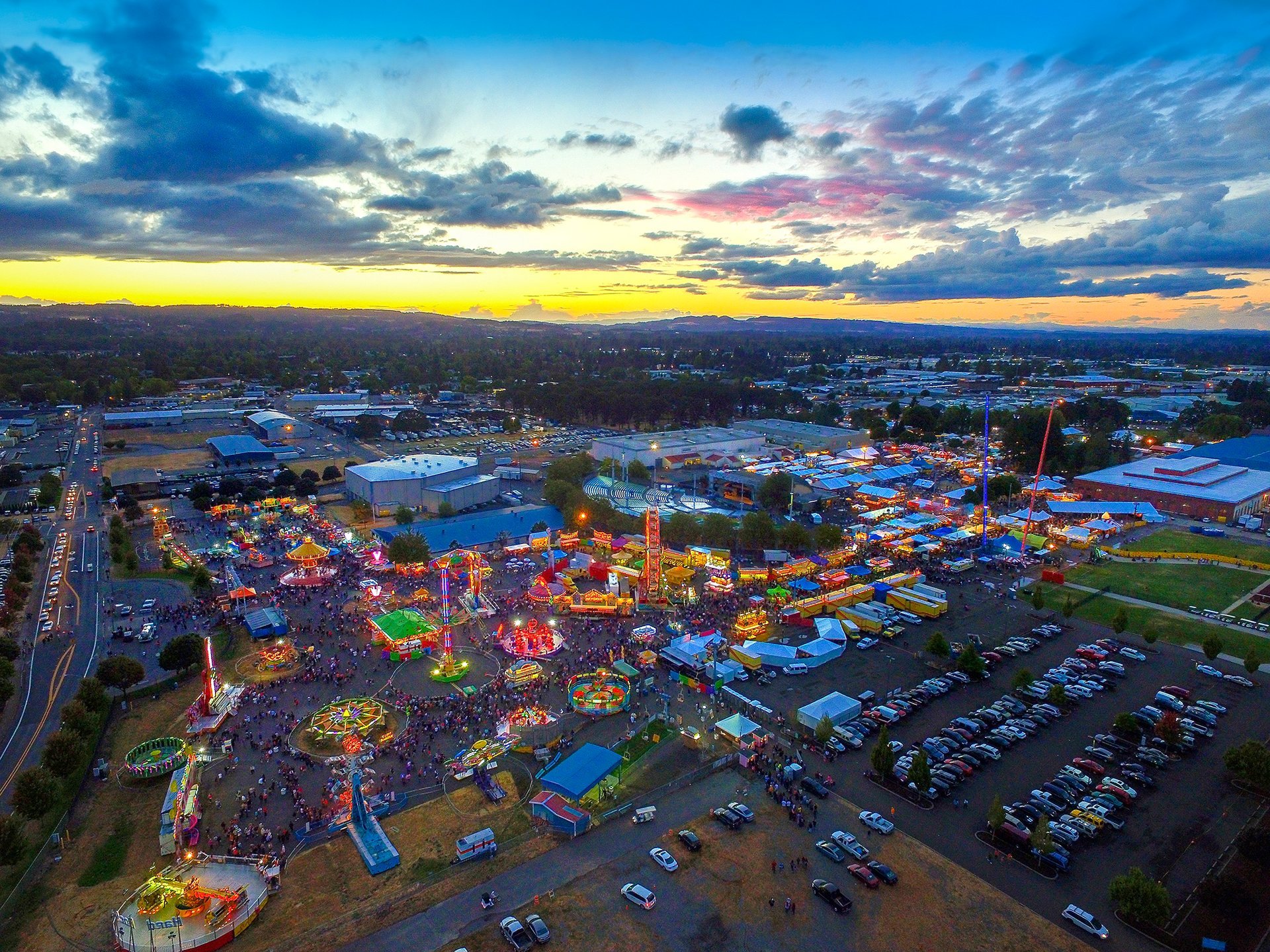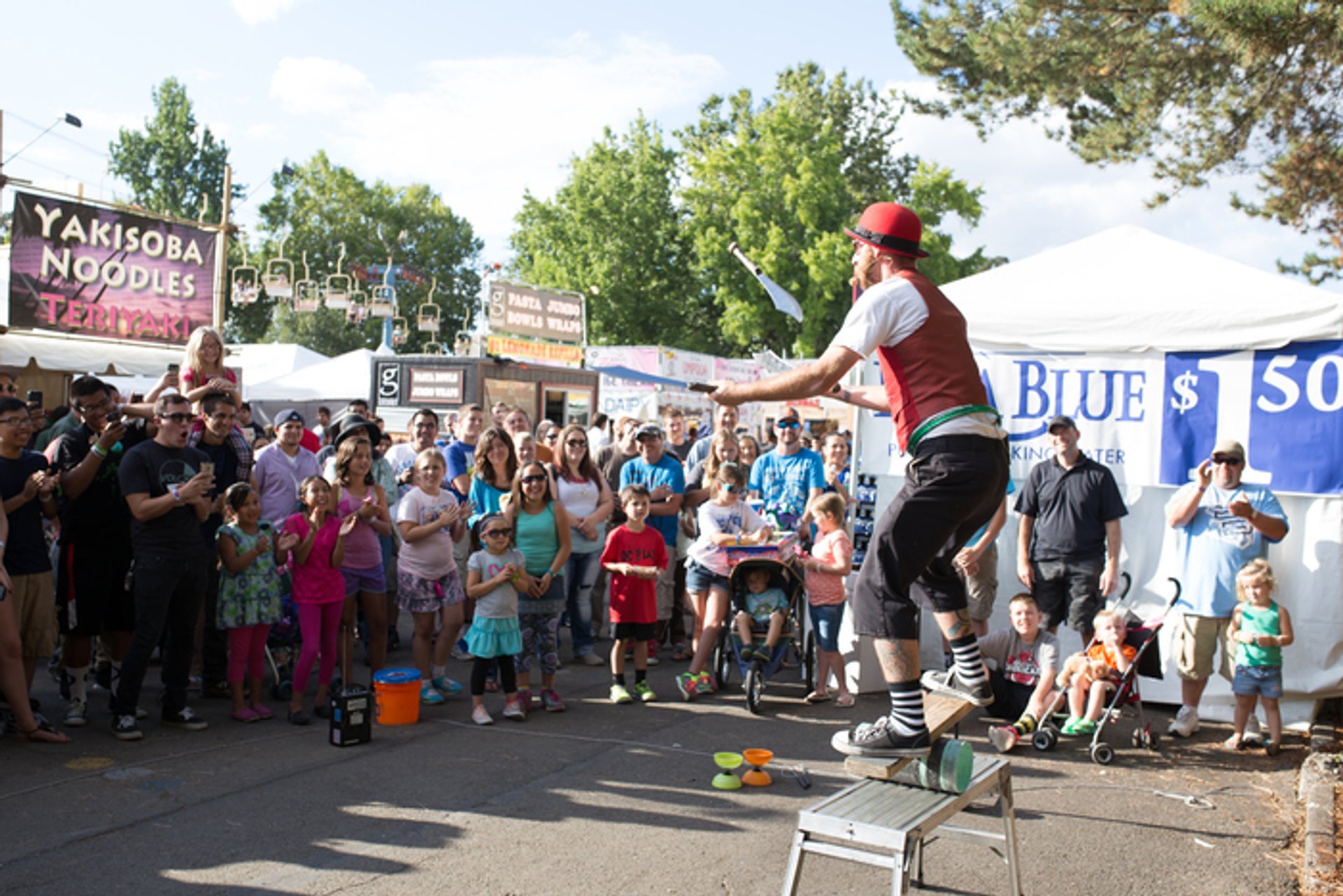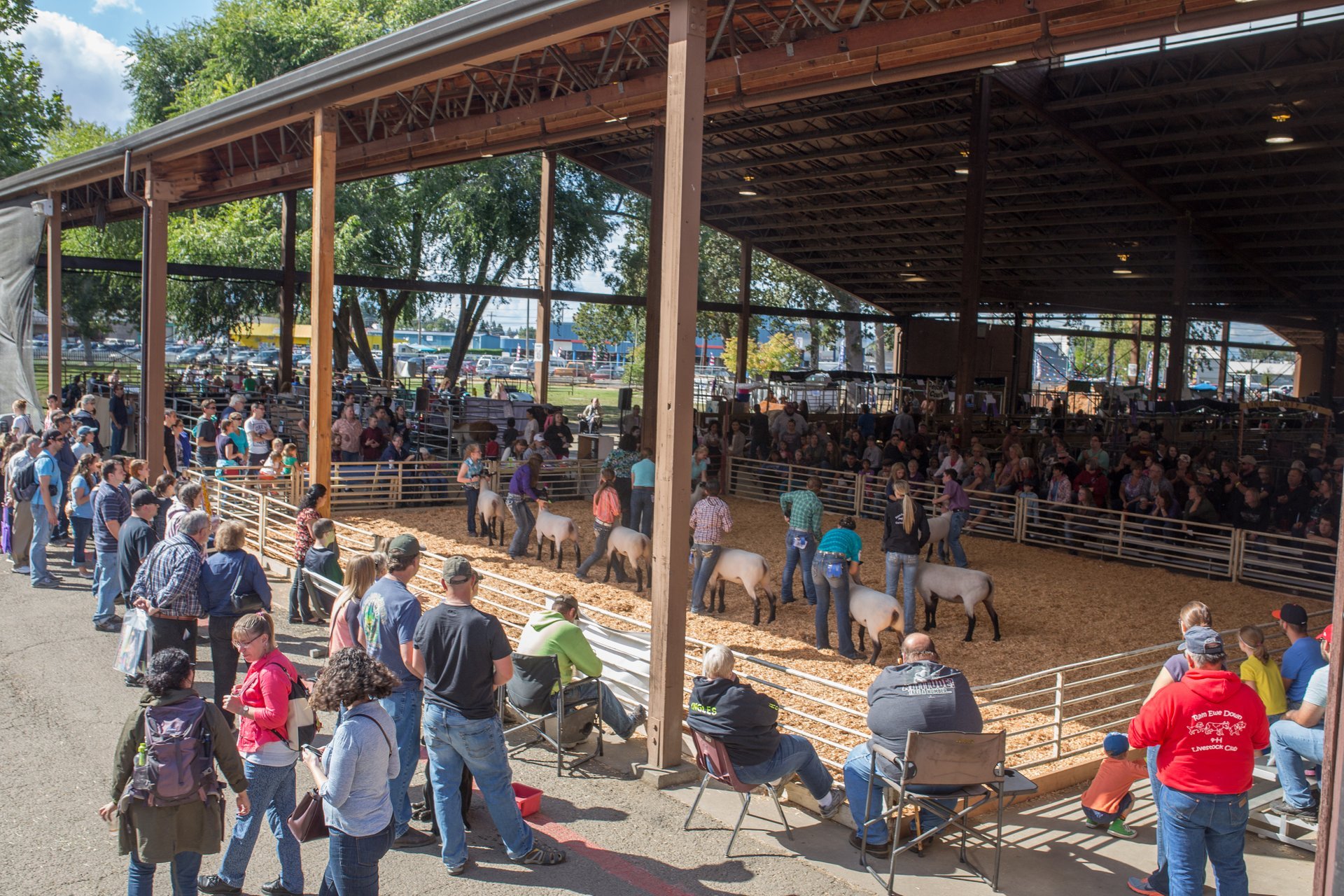 The Oregon State Fair is held every year in August–September at the Oregon State Fairgrounds in Salem. The fair has been organized almost every year since 1862, showcasing Oregon crops and livestock, and also arts and food. It has many food stands and vendors as well as competitions, racing and concerts. General admission tickets are $6, and fair hours are from 10 a.m. to 11 p.m.
Concerts are held at the L. B. Day Amphitheatre, named for L. B. Day, an Oregon politician. There is also a venue for indoor events—Salem Armory Auditorium, located on a corner of the fairgrounds.
The fairgrounds are located next to the 200-year-old grove of Oregon White Oaks, where Oregon's original people, the Kalapuya, lived for many years. In the 19th century, the site became a camping place for farmers who arrived at the fair in wagons. Camping in the grove is still part of the fair experience.
The highlight of the Oregon State Fair is the carnival, a fun and thrilling collection of rides and games. Six of the 48 rides—the Giant Wheel, the Arctic Blast, the Wave Swinger, the Drop Tower (Hi-Jacker), the Power Surge, and the Pharoah's Furry—can really raise the hair on your arms.
Practical info
Is the Oregon State Fair canceled?
The 2020 Oregon State Fair is canceled due to the social distancing requirements amid the COVID-19 pandemic. Show more
Where is the Oregon State Fair?
Oregon State Fair & Exposition Center at 2330 17th Street NE, Salem, Oregon 97301-0601. Show more
Ask a question
Find hotels and airbnbs near Oregon State Fair (Map)