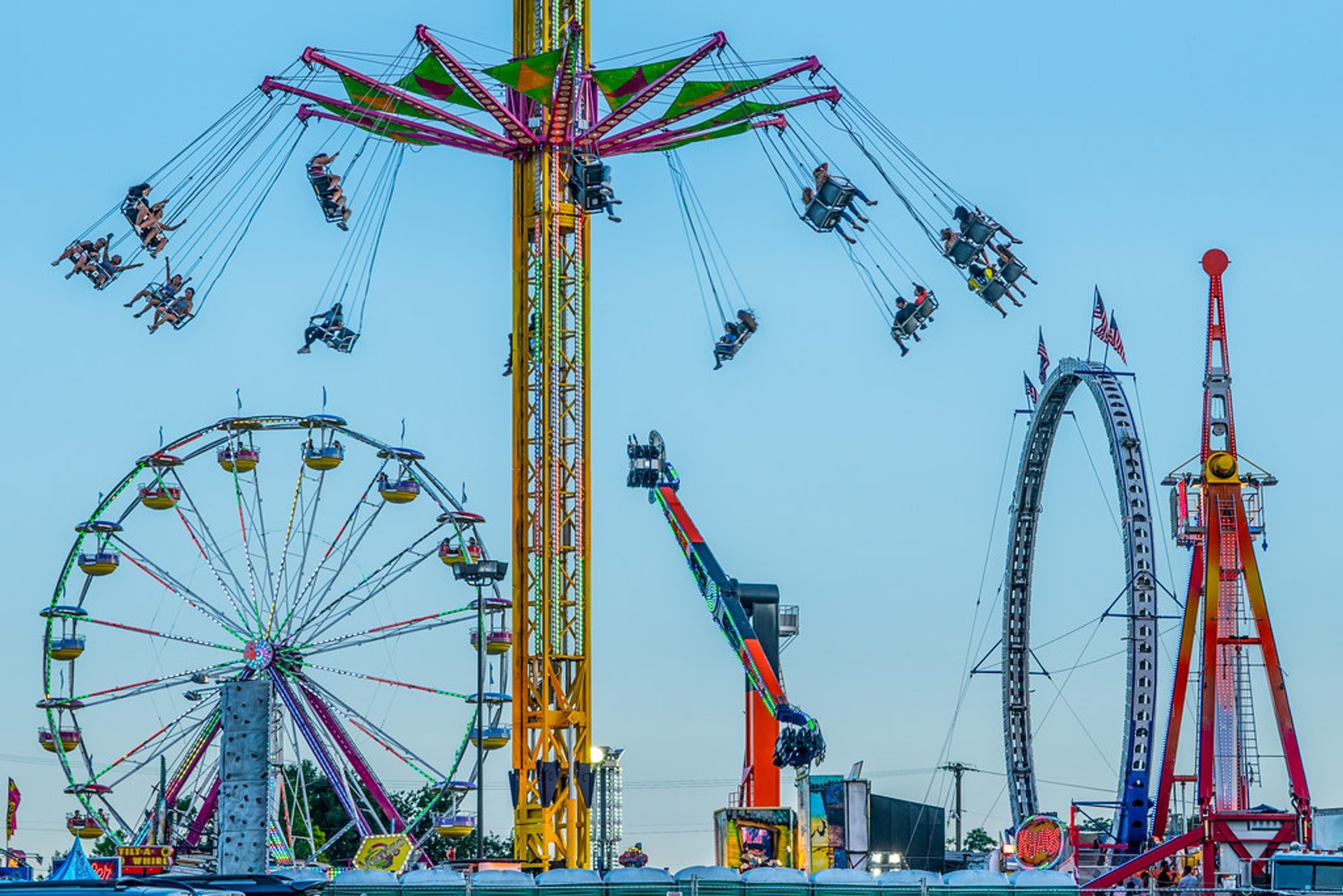 The annual Alabama National Fair combines a farming expo and daily fun for the whole family at the Garrett Coliseum, Montgomery. During the day, have a rollercoaster ride or play the carnival games. In the evening, see local and big-name artists performing throughout the grounds with concerts included in the general admission ticket.
Midway rides with a purchased wristband will keep even the most daring carnival visitors thrilled and excited. From the breathtaking hang gliding experience of the Cliff Hanger to old favorites like the Tilt-A-Whirl and Scrambler, Wade Shows brings dozens of rides for visitors of all ages. Wade Shows Kiddie-land is the place for kids to meet various characters such as bears and monkeys and to ride trains, cars, and planes on their own. No visit to Wade Shows midway is complete without riding the Carousel.
Agricultural exhibitions are an honored tradition in Montgomery. The fair provides a variety of livestock shows: dairy goat shows, beef cattle shows, and breeding shows. For little ones, Grandpa's Farm might be a great chance to see rabbits, pigs, cows, ducks, chickens, and other farm animals. Here, kids can also see traditional farm equipment used for woodworking.
Besides farming, the fair offers plenty of competitions for all ages. Everyone can try their luck in an art guild contest, mounted shooting, and flower show. Visitors can also observe an unusual pig race, an alligator show, or an exciting acrobatic basketball performance.
Find hotels and airbnbs near Alabama National Fair (Map)