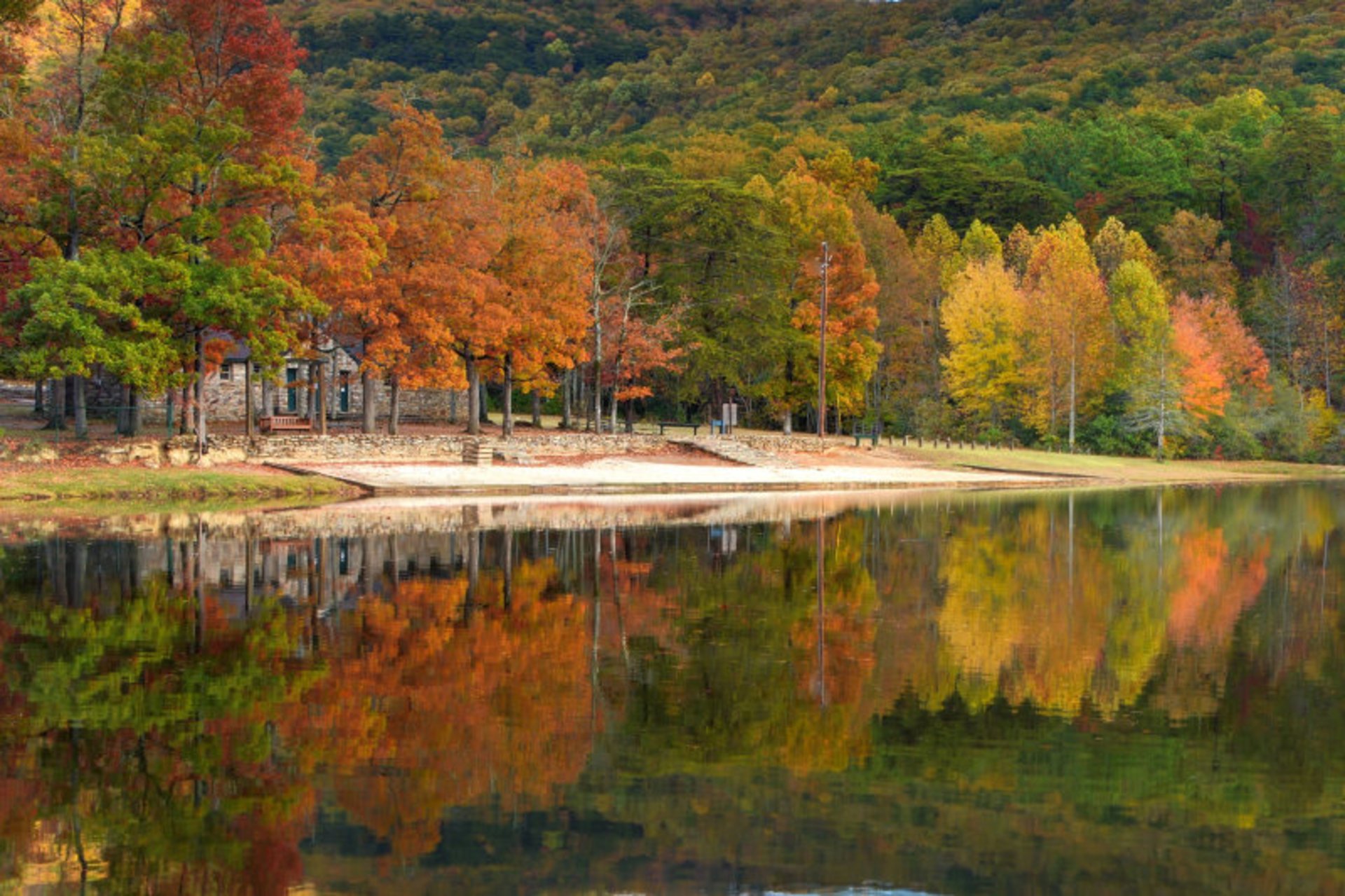 Cheaha State Park, Alabama
When fall strikes, Alabama becomes a sweet home for beautiful colorful foliage. Multiple parks around the state burst with shades of red, yellow, and gold. Whether you pick a relaxing car ride or a challenging hike, autumn in Alabama won't leave you disappointed.
Fall foliage season starts in North Alabama at the beginning of October and slowly moves South. On average, the peak season in the state is from late October to early November. During that period, days remain sunny but also chilly and breezy. The air temperature ranges between 80 °F (27 °C) and 40°F (4 °C).
Scenic Drives
A drive along the I-59 road is an excellent introduction to the charm of autumnal Alabama. It gets especially spectacular on the segment between Argo and St. Clair Springs. Another scenic route is John Findley Drive, which runs for seven miles. Along the way, you will witness beautiful chestnuts and oaks changing their palette.
Hiking
Oak Mountain State Park is Alabama's largest state park and one of the most loved and popular among hiking fans. Its breathtaking vistas are the ideal background for family-friendly activities like hiking, biking, golf, or fishing.
Monte Sano Park occupies around 2,140 acres and has over 34 miles of biking and hiking trails. The real gem of the park is an O'Shaughnessy Point, which provides a view like a patchwork quilt of color. Cheaha State Park is known for being Alabama's highest point and also for its tranquil lakes and waterfalls surrounded by fall trees. However, no matter which park you choose for your leaf-peeping excursion, Alabama can surely surprise you with its colorful fall!
Find hotels and airbnbs near Fall Foliage in Alabama (Map)