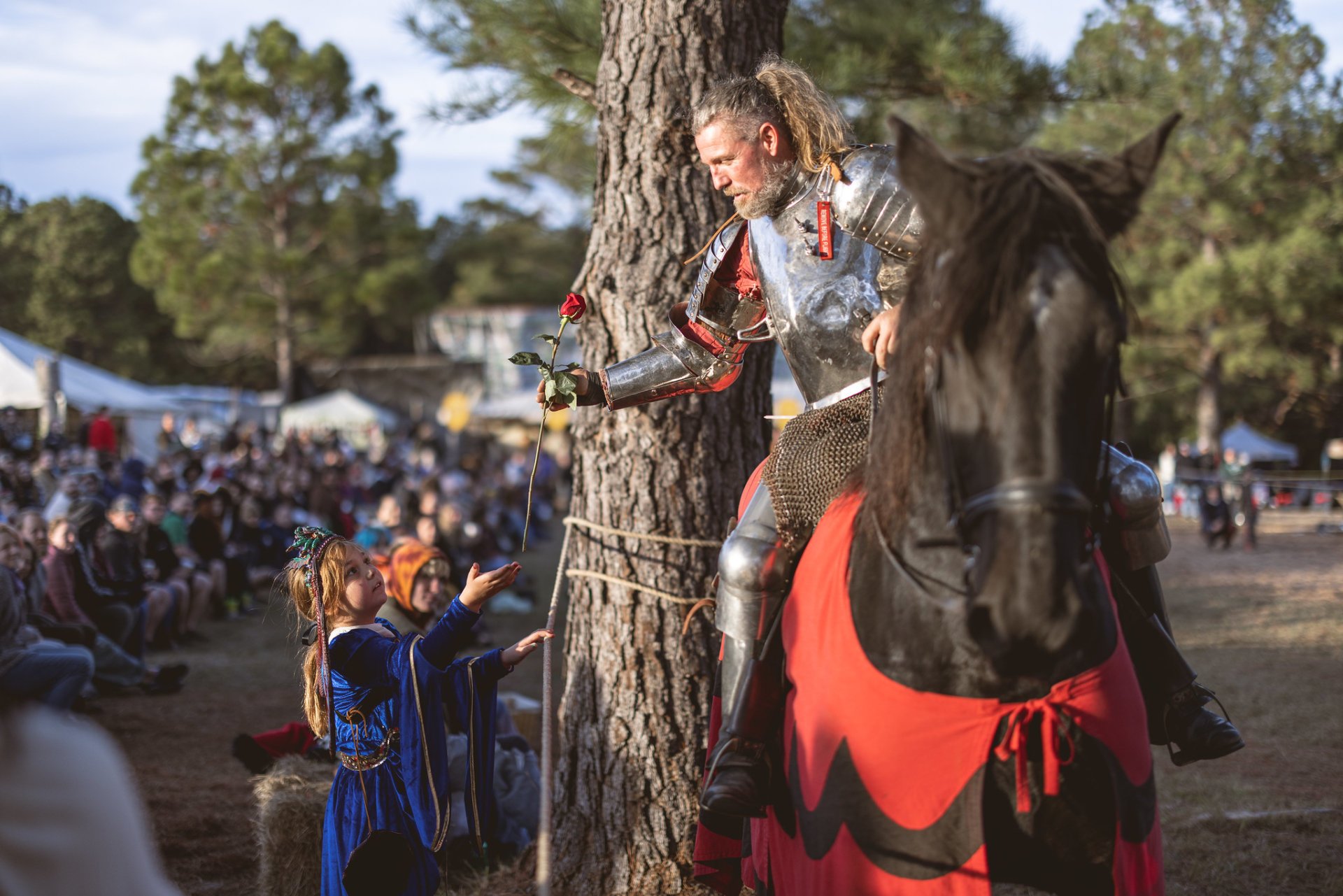 Every November, Jubilee Renaissance Faire invites everyone to Robertsdale, Alabama, for a marvelous celebration, replete with decadence and refinement of the Renaissance era. The faire is a perfect place to see kings, knights, princesses, dragon slayers, and wizards roam free. Veritable live entertainment comprises family-friendly shows and performances by dancers, singers, musicians, jugglers, and magicians. Furthermore, the program punctuates medieval games, including archery and axe throwing, horse rides, falconry demonstrations, and above all—a jousting tournament by the noble Knights of Valour.
The fairgrounds is open to the public from 10 am to 5 pm. Admission is $15 for adults, $10 for visitors aged five to twelve, and free for younger kids. You can buy tickets and stay tuned for the latest updates on the Jubilee Renaissance Faire's official website. It, along with the Facebook link, is provided in the External Resources below.
The fair is set at 30569 Eagle Ln, Robertsdale, in the south of Alabama. You can see the exact location and choose a stay nearby from the accommodations map.
Find hotels and airbnbs near Jubilee Renaissance Faire (Map)