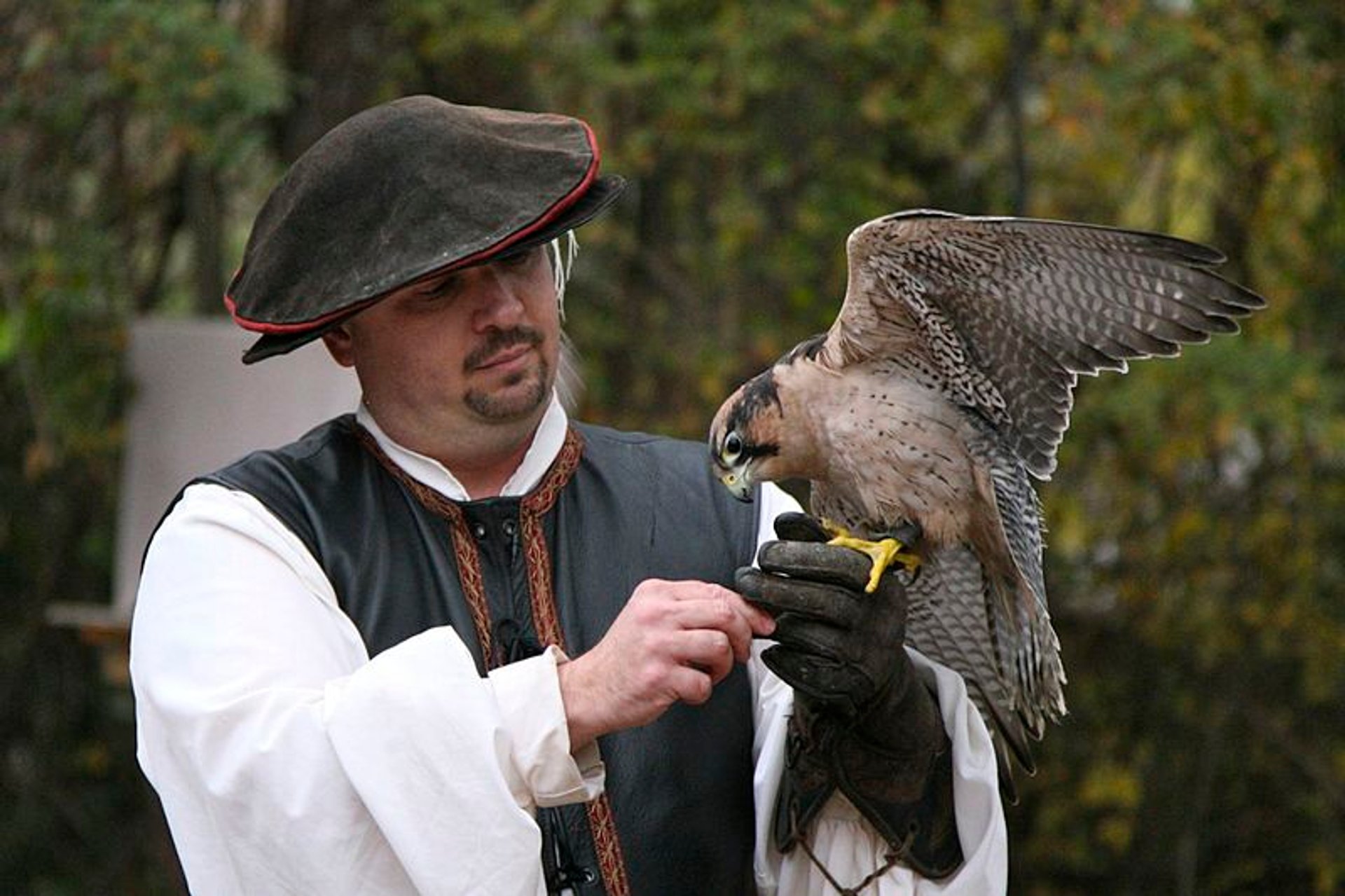 Texas Renaissance Festival started on the location of an ancient strip mining site in Todd Mission back in 1974. It is considered to be the nation's largest Renaissance theme park attracting more than a half a million guests annually.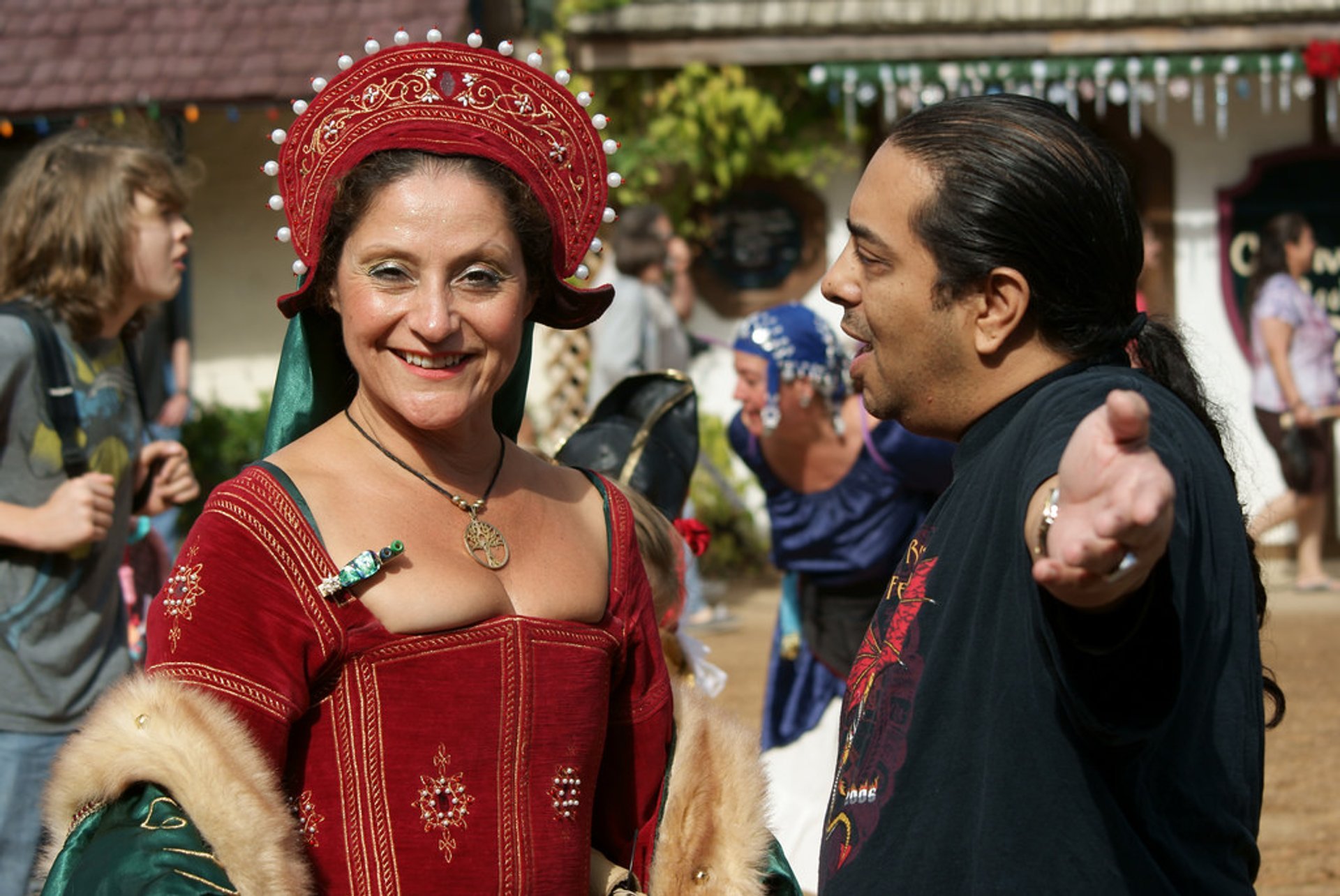 This magic festival offers fascinating experiences on weekends featuring a variety of performances on 25 stages, hand-powered rides, medieval-themed dance and music, topnotch drinks and food, works by craftspeople in 350 on-site shops, and, of course, the Queen's Royal Finale fireworks at dusk.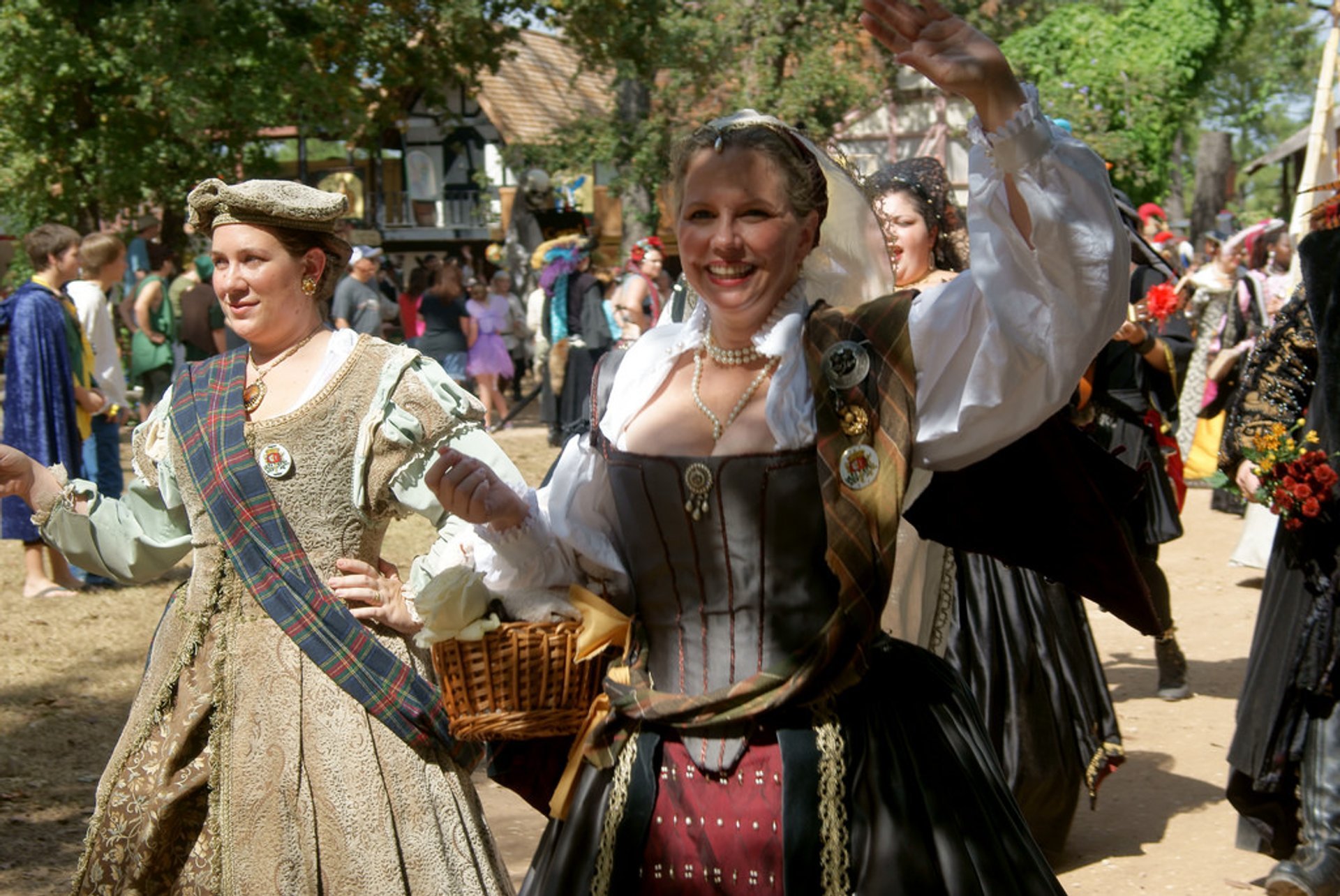 Throughout the festival grounds, you'll discover several artists presenting the methods of coin minting, forging armor, candle-making, glassblowing, and other techniques to the audience.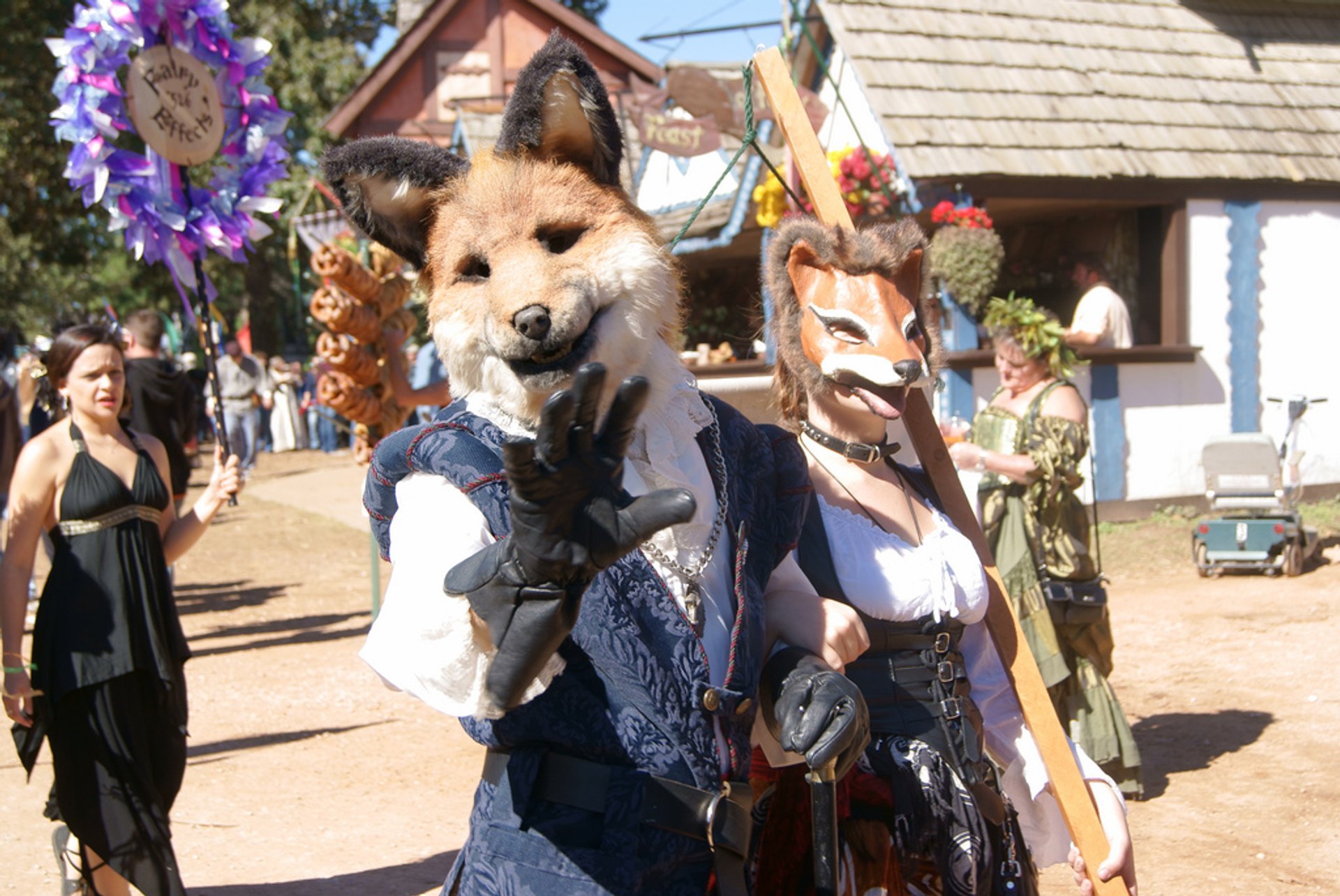 One of the largest festival events is the Joust. This accurate re-enactment of a medieval joust is performed by the Hanlon-Lees Action Theater. You'll see armored knights, authentic weapons, and costumed horses.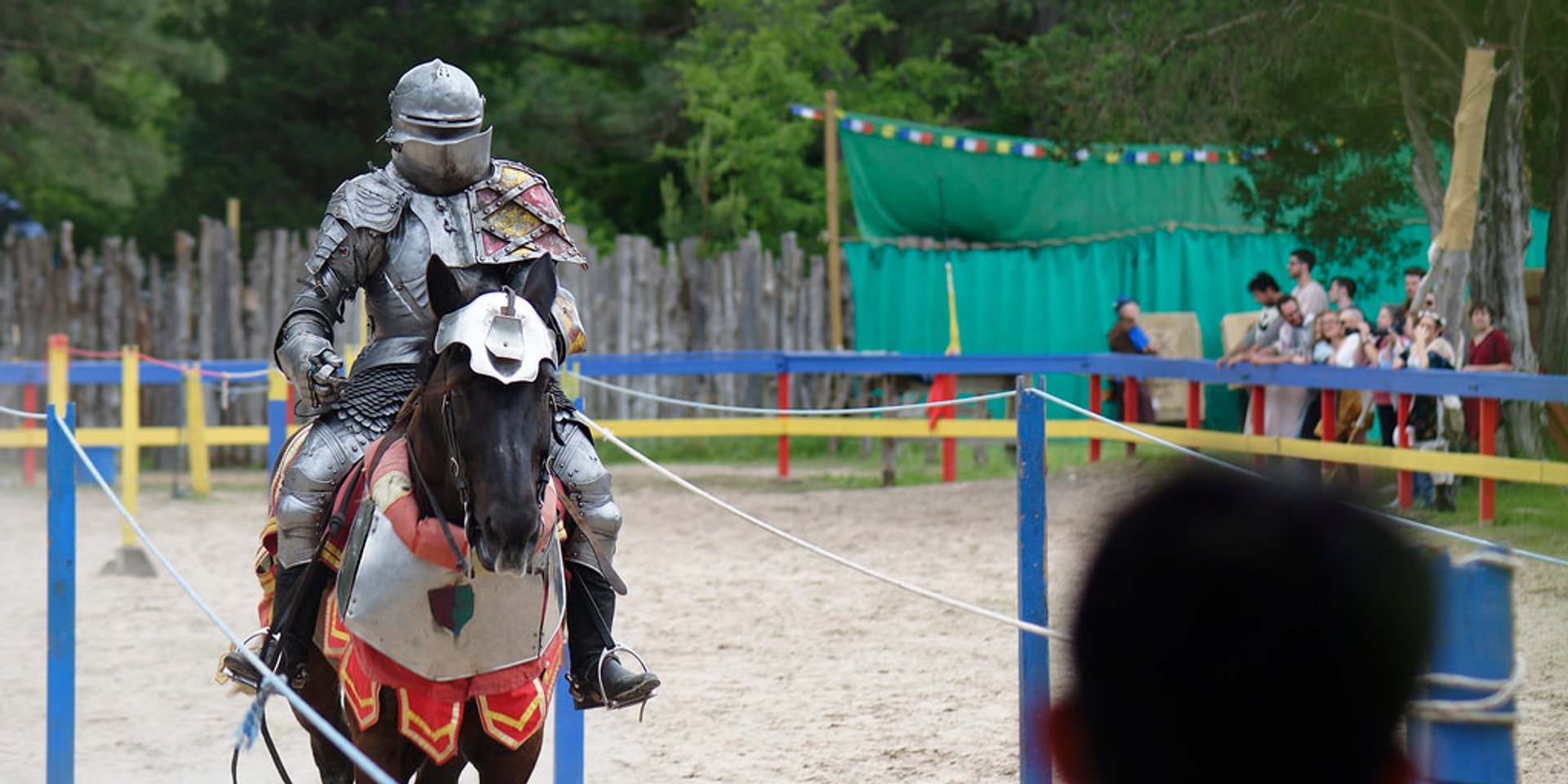 A royal finale takes place in the arena at the end of the festival with various performances from entertainers and musicians. Prepare your "awes" for the fireworks closing ceremony.
Texas Renaissance Festival Featured in