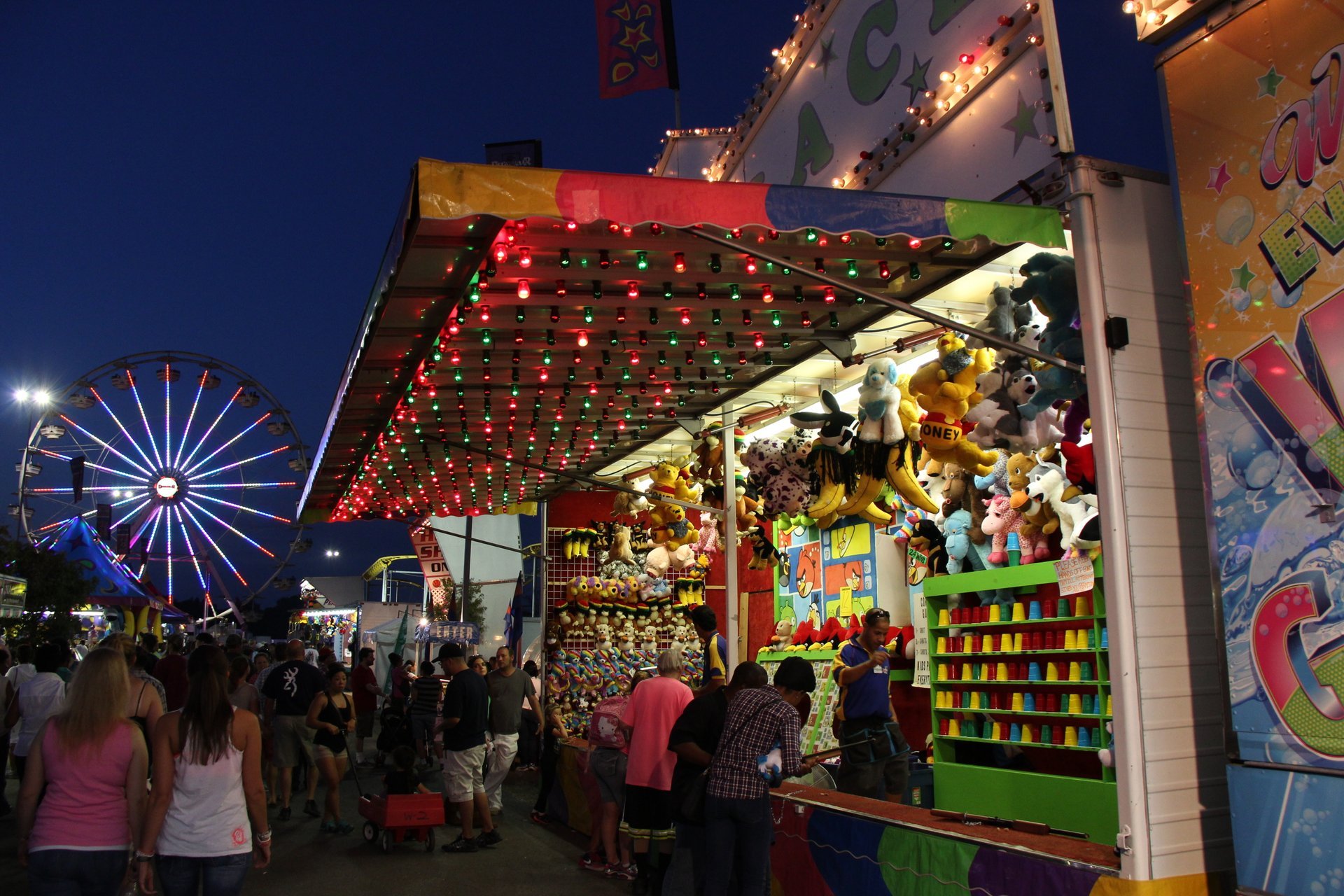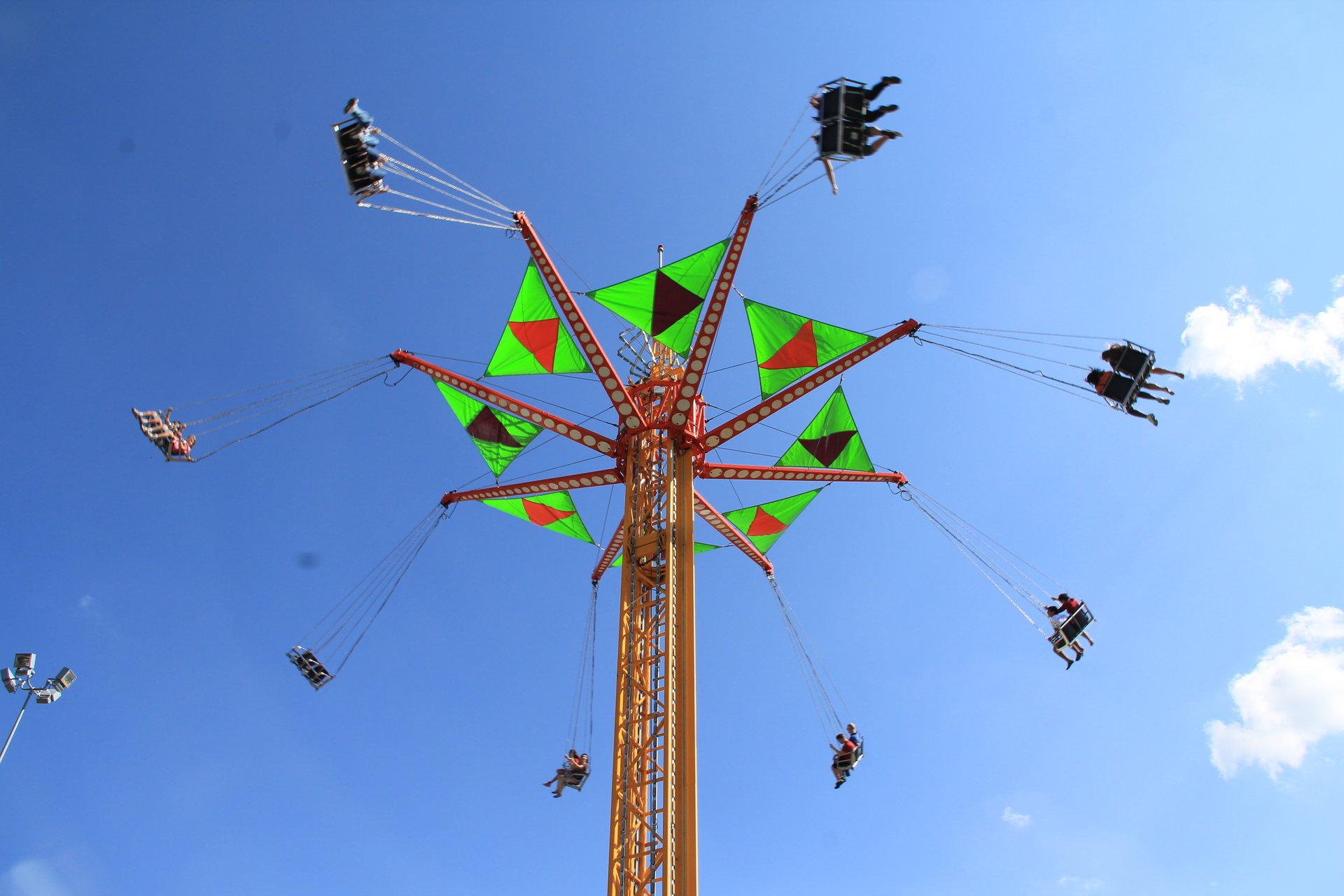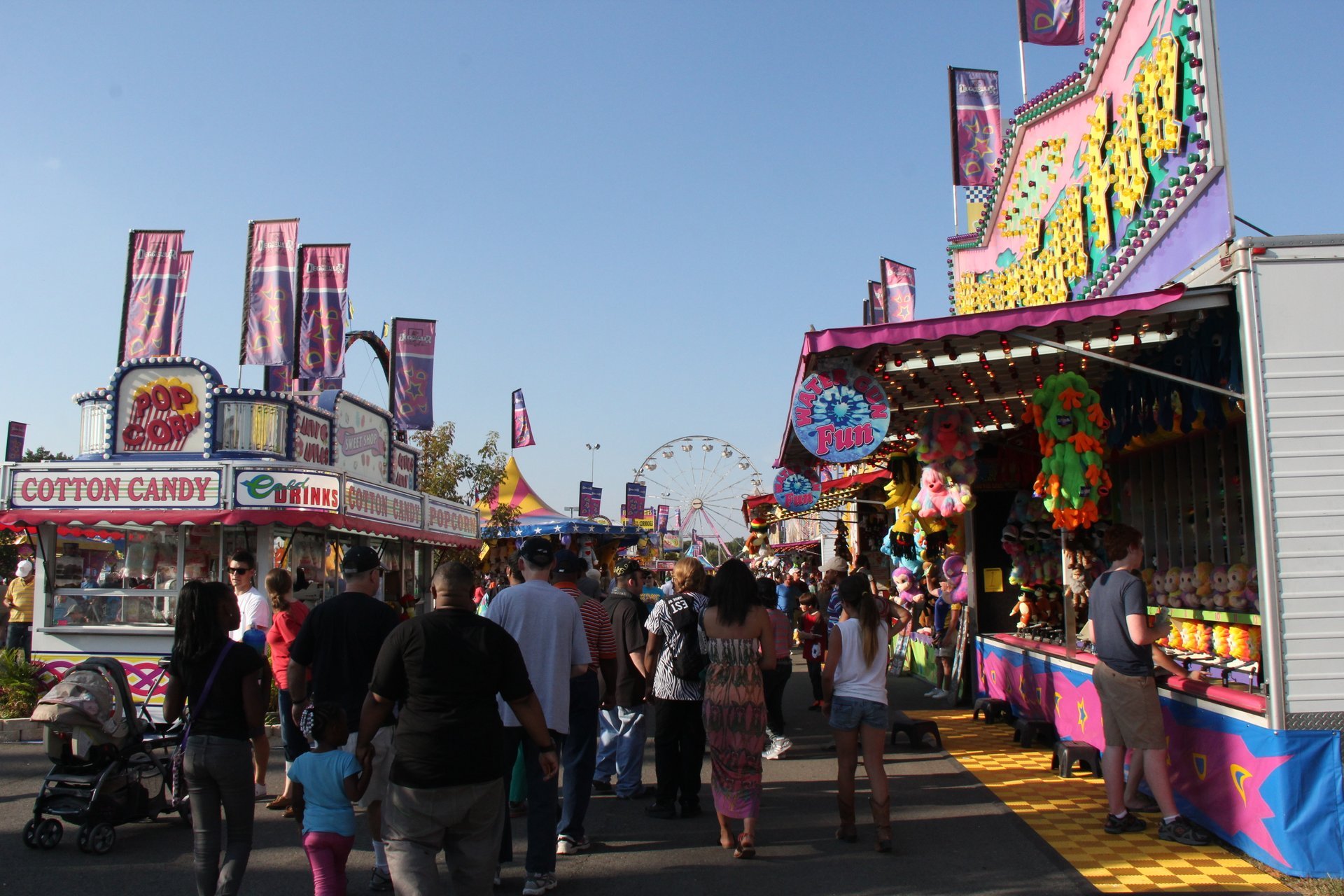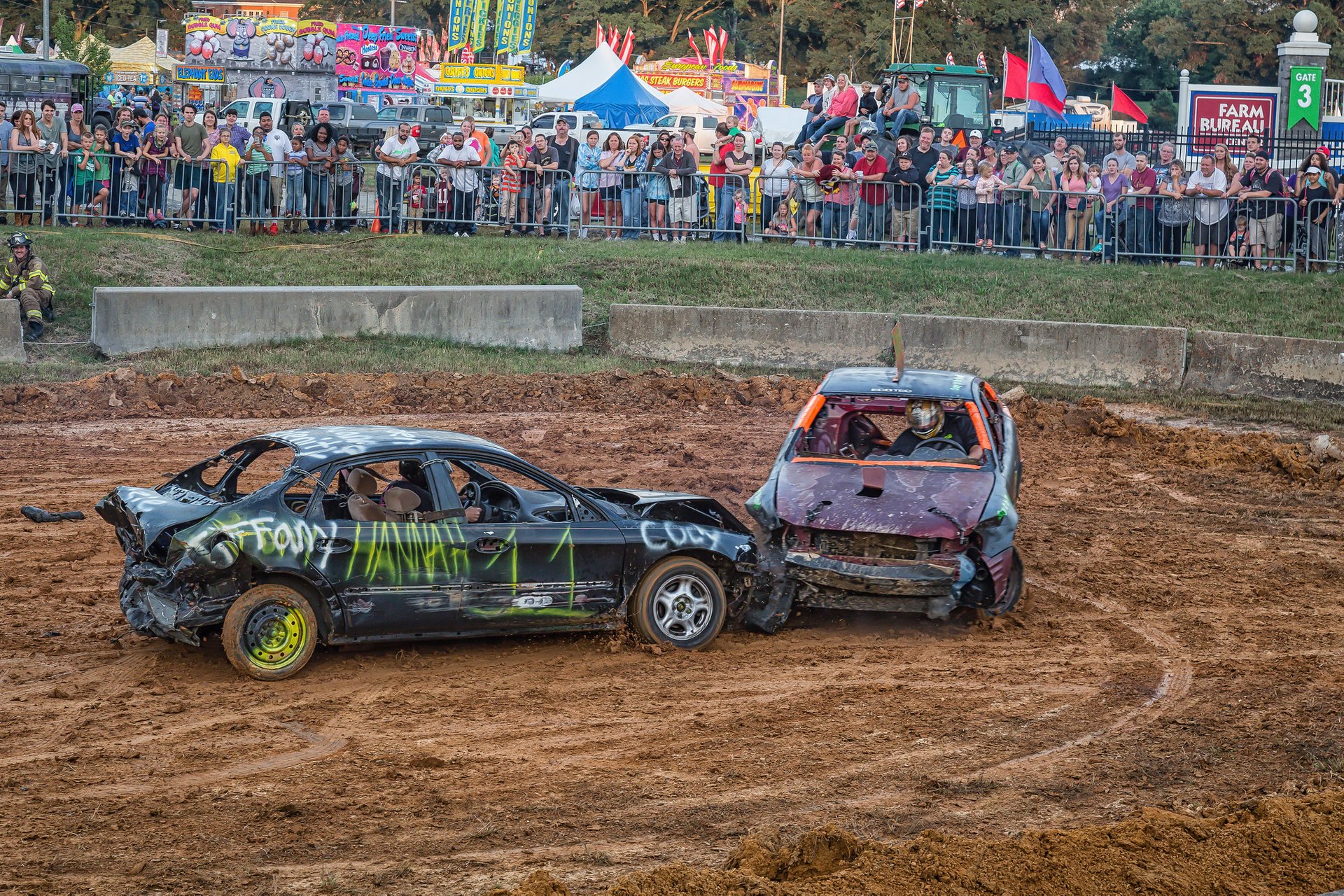 The State Fair of Virginia is a ten-day event taking place from late September to early October at the Meadow Event Park in Doswell, Caroline County, Virginia. The beautiful Meadow Park is a great outdoor setting for exciting rides, games, shows, concerts, and other family fun. The fair features dozens of fantastic events happening every day: magic tricks, log-rolling, snake handling, chainsawing, and stilt-walking. Educational activities include agricultural, technological and historical exhibitions, livestock displays and competitions such as pig races.
The Virginia State Fair features dozens of food vendors offering all-time favourites like funnel cakes, cotton candy, and barbecue chicken. Vendors offer souvenirs, clothing, belt buckles, and various unusual designs.
The State Fair of Virginia dates back to 1854. For many years it was held near Richmond, Virginia, at the Richmond Raceway Complex. Since 2009 it has been held at the 1.5-sq.km (300 acres) Meadow Event Park with a vast exposition hall, a multi-purpose pavilion, a large horse-stall for over 140 horses, and four show rings.
Every year, the fair showcases local agricultural products, arts & crafts as well as technology. Young McDonald's Farm is a popular petting zoo for children. There is also the Heritage Village with displays of Native American history. Small children can enjoy special rides like a merry-go-round and the slow speed airplane rider.
Find hotels and airbnbs near State Fair of Virginia (Map)