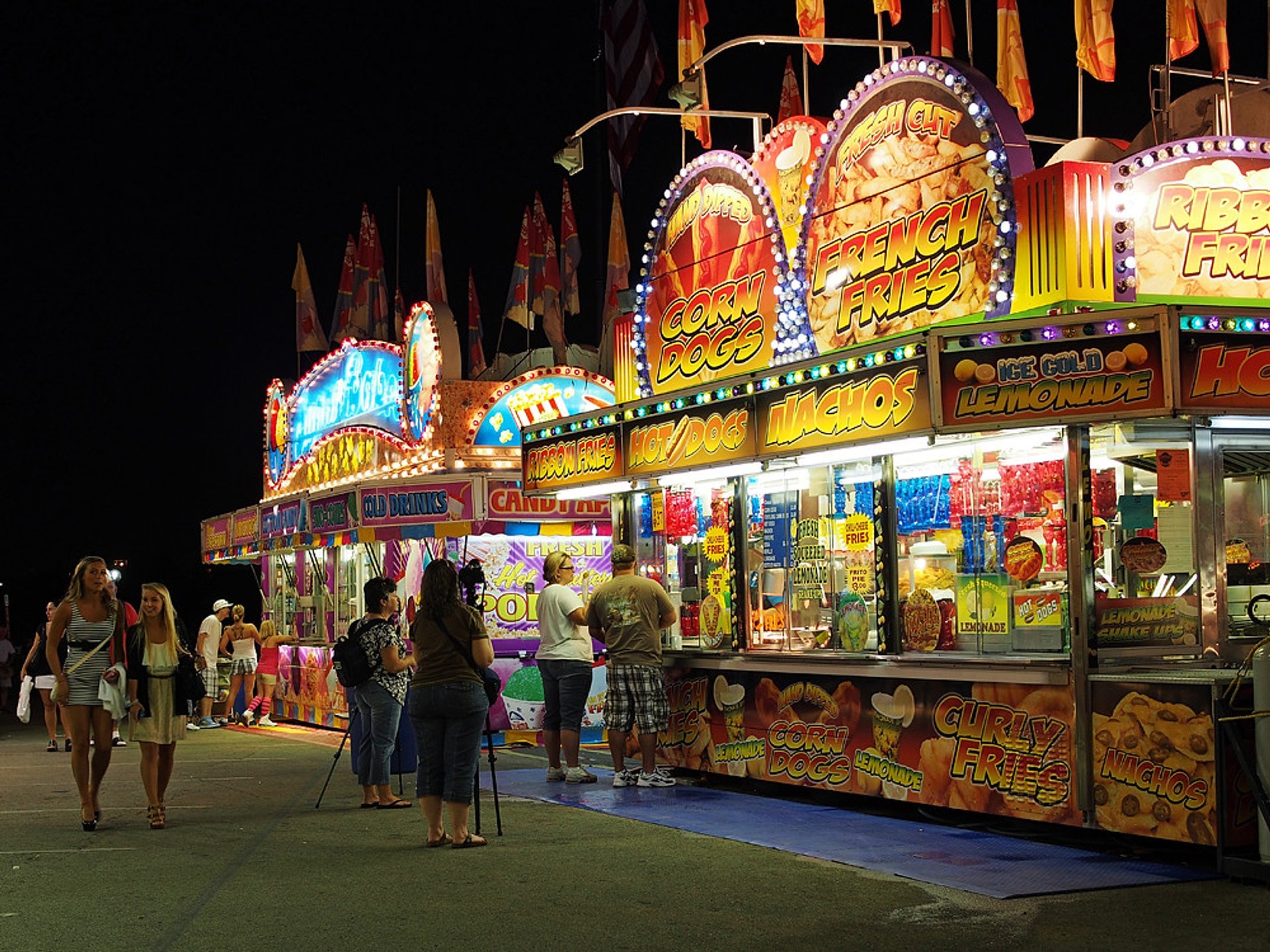 The Kentucky State Fair takes place every August at the Kentucky Exposition Center in Louisville. It brings a dozen days of fun and entertainment for the entire family. The fair showcases Kentucky agriculture and offers unique experiences like AgLand and Bluegrass Village. The program also includes live music on nine stages and tents with food. Every year, the fair draws about 600,000 people.
The Kentucky Exposition Center covers 2.1 sq. km (520 acres) of space with many indoor and outdoor exhibits, food sampling, thrilling rides, and entertainers like acrobats, illusionists, and balloon sculptors. The Kentucky State Fair features competitions in baking, quilt-making, homebrew beers, fine arts, and agriculture.
The Kentucky State Fair was first organized in 1816 by Colonel Lewis Sanders. The event moved to its present-day fairgrounds in 1956. One of the highlights of the week is the World's Championship Horse Show with over 2,000 elite horses competing for more than $1.2 million prize money.
Kentucky State Fair is known for its free concert series at Bluegrass Village featuring lots of talented musicians like Gary Allan, Walker Montgomery, Midnight Star, The Oak Ridge Boys, Larry Gatlin and the Gatlin Brothers, Casting Crowns, Bonray, Happy Together Tour, Chris Janson, Carly Pearce, Chevelle, The Cunning, Josh Turner, and many others.
Find hotels and airbnbs near Kentucky State Fair (Map)
Kentucky State Fair Featured in