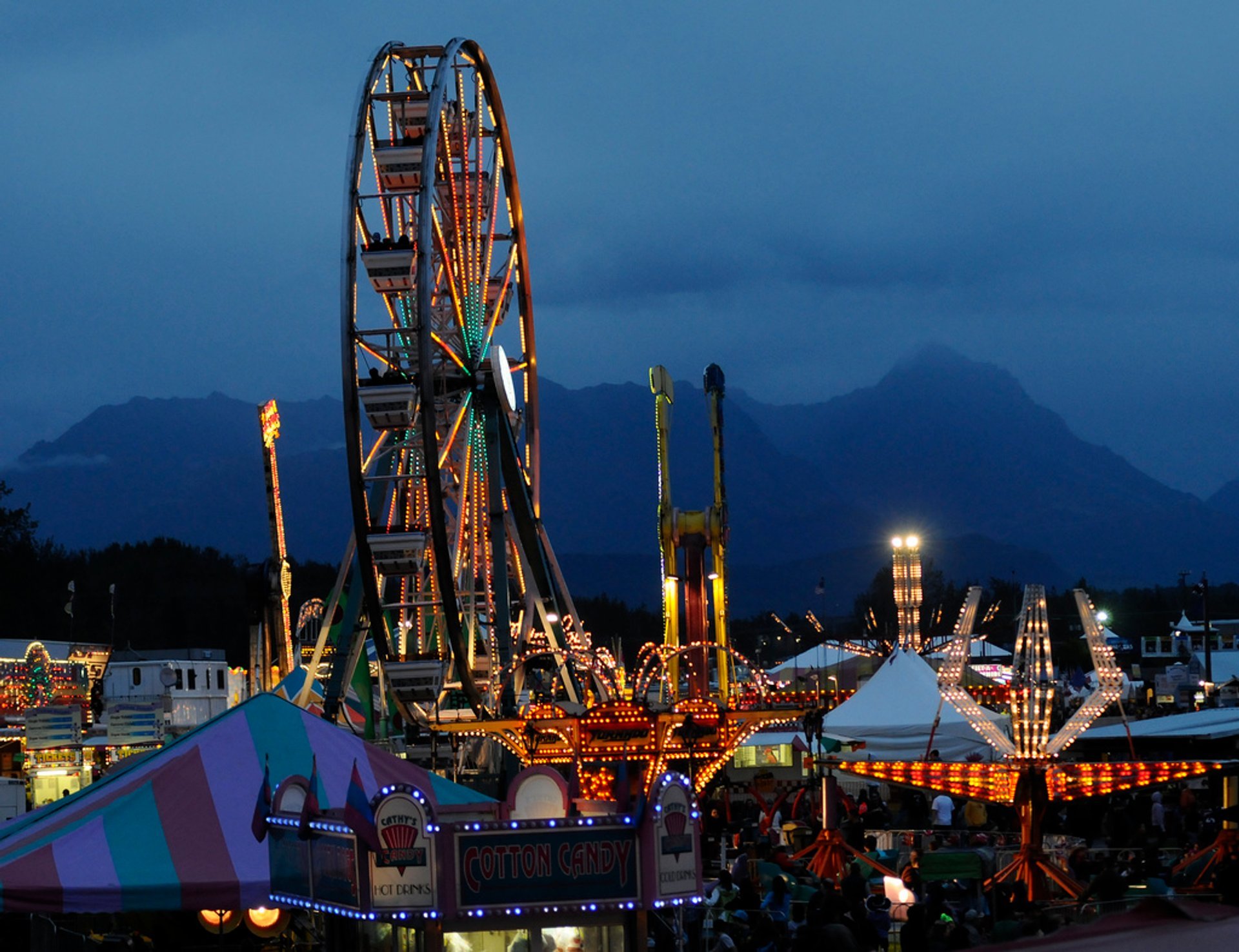 The Alaska State Fair is held in Palmer from late August to Labour Day. The fairgrounds are one hour north of Anchorage. The fair is famous for its giant vegetable records and its amazing location by the Chugach Mountains in the Matanuska-Susitna Valley. Like every fair, it offers thrilling rides, foods on sticks, large exhibits, carnival games, and many concerts. There are about 450 vending booths. About 70 food vendors offer everything—from hot dogs, pizza, burgers and nachos, to Alaskan seafood, cream puffs and more. The fair is open from noon to 10 pm. The Alaska State Fair has about 350,000 visitors every year.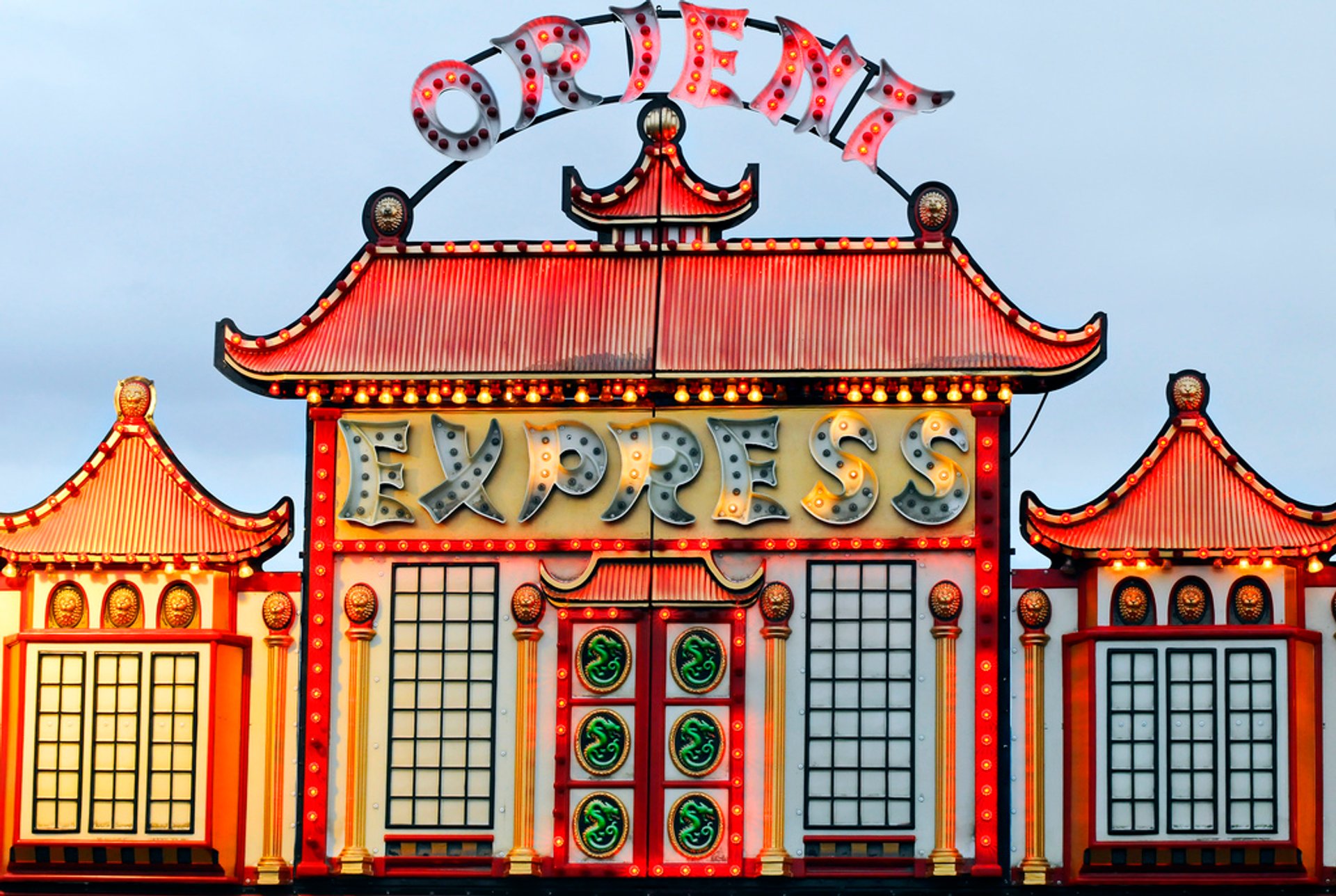 The fair's giant vegetable exhibits include a 1-m bean (39 inches), 2-meter (83 inches) gourd and 500-kg (1100 pound) pumpkin and 14-m (146-foot) gourd vine. Since 1941 there has been a giant cabbage contest. In 2012 a 63kg cabbage presented at the fair and set a new world record. The fair also exhibits art, baked goods, canning, clay arts, crops, fibre and fleece, bee products, livestock, photography, poultry, quilts, rabbits, sewing, and woodworking. Don't miss the rodeo, Diaper Derby, and Alaska Grown Games. Teenagers love the midway with carnival rides and games. Live concerts are a major attraction as well.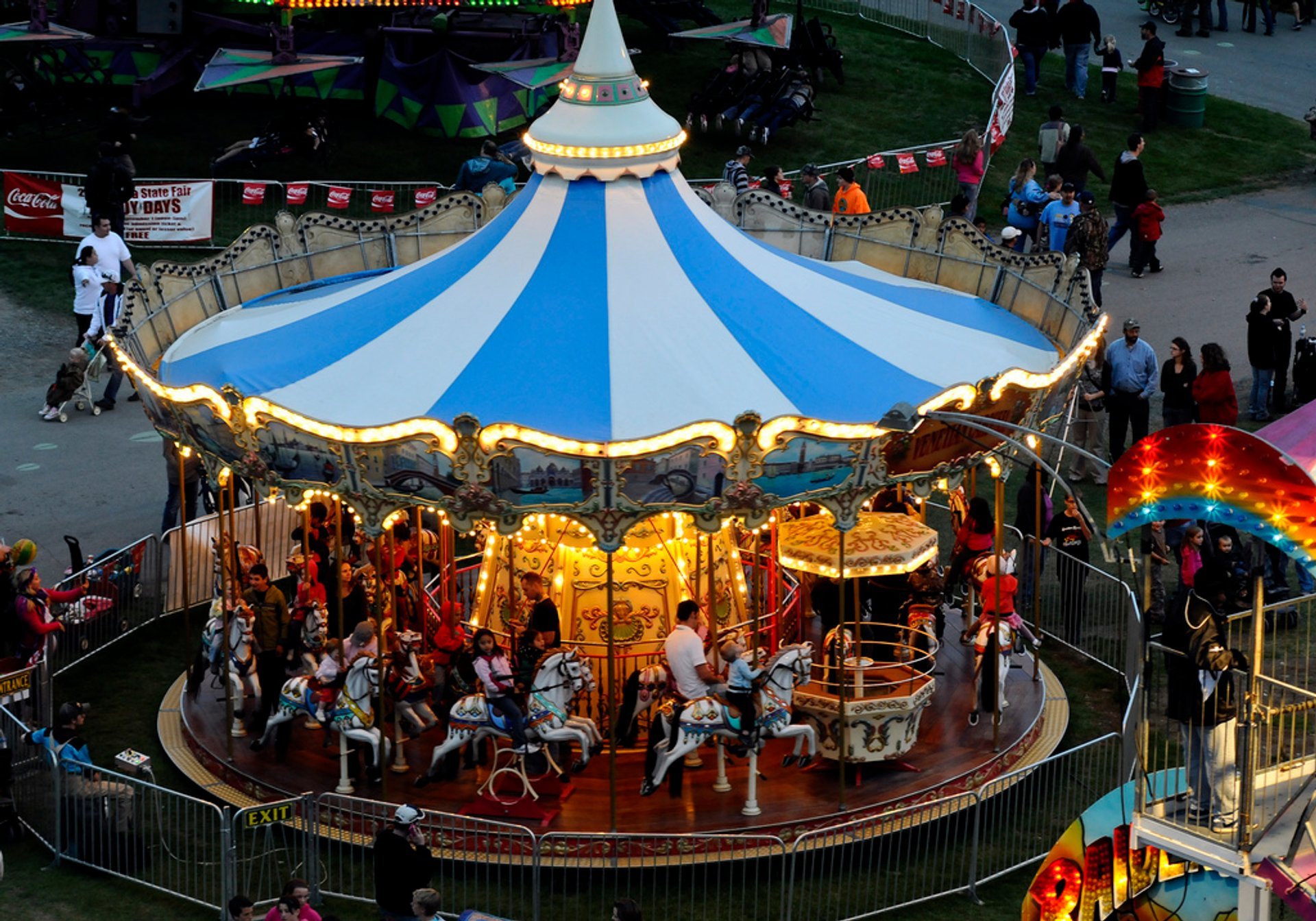 The first Alaska State Fair was held in 1936 and included the crowning of the fair queen, boxing matches, horse races, dances, a rodeo and baseball.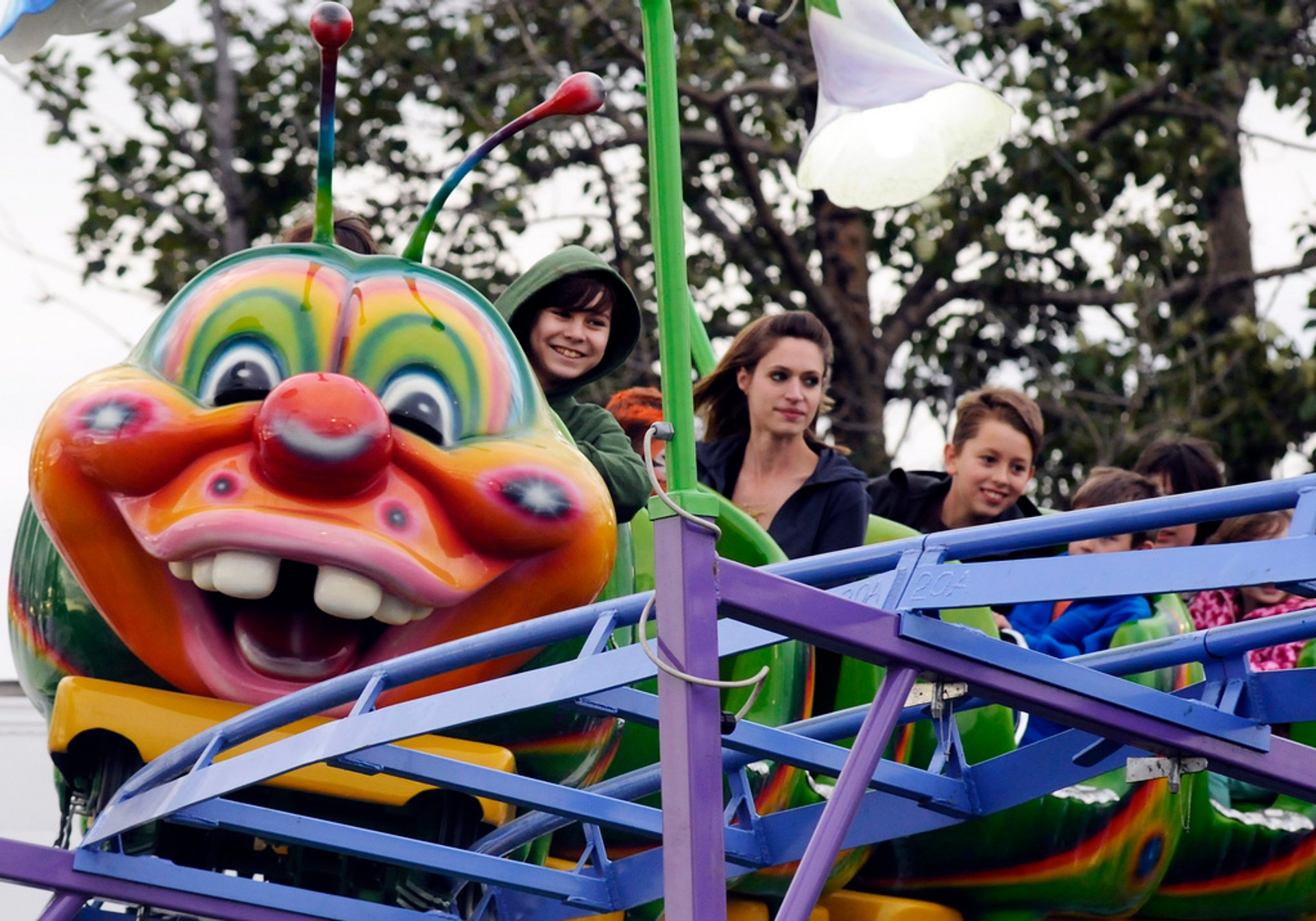 Find hotels and airbnbs near Alaska State Fair (Map)
Alaska State Fair Featured in