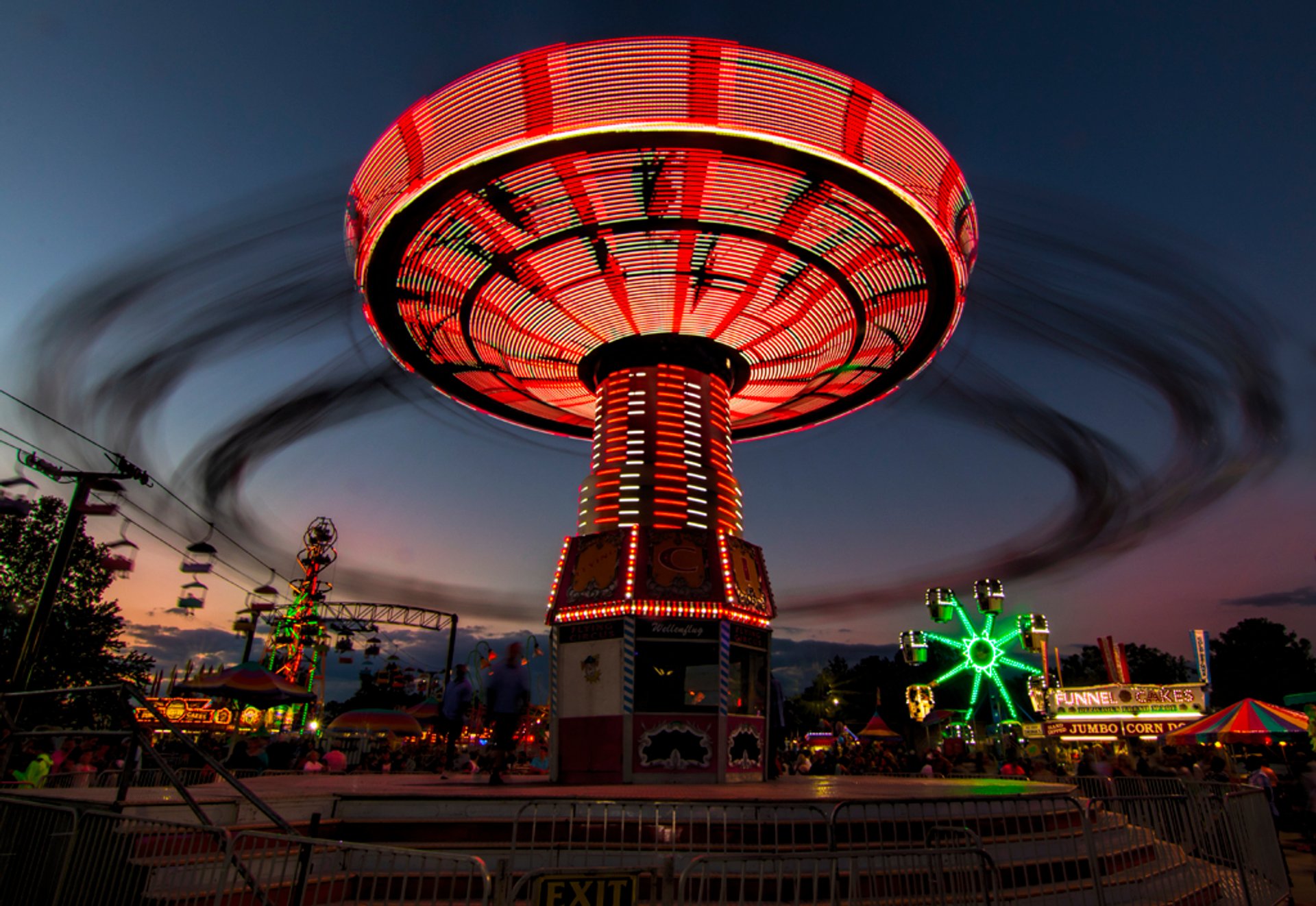 The North Georgia State Fair takes place every September at the Jim R. Miller Park in Marietta, Georgia, about half-an-hour drive from Atlanta. One of the largest fairs in the state sees an attendance of about 300,000 people every year. The fair features a carnival, petting zoo, concerts, horticulture exhibits, livestock competitions, food, shows, gaming and much more. With over 30 food booths and 300 exhibitors, this fair is an excellent place for shopping and entertainment.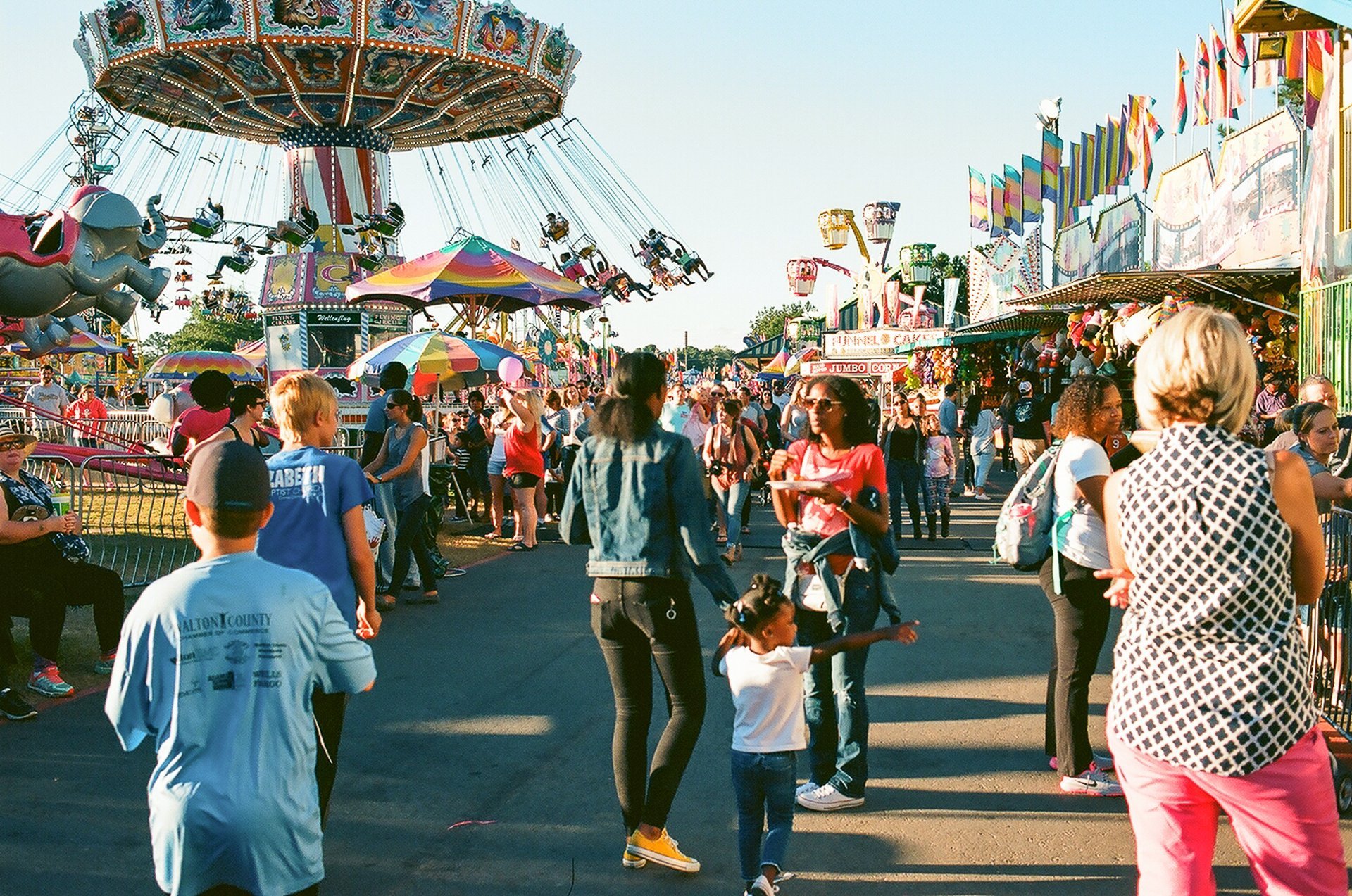 The largest fair in Atlanta area attracts families from all over the state by its affordable family-friendly fun. Free attractions include blue ribbon competitions, flower shows, zoos, dancers, and a huge carnival midway. Free concerts feature big names in country music like Dylan Scott, Colt Ford, Easton Corbin, Montgomery Gentry, Riley Green, and others.
The midway boasts over 40 thrill rides like Wildcat Rollercoaster, the Mega Slide, the Wave Swinger, Georgia Mountain Lift, and others. Exciting attractions include DaThe Human Cannon Ball, Grizzly Experience, Frisco Tiger Encounter, Robo Cars, Olympic High Dive, Lady Houdini, Robinson's Racing Pigs & Paddling Porkers, Peter Hart with Atlanta Puppets, Treeman & Cowboy Woody, and Brian Ruth "Master of the Chainsaw."
Admission to the fair is $7 for adults, and kids under 10 enjoy free entry. The fair runs from 4 p.m. to 11 p.m. on weekdays and has extended hours during weekends.
Find hotels and airbnbs near North Georgia State Fair (Map)
North Georgia State Fair Featured in