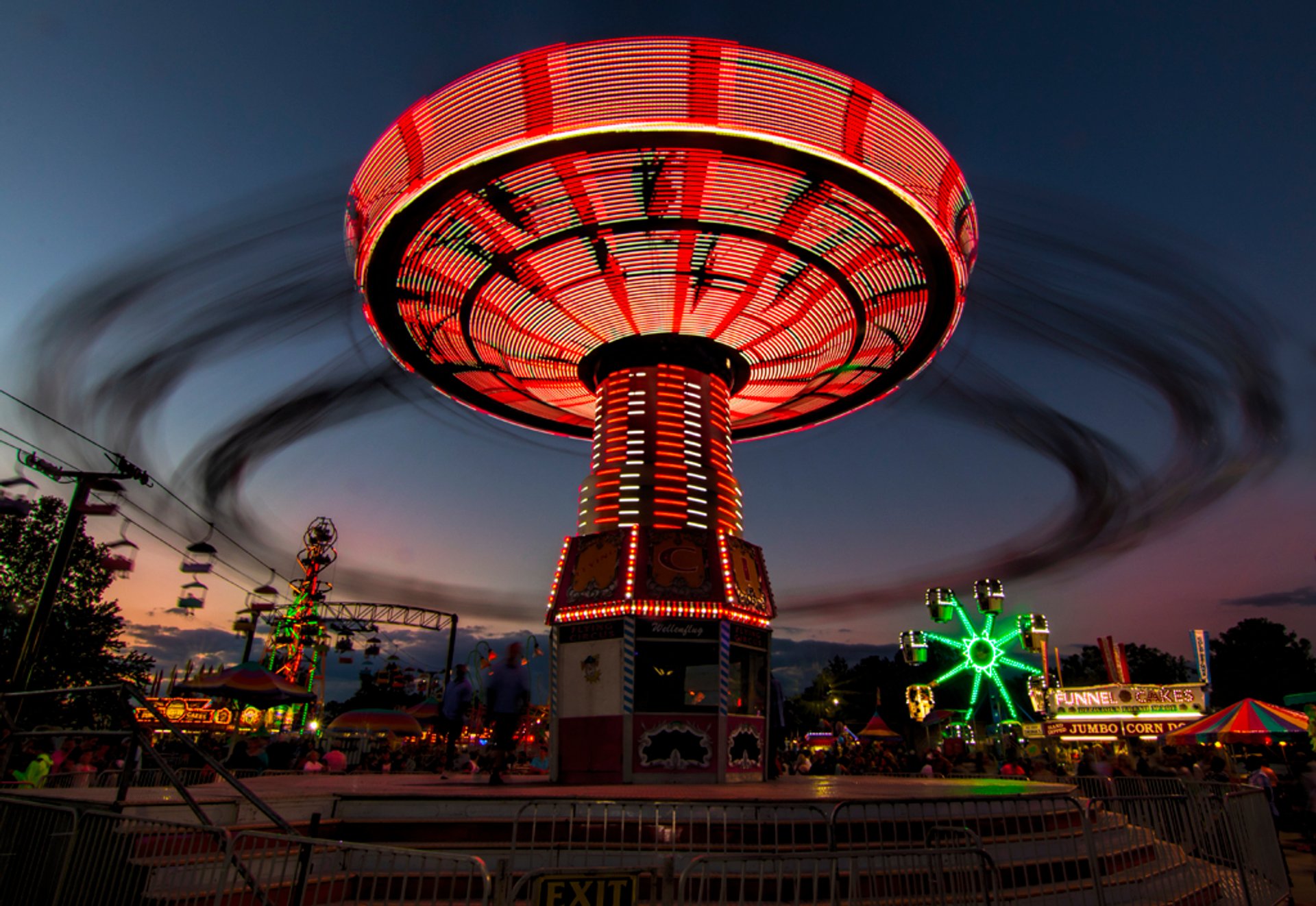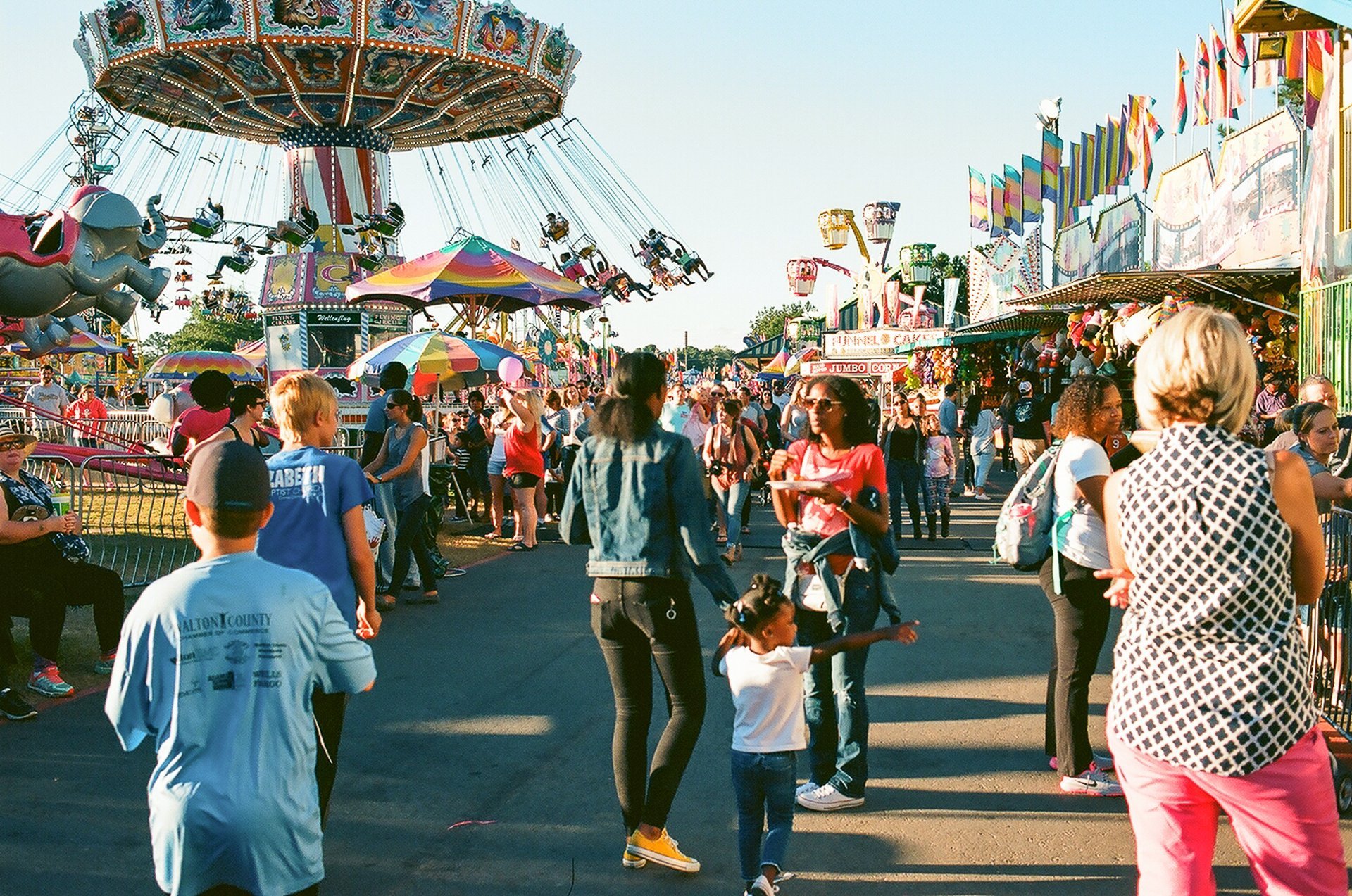 Die North Georgia State Fair findet jeden September im Jim R statt. Miller Park in Marietta, Georgia, etwa eine halbe Stunde Fahrt von Atlanta. Eine der größten Messen im Staat sieht eine Besucherzahl von etwa 300.000 Menschen pro Jahr. Die Messe bietet einen Karneval, Streichelzoo, Konzerte, Gartenbauausstellungen, Viehwettbewerbe, Essen, Shows, Gaming und vieles mehr. Mit über 30 Essensständen und 300 Ausstellern ist diese Messe ein ausgezeichneter Ort für Shopping und Unterhaltung.
Die größte Messe in Atlanta lockt Familien aus dem ganzen Staat durch ihren erschwinglichen familienfreundlichen Spaß. Kostenlose Attraktionen sind blaue Band Wettbewerbe, Blumenshows, Zoos, Tänzer und ein riesiger Karneval auf halbem Weg. Kostenlose Konzerte mit großen Namen in Country-Musik wie Dylan Scott, Colt Ford, Easton Corbin, Montgomery Gentry, Riley Green, und andere.
Die Midway bietet über 40 Nervenkitzel Fahrten wie Wildcat Rollercoaster, die Mega Slide, die Wave Swinger, Georgia Mountain Lift, und andere. Zu den spannenden Attraktionen gehören DaThe Human Cannon Ball, Grizzly Experience, Frisco Tiger Encounter, Robo Cars, Olympic High Dive, Lady Houdini, Robinson-Racing Pigs & Paddling Porkers, Peter Hart mit Atlanta Puppets, Treeman & Cowboy Woody und Brian Ruth "Master of the Chainsaw".
Der Eintritt zur Messe beträgt $7 für Erwachsene und Kinder unter 10 Jahren genießen freien Eintritt. Die Messe läuft ab 16.00 Uhr. Bis 23.00 Uhr. An Wochentagen und hat an Wochenenden die Stunden verlängert.
Finde Hotels und Airbnbs in der Nähe von Nordgeorgien Staatsmesse (Karte)